Project Contact
Brooke Lloyd
Adlia Amin
Amy Boughen
Andrew Glover
Belinda Freeman
Jaclyn Sun
Julian Farrell
Leon McBride
Louise Montgomery
Mona Boettcher
Tim Atkinson
175 Eagle Street Lobby Refurbishment | Interiors
Brisbane CBD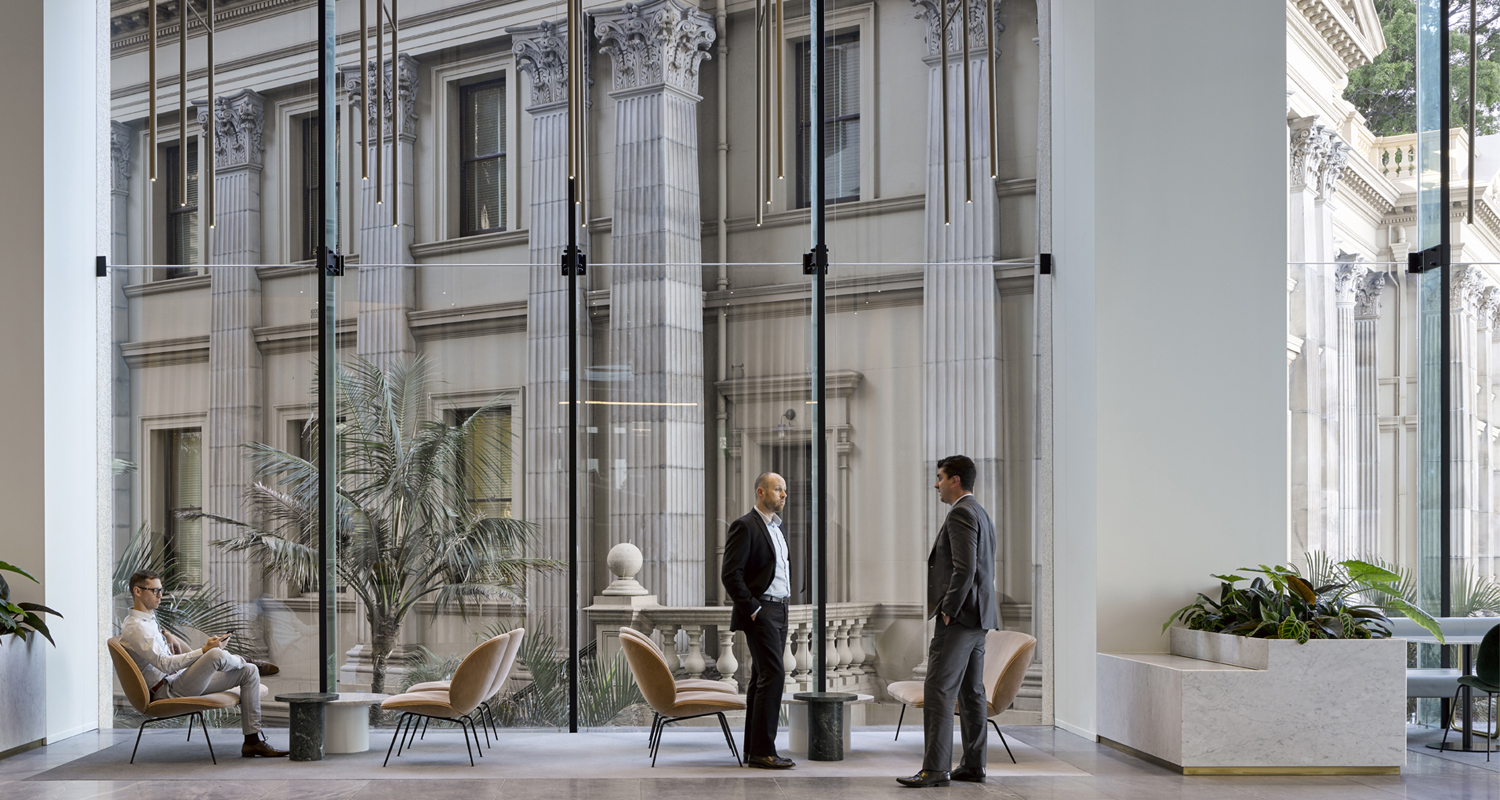 175 Eagle Street is an ambitious transformation of a significant commercial tower located within Brisbane's commercial district. Our scope encompassed a full refurbishment of the building's amenities, lift system, ground floor lobby and lounge.
We collaborated extensively with an engaged client to ensure that our design fully embraced the building's enviable river front location. A striking new 5 metre-high GRC curtain wraps around the building's core, strengthening its connection to the river.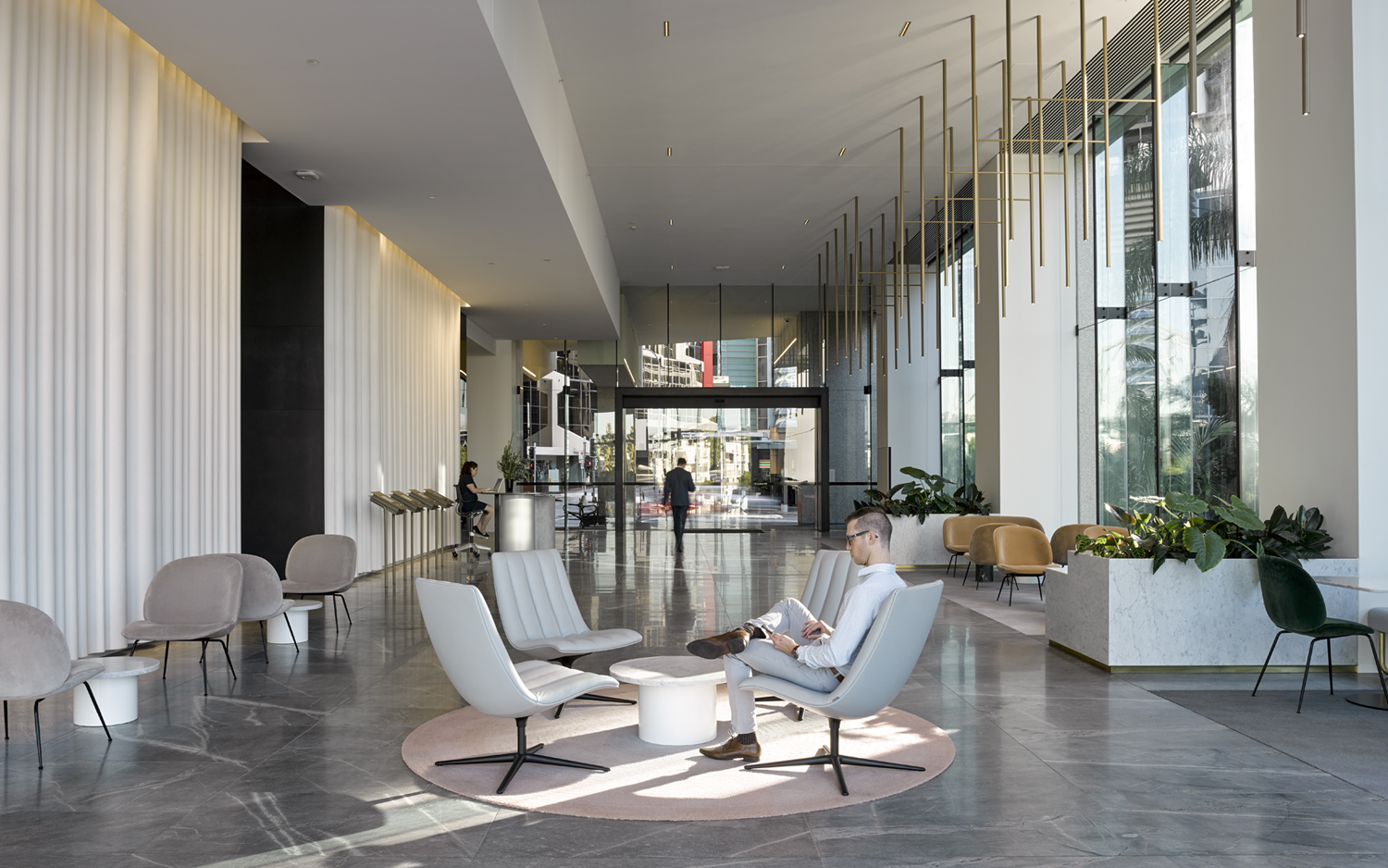 In the lounge, a varied landscape of working, dining and lounge furniture creates a sophisticated, active space and adds valuable amenity for tenants and visitors. A bespoke veil of pendants creates a feeling of intimacy within the grand proportions of the lobby.
A dark lift lobby, cloaked in large-scale black ceramic tiles, sits in contrast to the pale, sculptural quality of the lounge. A mirrored ceiling adds a sense of drama and play to this place of transition.