Project Contact
Ingrid Kelly
Amy Miles
Caryl Joseph
John Eglington
Joshua Young
Lauren Smith
Lucy Williams
Paul Mason
Paula Bautista
Rachel Rutherfurd
Rebecca Marlow
Telesa Pirrello
680 George Street | Interiors
Sydney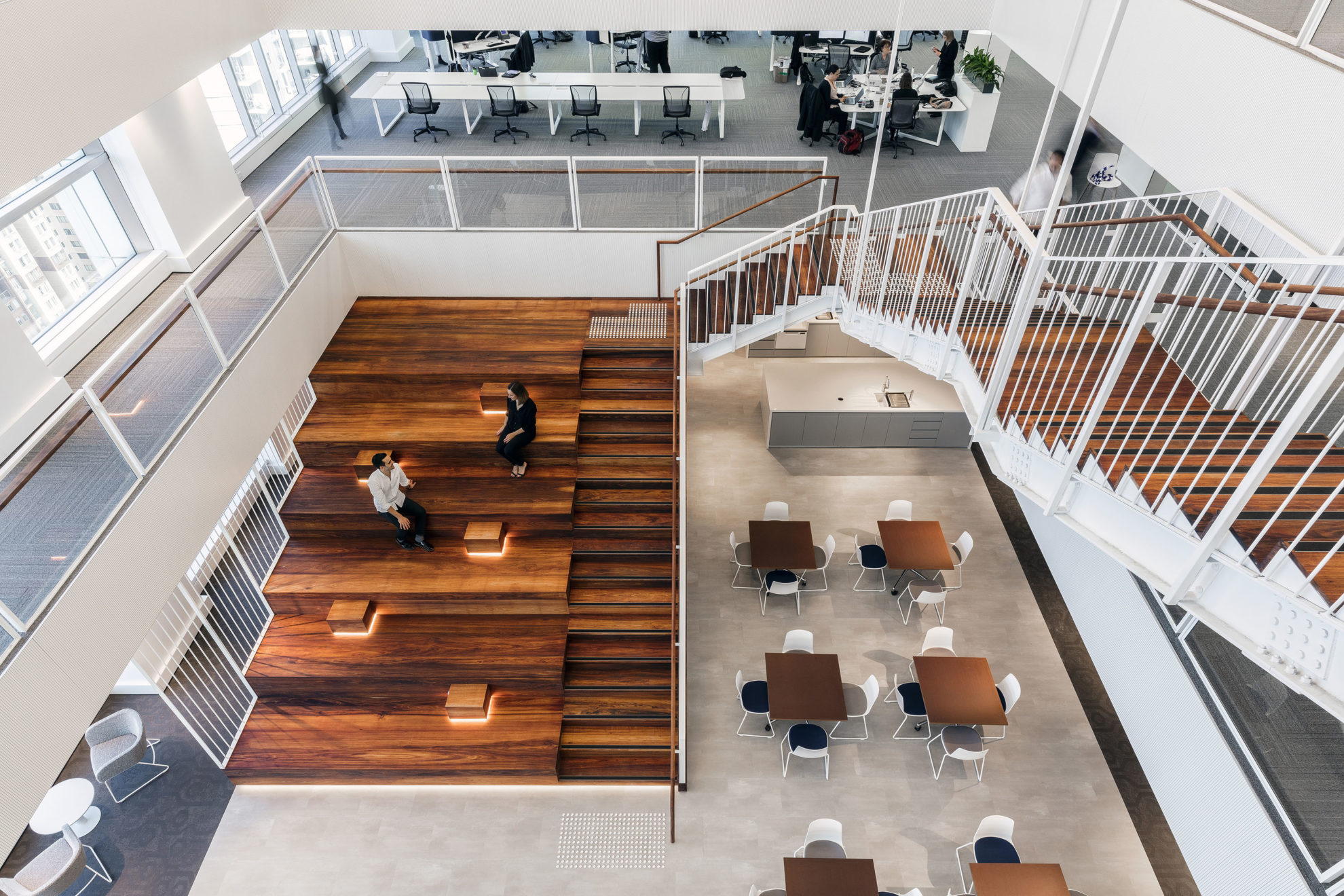 Flexibility and adaptability are at the core of this agile workplace design at 680 George Street. Located in the Latitude building in the heart of Sydney's World Square, the five-floor office embraces both collaboration and private productive working.
The creation of an amphitheatre is key to linking all offices across floorplates to encourage sharing and teamwork. A hub was created at the base of the amphitheatre to create a destination, ensuring further use of the stair case.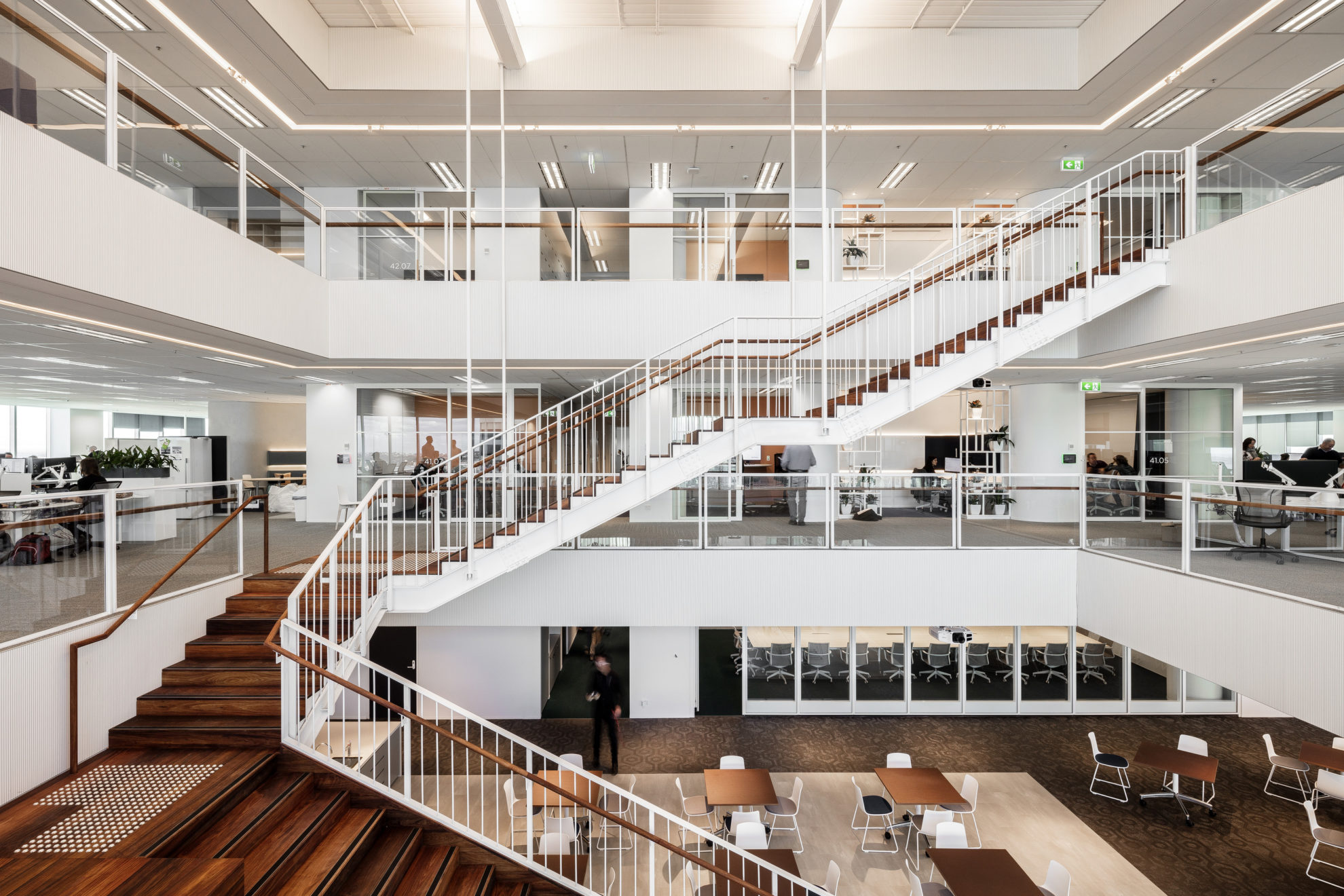 A joint process, COX worked with clients and user groups to ensure the workplace is functional and consistent. The brief was to create a space that reflects the brand values of customer service, collaboration, integrity, safety and innovation. This resulted in our design that encourages a team environment and positive public perception.
The design allows for better wayfinding through technology and bespoke signage. It also ensures that the acoustics and layout were addressed to create the most productive work environment possible.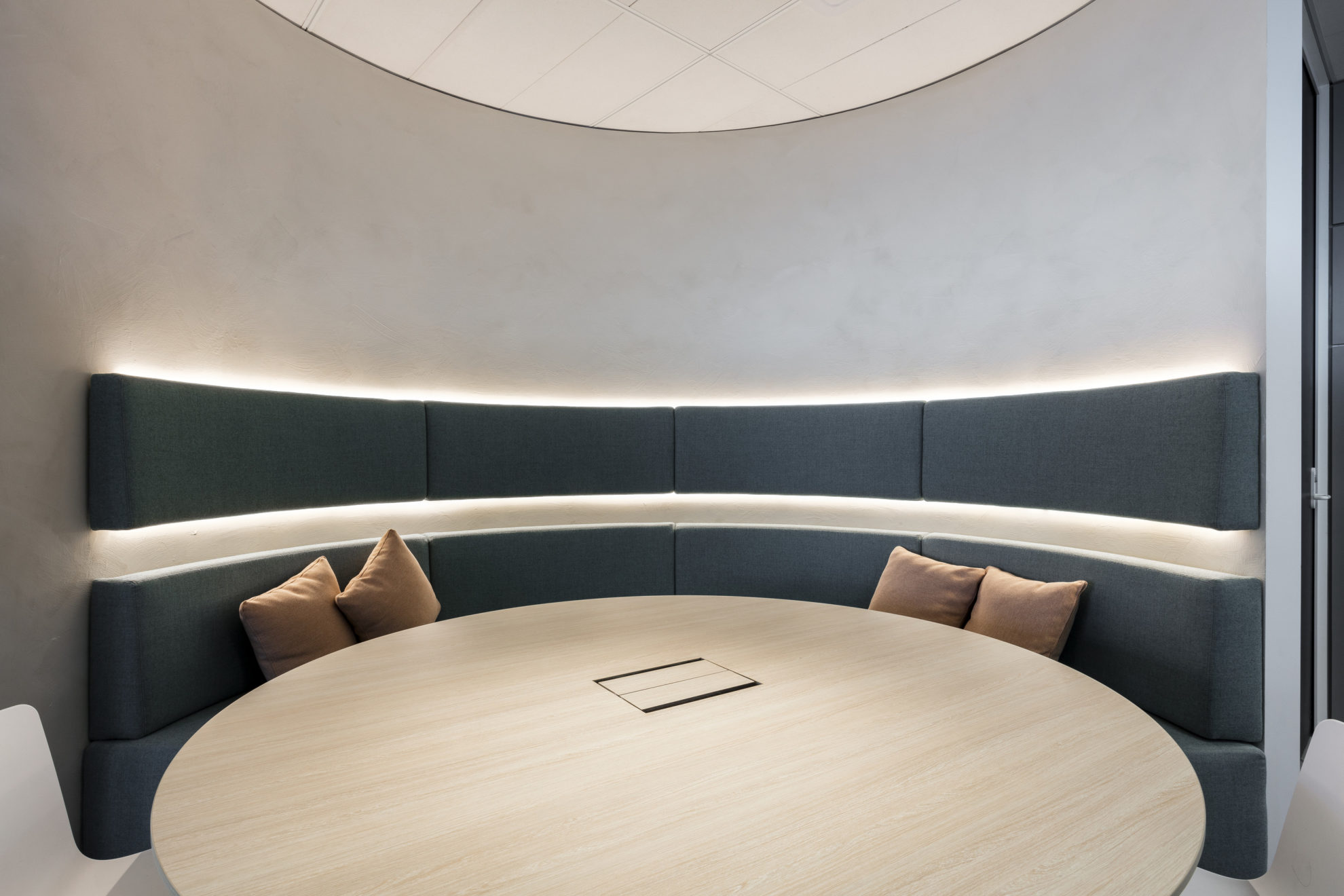 At the heart of the fit-out is the Tasmanian Blackwood staircase that provides interconnection between floorplates and the amphitheatre hub. The stairs contrast with neutral ceilings, bulkheads and floor finishes to afford the interior a warm and rich vibrancy.
Aside from rich timber, the material palette is mostly neutral, pastel colours and white powder-coated frames to create a sense of transparency to the outside, inviting iconic vistas of the city inside.