Project Contact
Graham Humphries
Alexander Garrett
Alexandra Arnold
Alice Ngan
Amanda Laverie
Anne-Marie Jackson
David Murrell
Gabriela Olivares
Gregory Grivas
John Eglington
Jonathan Russell
Julie Watts
Katharine Campbell
Melissa Martens
Nathan Grainger
Tania Taylor
Tijana Papandrea
Tim Kreibig
ActewAGL Headquarters Fitout | Interiors
Canberra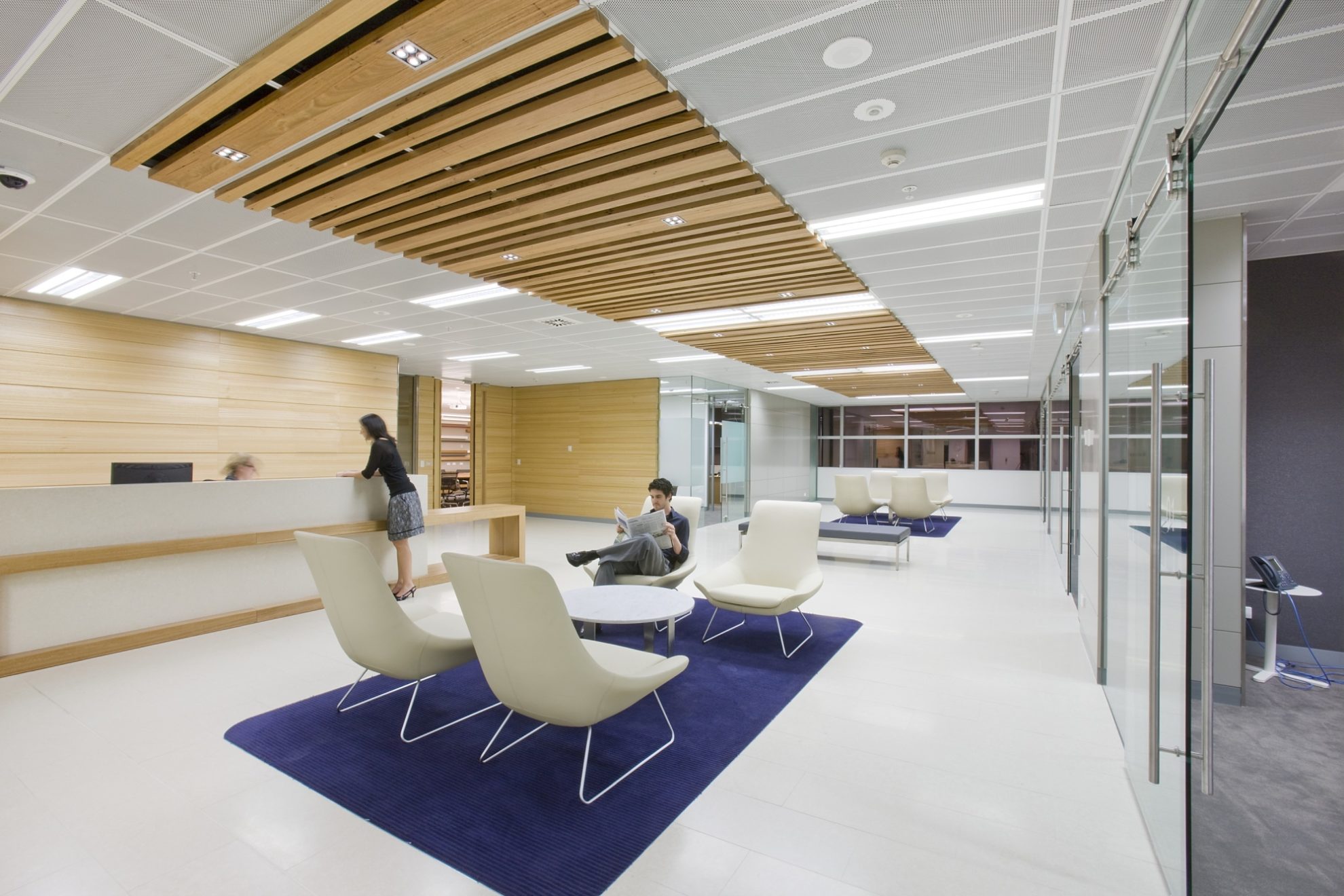 The ActewAGL Headquaters fitout occupies 7,500m2 over six levels of office space targeting a minimum 4 Green Star Office Interiors Fitout. With this project ActewAGL seized a rare opportunity for the organisation to unite and consolidate their operations,reinvigorating their business and culture after previously being dispersed across numerous sites.
ActewAGL is a diverse organisation which required a very particular fitout response. The tenancy incorporates functions including two levels of executive, call centre, legal department and administrative functions. Built areas are minimised and kept in board to optimise day light penetration. A mix of formal and casual meeting areas are configured to foster both effective collaboration and concentrated work.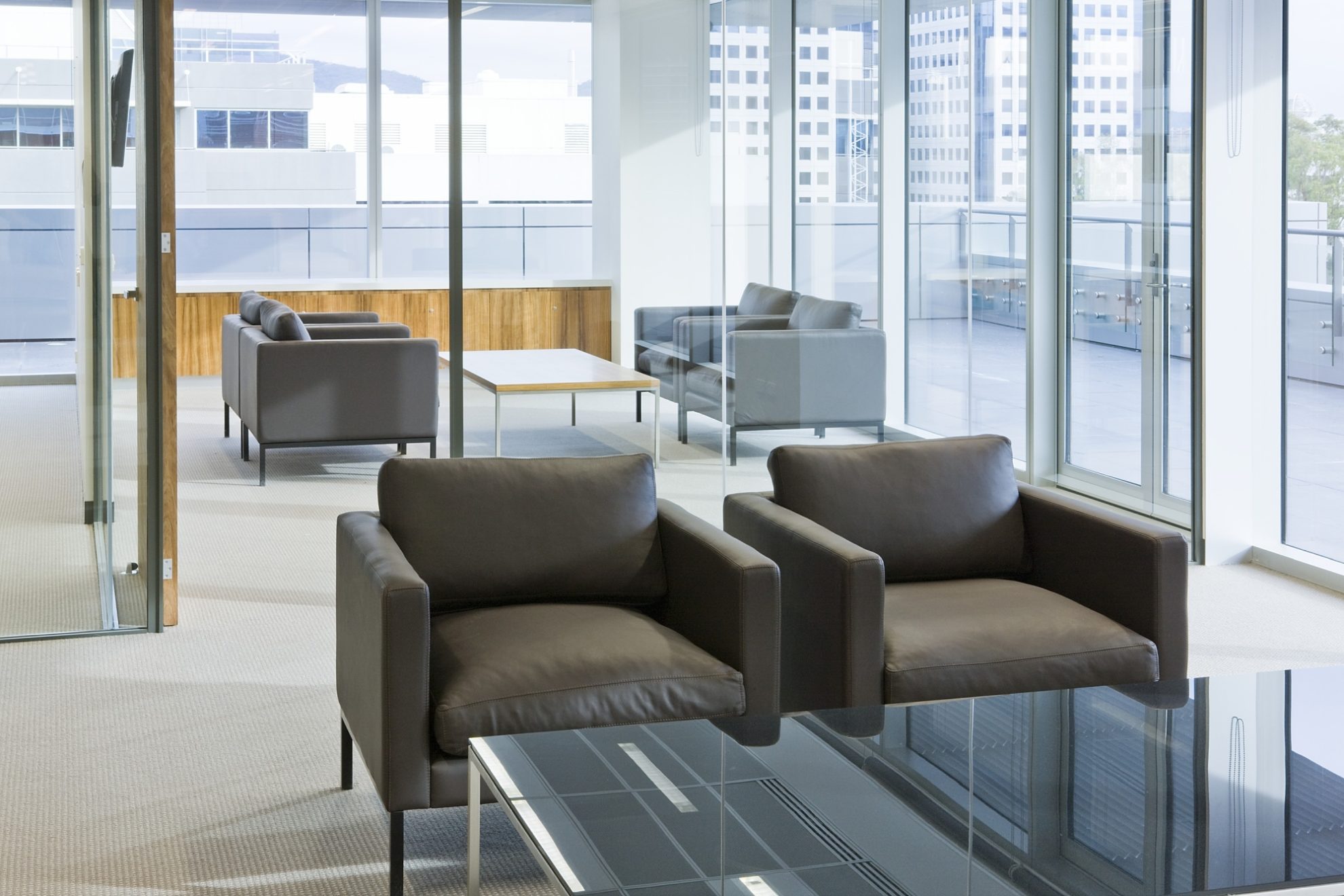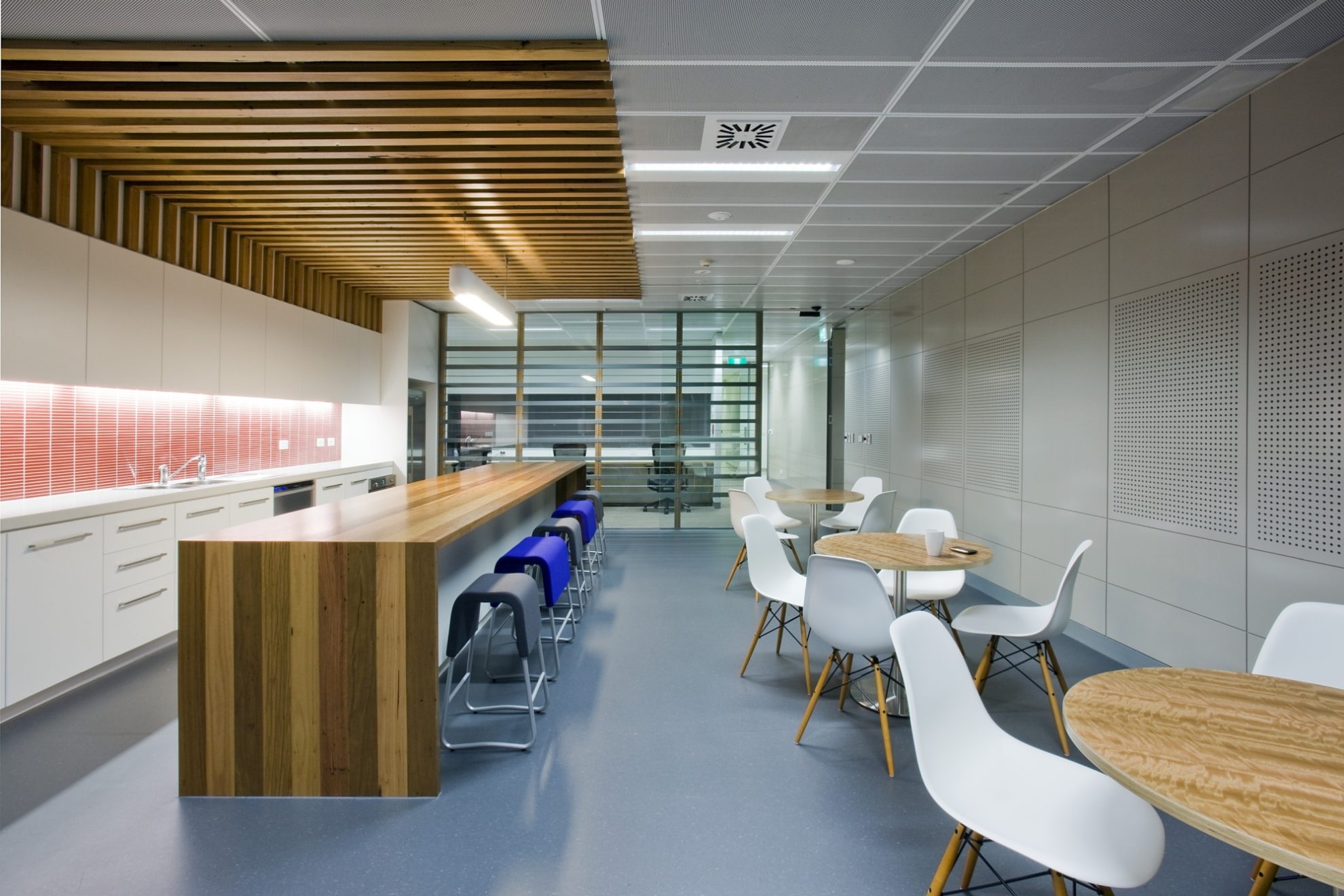 The fitout planning locates shared meeting areas, breakout zones and quiet work zones around the core. The primary circulation creates a natural barrier to the perimeter work points which maximises staff access to natural light. Shared unsecured meeting areas outside all lift lobbies enable ActewAGL to connect with their customers.
Warm grey hues, timber and white are accented with bright colours using materials such as colorback glass, fabrics and paint. Way-finding is facilitated with colour which also enriches the main breakout and meeting spaces which focus activity on each floor. Material selection and detailing involved a rigorous investigation into sustainable, recycled and recyclable products.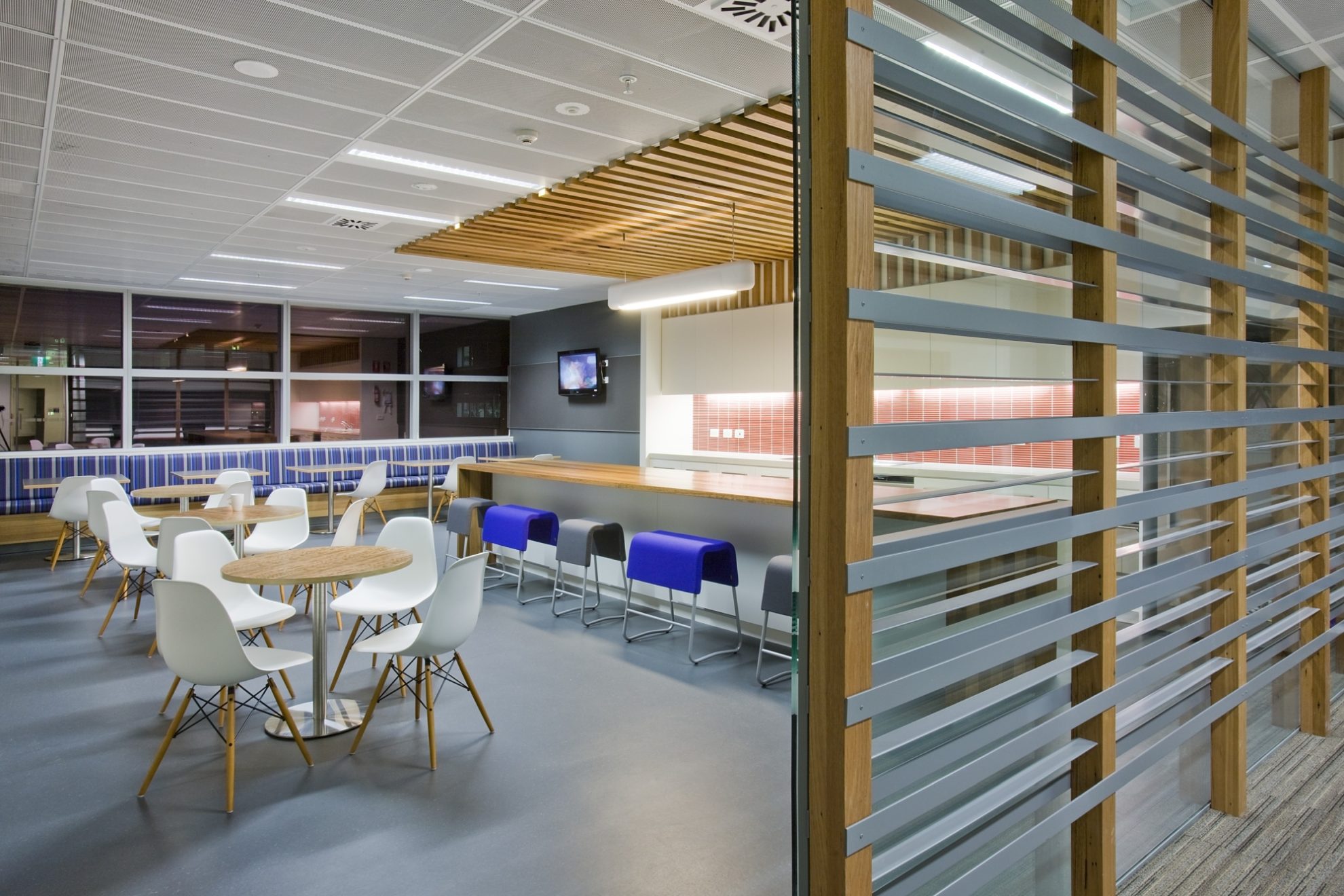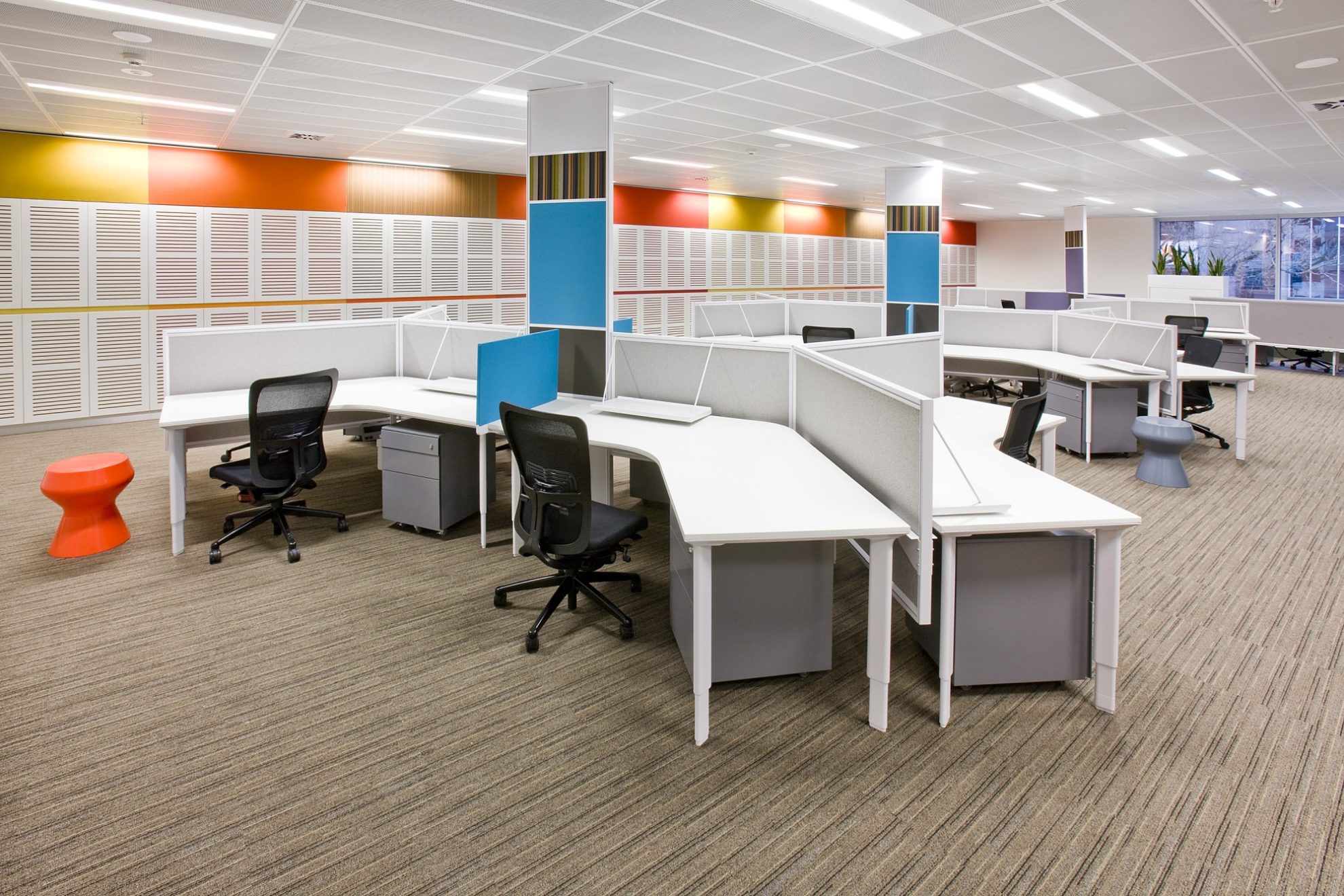 The result is a contemporary, flexible and sustainable statement, showcasing ActewAGL's commitment to conserving the environment and demonstrating leadership to their customers and staff. Acknowledgement to Robert Foster of FINK & Co in collaboration with Frost*Design for the integrated main building lobby artwork, "The Journey."