Allphones Arena (Sydney Superdome)
Homebush, Sydney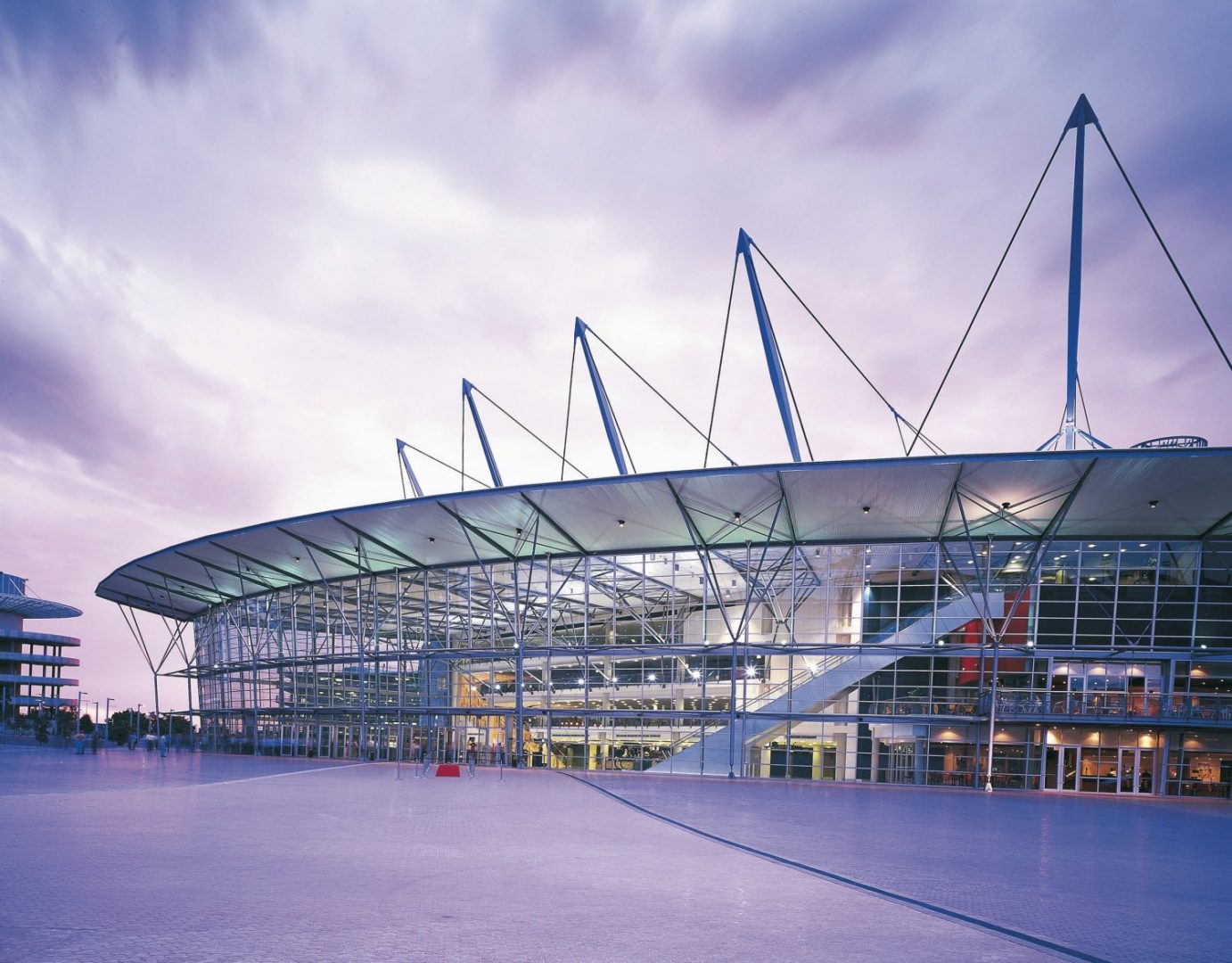 Allphones Arena is a wholly enclosed, fully air conditioned arena with seating for up to 20,000 people – the largest indoor multipurpose hall in the Southern Hemisphere. It has been designed as a completely flexible entertainment and sports facility permitting a diverse range of performances from basketball to ice hockey, rock concerts to circuses.
The Complex also includes a separate warm-up court, capable of holding up to 1,000 spectators, which can operate independently from the main foyer as a function and exhibition space. The adjoining car park, with space for 3,500 cars, is the largest parking structure in the Southern Hemisphere.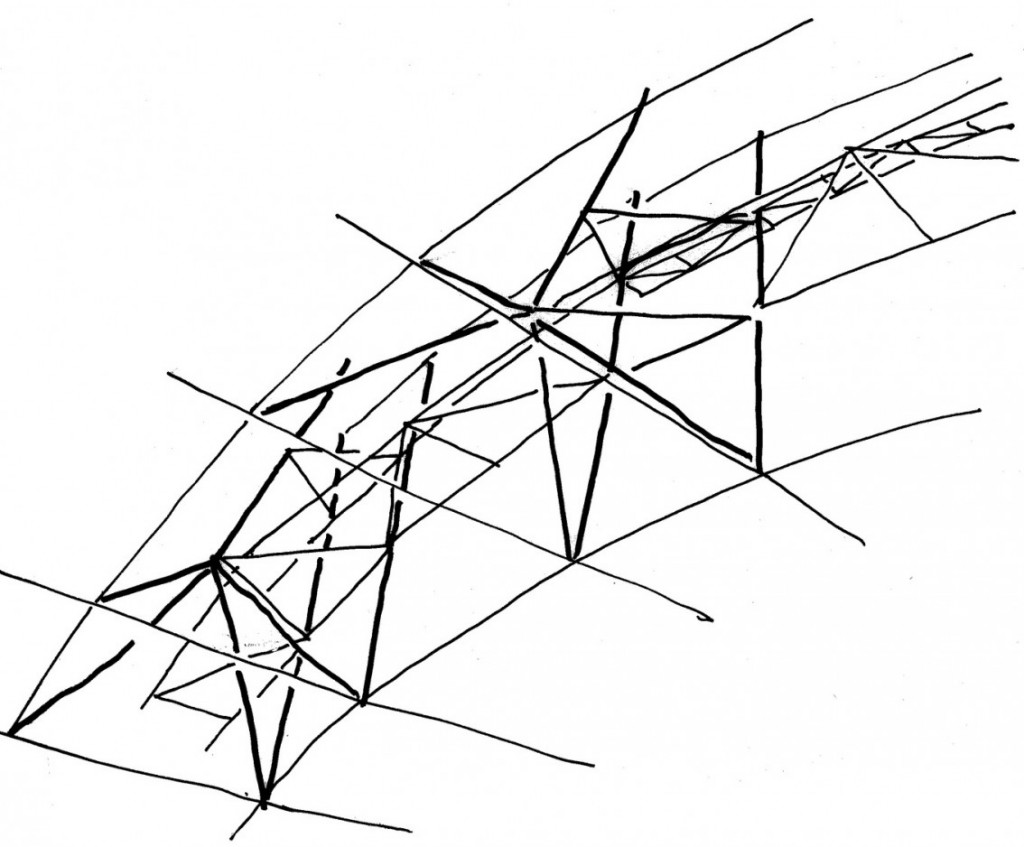 The facility has been realised as a long, horizontal and translucent building, scaled to unify with a lightweight verandah structure that wraps around two sides of the dome. Because the scale of the Arena can only be appreciated from one location, a system of tall mast structures, visible from all surrounds, was developed around the stadium, like a coronet. As a result the total complex appears delicate and permeable, in contrast to typically solid indoor sports centres.
The appearance is accentuated by a thin line of cantilevered and free-standing colonnade edges that are supported by fine, tree-column structures. The cable-suspended, truss roof system appears equally delicate, yet spans 150 by 120 metres.