Project Contact
Graham Humphries
Alexander Garrett
Alexis Phillips
Alistair Martin
Cameron Barnes
Christine Murray
Danne Kresoya
Don Gilson
John Eglington
Joseph Zhao
Julio Brenes Bolanos
Katrina Newland
Kelly Young
Leonie Stafrace
Lyndall Norton
Natalie Coyles
Nathan Grainger
Philip Atkin
Aurora
Kingston
We want it to feel like you are on the water
Aurora consists of high-quality apartments, restaurants, retail and office spaces within the Kingston Foreshore precinct. COX have been involved in the development of the foreshore since the adoption of the masterplan in 1997.
As a key element of Griffin's city structure, Aurora's location adjacent to the parliamentary zone formalises and enhances the parkland character of the eastern lake frontage, through the delivery of a vibrant mixed use precinct.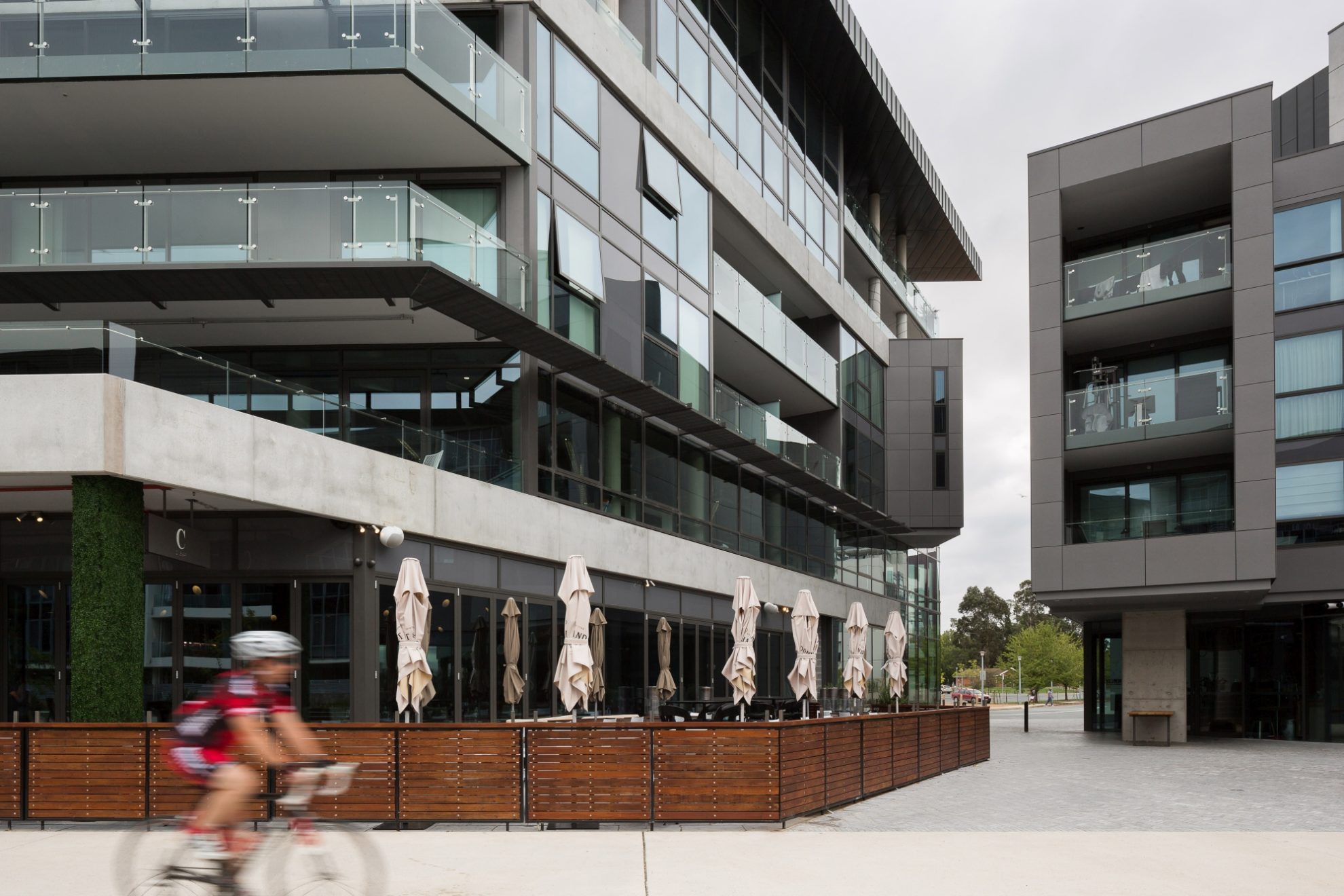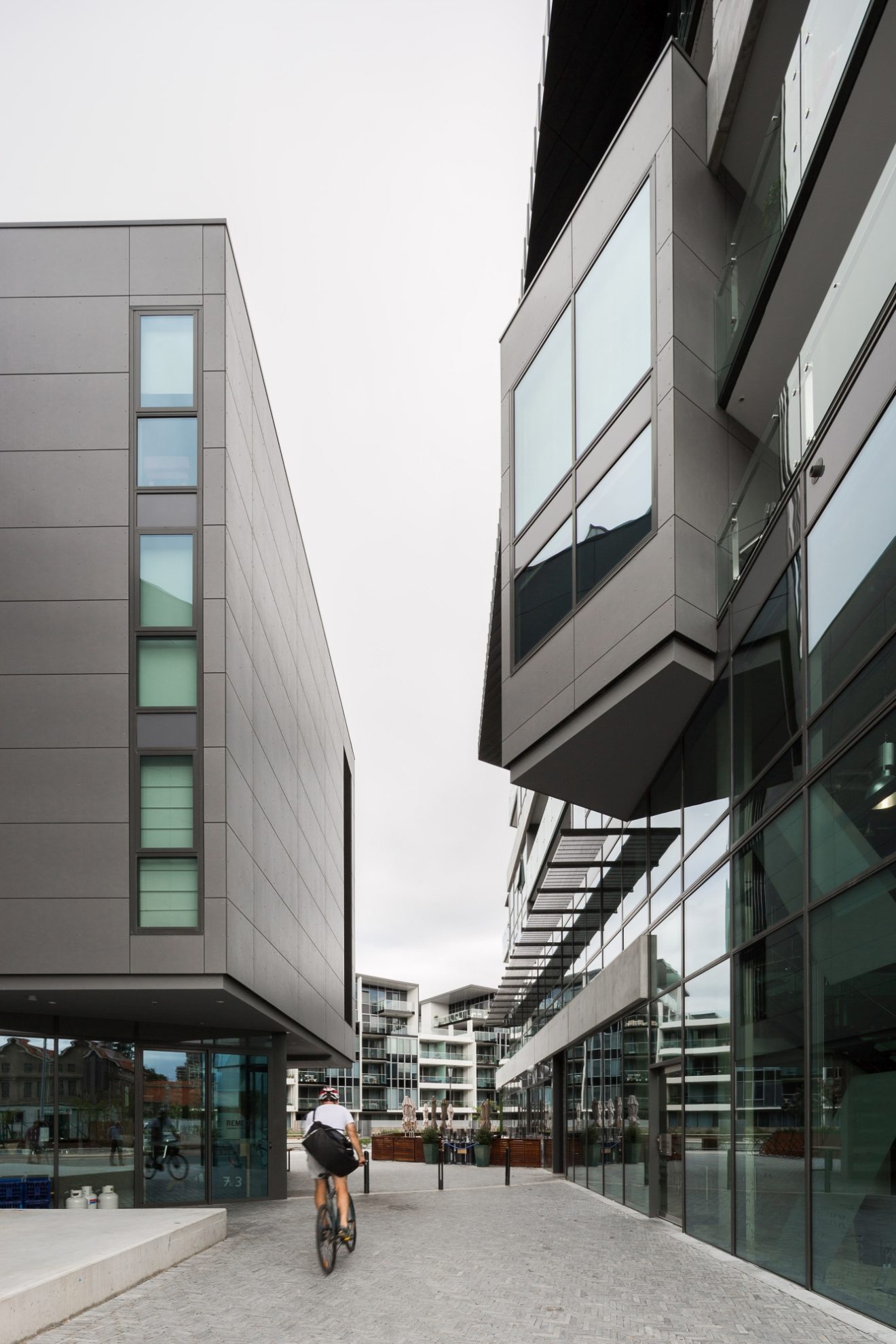 The building's design optimises the adjacent promenade and lake views, with the built forms making way to create an inner courtyard with a protected northerly aspect. Retail and commercial spaces at ground level add the vibrancy of the precinct. Successful collaboration with landscape architects achieved seamless integration with adjacent public realm spaces – removing delineation of public and private spaces and encourage integration with the broader precinct.
The form consists of a six story concrete-framed structure clad in natural zinc and glass. With direct northern frontage to Lake Burley Griffin, Aurora has been designed to deliver a simple yet bold building responding to the complex sit requirements and the surrounding environment.
The buildings' stripped back materiality exposes the 'real' building and challenges the prevailing tendency towards applied finishes.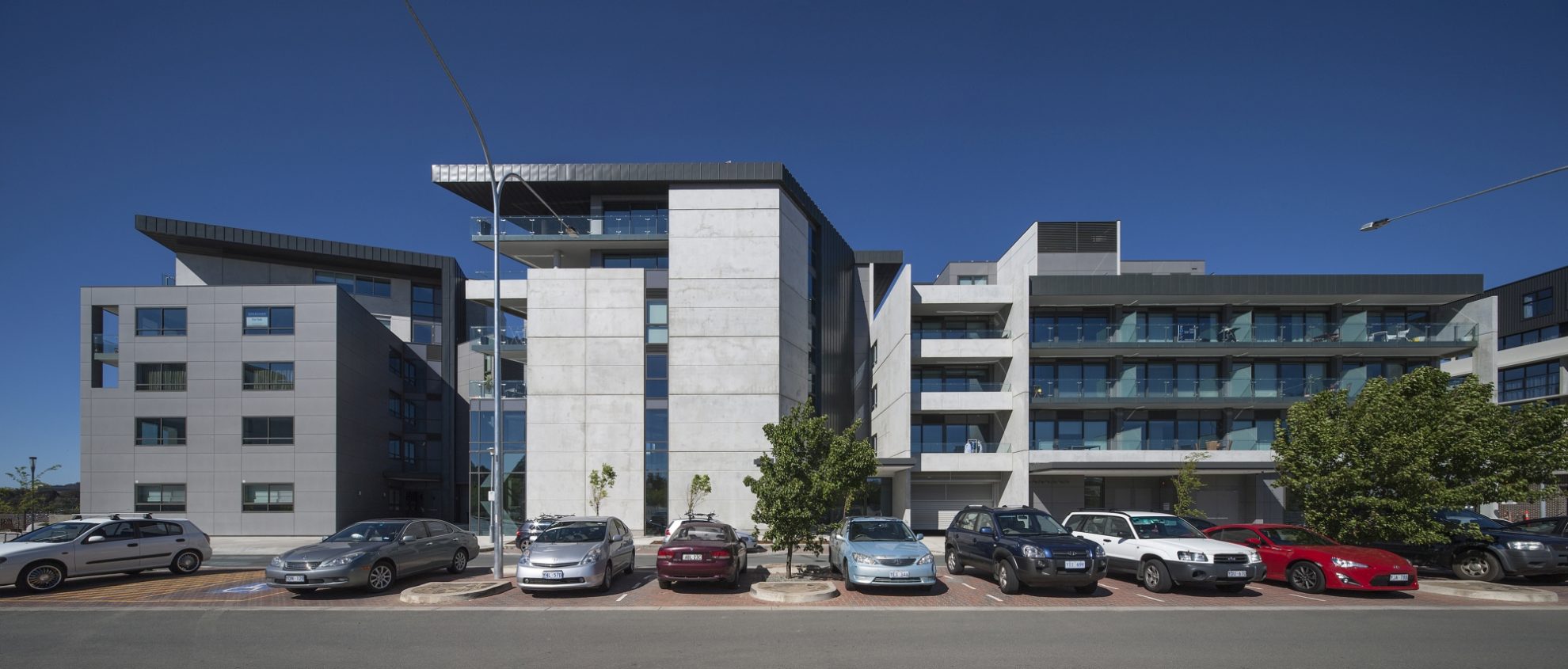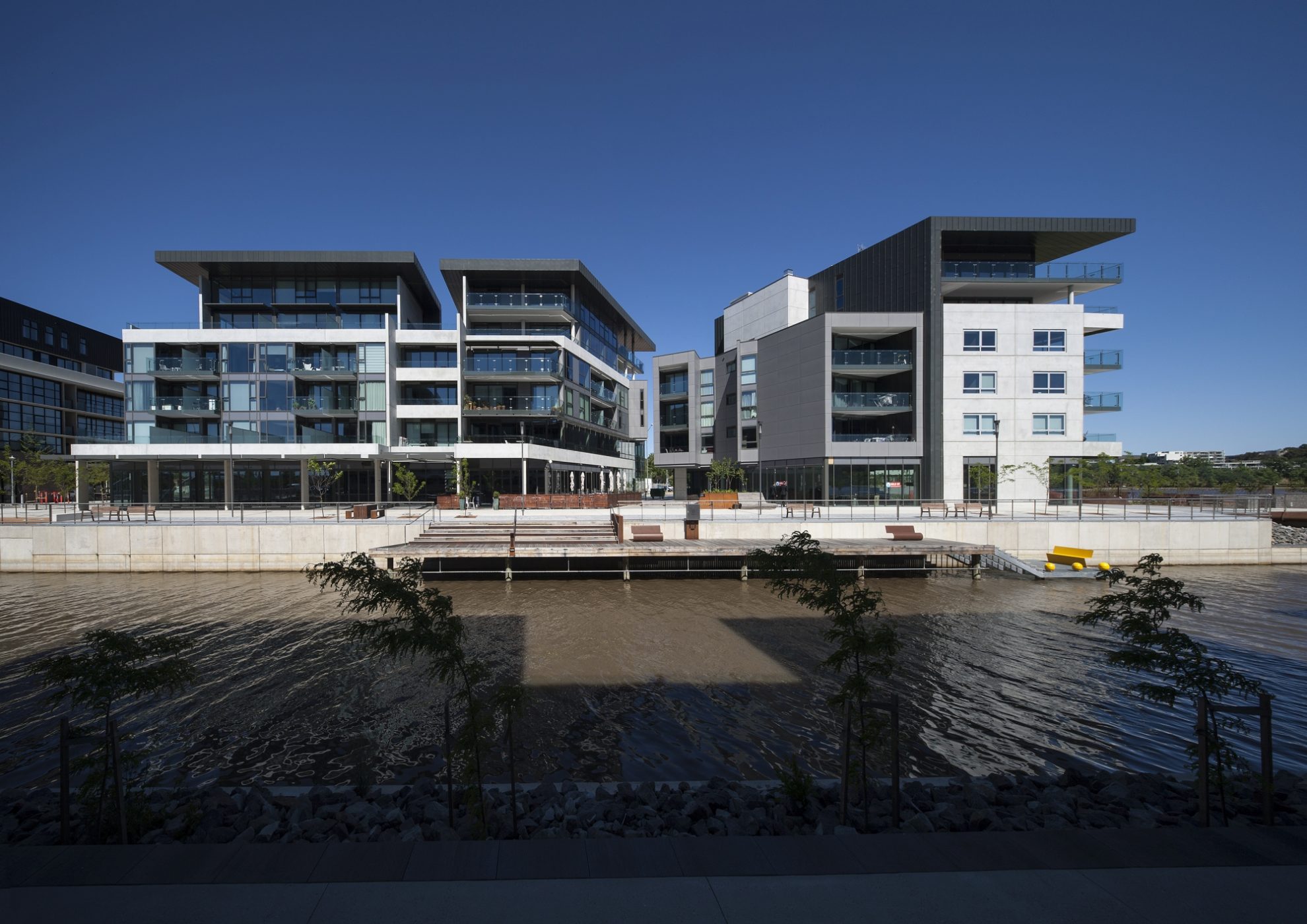 There are a large variety of apartment types. The apartment envelopes have been oriented and arranged to maximise views and solar amenity. Designing floor to ceiling windows with uninterrupted views towards the water was integral to the early schematic design work.
Aurora demonstrates that architecture is about developing integrated, creative, cost effective and innovative solutions which incorporate the latest technology to enable practical built outcomes.