Australian National Maritime Museum
Sydney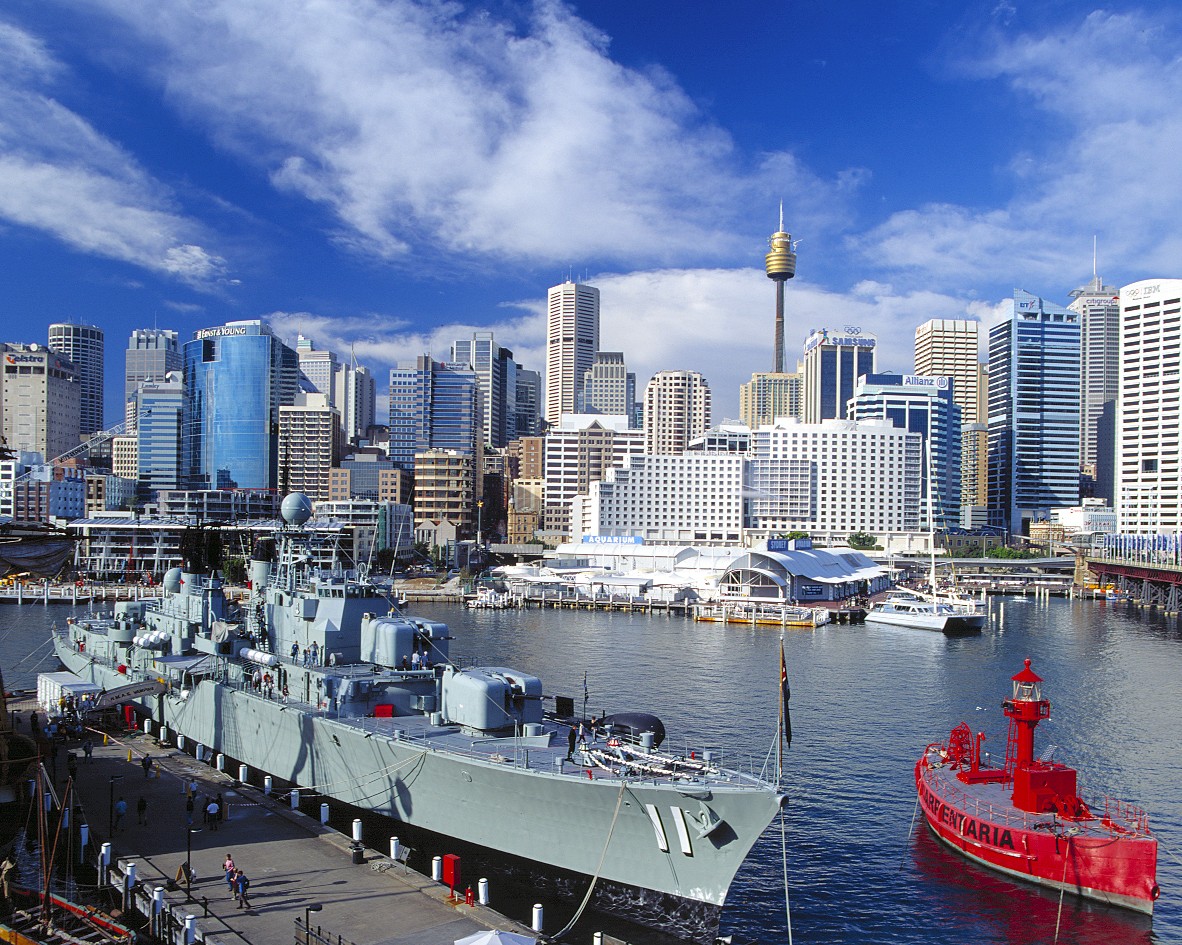 The Australian National Maritime Museum was completed as part of the Australian bi-centenary celebrations in 1988. Together with the Sydney Aquarium, it formed the gateway to Darling Harbour, with the Sydney Exhibition & Convention Centre architecturally anchoring the basin of the Harbour. The museum's vaulted forms evoke images of billowing sails and cascading waves tumbling towards the waters' edge and were developed to accommodate varied museum exhibits ranging from the America's Cup yacht Australia II to model ships. They provide a method for gradually reducing scale to the waterfront and within the framework of a distinct maritime expression.
Two major wharf structures immediately to the east of the main building have moorings to support the largest fleet of in-water historical vessels in the world, including the Endeavour replica.
The large window walls, and the articulation of the interior space as a major space with a series of balconies, were designed to create a visual connection between the museum and port activity outside. By slicing diagonally through the roof vaults an exaggerated expression of their structural framing is obtained, intensifying their impact while relating the building closely to the webbed girder structure of the nearby historic Pyrmont Bridge.
Over the past two decades, Cox have assisted the Museum with an on-going renewal master plan, implementing various projects to accommodate the large increase in visitation and enhancements to the public domain as well as propose an exciting framework for the future.