Batavia Coast Maritime Institute
Geraldton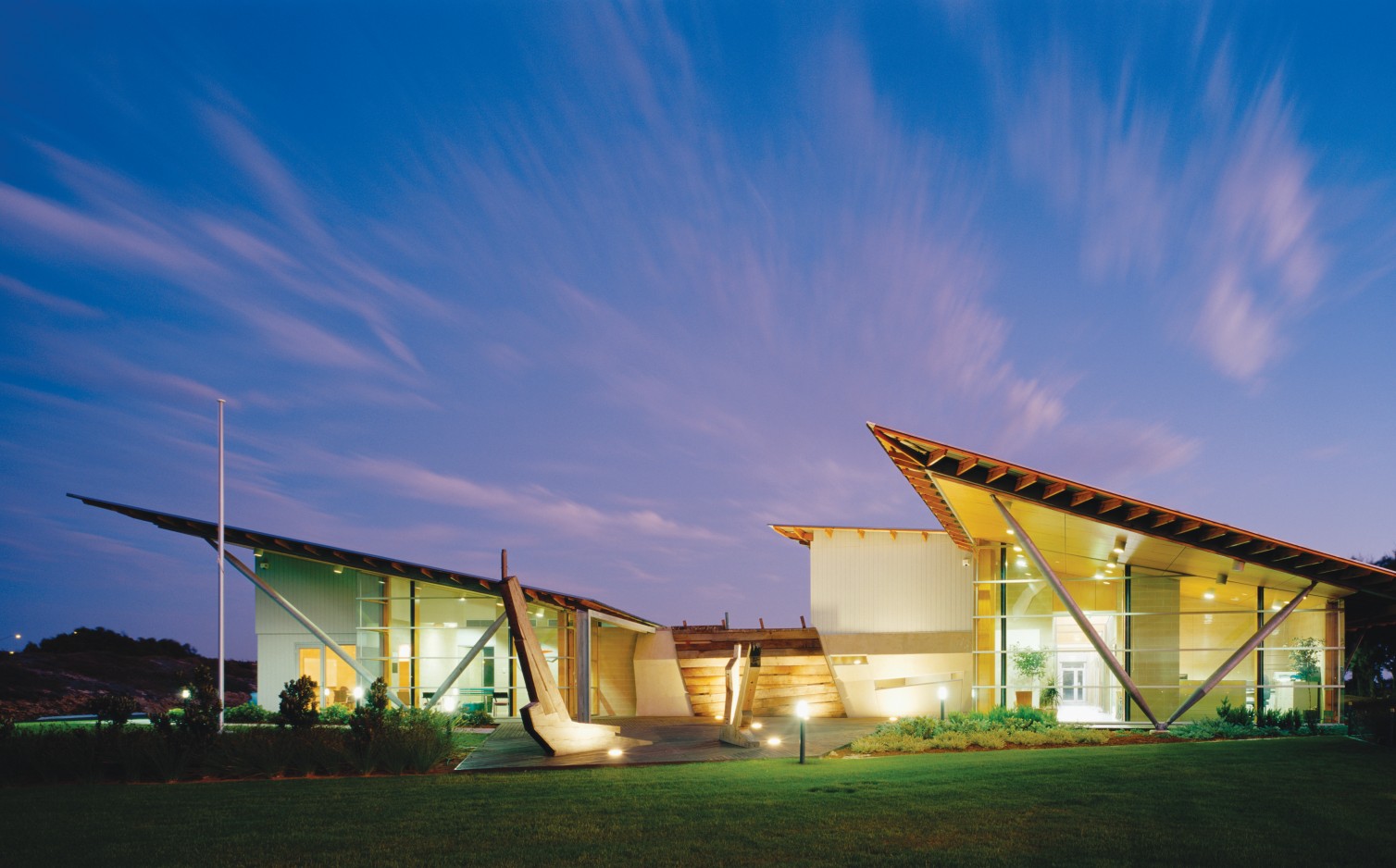 The Batavia Coast Maritime Institute is a state-of-the-art training, research and development facility located on the oceanfront of the picturesque Separation Point in Geraldton. Opened in 2006 after ten years of planning and development, BCMI is a world class centre of excellence with specialist areas in aquaculture, marine and environmental science research.
Sited behind primary sand dune formations, this project sensitively converses with its raw coastal context.  The facilities consist of three main sculptural buildings which are positioned to protect external spaces. Roof forms deflect winds, where existing trees aid wind breaks and provide sun protection.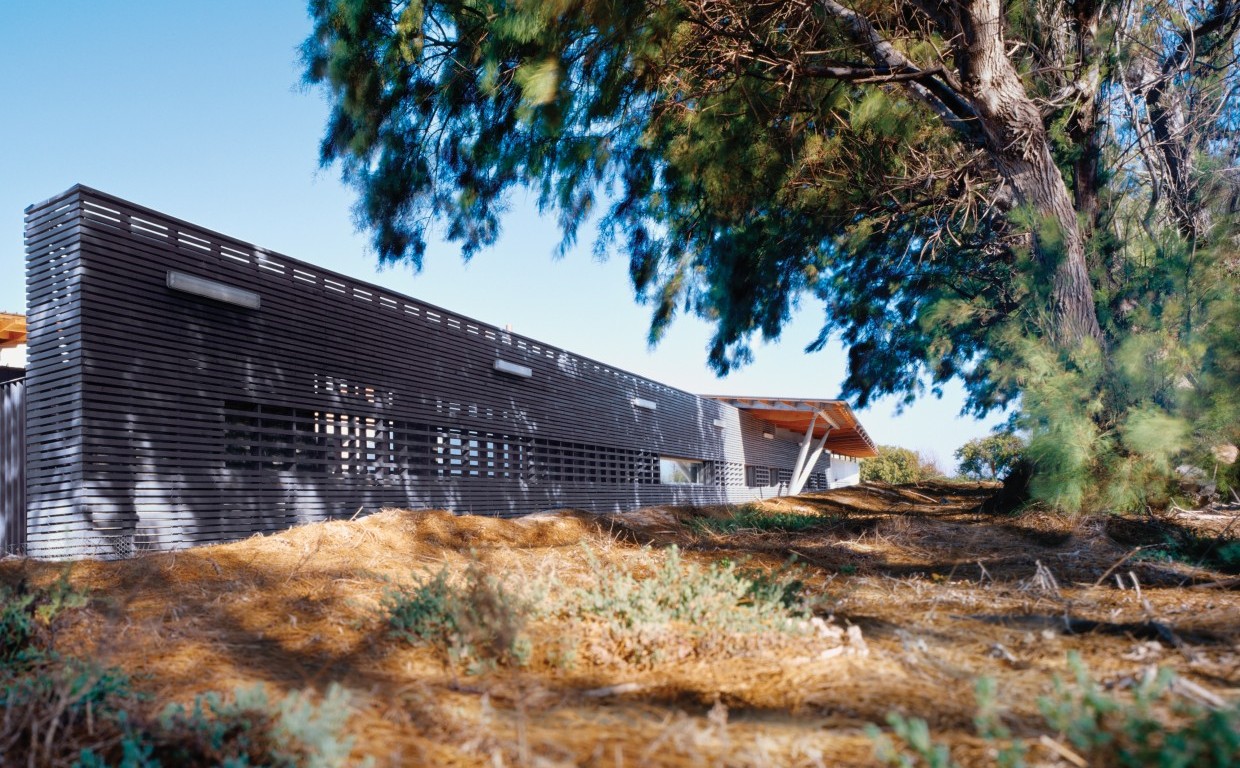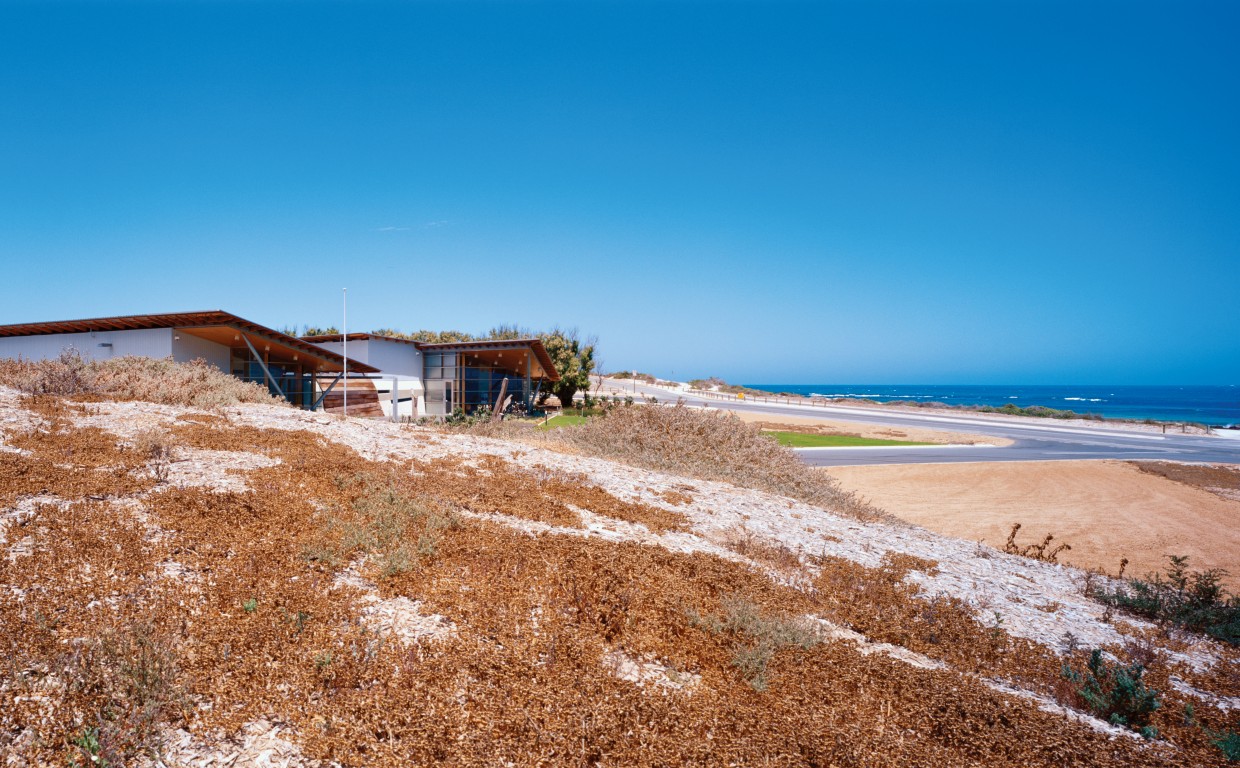 The project's honest briefing response gathered and aligned like functions, capturing the client's complex requirements. Each building houses a group of functions with subtle architectural diversity yet forms an 'architectural family'.