Project Contact
Karen Clutson
Abi Avramov
Adam Corak
Alexander Garrett
Cameron Barnes
Connie Martiniello
David Murrell
Eamon O'Donoghue
Jack Lew
Jeffrey Barnes
Robert Hewitt
Sam Boyd
Sarah Evans
Capital Airport Group | Interiors
Canberra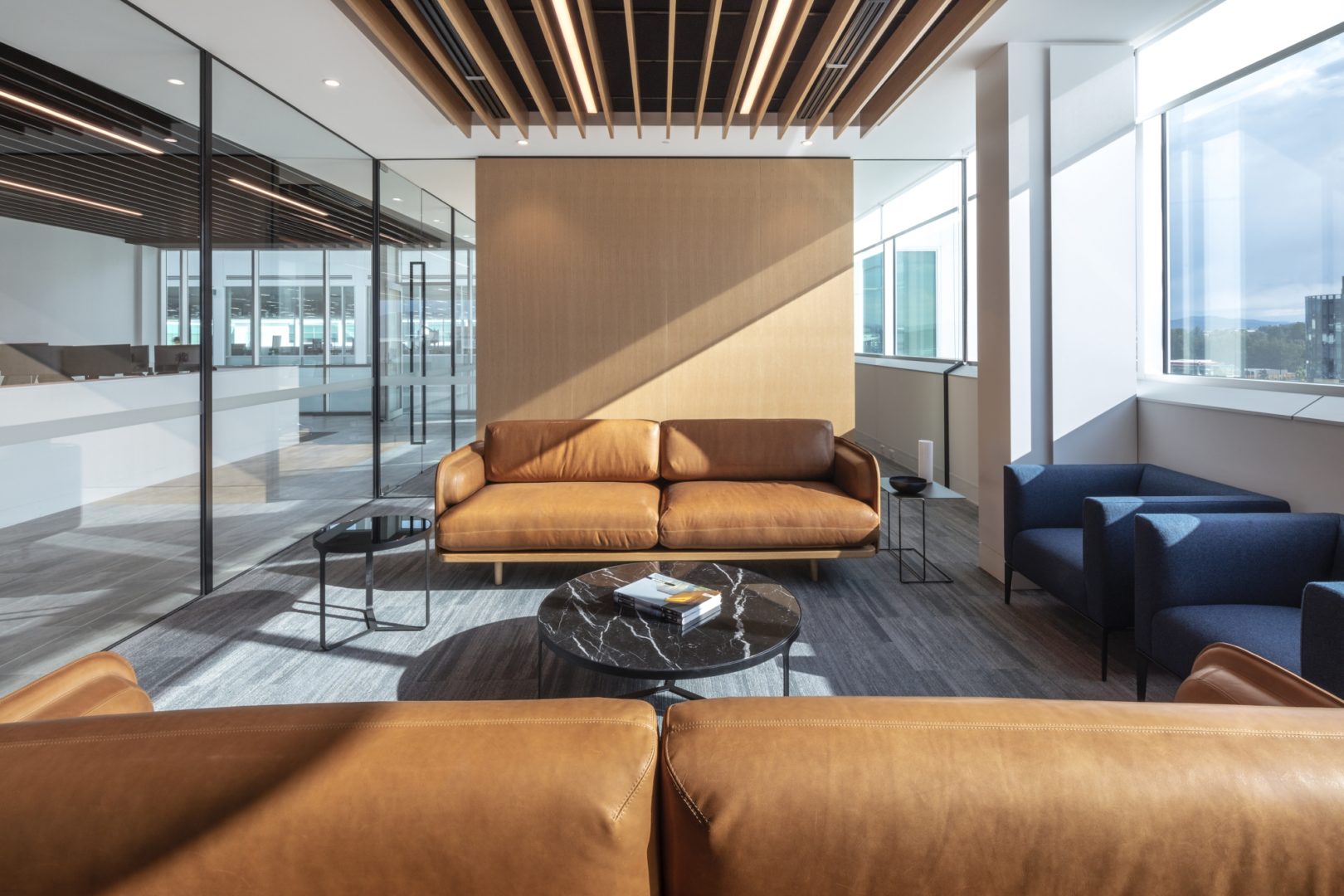 Moving Capital Airport Group from a tenancy they had outgrown, to a new location atop the terminal carpark presented challenges; low ceiling heights, obstructed views, and isolation from green space and amenities. The opportunity was to create a showcase that represented multiple company brands, staff wellbeing, contemporary work practices and agile team behaviour.
Inspiration came from the display of art in space; how movement, focus and object are combined to create a distinct journey where clarity of experience, function and destination drive the approach.
The deep floor plate is arranged in layered zones. Starting with reception and progressing to general workspace, circulation paths are curated to provide an intimate look into the space. All pathways provide views through to the exterior – which at some points is the airfield.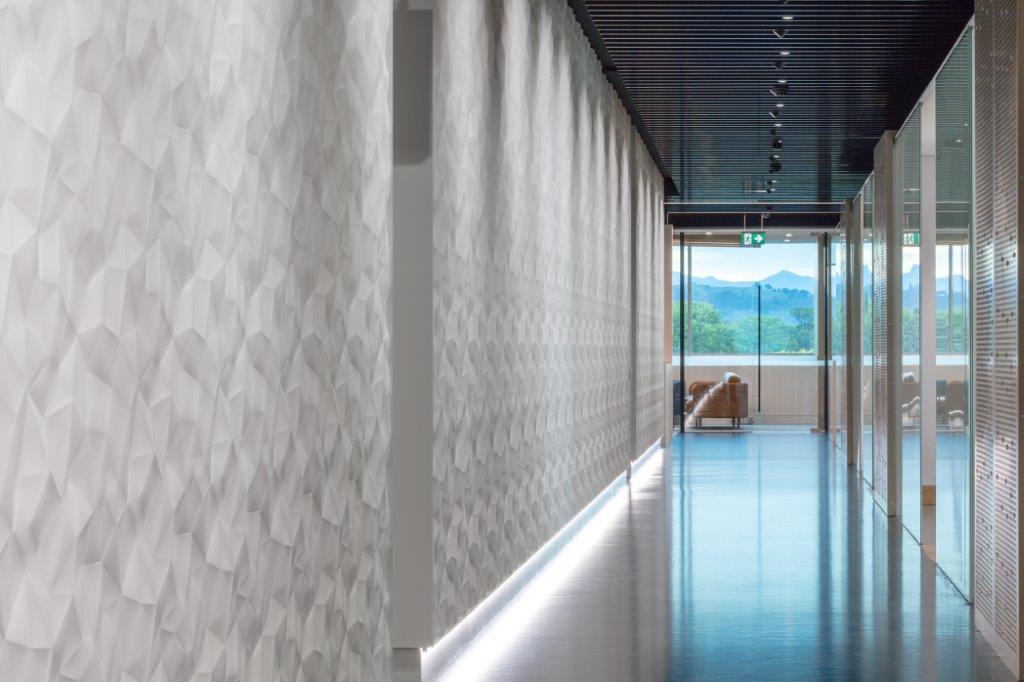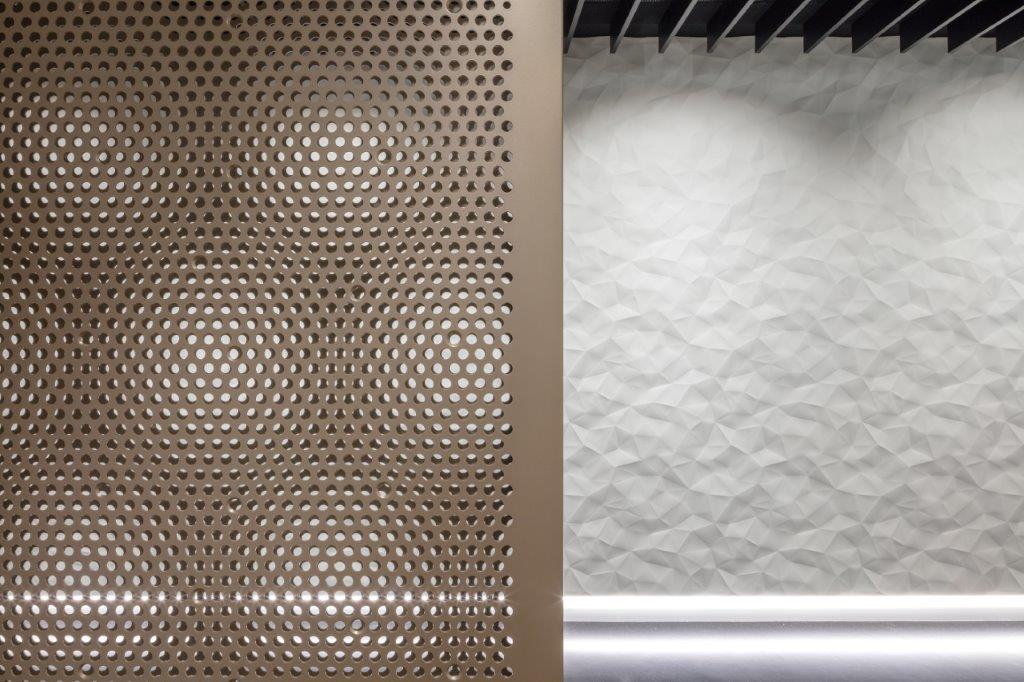 The sole opaque wall signals help transition spaces from public to private. The textural surface is calming and captivating, catching the light as it shifts to create an ever-changing display.
Comfort, texture and warmth led furniture and fitting choices – leather handles, timber, velvet and stone are tactile and authentic.  Materials and details evolve through the space to create an overall sense of quality that is shared from public spaces to individual desks.
Contemporary practice recognises the importance of fostering positive work culture by integrating social opportunities, wellness and rest into the work environment. The creation of a new glazed extension that houses the central lounge, kitchen and a terrace (with advanced plantings, seating and a barbecue) added an intimate, domestic scale. The space is an oasis of relaxation within a busy airport precinct.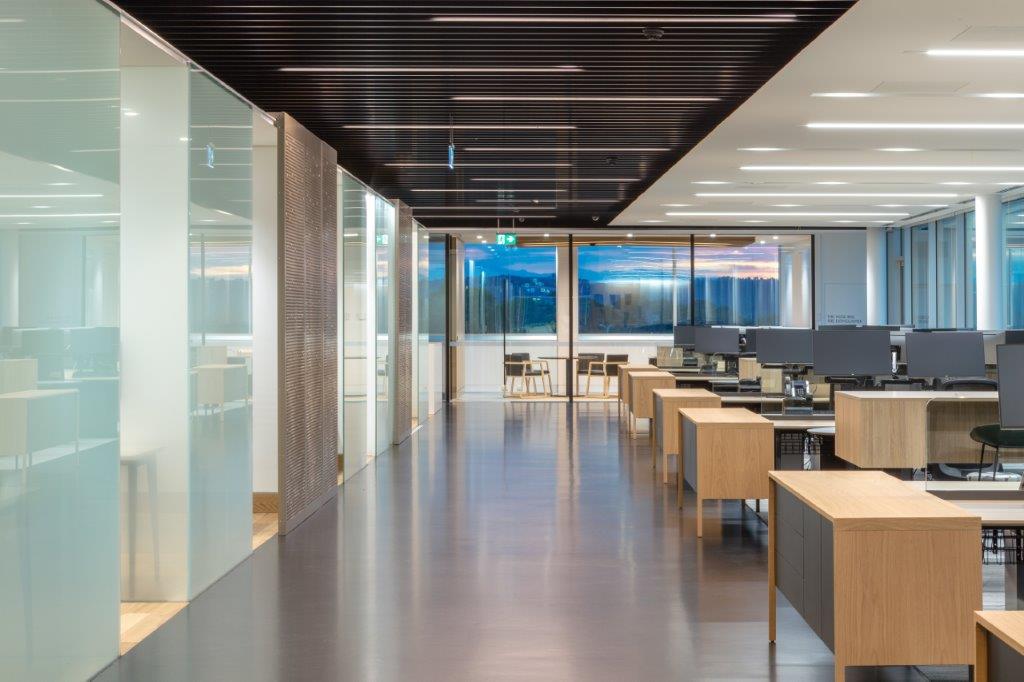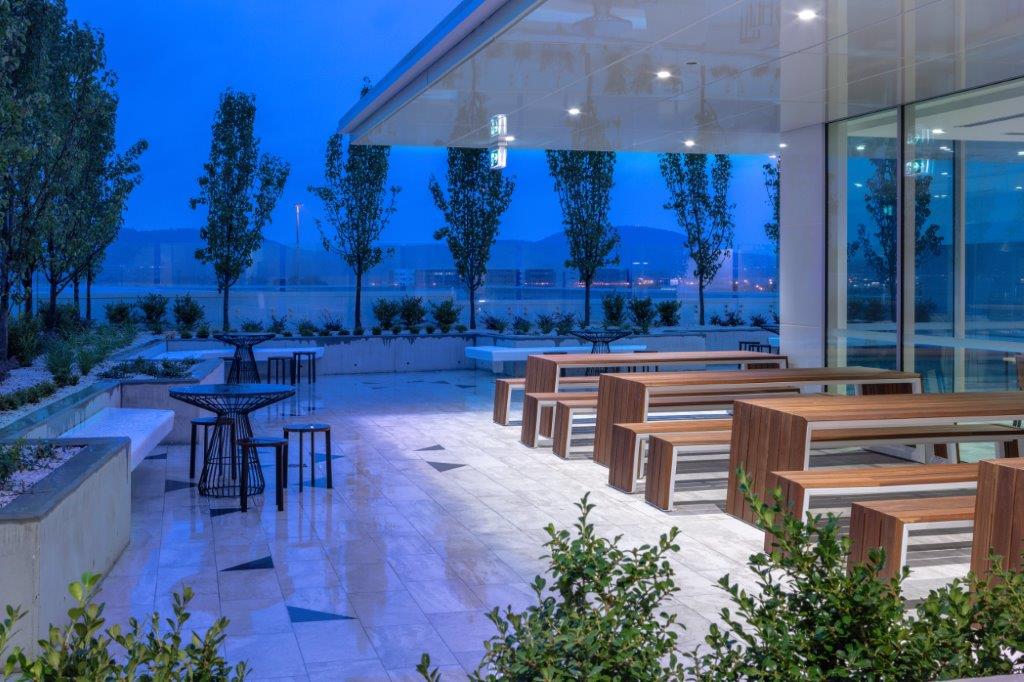 The informal lounge purposely intersects with formal work spaces, encouraging co-worker connection. Residential and hospitality style furniture, upholstery and homewares reinforce the experience, seeking to provide the breadth of amenity enjoyed in the company's previous fit out.
The design facilitates contemporary and creative work practices. User choice is offered in type, form, style and function in office and shared spaces, providing diversity in experience. The importance and value of staff and their contribution is demonstrated in the scale, quality and priority location of general desking with generous space allocations, window views, natural light and high-quality furniture more reminiscent of a personal study/library than a workplace
The transformation of constraints into a feature demonstrates designer innovation- using light and reflection to create experience. The central built zones are housed in a translucent, straight form. These 'cubes' glow and hover between the dark ceiling and floor surfaces – repelling horizontal planes to create volume and height. Reflections on the glass and floor form shifting pathways. Mirrored bulkheads create a spaciousness that belies the low ceiling height. Transparency, vistas and connection through the cubes can be influenced by the users through operation of large mobile sliding screens.