Project Contact
Satvir Mand
Bill Luders
Connie Klonis
Darren Caballero
Denise McMaster
Harry Karadimas
Nicholas Cheung
Cheltenham Station
Cheltenham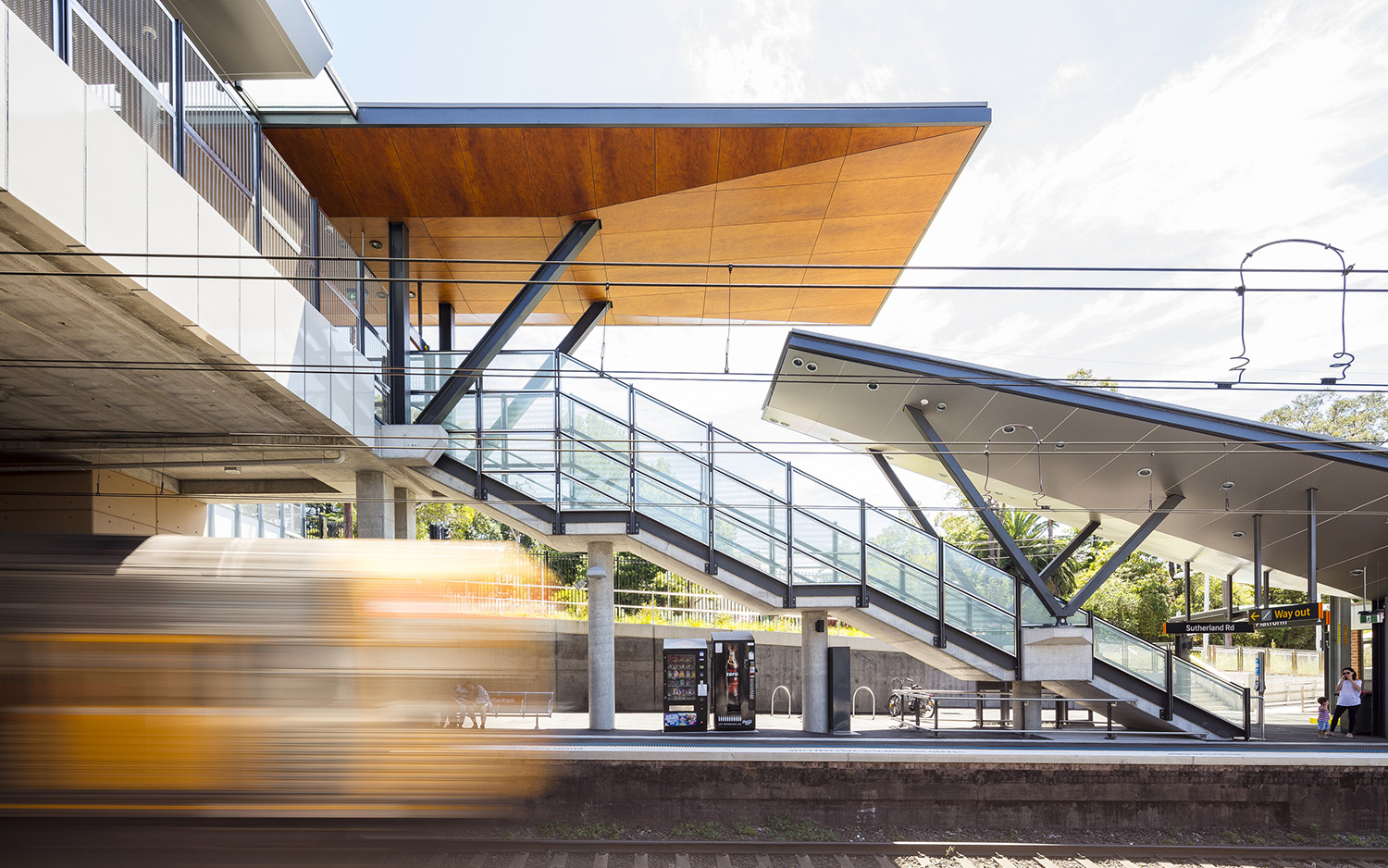 Cheltenham Station forms part of the Northern Sydney Freight Corridor Program, initiated by the Federal and NSW State Government, to improve capacity, reliability and safety. The project included the construction of six kilometers of new and upgraded track to separate freight from all-stop passenger trains and required a complete reconfiguration of Cheltenham Station.
Having opened in 1898, we aspired to embrace the rich history of the station and its unique location surrounded by green landscape. Our approach was to deliver an appropriately-scaled contemporary transport hub that engages with nature and creates a positive customer experience. The station is expressed as a series of smaller scale elements and is as visually permeable as possible.
An elevated concourse appears to float, separated from both the platform and canopies. The improvement in views into and out of the entry, and over the tracks and platforms, improves legibility and enhances safety through passive surveillance.
Where possible, the original buildings have been retained, with subtle differences in face brick expressing the evolution of the station over time. The platform canopy is simple and modular, allowing for an efficient structural solution, fast construction and value for money.
Importantly, Cheltenham Station is now an exciting destination for passengers, creating an experience that encourages the use of transport.