COX Sydney Studio | Interiors
Sydney
Responding to a request for a new office, the COX Sydney interiors team set out to design an important workplace fit out – their own.
Originally calling a five-storey office tower home, the new COX Sydney office is in the heritage Red Cross building at 155 Clarence Street. This move aimed to change the way Sydney's team work, meet and play – moving away from the disjointed environment that the old office created.
The large open plan space of 155 Clarence Street encourages collaboration, where staff spanning typologies, disciplines and hierarchies can reconfigure quickly and fluidly with each new project. Shared areas are a major focus, including high-tech enclosed meeting spaces, open meeting areas, lounging zones, breakout areas and a library. Staff also benefit from a flexible central hub that can transform with the use of theatrical lighting from a meeting hive to a lunch café, seminar room or intimate cocktail lounge for client entertainment.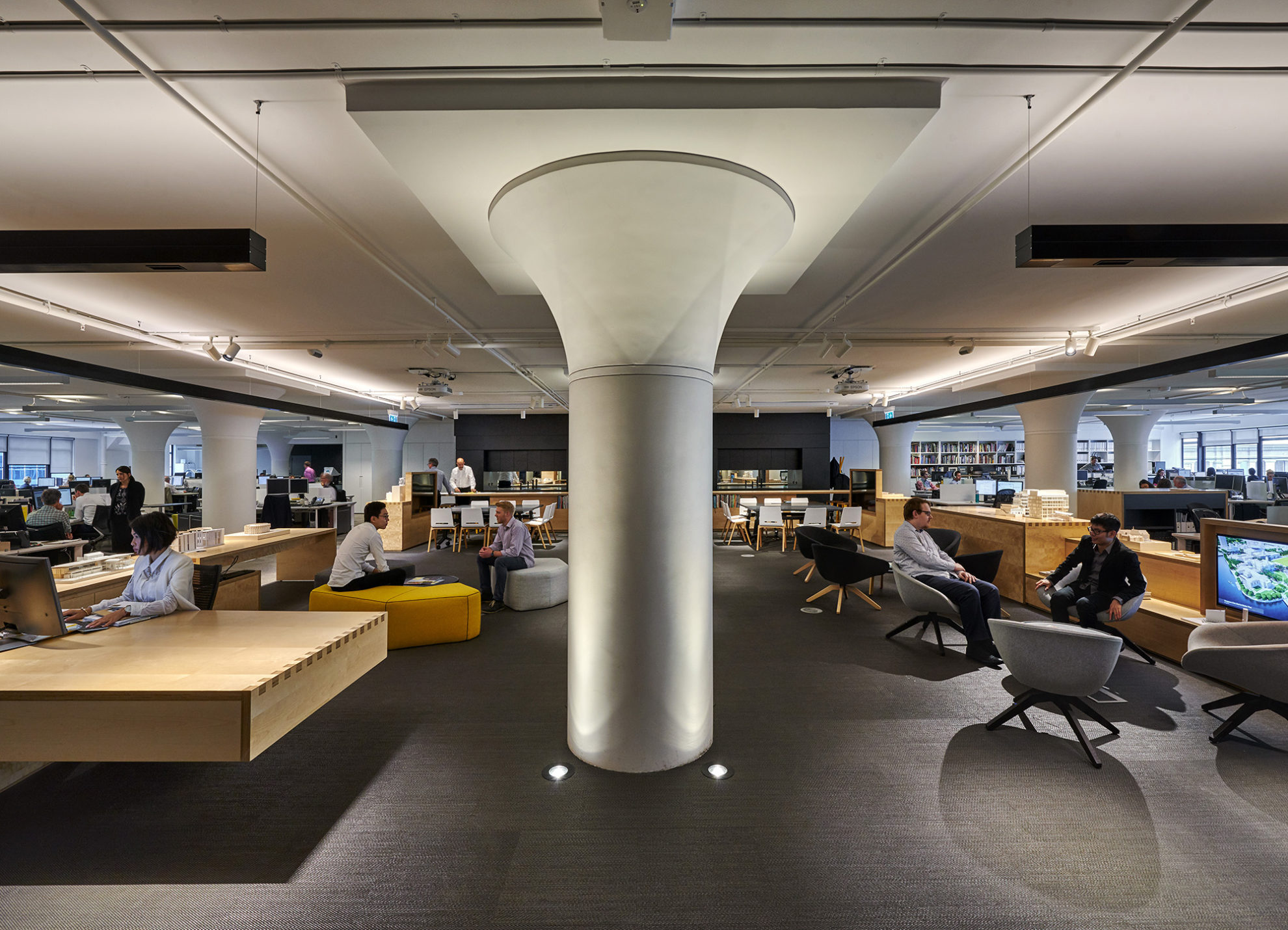 The main collaboration zone is located in the centre of the office – encased in bespoke plywood joinery crafted with finger joint detailing and moveable elements, creating a flexible and dynamic space where models can be made alongside client meetings and casual interactions.
The workstation zones are clustered either side of this central space to enhance their access to natural light and create small team-based work zones. Intimate collaboration zones are scattered throughout the workspace to encourage different modes of working.
With over 130 staff on one floor, planning was tight – but clever design has allowed for smart use of space. The use of greenery, plywood, pops of colour, playful graphics and quirky room names create a healthy, calm and positive workplace.