Project Contact
Graham Humphries
Agnieszka Liso
Alexander Garrett
Audun Alfheim
Cassandra Bryant
Christine Murray
Don Gilson
Jarrad Needham
Jennifer Salter
Katrina Newland
Leonie Stafrace
Louise Hunt
Robert Hewitt
Sam Boyd
Samuel Scerri
Sarah Evans
High Commission of Samoa in Australia | Interiors
Yarralumla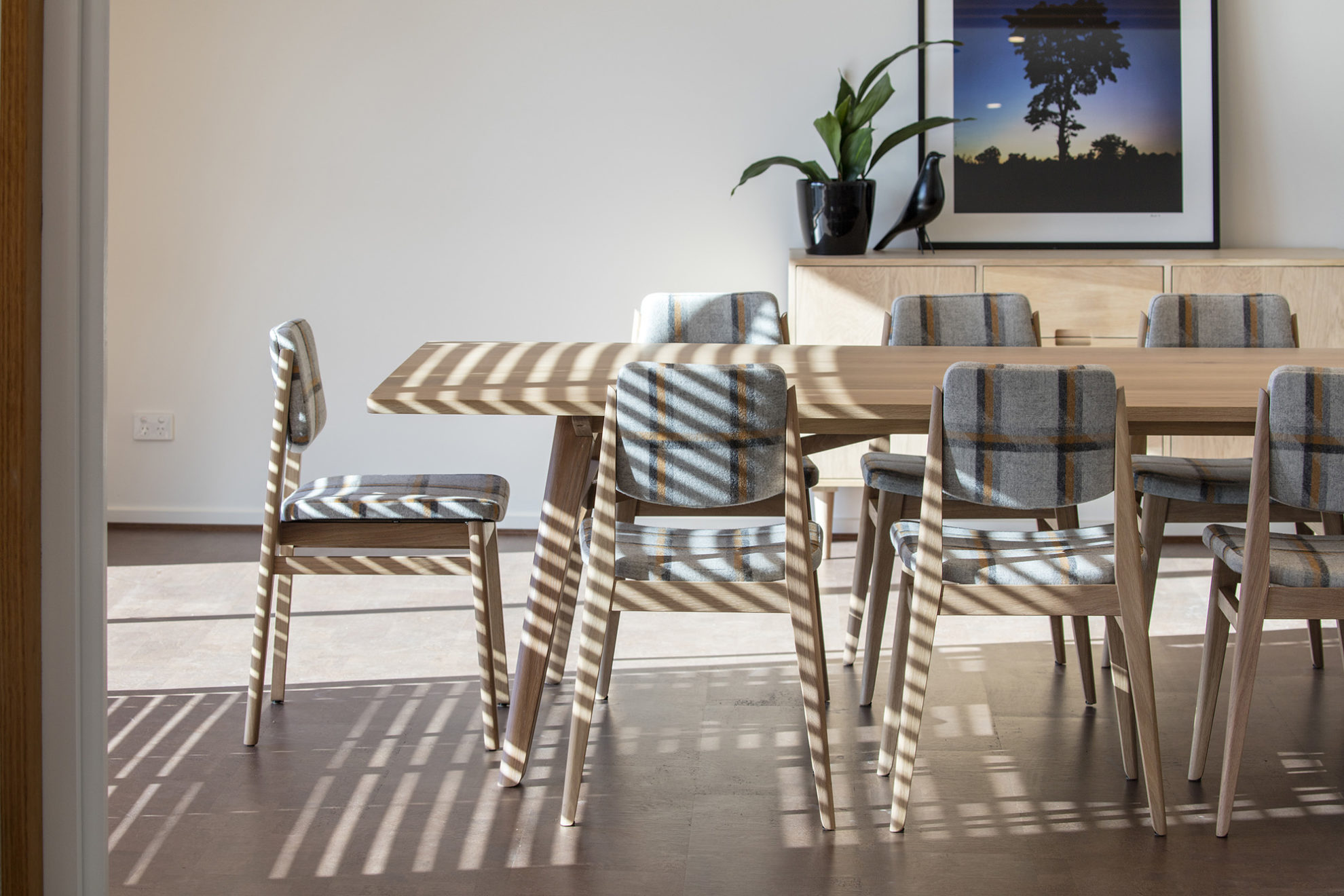 The brief from the Samoan Government was to create an architectural interpretation of Samoa 'looking forward' while drawing inspiration from their rich cultural heritage.
The design philosophy was based on recognition of the traditional Samoan 'Fale' structures and the important role they play in the day to day communal activities at all levels of Samoan society.
The substantial interior spaces are light-filled and generous with high, vaulted ceilings, a colonnaded foyer and paved brick floors inset with dark timber. The spaces are highly flexible to adapt to the Chancery's changing program – the solid timber doors that punctuate the exterior can all be opened to accommodate large gatherings.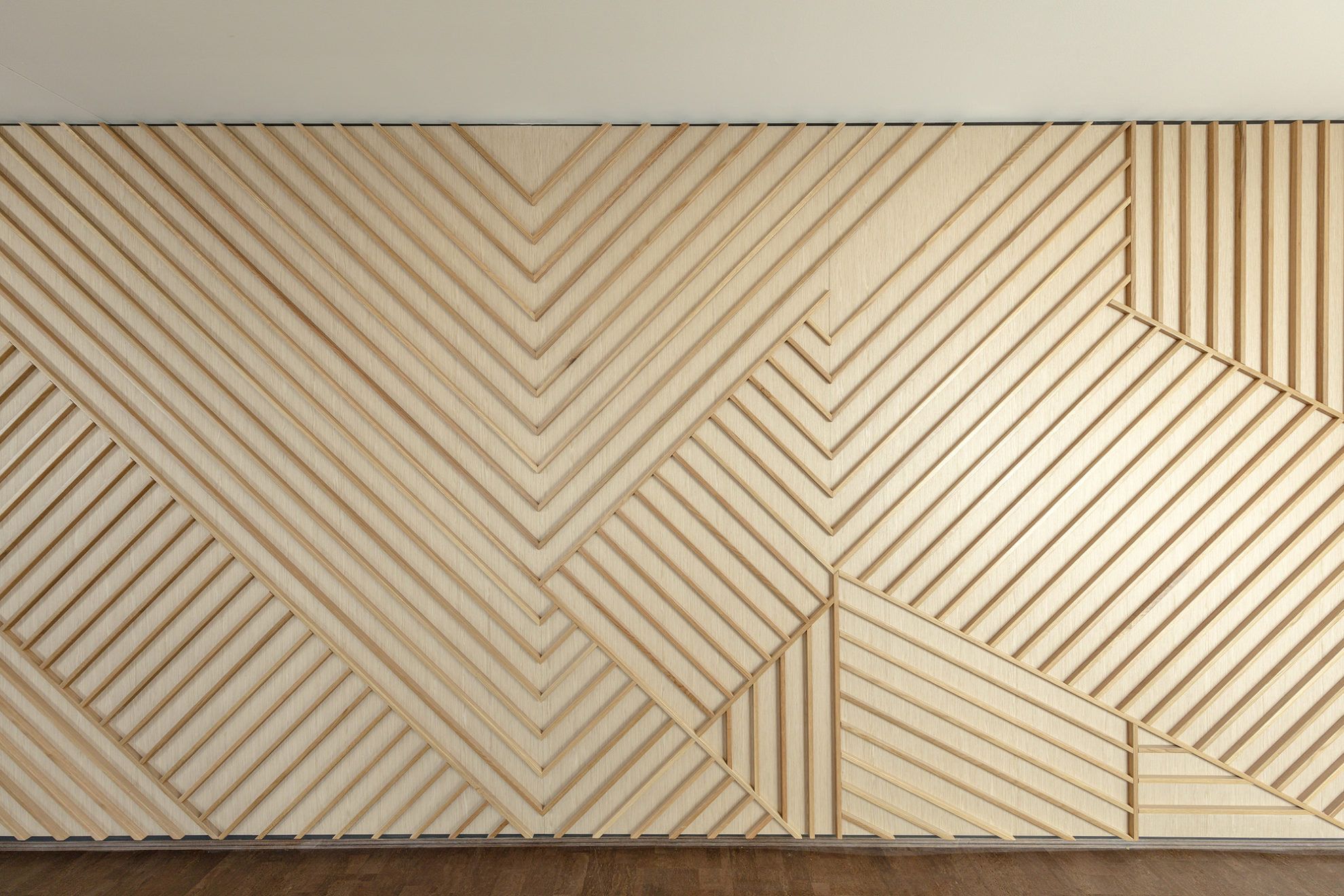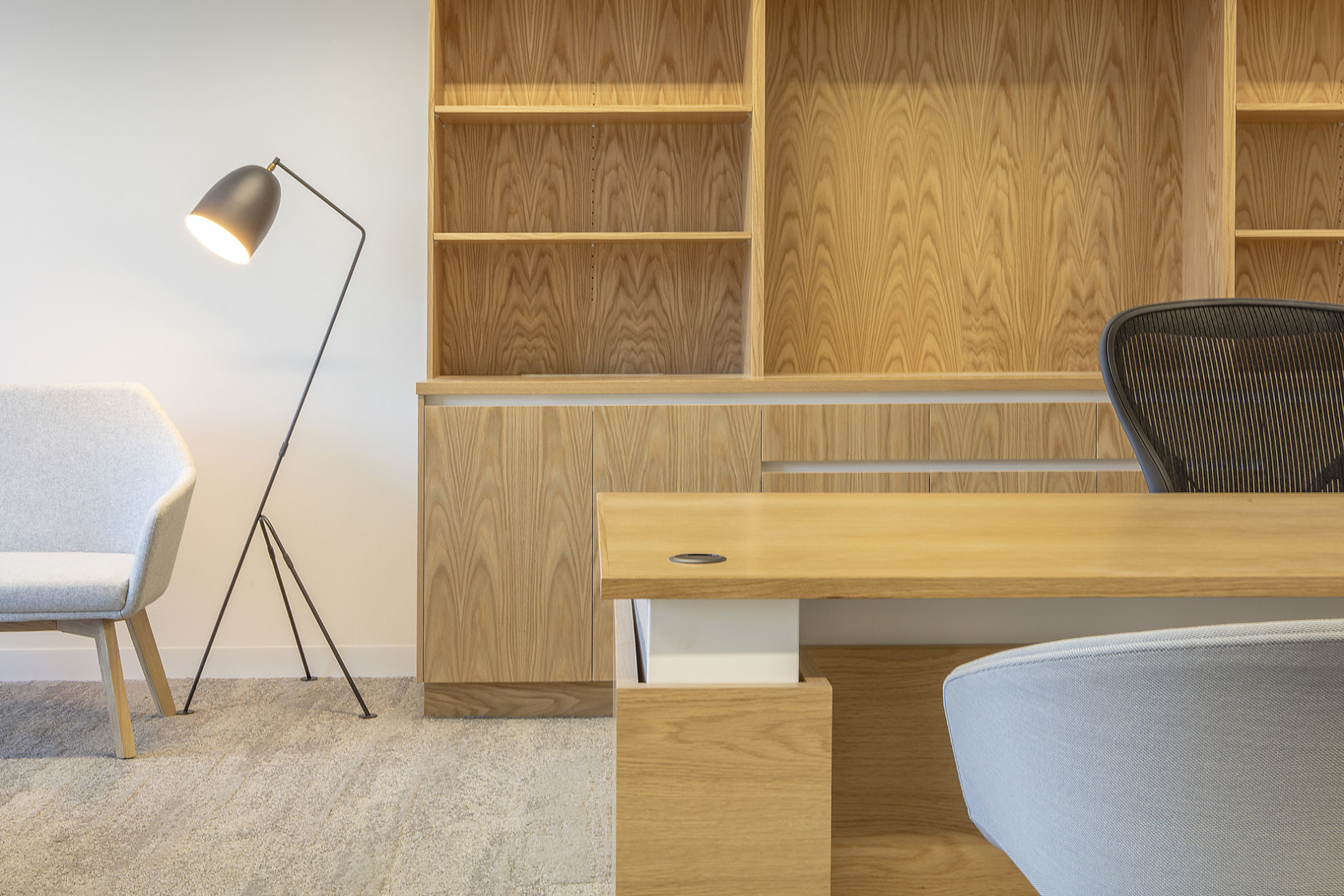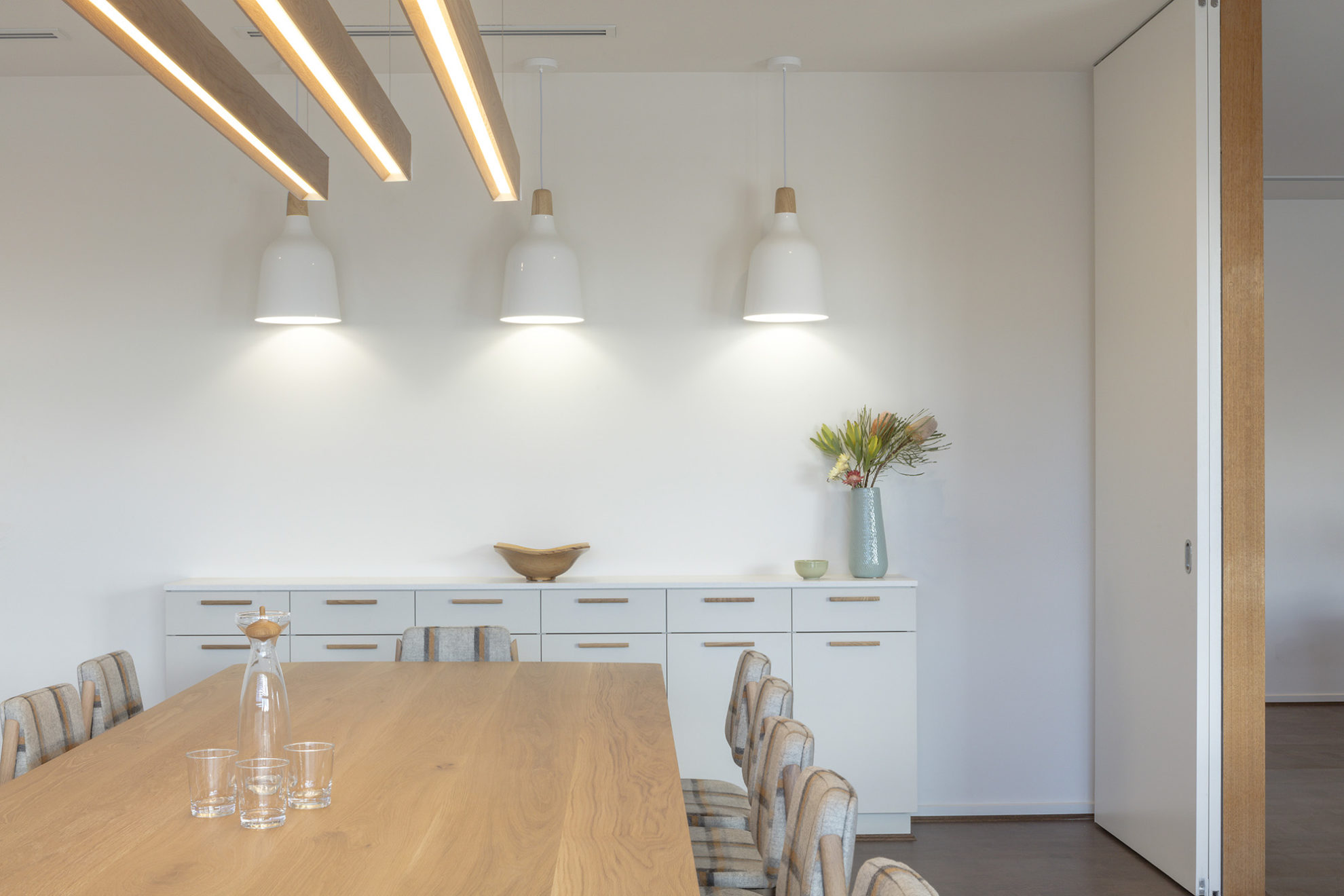 References to Samoan heritage continue in the distinctive entry gate patterns which are based on traditional male tattooing. In the residence's formal entry, a finely patterned timber wall builds further on these themes.  The public spaces and residence have also been designed to accommodate the future procurement of Samoan artwork.
The domestic spaces of the residence are less formal in volume and finishes with a focus on privacy and comfort. The flexible layout provides both adaptable entertaining spaces as well as retreat and separation from Chancery business for a family. A landscaped garden, balconies and courtyard can all be enjoyed within the secure perimeter.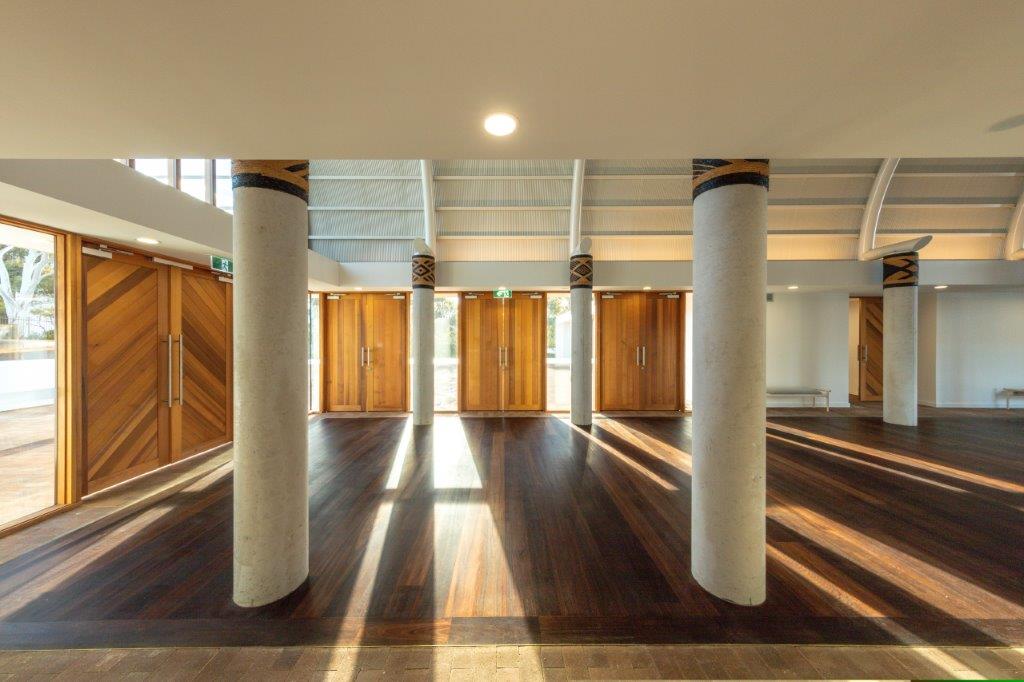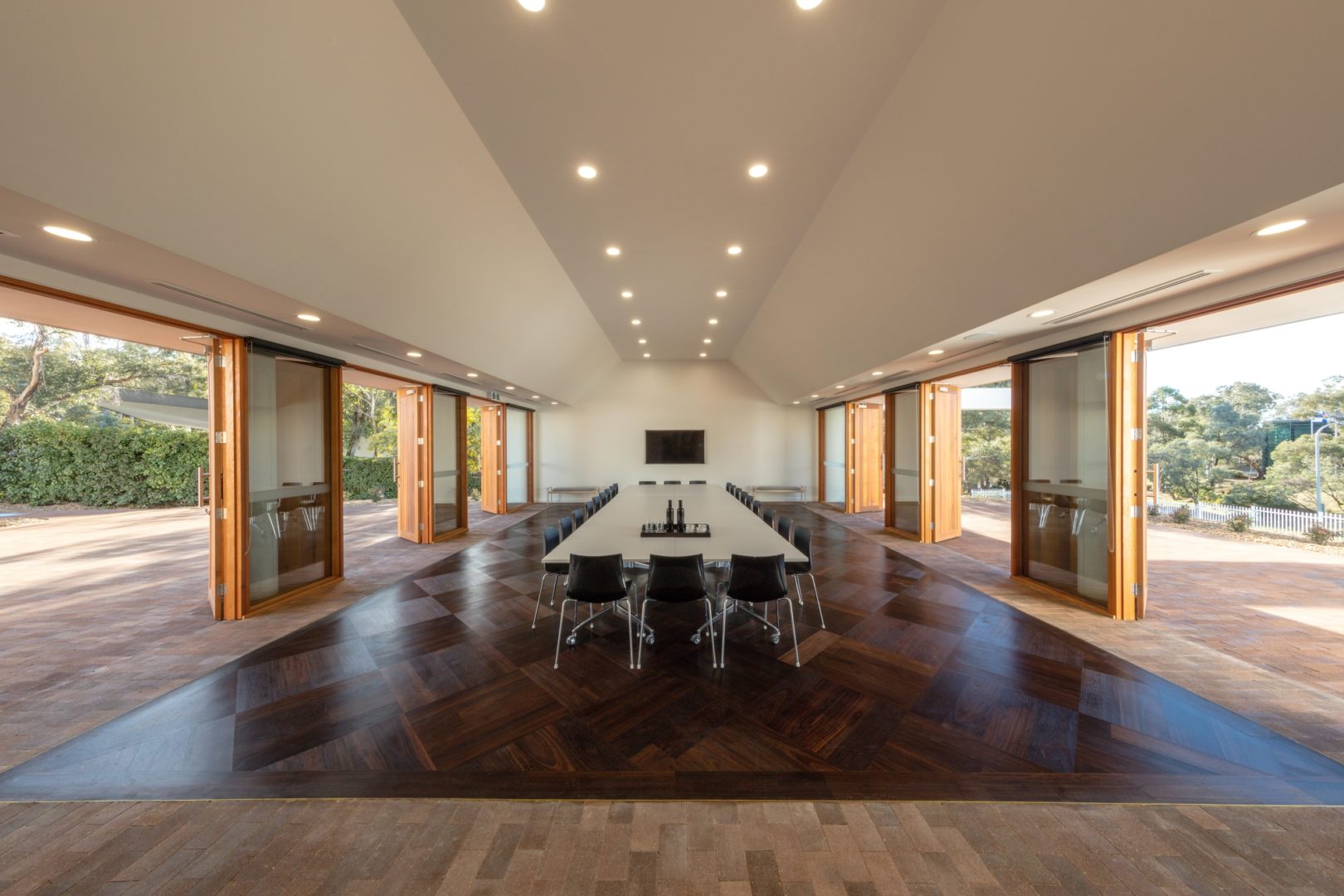 Site planning is based on a strong north-south pedestrian spine running the full length of the site – a continuous security wall on the eastern side of the spine clearly separates the publicly accessible areas to the west from the secure areas for offices and residence to the east.
The significant gradient within the site required major site benching and allowed the opportunity to utilise the traditional Fale construction technique of placing the building up on a raised stone platform.
The landscaping incorporates a carefully modulated series of curved and ramped pathways in the main central garden providing easy access between residence and Chancery.