King House
Canberra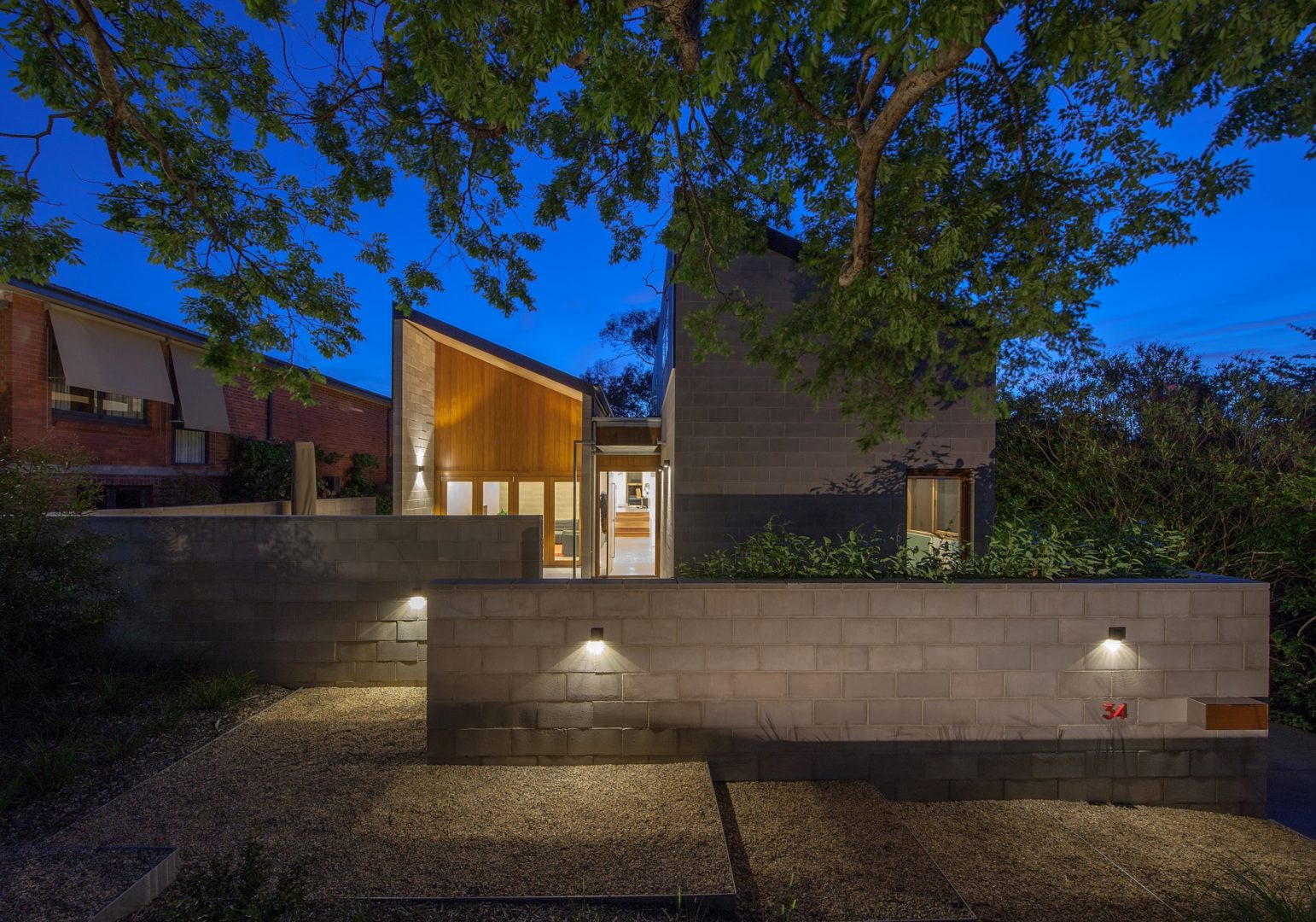 The King House is a family dwelling in South Canberra. The design utilises simple forms and compact planning to create a home that is both restrained yet highly functional.
The design takes advantage of the existing falls across the site by stepping subtly along its length, creating higher ceilings to living areas and more intimate spaces in sleeping areas. A series of landscape walls create a sheltered, sunny courtyard to the street. High level windows capture the morning sun and assist in cross ventilation. Other windows are aligned to capture views, both distant and close.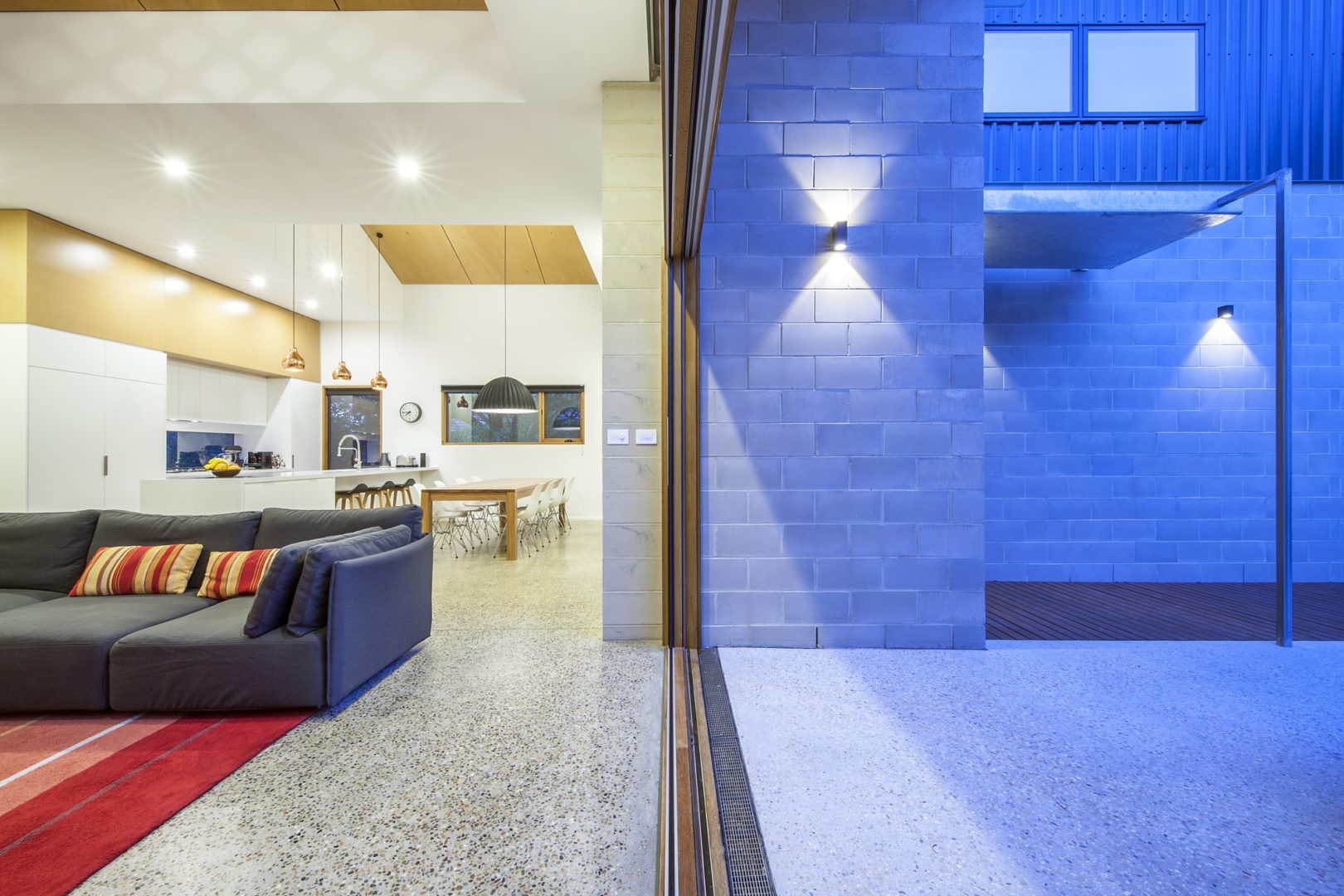 The house utilises both passive and active technologies to create a sustainable home that reflects the client's desire to live completely 'off grid.' The client adores the finished product; the compact design and its clever use of space make a modest house feel generous.
Working within the constraints of budget and brief, the house suggests a credible and relevant alternative to existing suburban housing forms – challenging the tendency to confuse amenity with dwelling size.