Project Contact
David Holm
Andrew Marlow
Carmen Ghaly
Ian Hutchinson
Jenny Stevenson
Katherine Irwin Faulks
Paul Sproule
Philip Cox AO
Rebekah Collins
Orange Regional Airport Expansion
Orange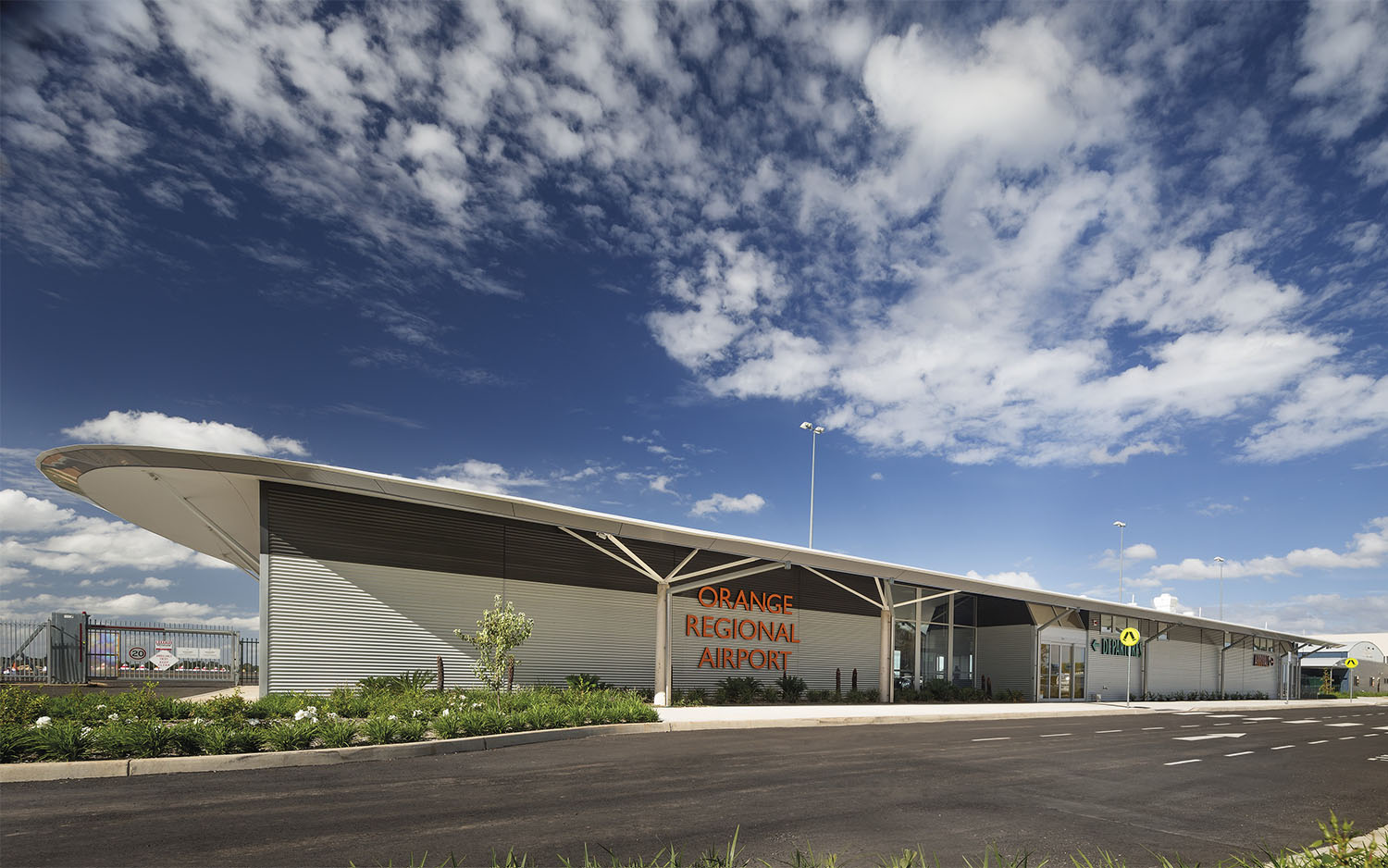 Orange Airport is serviced by Rex Airlines, providing regular passenger services between Orange and Sydney. As a major link to Orange's regional community and tourism sector, facilities needed an upgrade.
As part of a long-term vision for the airport the NSW and Federal Government approved upgrades for a runway extension, new taxiway, re-alignment of access roads and terminal facility that includes retail and hospitality facilities.
Surrounding rural buildings inspired the pavilion's metal cladding and use of natural light. The interiors colour palette was inspired by Orange's four distinct seasons. Throughout the design, hints to aeronautical forms can be found – both internally and externally. This includes the terminal's 'floating plane' roof.