Project Contact
Ian Sutter
Alice Dyer
Brian Renehan
Deborah Johnson
Emma Goldsmith
Gary Hart
Jinoh Son
John Hayball
Karen Unkles
Leung Choi
Luis Chito Aragon
Maja Belic
Mark Fenollar
Nicholas Williams
Nicole Warwick
Paul Trinchi
Pui-Sin Betty Chung
Rebecca Gaylor
Rhys Hall
Sarah Vernon
Siong Vui Choong
Suhayl Annuar
Thanh Nguyen
Thomas Williams
Wei Ooi
PLC Learning Resource Centre | Interiors
Burwood, Melbourne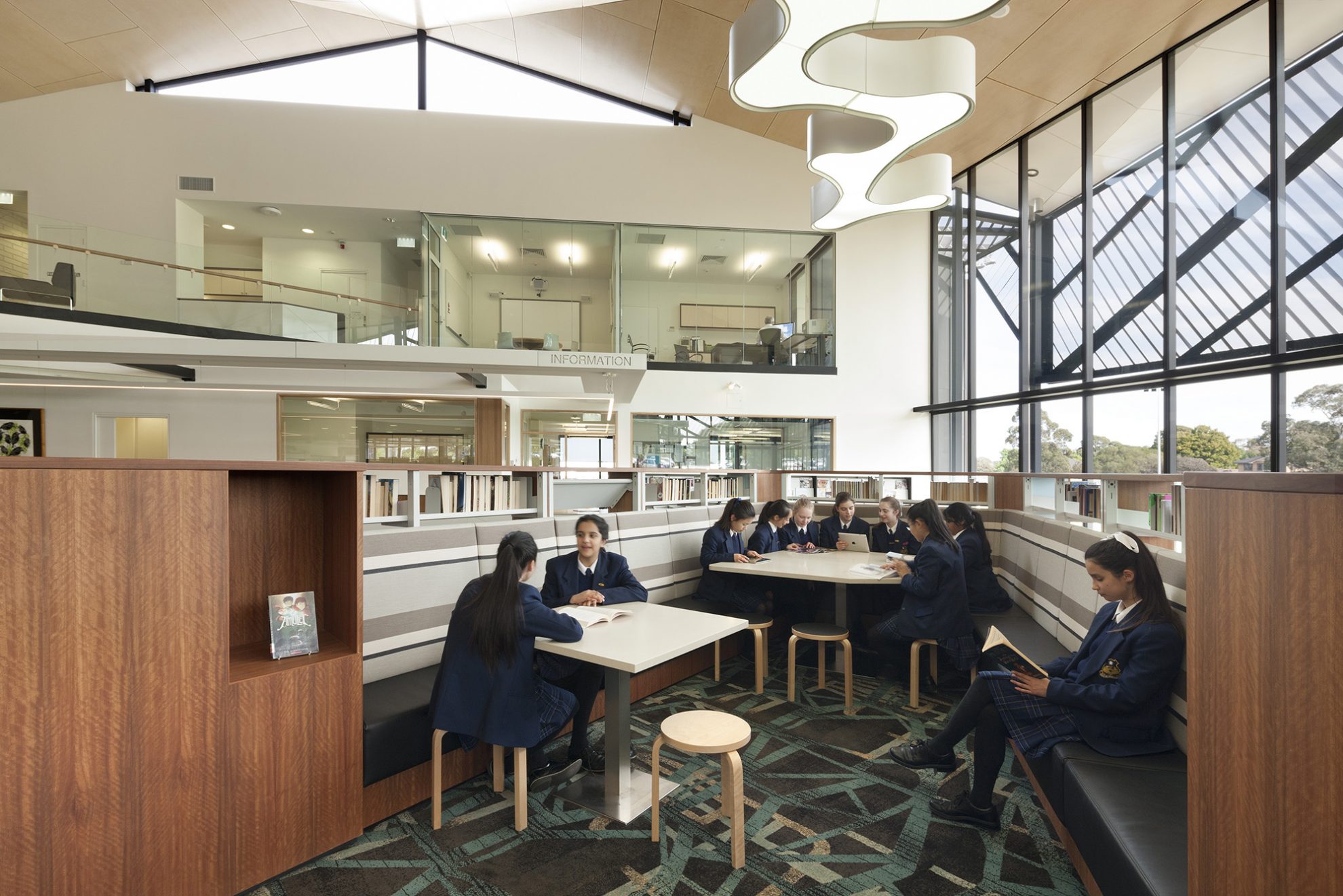 Presenting itself front and centre as an important gateway building for the campus, PLC's Learning Resource Centre creates a new focus for the school through its form, connecting with and drawing in the unique fabric of the college's established formal and semi-formal learning spaces and settings, sports ovals and gardens. 
The Centre creates a new participatory architecture that actively supports communities of learners, harnessing the potentialities of a 21st Century Campus, its physical spaces and places, pedagogical changes and emerging learning environments.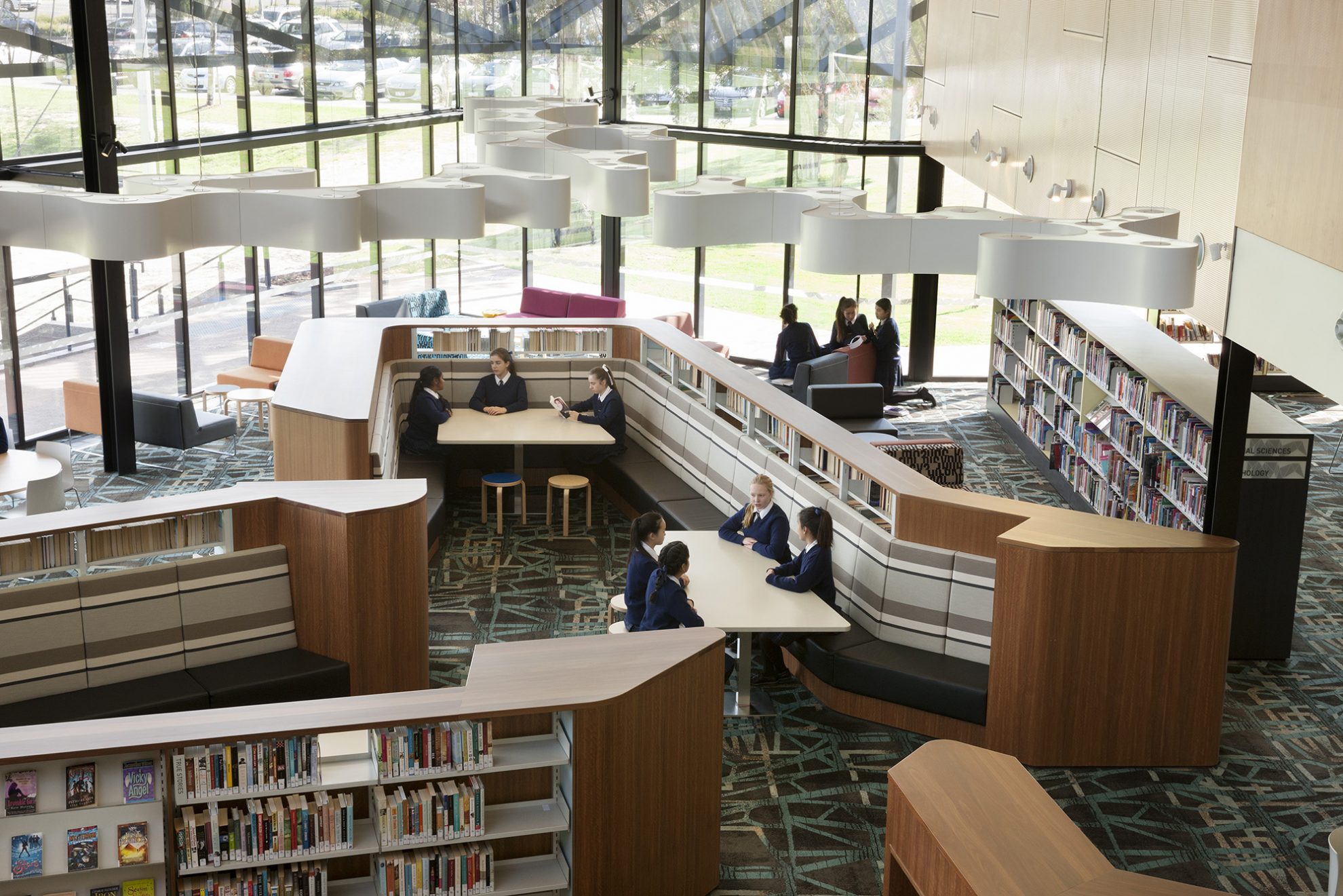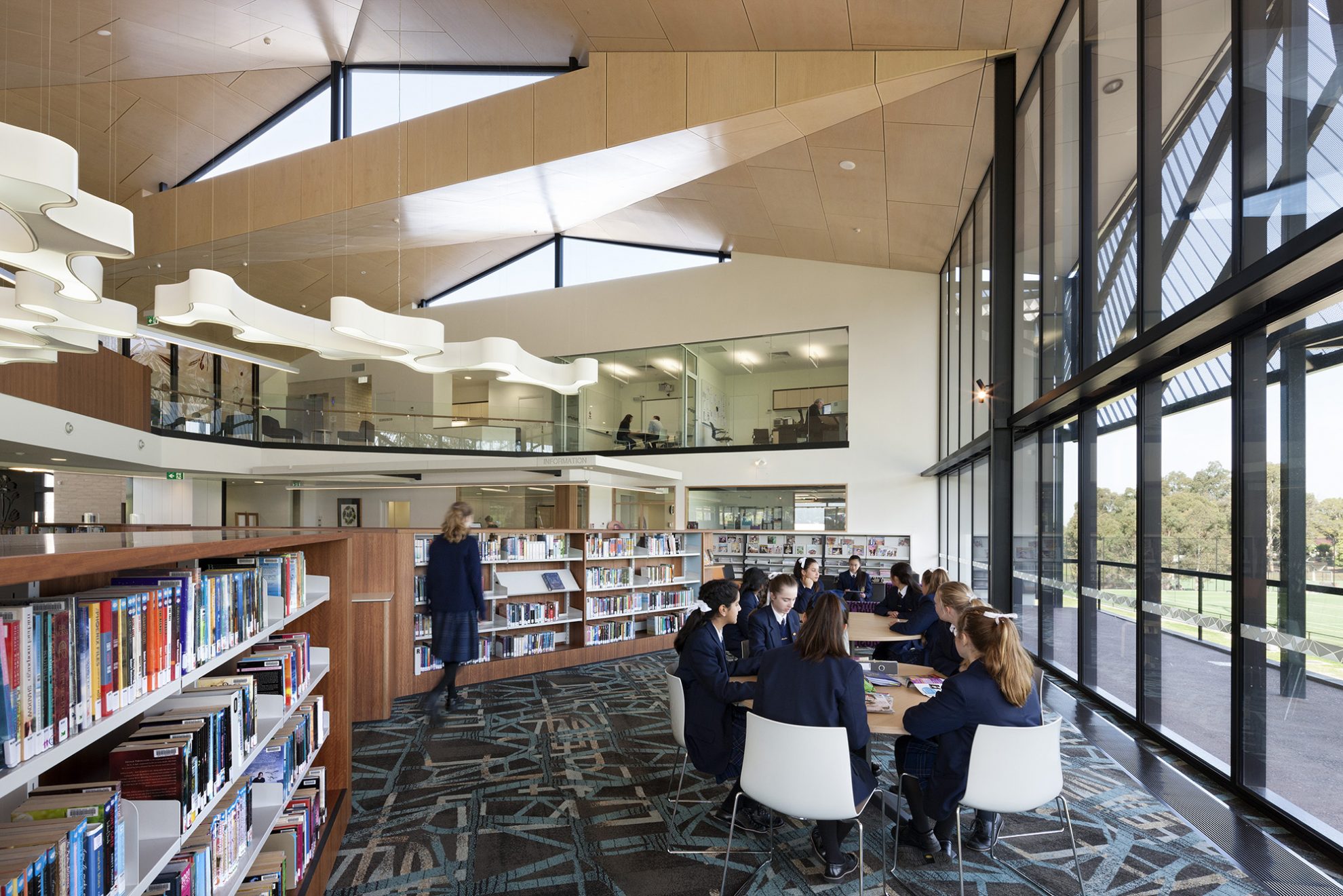 We understand that learning extends well beyond the classroom, it has become richer and more complex. With advanced technologies generating new ways of learning and the tools to support them, students are seeking more collaborative and immersive experiences within the Campus environment.  
The various space types and environments within the Centre have been organised like a City Campus into public, semi-private and private areas. The most community-centred of spaces being the central 'Market Place' an active community hub defined within and by a light filled central atrium, undulating roof form and expansive glazed façades that float, fold and wrap themselves over a diversity of activities in and around the building.