Project Contact
Rodney Moss
Agnieszka Liso
Alexander Garrett
Alexandra Arnold
Alexis Phillips
Audun Alfheim
Cameron Barnes
Christine Murray
Danne Kresoya
Don Gilson
Eamon O'Donoghue
Elise Sturgess
Emma Patterson
Kelly Young
Leonie Stafrace
Nathan Grainger
Radford Senior School | Interiors
Bruce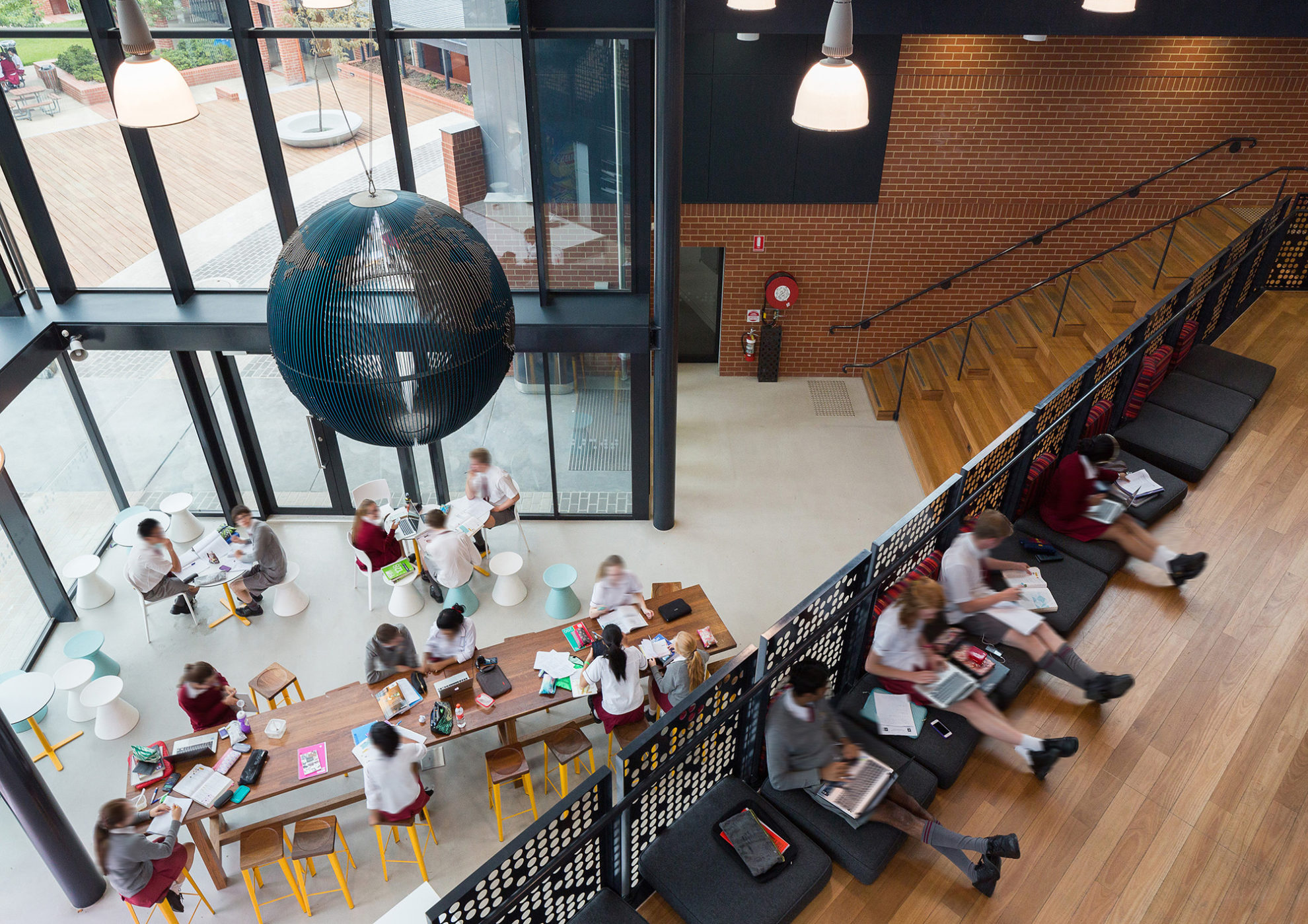 Radford Senior School asks whether different types of space promote different types of learning.  Radford wanted to move towards more collaborative, student lead learning styles as well as transitioning year 11 and 12 students into tertiary education.   These objectives lead towards a design based on common learning spaces supported by classrooms and 240 seat lecture theatre.
Common areas are split across 3 levels.  The lower common space is a café type area that opens onto an outdoor deck.  Students can learn and socialise at refectory tables, at small tables with a few friends or on the tiered amphitheatre which connects to Level 2.
The middle common area supports lounge-type spaces, including cubby chairs, a curved booth and oversized floor cushions.  The upper level common area provides desk-based learning spaces along with the very popular cubby lounges. Each of these common learning spaces has a different feel and supports different types of study. The furniture is either mobile or repositionable, and the students regularly rearrange elements to make the space their own.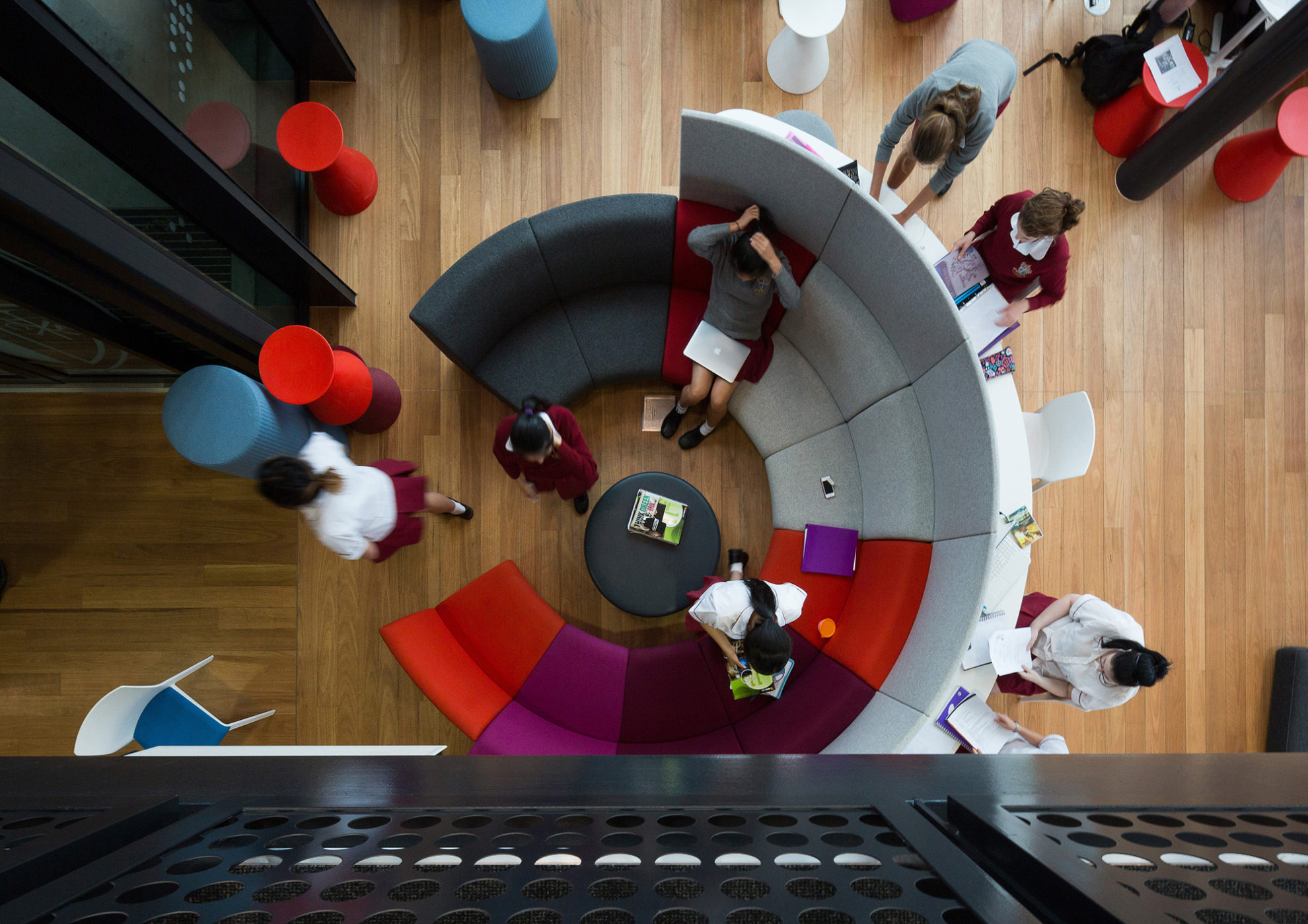 Classrooms have been designed with operable walls for large and small group learning as well as flexible lightweight partitioning which supports future reconfigurations of the space.
Technology is integrated throughout the space.  Electronic notice boards largely replace paper-based notices which typically proliferate around schools.  Classrooms are fitted with touchscreen smartboards, video recording facilities and writeable walls. Common areas have wireless for laptops and communal hardwired computers. There is also a specific media room for ITC learning.
Running through the space is a braille graphic, which was originally developed from concepts around how ideas spread and how knowledge is shared.  This later evolved into a more literal expression of the Radford College motto of 'Truth. Compassion. Wisdom.'
Schools are demanding interior environments, so the COX approach to sustainability focused on longevity and durability.  A custom designed modular carpet conceals wear and can be replaced in areas of localised heavy wear or soiling.  Solid timber flooring was selected over engineered timber as it can be more readily sanded back and renewed. Powdercoat finishes were nominated over painted steel for their increased durability.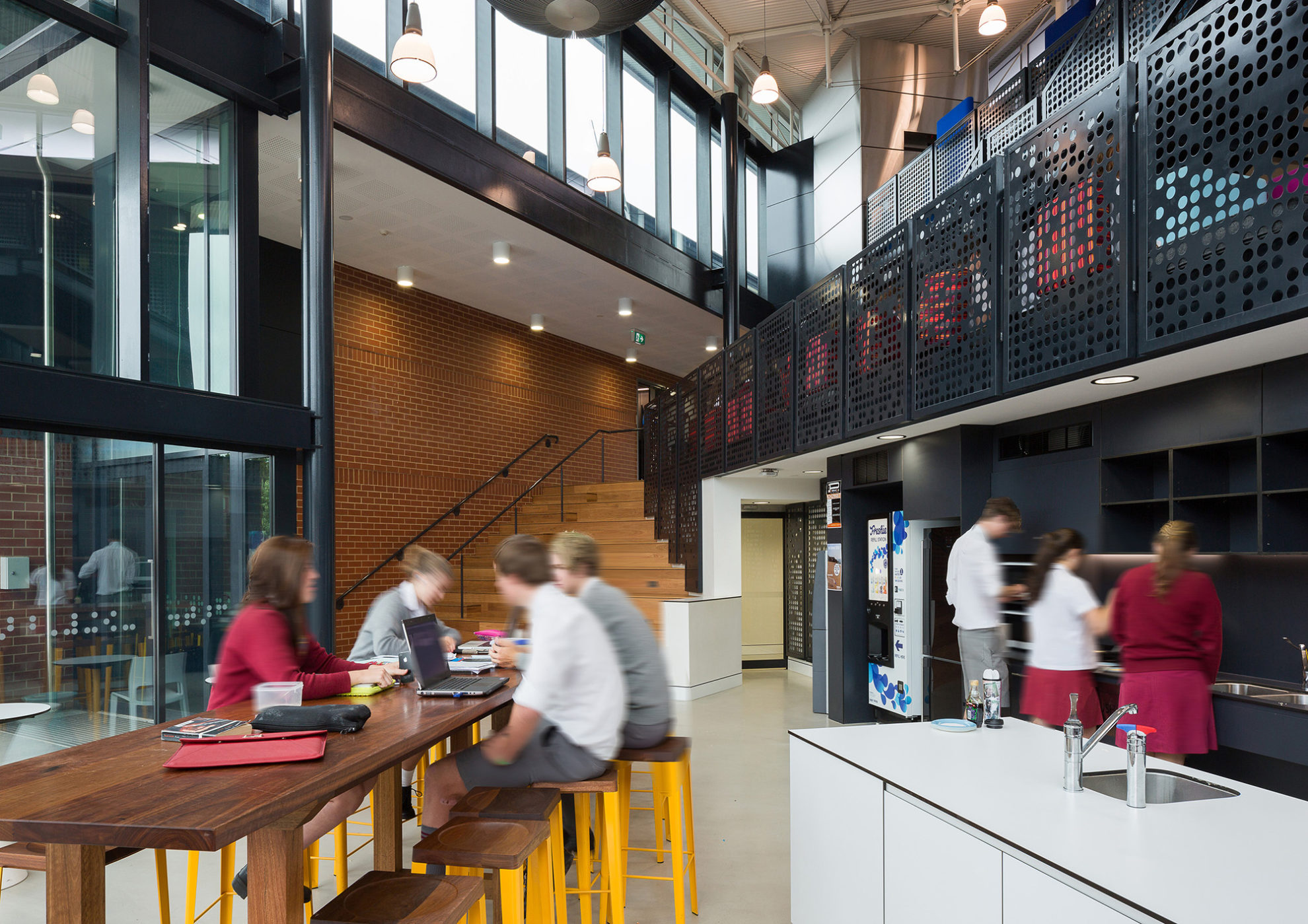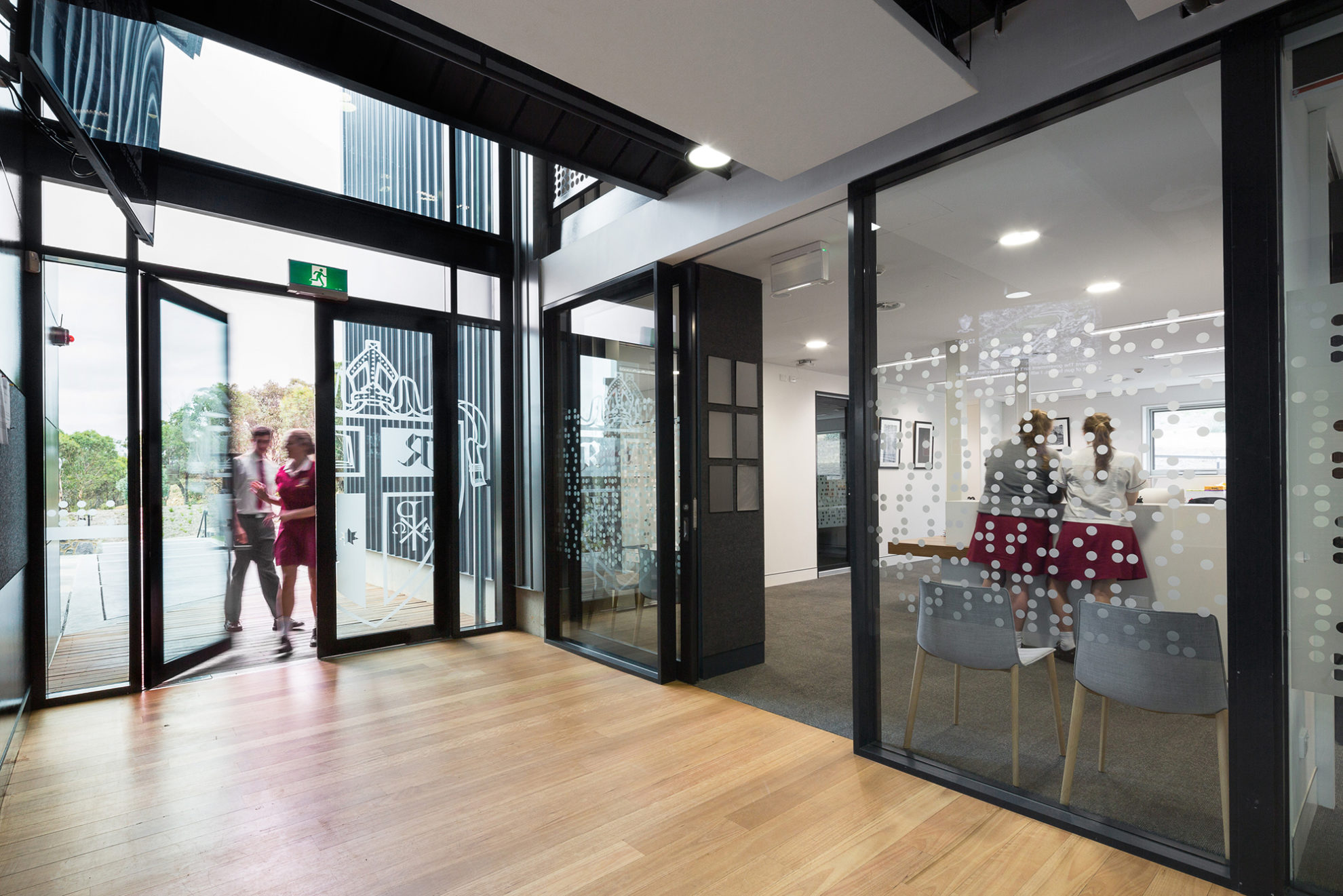 Furniture and fittings were chosen due to their robustness and warranties. Polycarbonate shell chairs were selected because they can be easily cleaned.  Dark grey upholstery conceals wear to cushions, with brighter colours being used on areas which are not in direct contact with people.
A neutral base building palette was selected to promote aesthetic longevity- bright colour is introduced through removable elements such as loose furniture and student artworks.
Radford College supported extensive early consultation with students on how they would like spaces to feel and function. The space has allowed Radford to transition its curriculum to include more self-learning, small group and mentored learning opportunities. The various spaces significantly change in character throughout the school day as students engage with each other and the building.