Across the Distance at the COX Gallery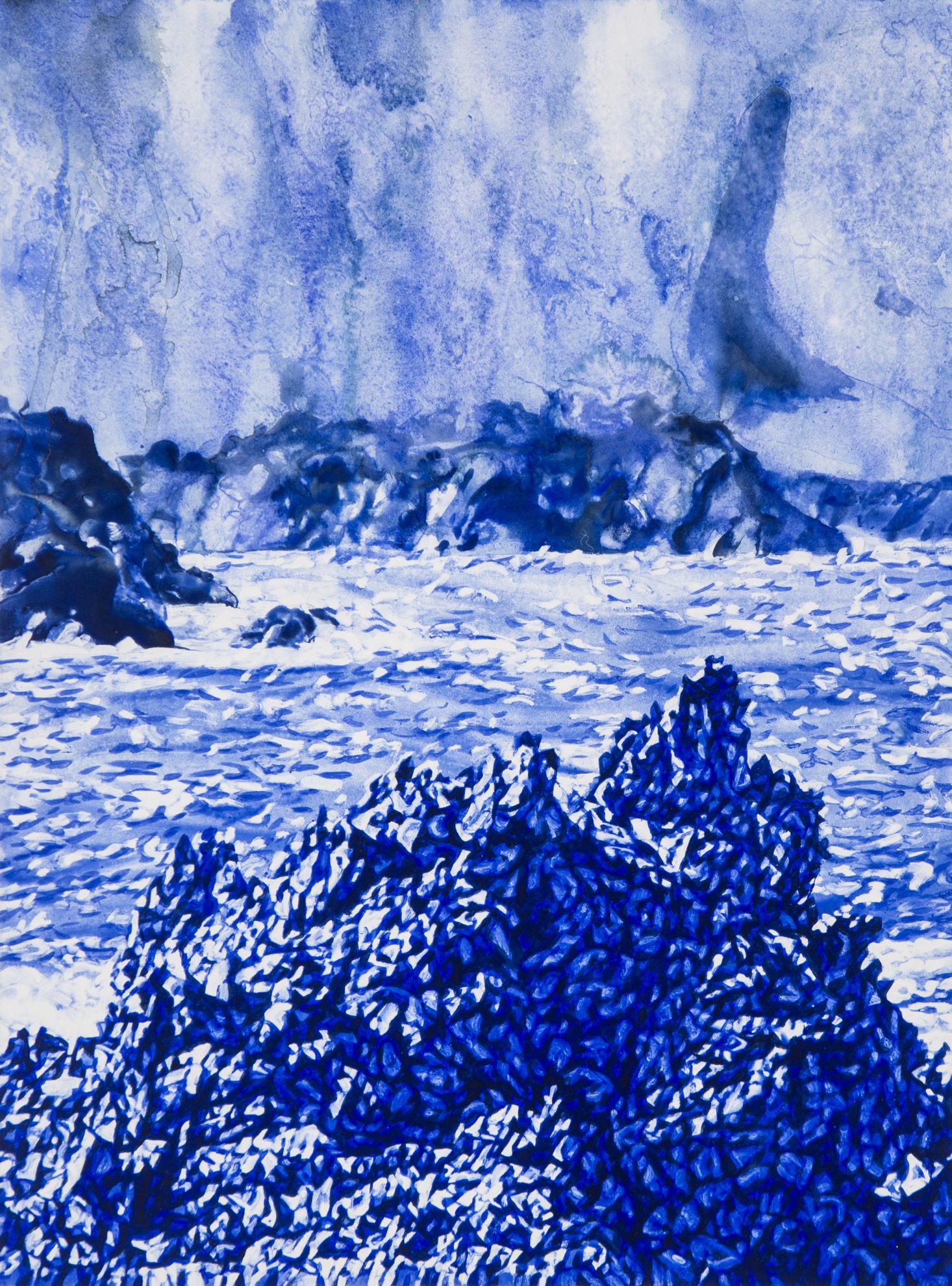 Artist Annika Romeyn has been visiting Guarella (Guerilla Bay) on Yuin Country on the South Coast of NSW for a number of years.
For me, this beautiful place still evokes memories of the last summer shared with my Mum (2016/17) and offers new experiences and perspectives with each return visit.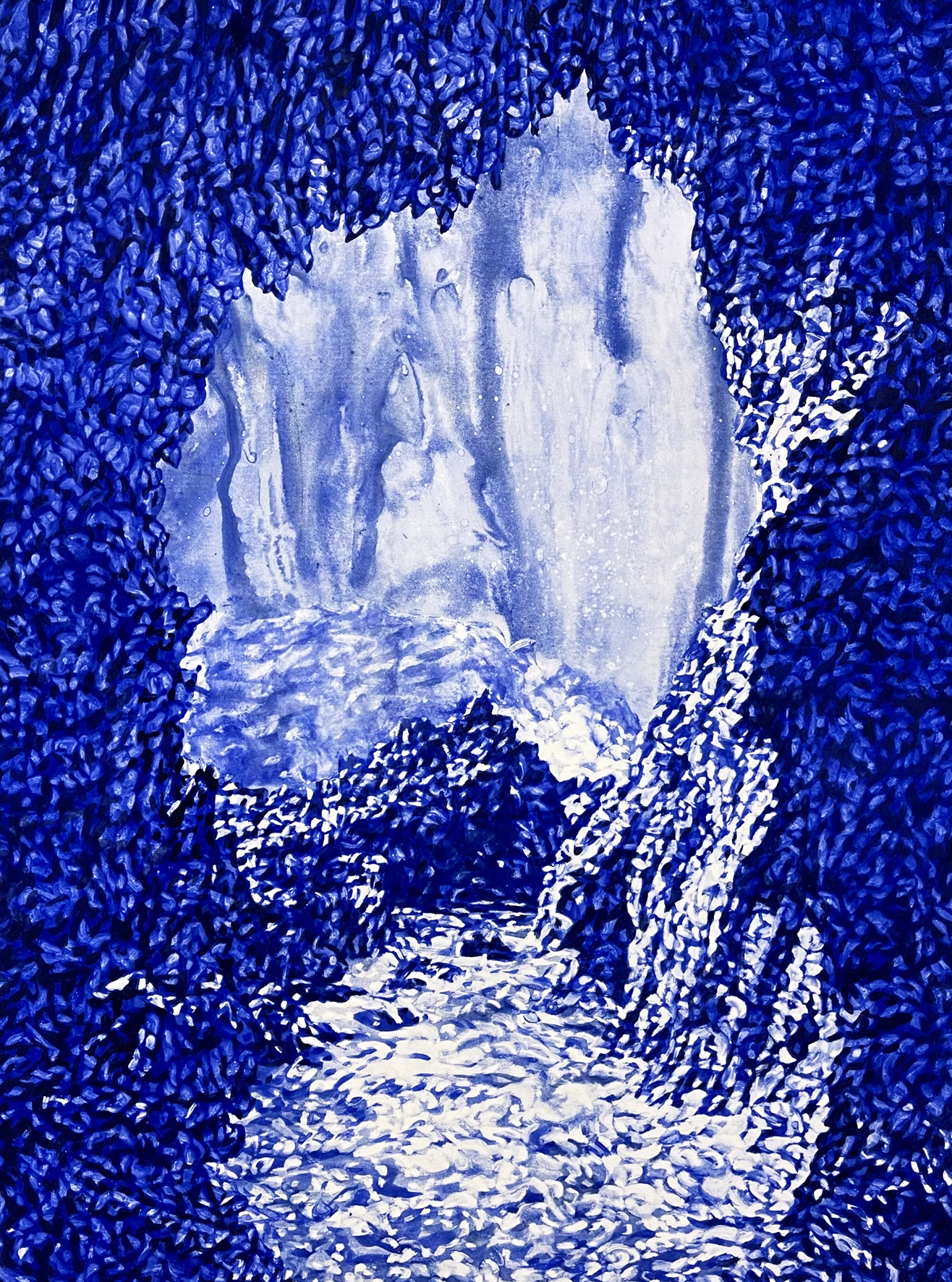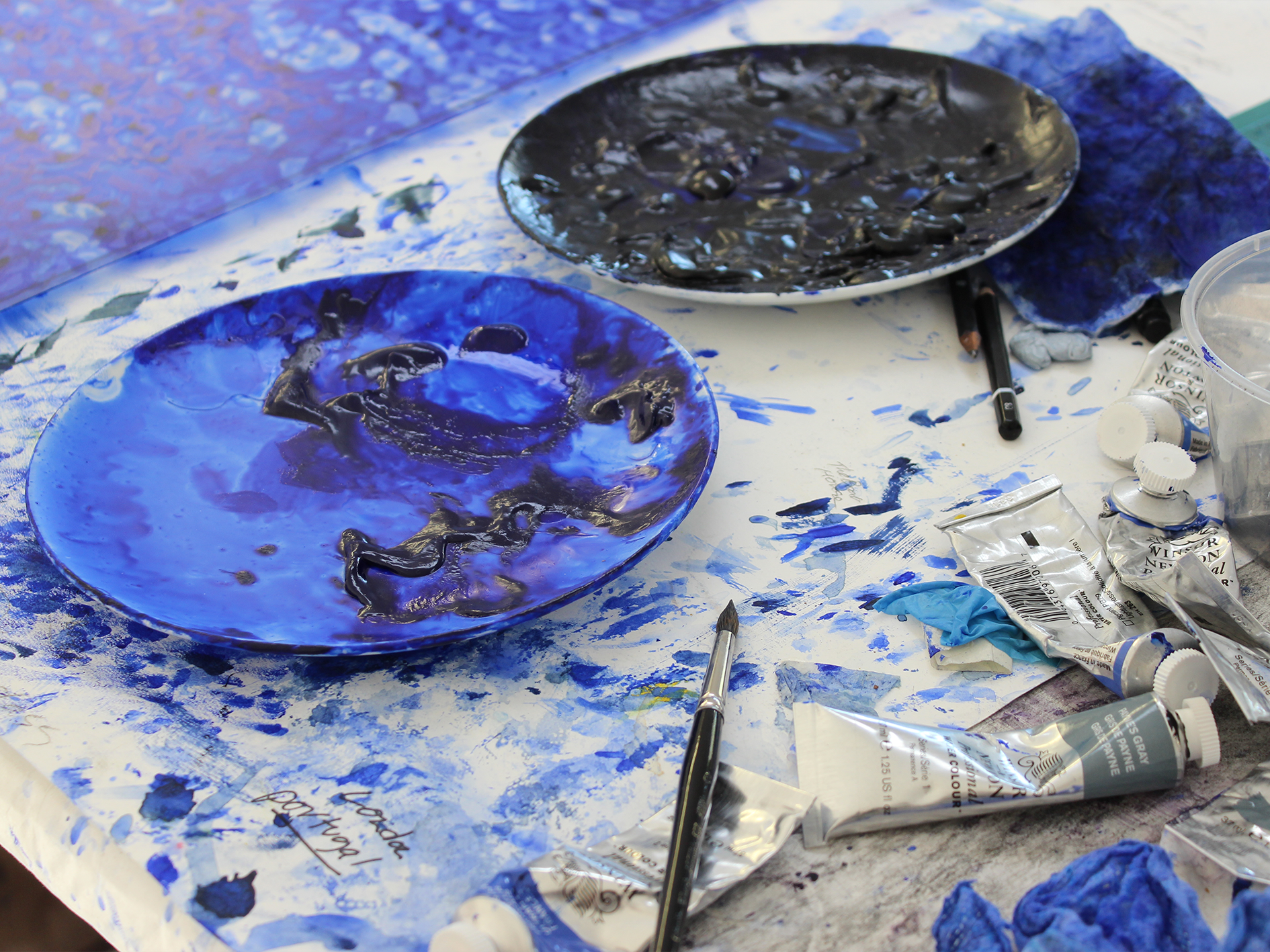 I use large-scale watercolour monotype prints to convey the immersive and restorative experience of walking in nature – the momentary shifts in light and the persistent uprush and backwash of water, in contrast with the rock formations of unfathomable age. A key step in creating my prints is wiping away watercolour from a plastic plate with a cloth around the tip of my finger. In doing this, the touch and presence of my body is embedded in the smallest details of each of these prints. Thousands of calligraphic finger-marks, or points of light, are amassed to describe complex forms and suggest vast spaces.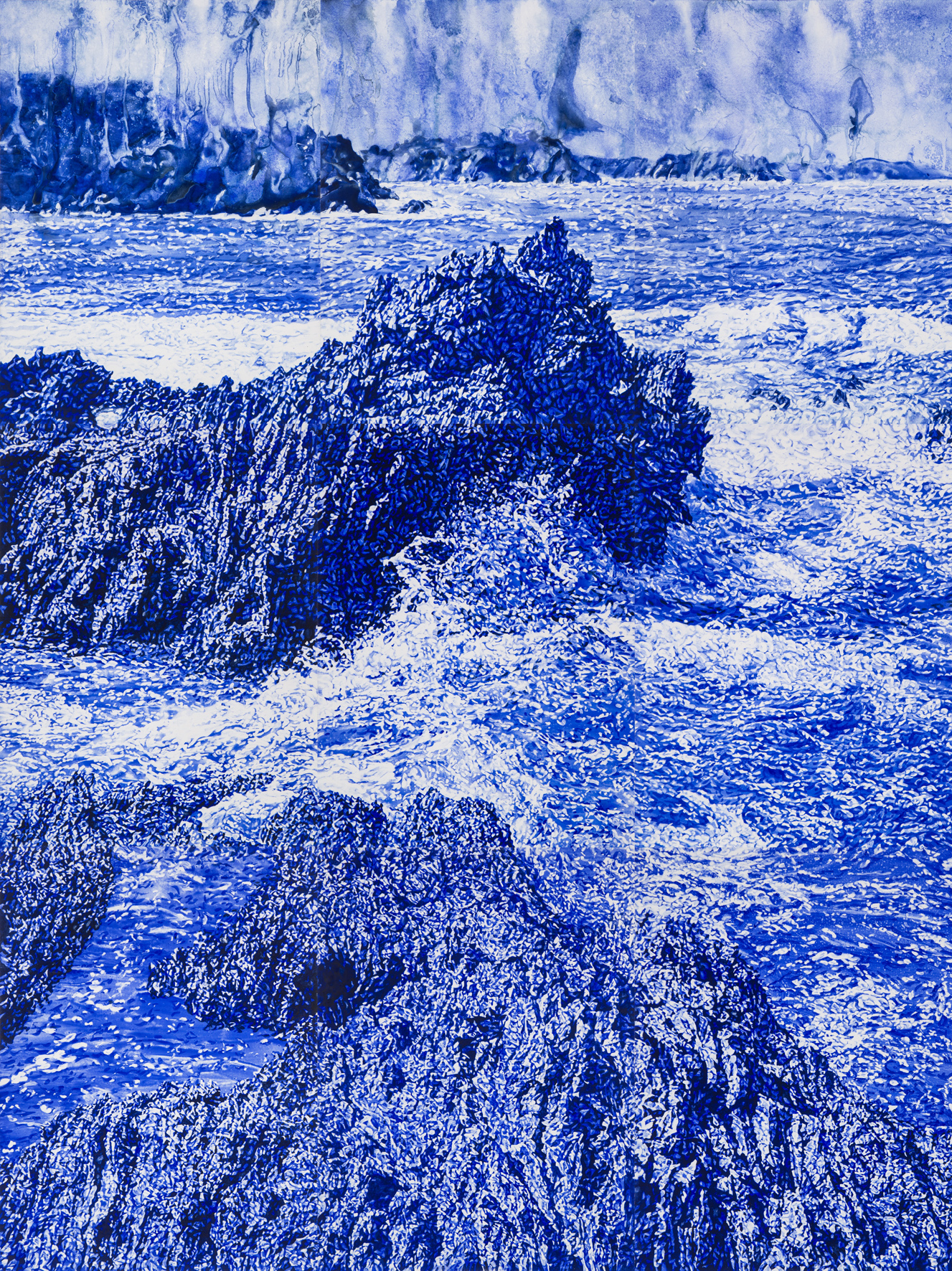 As much as this exhibition is connected to a physical place, I have revisited Guarella (Guerilla Bay) far more frequently in my memory, from the distance of my Canberra studio. In my mind, the colour blue takes my work a step beyond observation, imbuing it with a sense of memory and emotion, motivated by the words of Author Rebecca Solnit: 
"Thus place, which is always spoken of as though it only counts when you're present, possesses you in its absence, takes on another life as a sense of place, a summoning in the imagination with all the atmospheric effect and association of a powerful emotion. The places inside matter as much as the ones outside."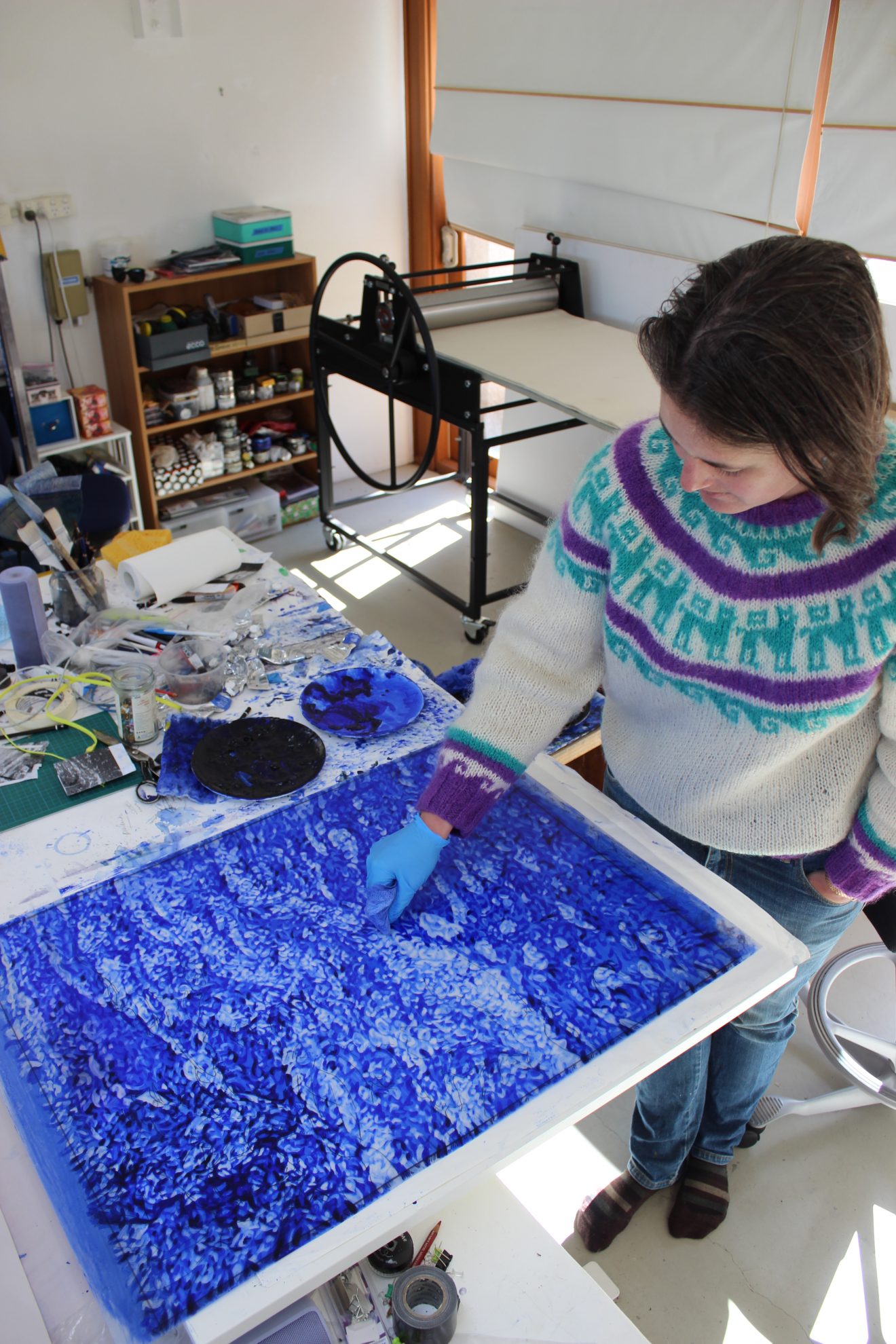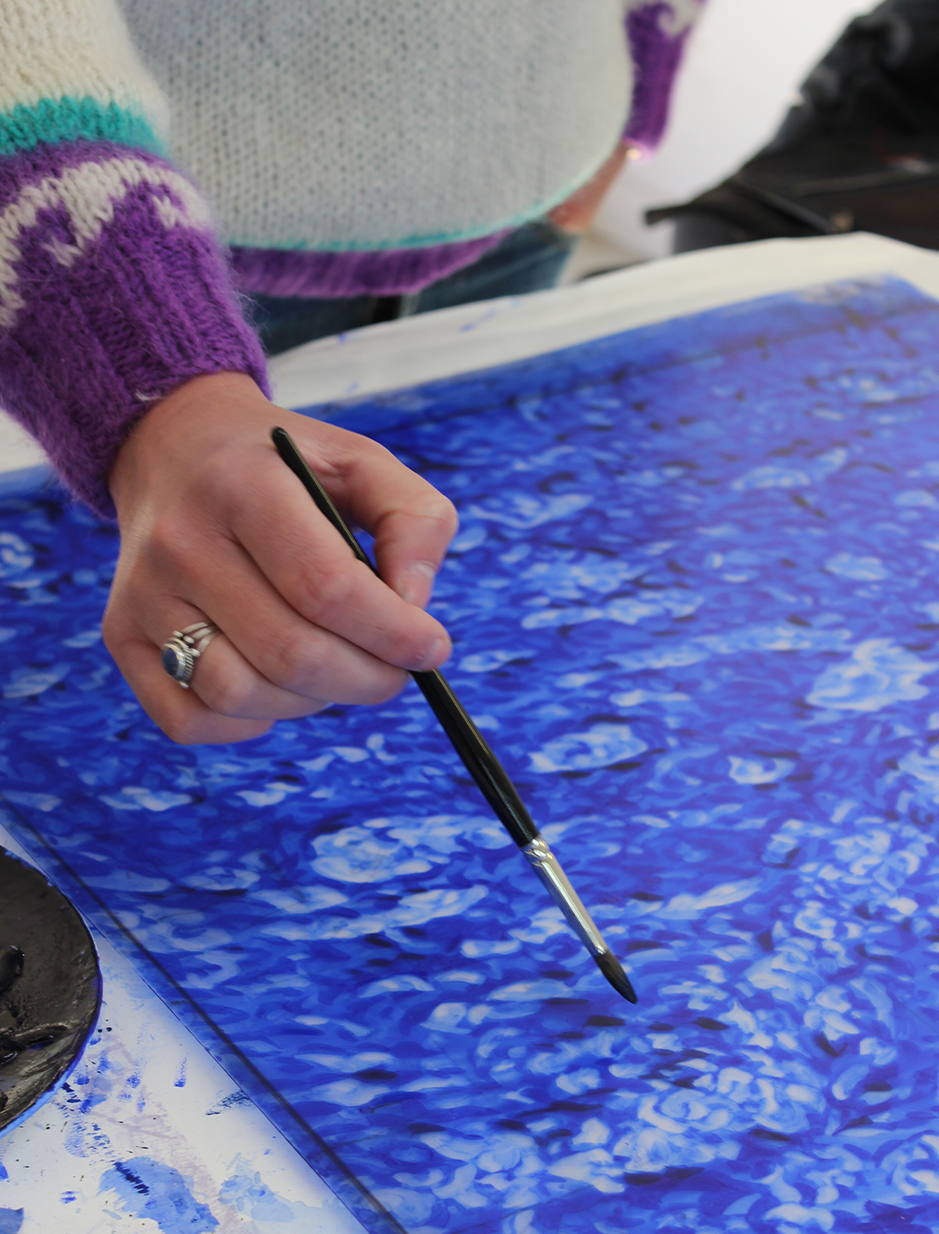 Video Courtesy of Mornington Peninsula Regional Gallery