Butler House, A Home That Ages with You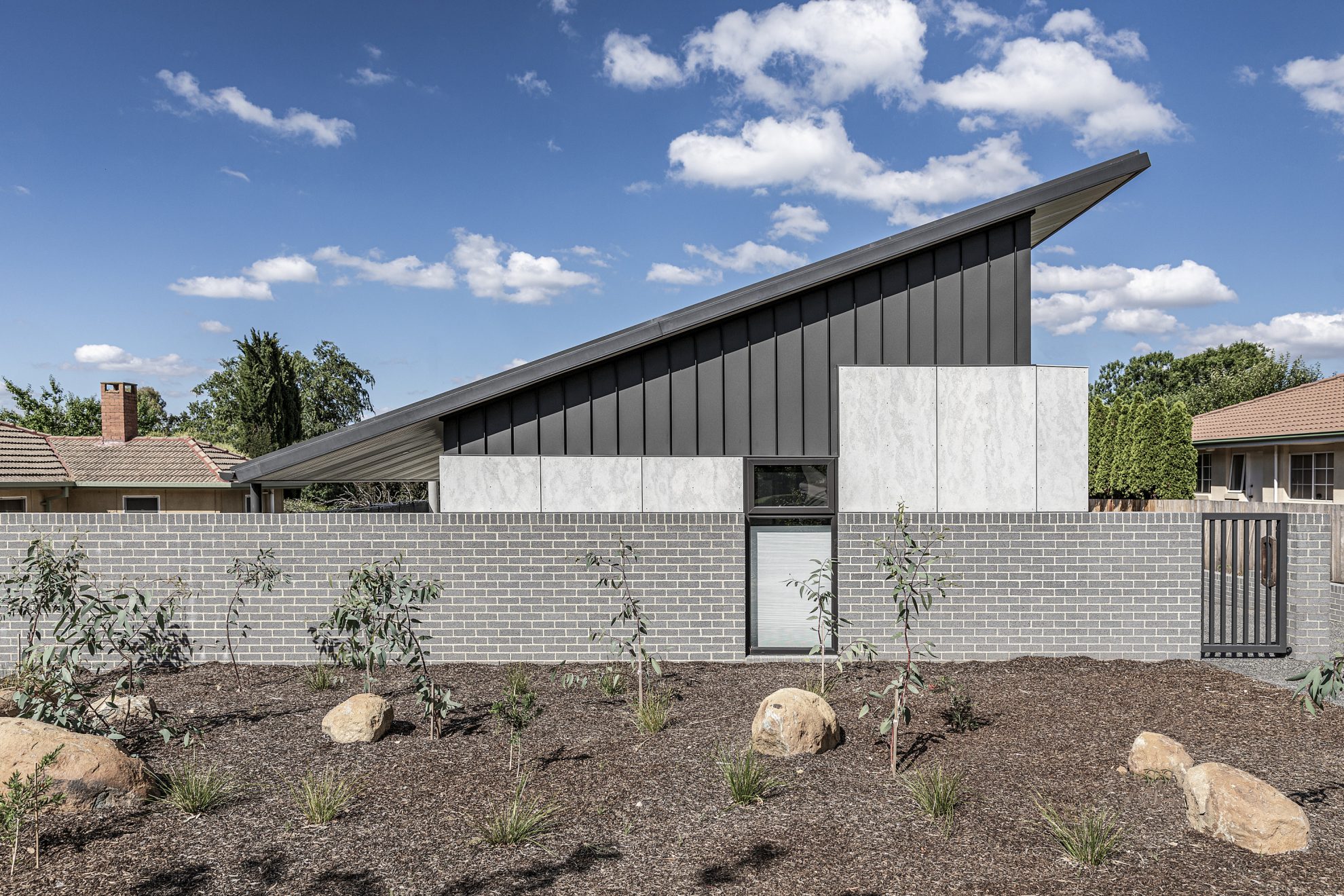 Butler House emphasises sensible use of land and a careful consideration of the future.
With both a primary and secondary dwelling on the same suburban block, this home responds to the evolving dynamics of our client's family.
The primary dwelling is the central family space, while the secondary dwelling provides room for extended family, for aging in place, and for guests as self-contained accommodation. Entry points, orientation, and landscaping has been considered to maximise privacy where desirable.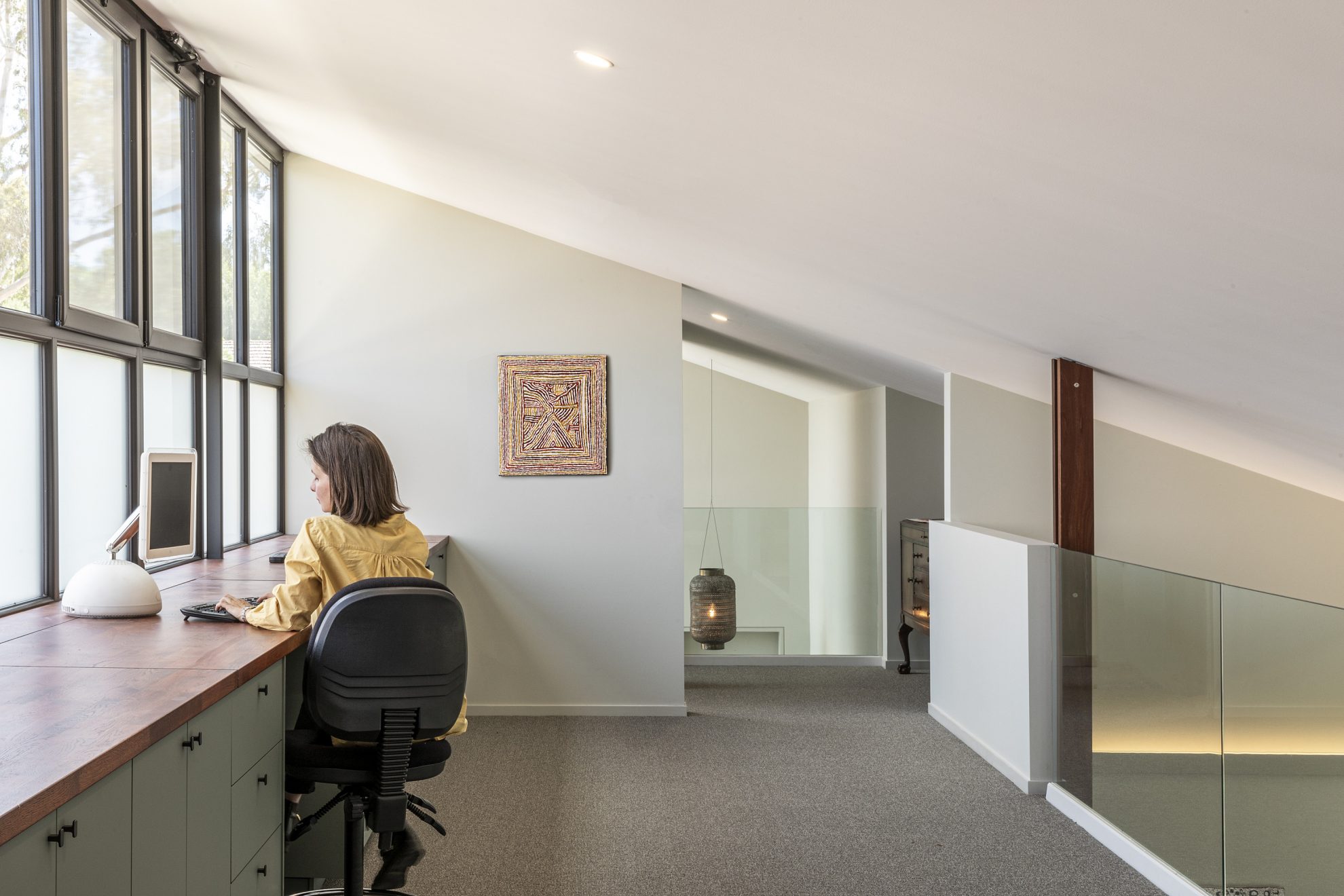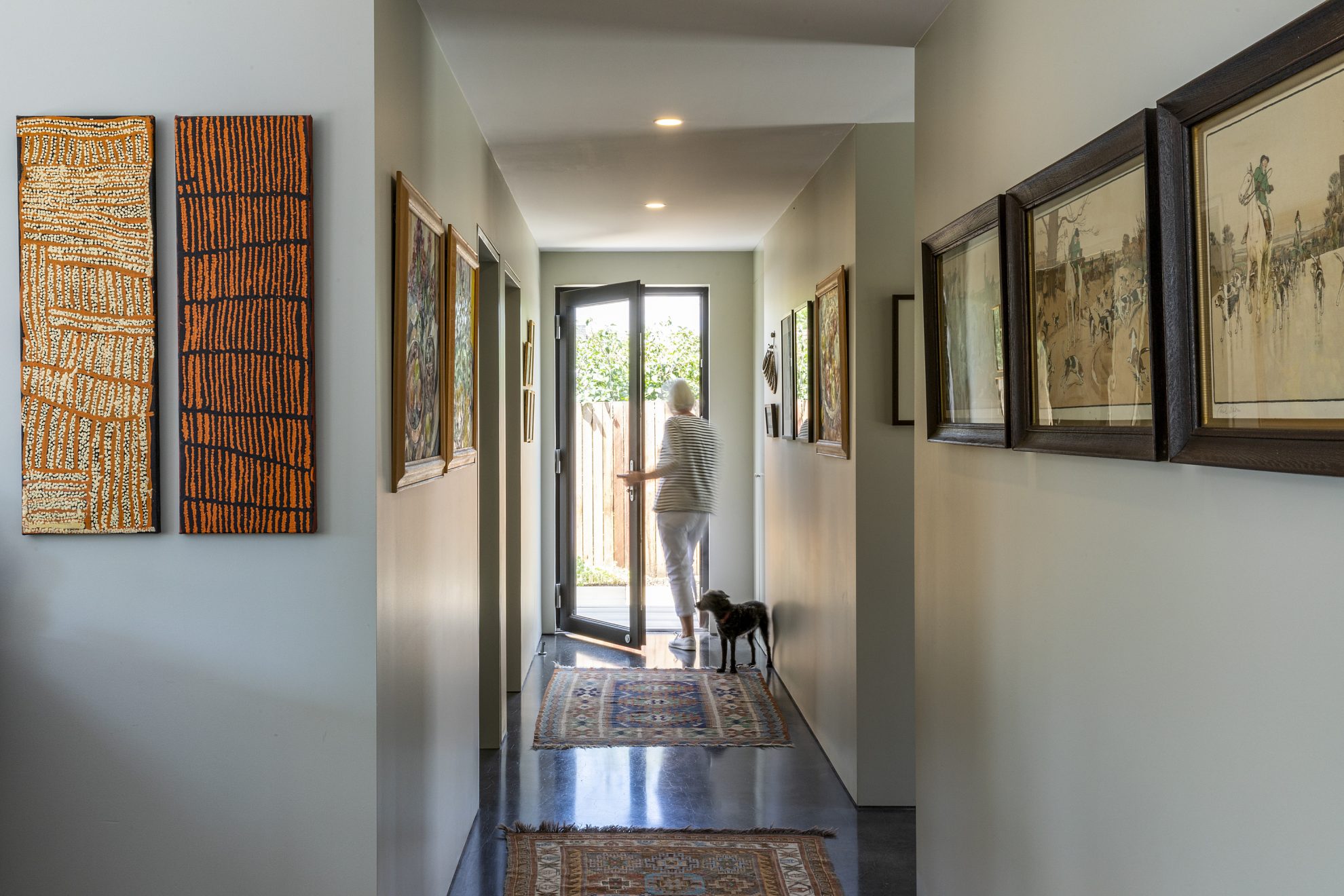 The home provides older family members the space to live independently, while still supported by a family structure on the same residential block.
As a small residential project, it was essential to the owner-builder to create a home that is economically and environmentally sustainable. Using simple materials and unassuming detailing to meet these needs, the home is bound by considered sustainable design principles. The cost was always balanced against the value of sensitive design principles amenity, and the surrounding environment.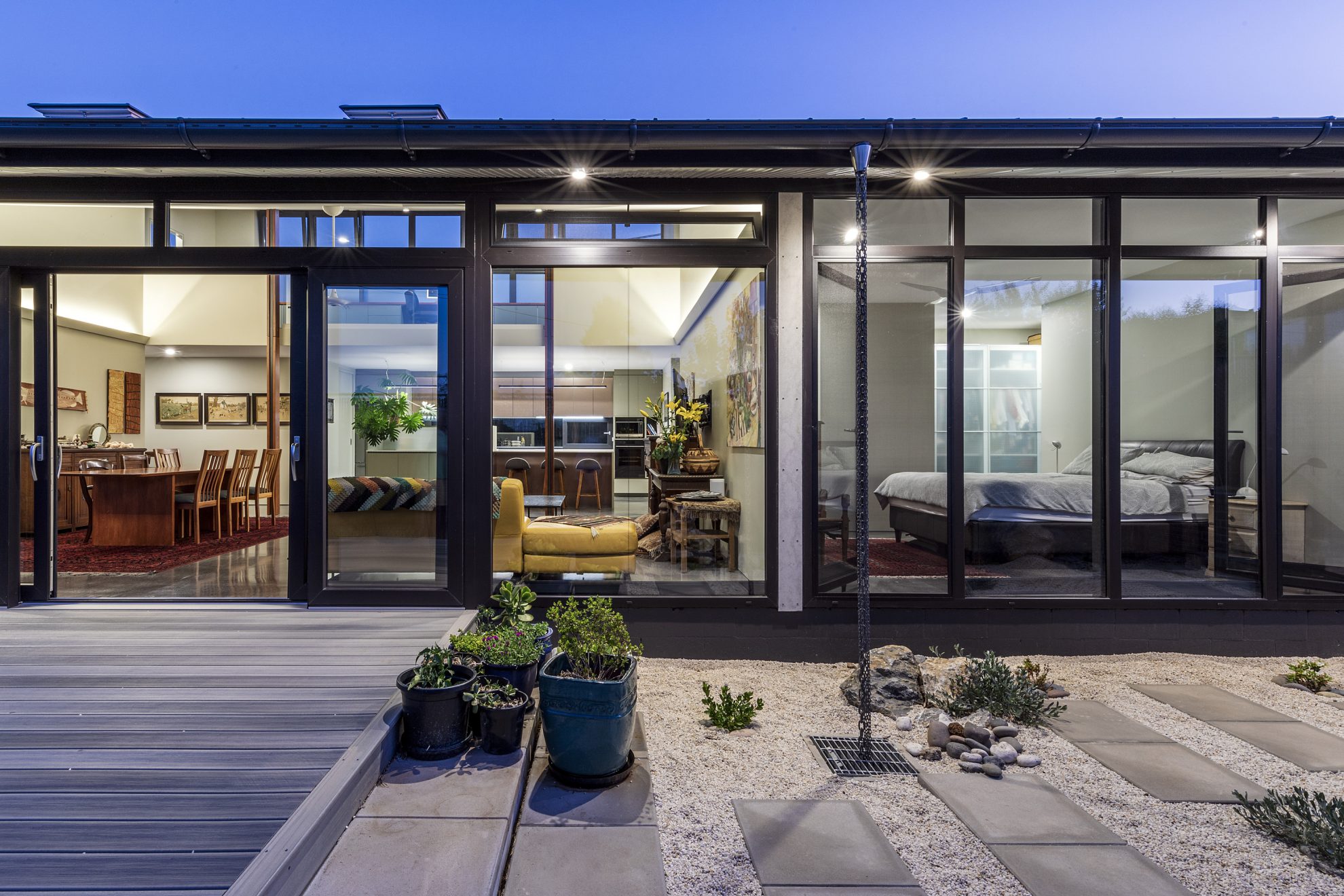 Passive sustainability characteristics of the Butler House include excellent orientation, and ample natural light and cross ventilation from north and south facing windows. Solar panels and insulated underfloor heating increase the sustainable characteristics of the dwellings.
The outcome of Butler House is high levels of flexibility that allow the opportunity for different types of living situations to flourish. The ability for the site to grow with its residents as their needs change is a major success of the design.
Photographer: Ben Wrigley Photographer