Found Metaphors: Sophia Childs at the COX Gallery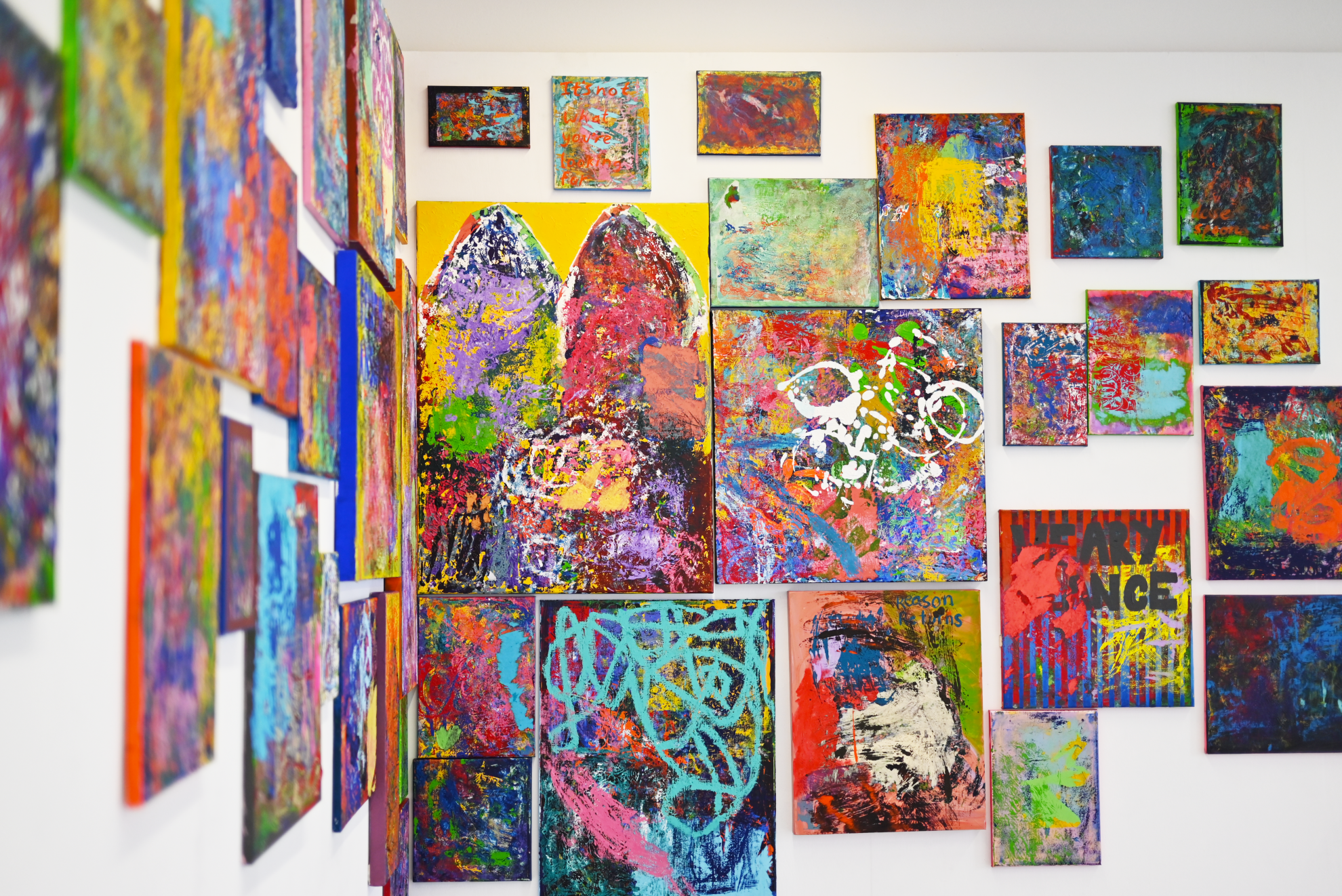 It is a terrifying thing to listen to a desire to make, especially when you do not know if the outcome will be liked, or if it will resonate with viewers
Sophia's paintings are multilayered, textured, and non-compositional. Unlike the work of many artists, these paintings do not reside in a state of completion, but are in flux.
"Painting serves as a metaphor for understanding myself – I am in flux. Individual elements, collectively, make up my worldview and the smallest additional element has the potential to shift this. The warm glow of light on an autumn tree can draw me out of my internal obsessions, bringing my attention externally; shifting my focus and bringing reverie to a moment, that seconds before, lacked it."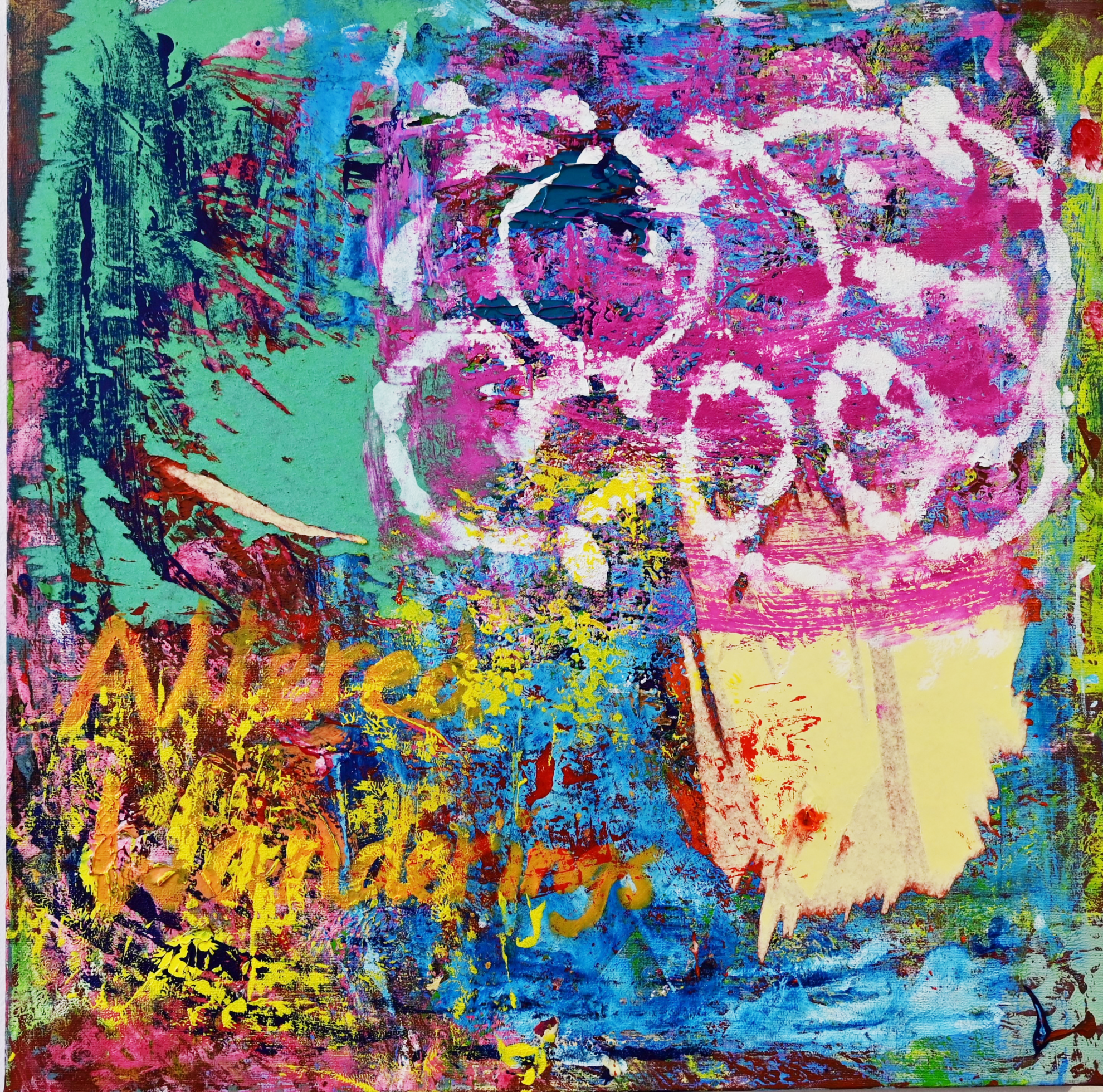 Colour and texture collide in Sophia's multi-layered reality paintings. Although she doesn't paint identifiable subjects, the colours and textures are drawn from daily life – from the creases of bedsheets to the textures of granite. By bringing these elements together into a picture plane, Sophia disrupts our ability to filter and categorise, bringing our attention to the messy, information-soaked reality of navigating life.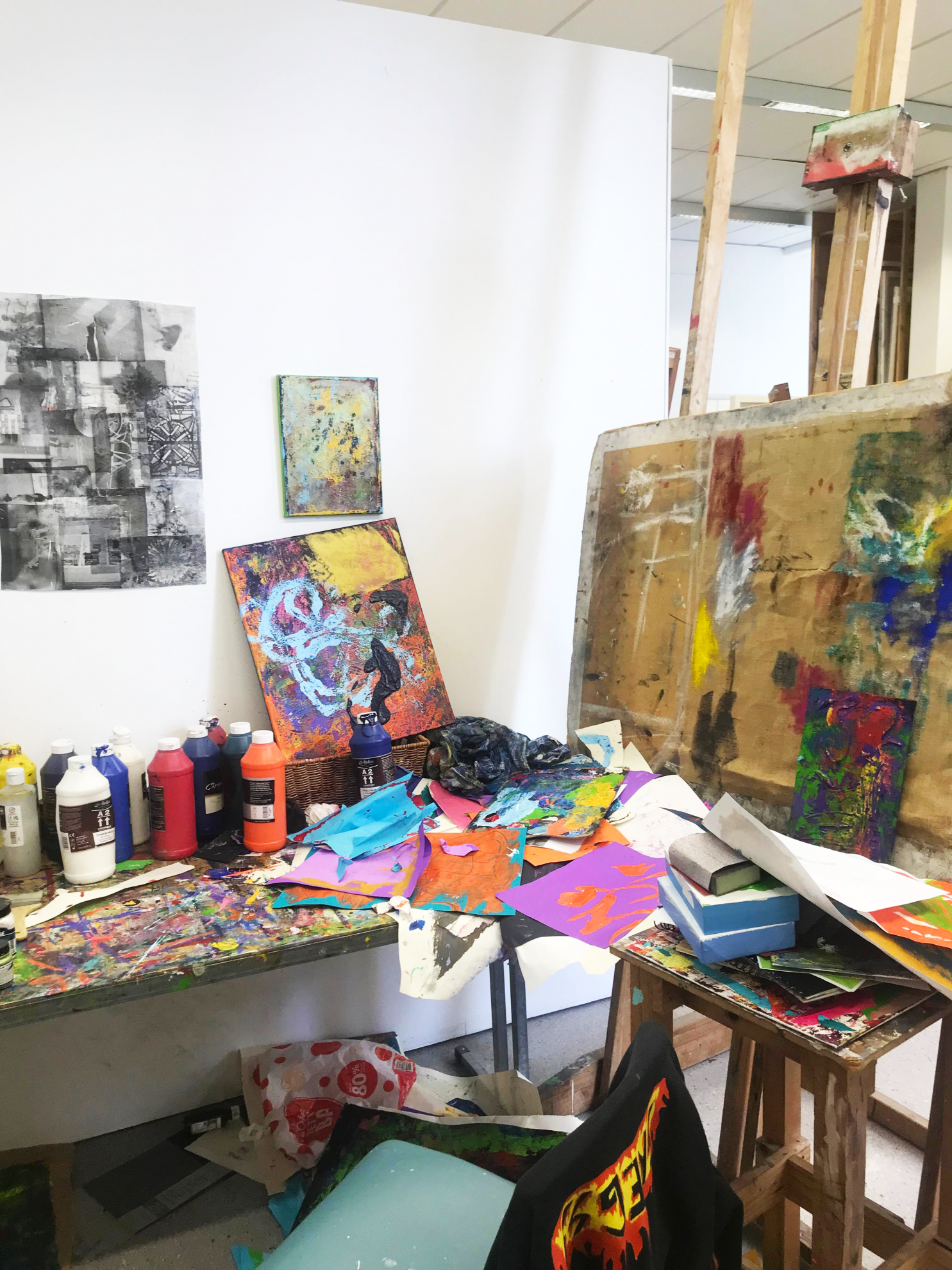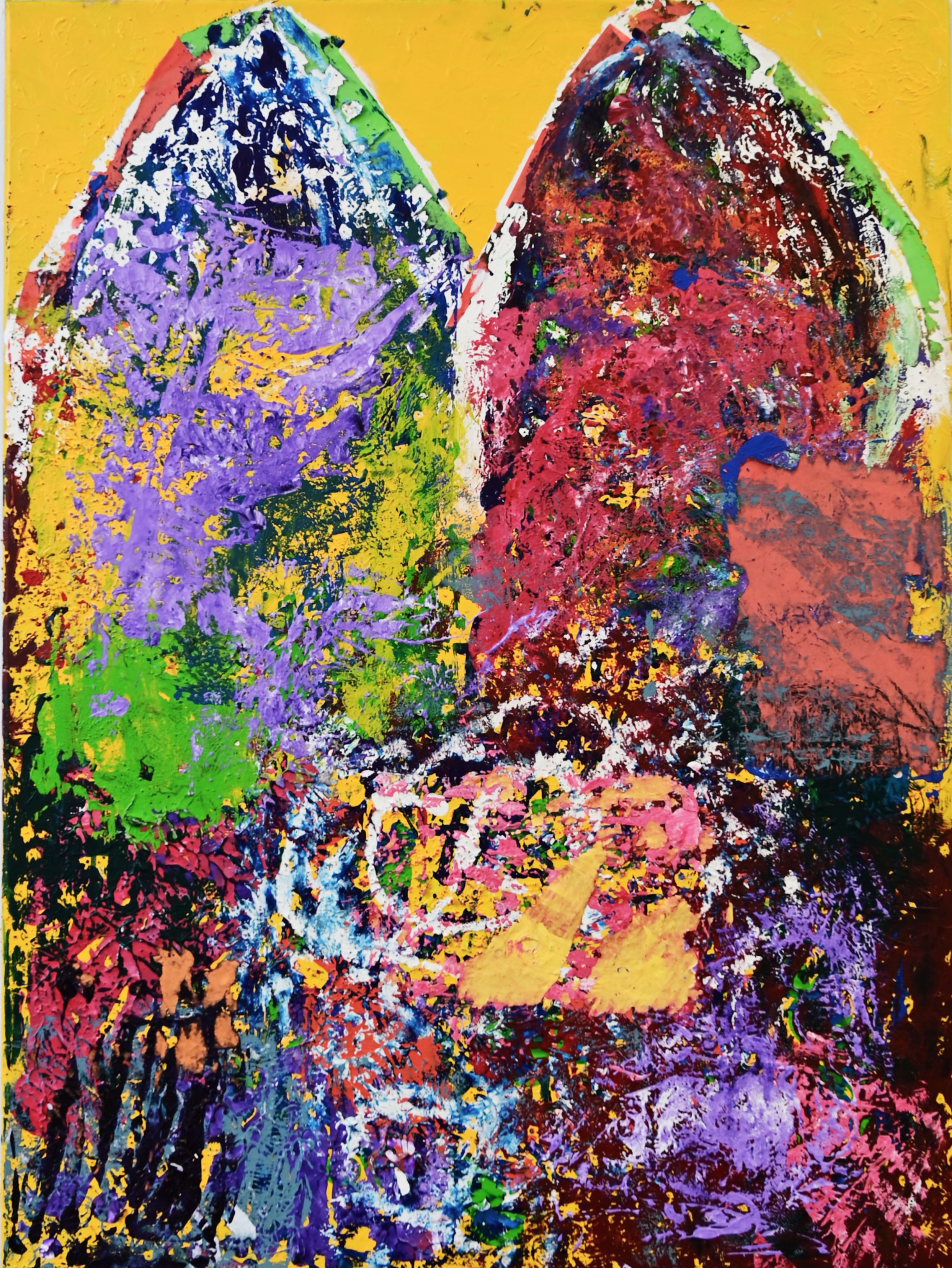 "As my final body of work in my undergraduate degree, I felt pressure to make something profound, final, professional. I was striving towards some unknown goal of what it meant and looked like to be a painter. During this period, I rediscovered old visual diary works of layered surfaces, non-compositional paintings and ripped paper and I found myself drawn to investigate this type of painting; even though it did not feel profound or professional. It is a terrifying thing to listen to a desire to make, especially when you do not know if the outcome will be liked, or if it will resonate with viewers."
The display of these works, crawling over the surface of the wall at irregular heights offers an opportunity to find connections and serve as a metaphor for how many, small elements make up a whole. Sophia graduated with a Bachelor of Visual Arts and a Bachelor of Art History and Curatorship in 2022 from the ANU School of Art and Design. She was awarded the EASS COX Prize for this, her graduating work.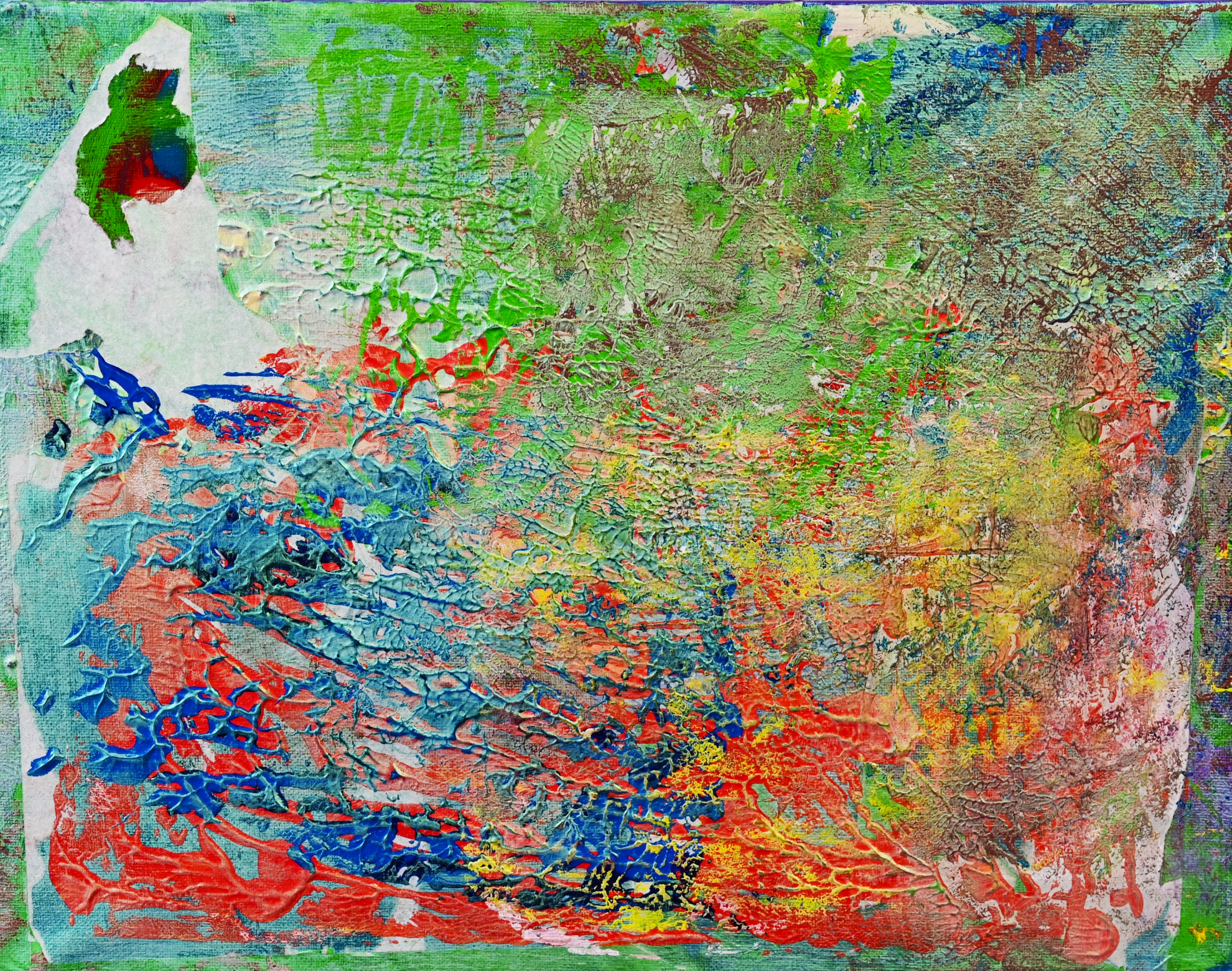 Sophia Childs
Found Metaphors
27 Feb – 31 Mar 2023
COX Gallery (1/19 Eastlake Pde, Kingston ACT)
Mon-Fri, 9am-5pm