It All Starts With a Sketch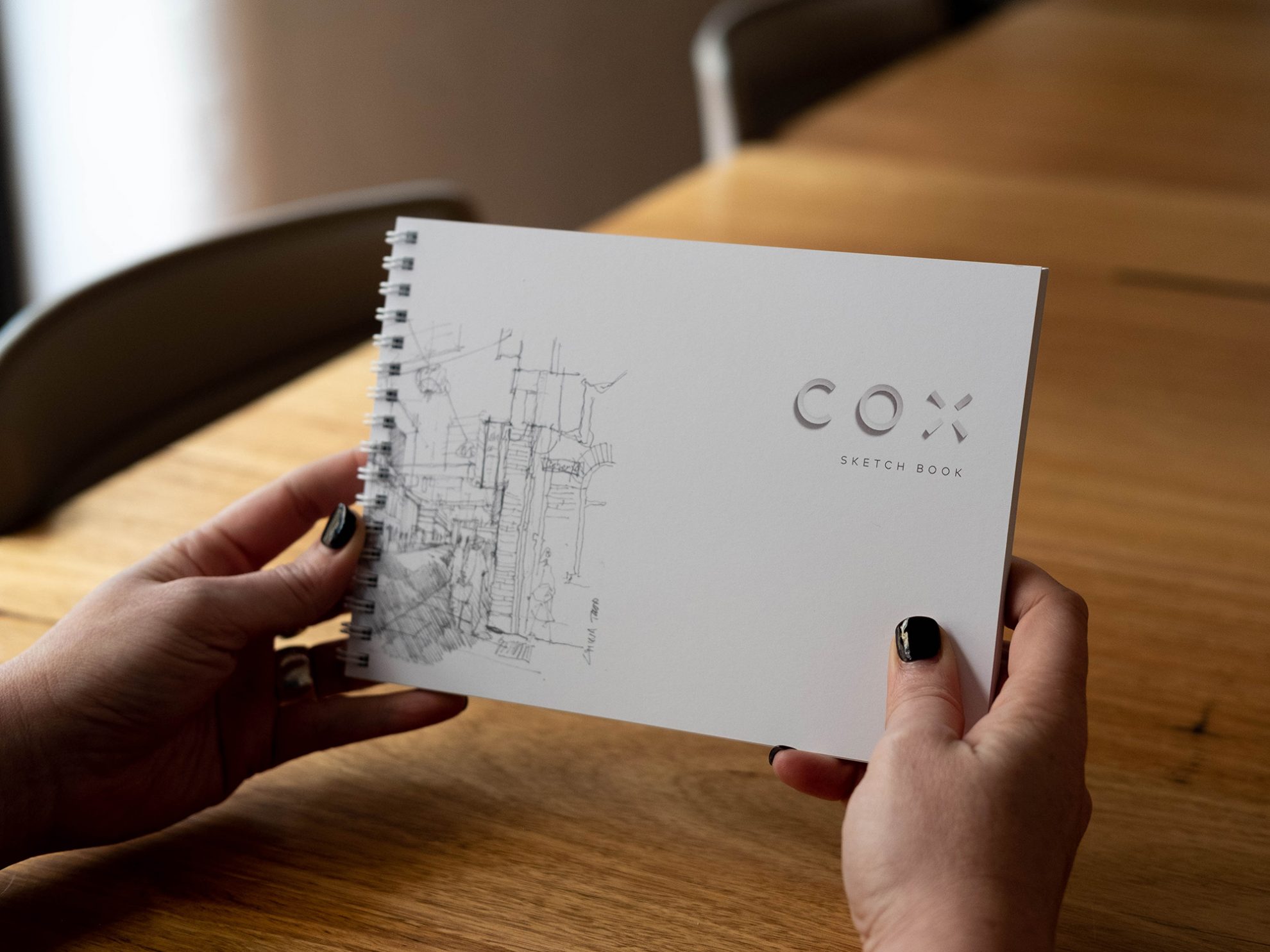 Drawing is a designers first and primary tool for representing ideas, and a key skill that we develop throughout our careers. Architects design by drawing, and almost every project starts with a sketch. Drawing requires constant practice over time, honing how we represent what we see, sometimes when it what we see only exists in our imagination.
The great thing about sketching is that it requires time to pause, observe, look and really see. The act of transferring an idea, place or an experience from eye to mind to hand, allows us to really understand the built and natural environments and make sense of the world around us.
Considered observation of spaces and objects is the first step in the drawing process. Purposeful and shared observation and repetition are also important. Drawing is both a skill that can be taught and improved, as well as a journey of individual discovery.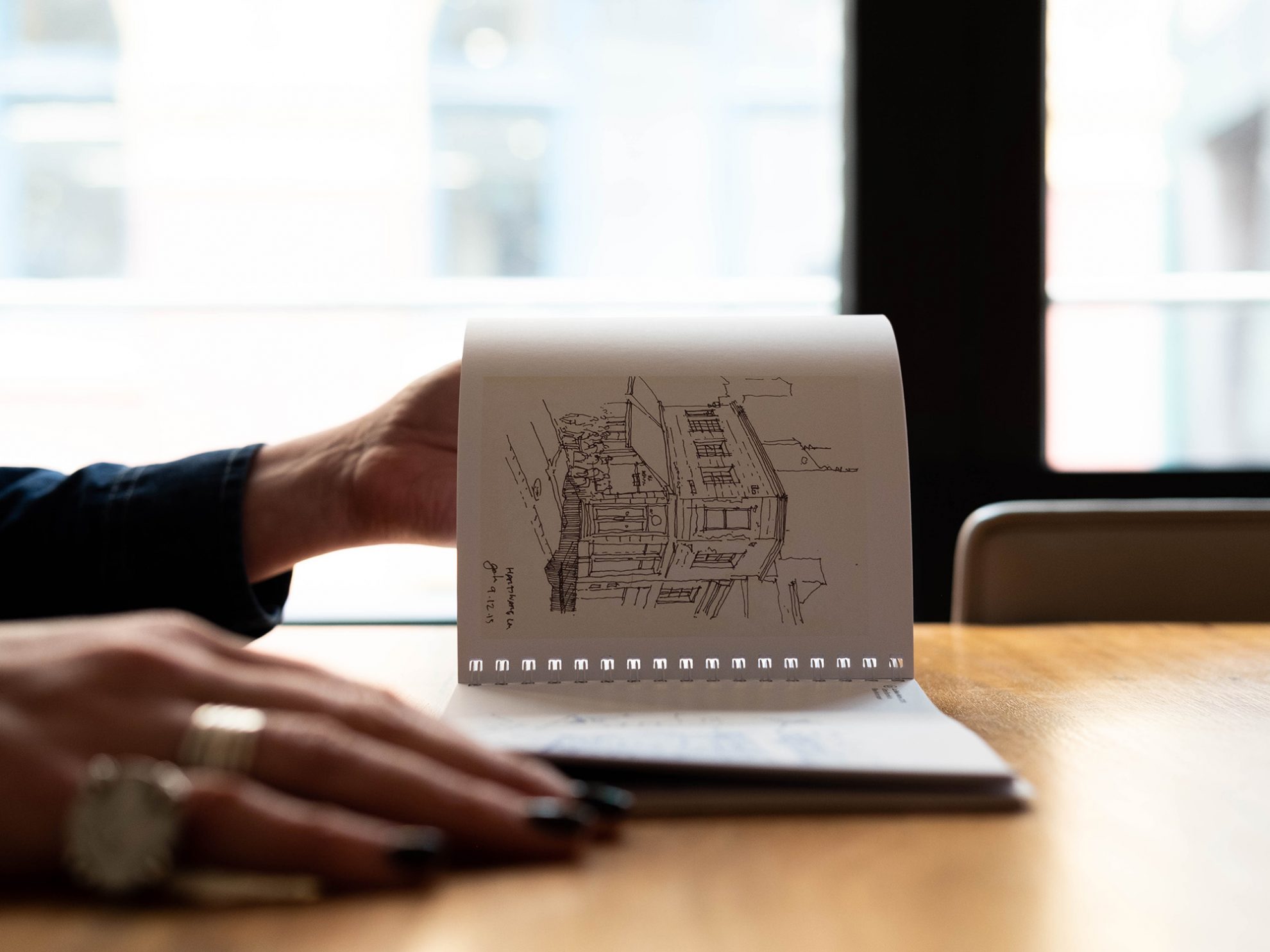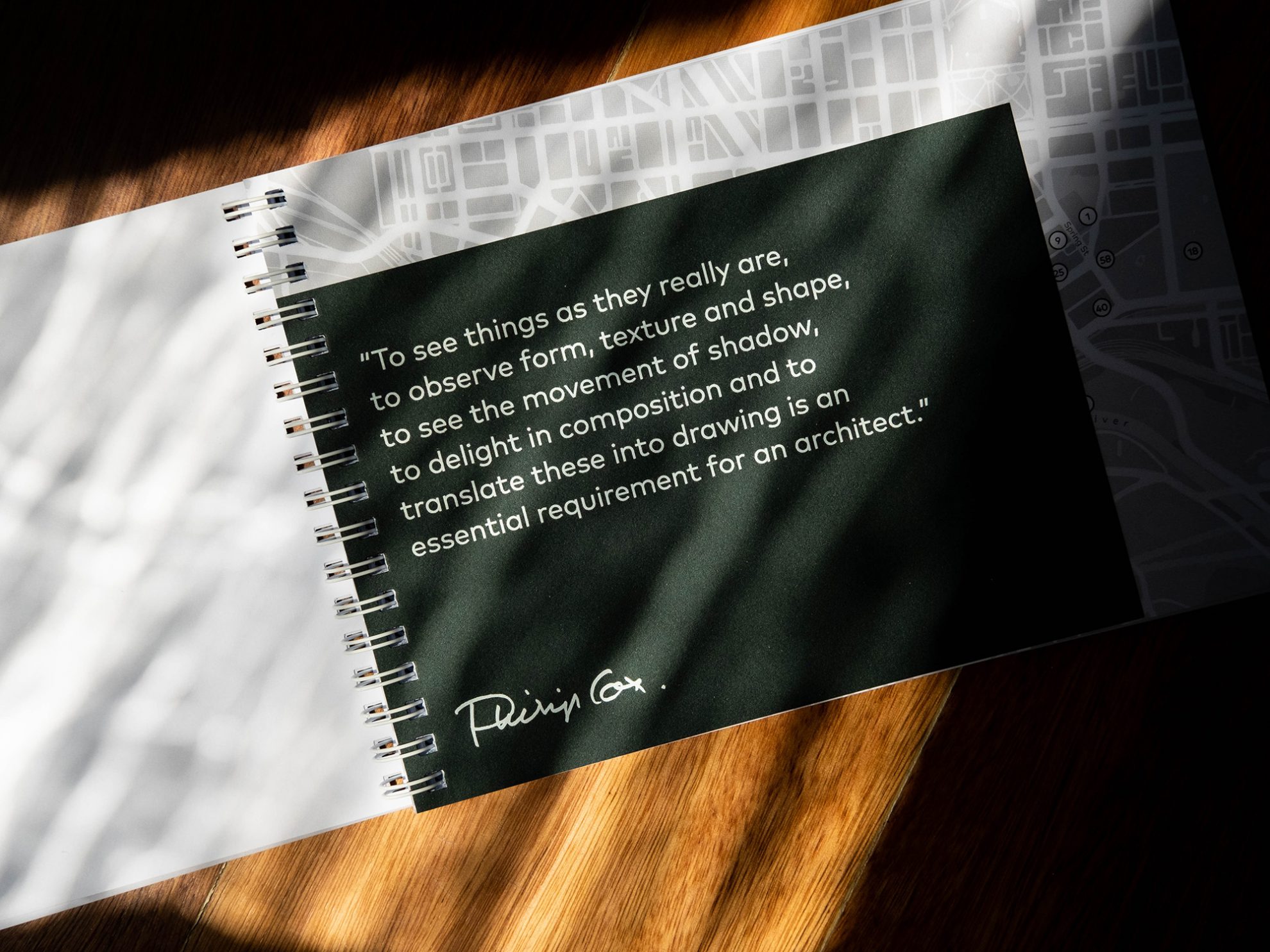 Although the thought of an architect braving the elements, using pen and paper to sketch might seem unusual, the attractions are many and include the freedom of committing lines to a blank page (one not controlled by an X,Y and Z axis), of learning about a building by drawing its fenestrations, how it 'turns a corner' or how it 'meets' the street, not to mention the opportunity to discover where the best coffees in town are hiding.
At COX we use every tool available to design outstanding architecture. We have an in-house technology group working at the cutting edge of new design applications, we enthusiastically utilise Virtual Reality software and hardware to inform our designs and inspire our clients and run our 3D printers ragged… but there is still something visceral about putting pencil to paper that appeals to architects and honours the foundational art and craft of our profession.
Philip Cox AO, COX Founding Partner
To see things as they really are, to observe form, texture and shape, to see the movement of shadow, to delight in composition and to translate these into drawing is an essential requirement for an architect.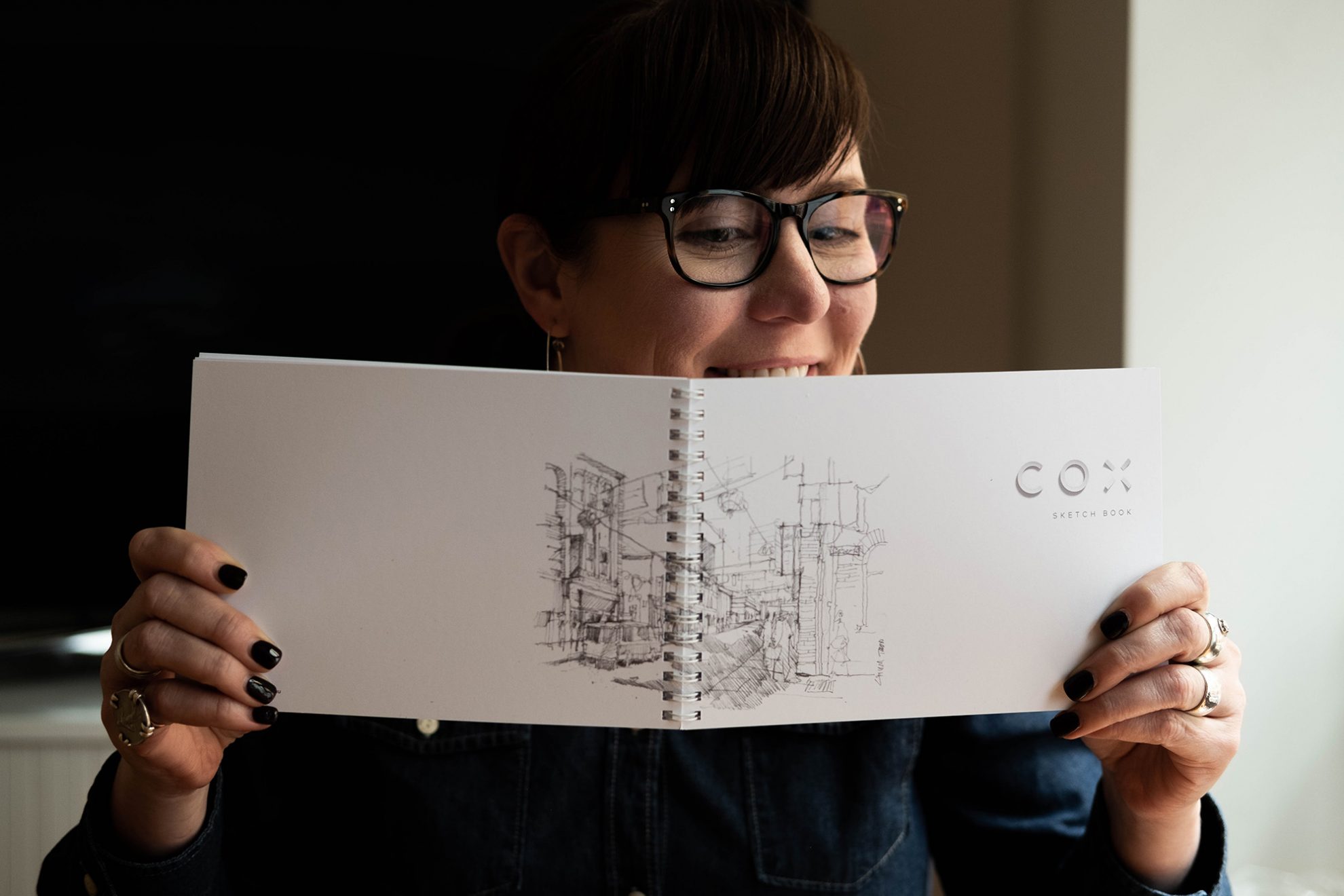 Since 2015, an intrepid troupe of artists from the COX Melbourne studio have been exploring the city's bustling plazas, quiet nooks and much-loved laneways, recording their impressions on paper.
The COX sketch group, started by Julio Brenes and Gate Boonklurb, still meets weekly, rain hail or shine. As the fantastic folio of sketches produced can attest, the group has successfully encouraged many of our team to hone their already formidable skills or pick up a pencil and draw for the first time, promoting a greater understanding of our city and its architecture, and most importantly, bringing people together to enjoy time with their colleagues.
This festive season we produced a beautiful bound volume of sketches from the past few years to commemorate this important element of our practice. A selection of images can be viewed below.