On Becoming: Jessika Spencer at the COX Gallery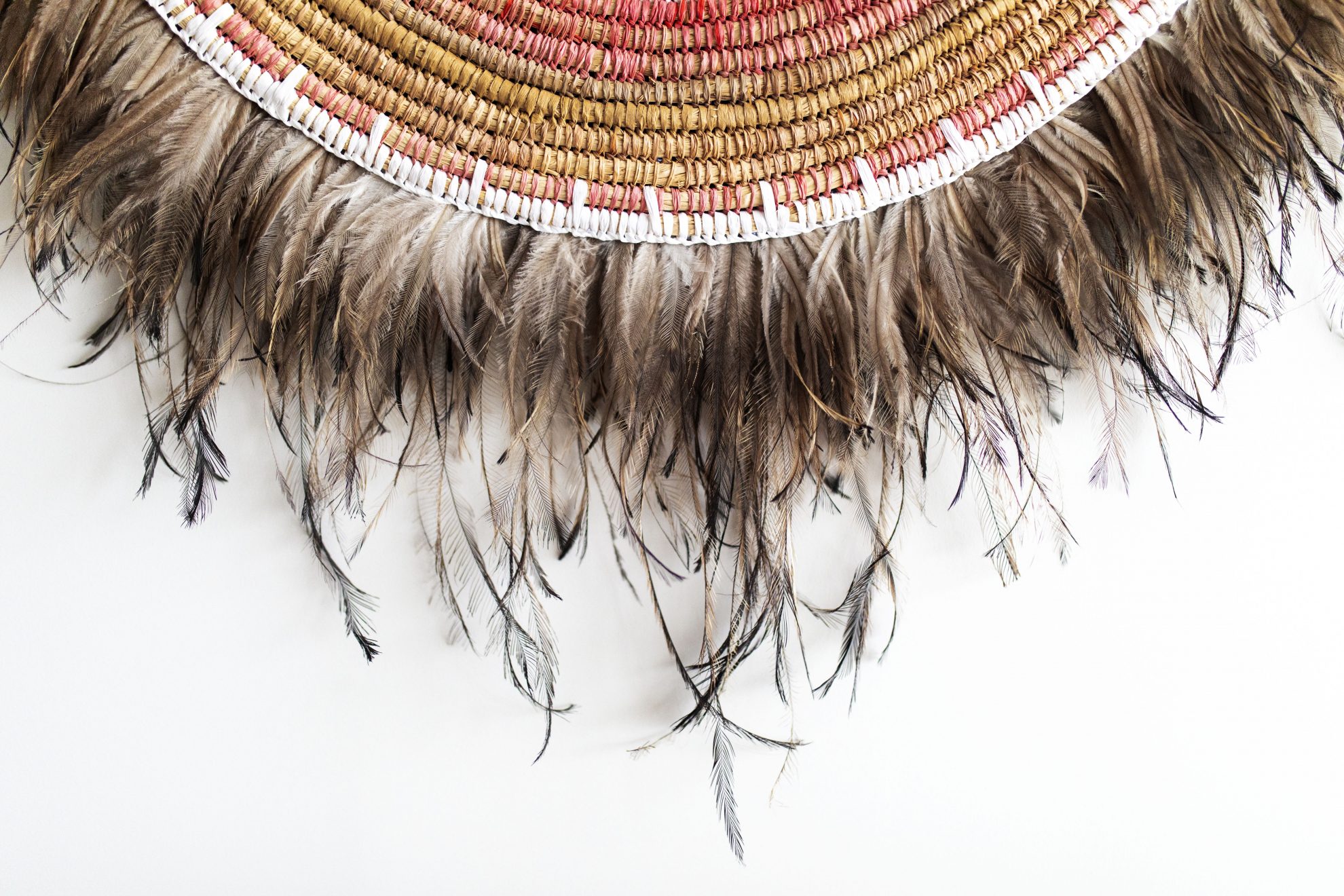 "This exhibition is about growth, evolution, shedding and transforming.
Each piece has been made during a heavy transitional period in my life that caused severe upheaval. The weaving and creating of each piece of fibre art was my anchor, keeping me grounded and safe."
I wove these pieces as an act of healing, calling on the strength of the First Nations women in my life who had gone through adversity. I wove, and poured my heartache out into these pieces.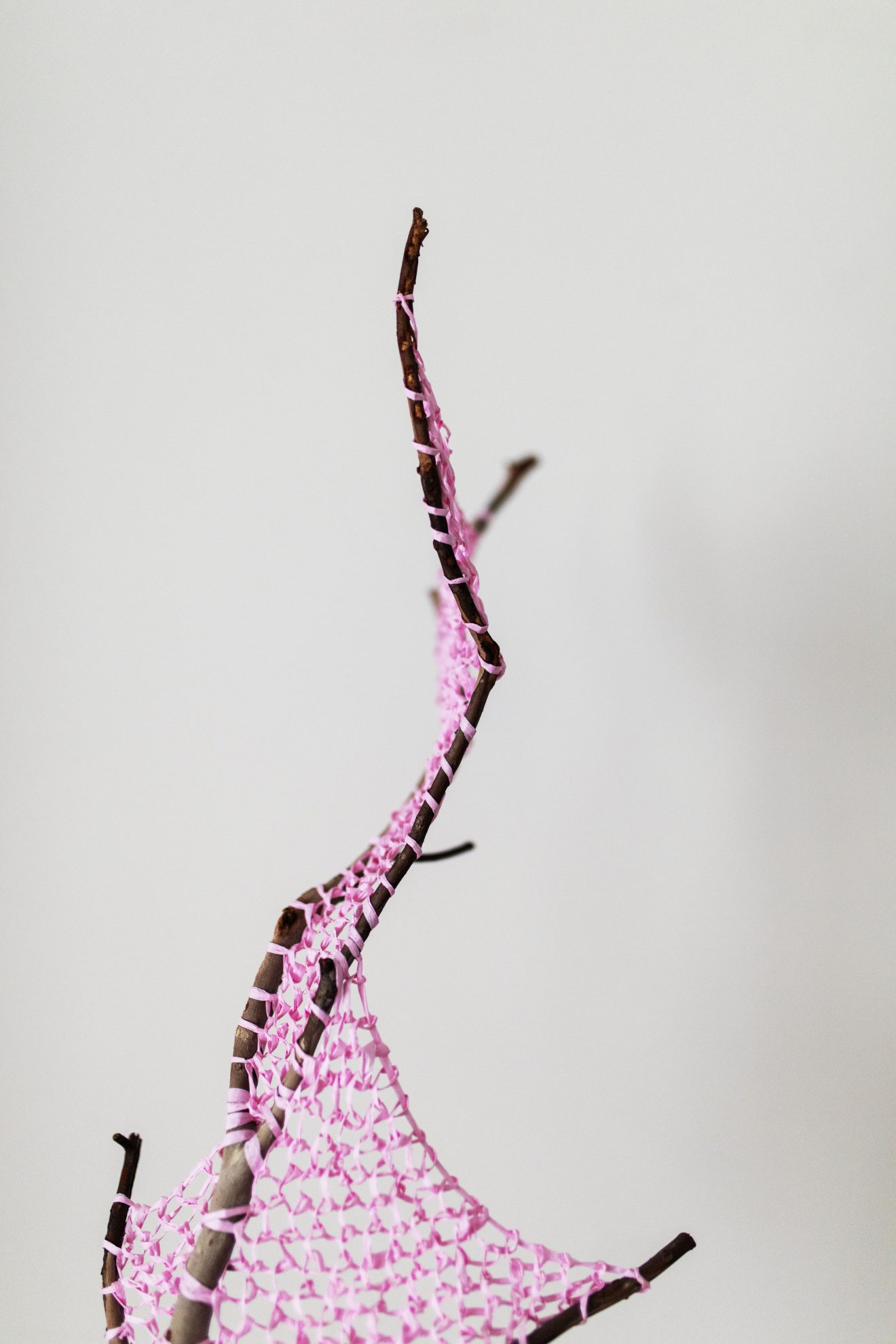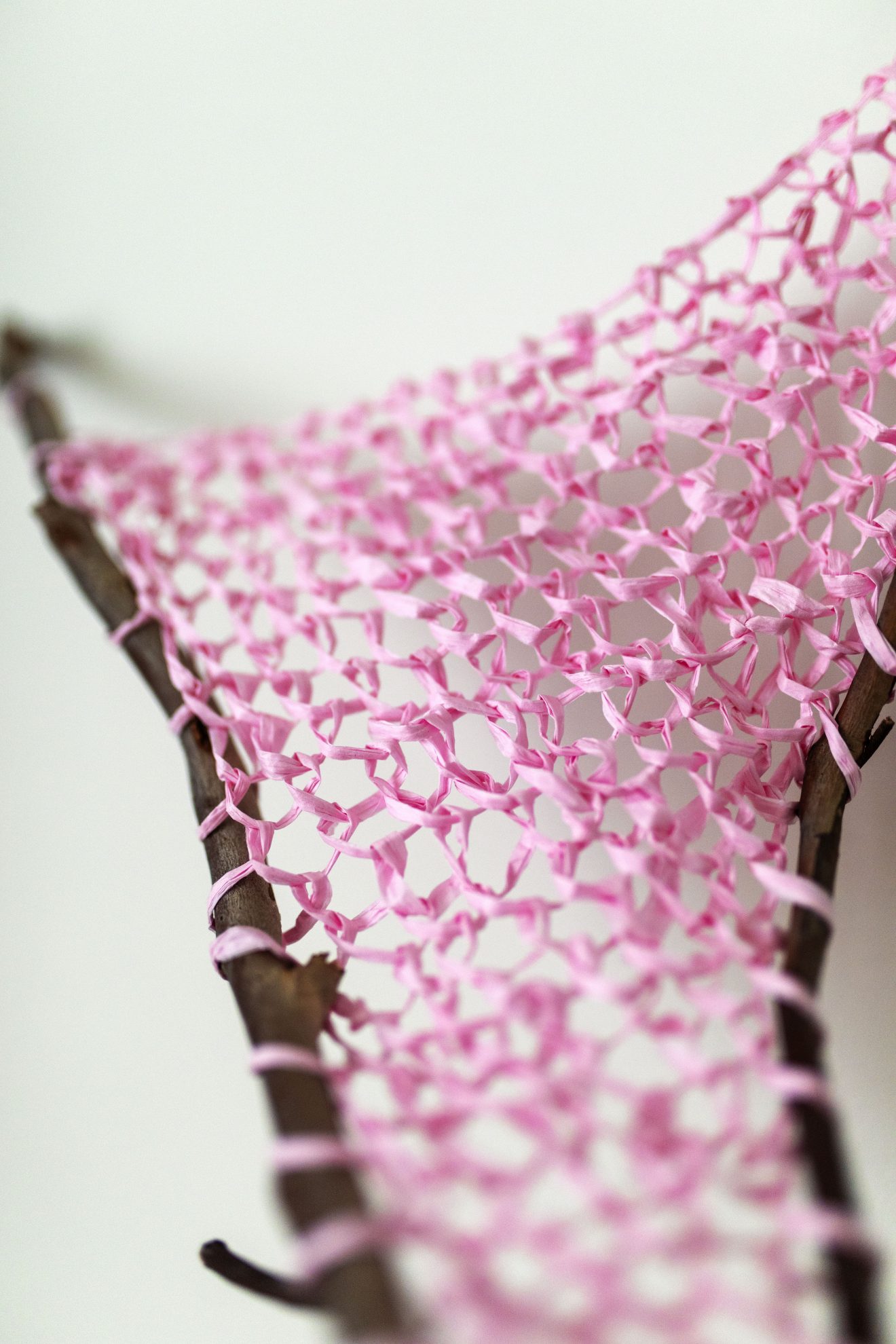 "Some were created here on Ngunnawal, Ngambri Country, while others were made on my ancestral homelands of Wiradjuri Country deep in the Riverina.
Utilising natural resources including plant fibres, fallen branches and emu feathers hand gathered on country – I made sure to create sustainable pieces.
I've combined traditional materials in with contemporary ones, binding them together with weaving techniques that have been passed onto me."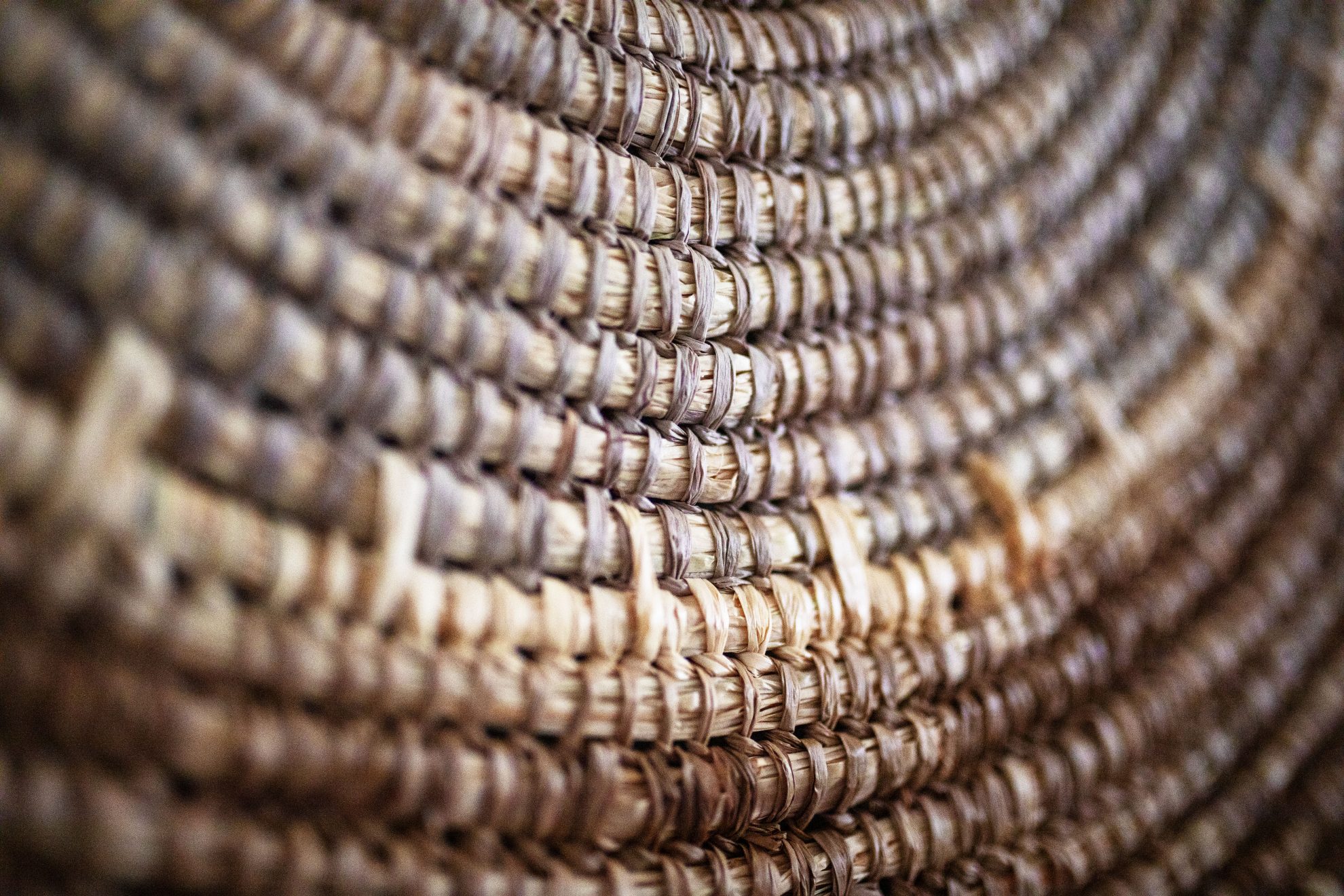 "Traditionally Wiradjuri mob are known for our earth-coloured palette of browns, reds and greens. I've chosen to include different hues of pinks in certain works, symbolising, reflecting and honouring Narrungdera's rarer sunsets.
On most afternoons, regardless of seasons, there is a bright fire sunset that covers my small home country town. On rare occasions, those usual bright reds, oranges and yellows are soft tones of pink. I've always aligned with those colours.
These pieces are an extension of myself: the softness, the strength and the resilience."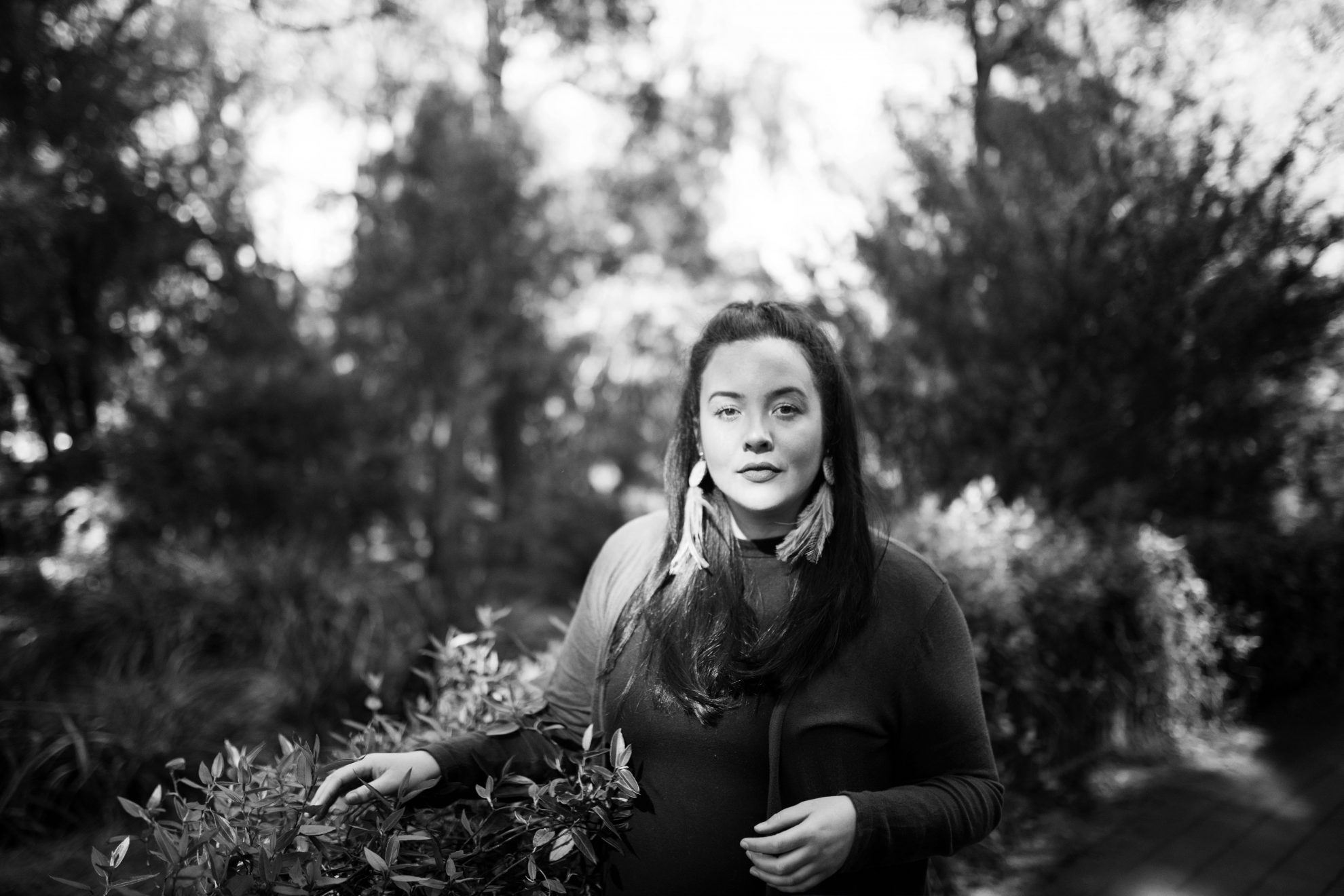 Jessika Spencer is a Wiradjuri woman from the Sandhills of Narrungdera, New South Wales. For over the past decade she has resided on beautiful Ngunnawal country, where she currently creates her art. Being an Aboriginal woman, culture and art go hand in hand. They are intertwined and are an ongoing source of inspiration for her. Through her varied art forms, Jessika explores her cultural identity. She does this via photography, poetry, writing, activism and both contemporary.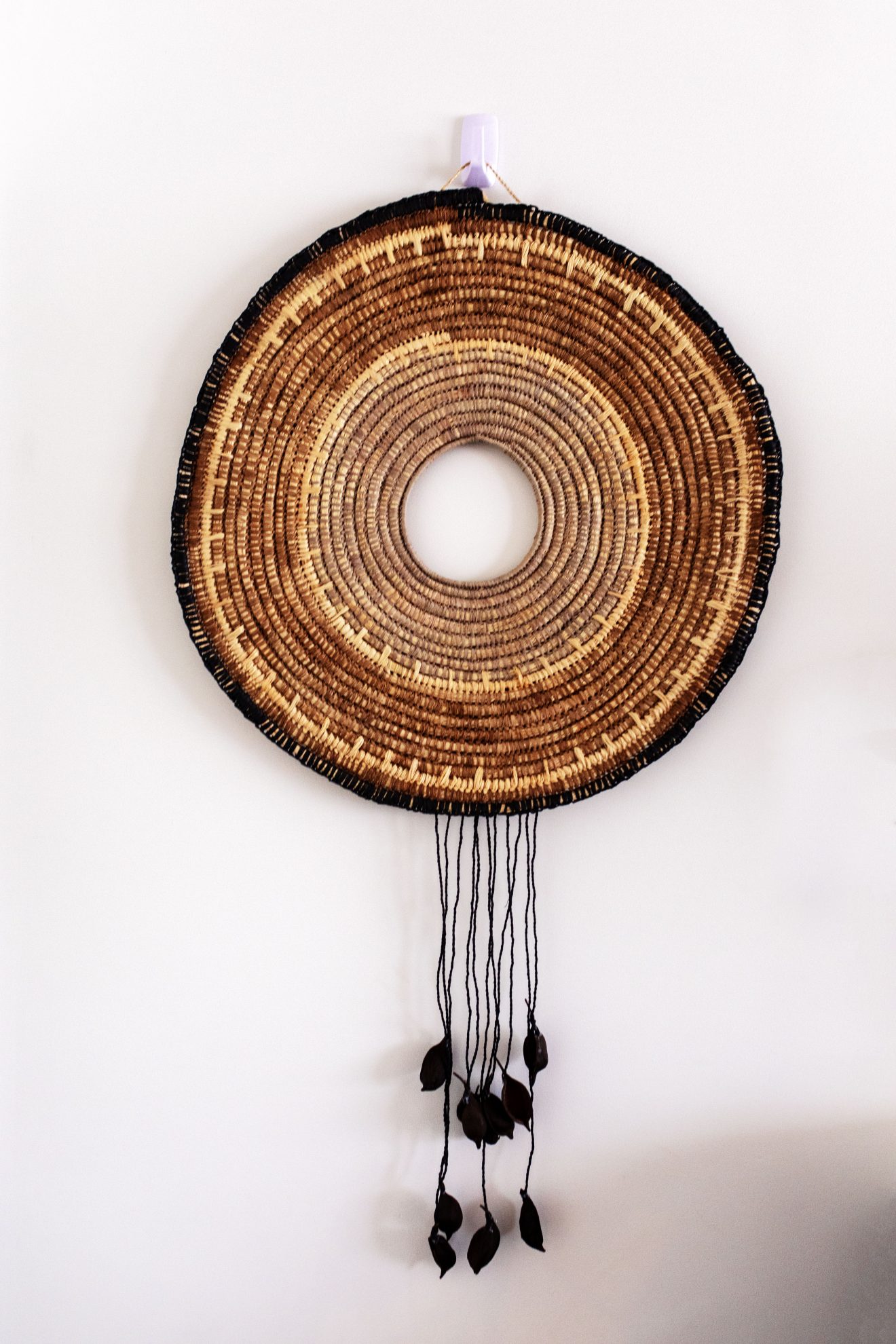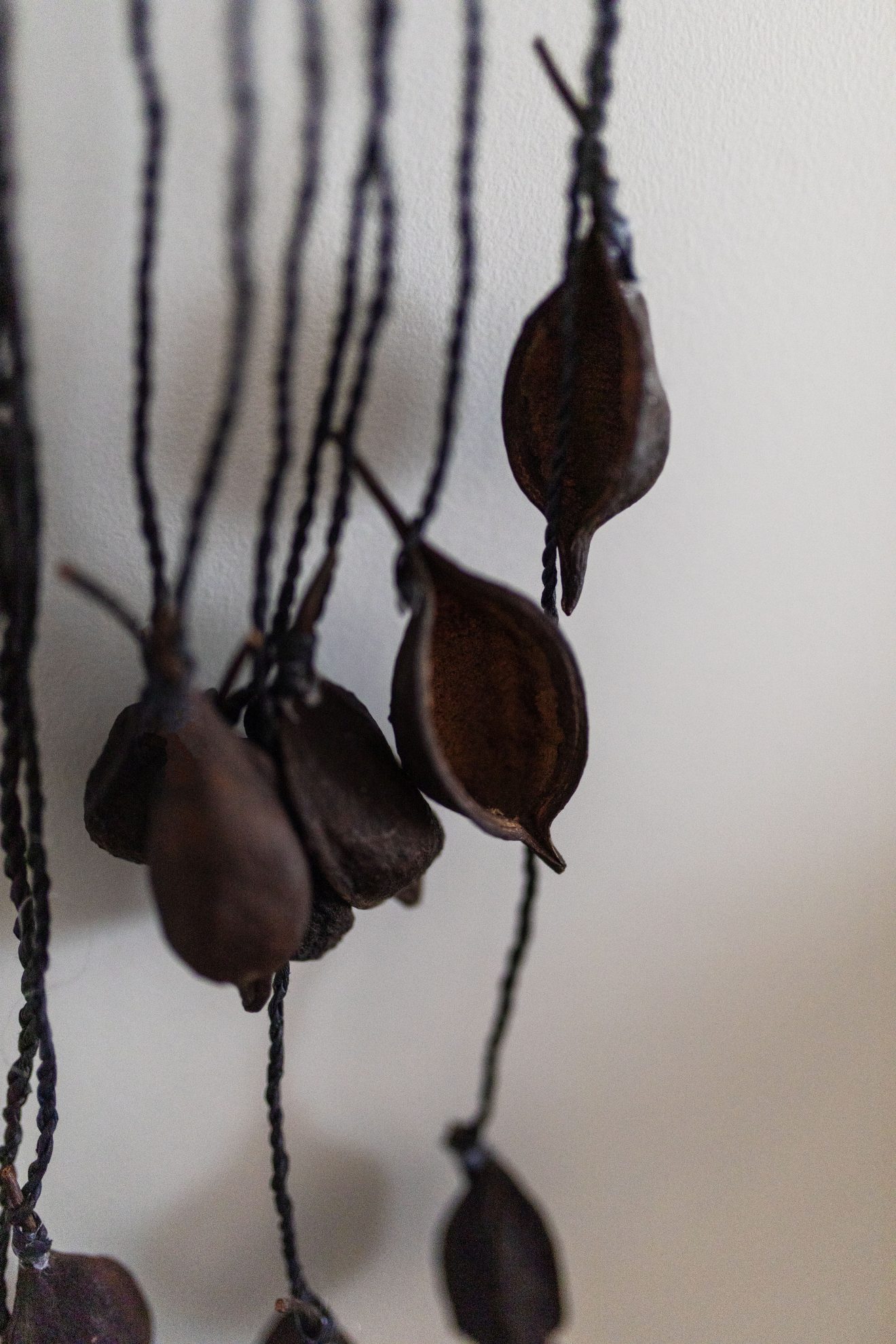 On Becoming will be shown at the COX Gallery
When: 14 May – 16 June, with the gallery open 9am-5pm
Where: The COX Gallery is located at 1/19 Eastlake Parade, Kingston, ACT