By the Many, For the Many
Practice (Test)
COX acknowledges the traditional custodians of the land and waters of Australia.
COX is an international design practice with experts based in studios across Australia, Asia, and the Middle East.
We are 'by the many, for the many.' Our practice is some 600 talented architects, urban planners, interior designers, graphic designers, researchers, and digital visualisation experts. We continuously seek the brightest minds to innovate design, process, and typology. We welcome collaboration, from both traditional and disruptive sources, should it have the potential to contribute to better design.
Established over 50 years ago, COX's history in Australian architecture began with the transformative Tocal Agricultural College in New South Wales. Epitomising the renowned Sydney School, the project had a deep and sensitive understanding of context and place, blended with honest and expressive structure and craft. This has informed the work of COX ever since.
Our longstanding history has established key principles we continue to prioritise today. One being the planning of cities and design of buildings that are adaptable to change – cultural, social, technological, and economic. The other is the creation of sustainable spaces – environmental strategies that are embedded, rather than added, to our designs.
Today, we are one of the largest architectural practices in Australasia. Working across the globe on projects of international significance, our team brings experience and enthusiasm to every new project and client. Our projects demonstrate a dedication to research as well as an ability to work with clients to deliver successful design solutions on time and budget.
What we bring to our work transcends design. Our innovative technology and structural design solutions place emphasis and value on the design of core elements. Our structures designed as destinations to bring people together to share experiences that are unique to their time and place.
A Long-Standing History
COX was established in Sydney in 1962 by Philip Cox OA.
COX's contribution to Australian architecture began with the practice's first major project – the transformative Tocal Agricultural College. Epitomising the Sydney School of Architecture, the Sir John Sulman Prize winning project created a distinctive Australian architecture based on integration with landscape and context, the expression of structure, natural materials of timber and clay, and a direct response to climate.
Projects such as the Sir Zelman Cowan Award winning Ayers Rock Resort (formerly Yulara) in the Northern Territory (1984) and the original Sir John Sulman Prize winning Sydney Exhibition Centre (1988) are icons of Australian design that celebrated structure and explored advanced environmental solutions.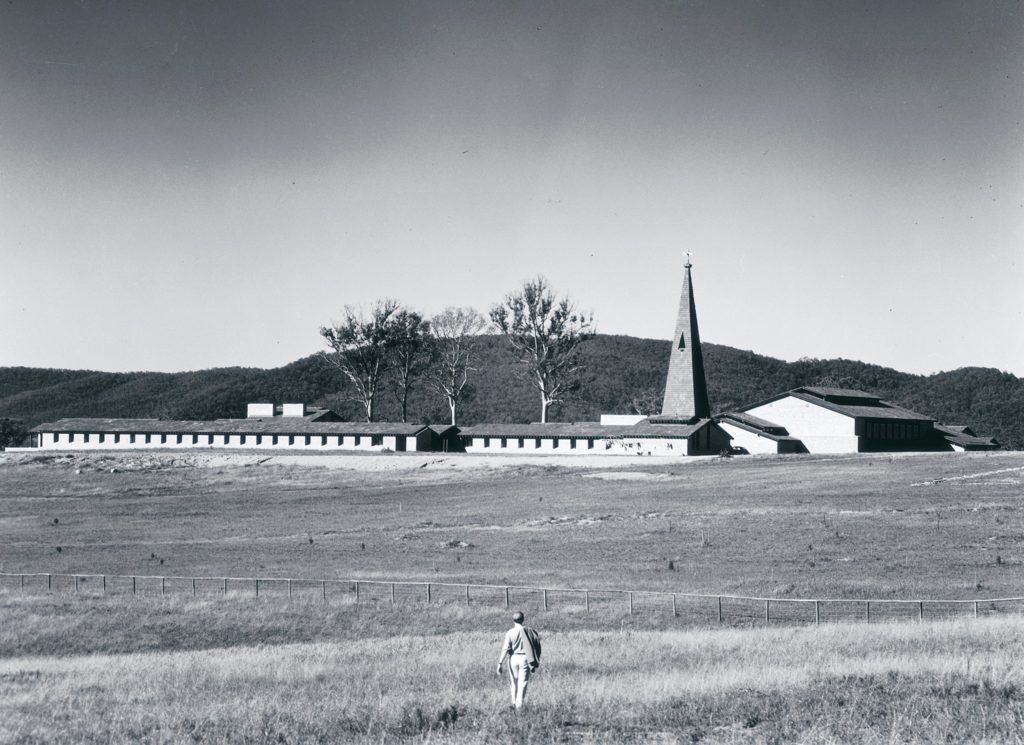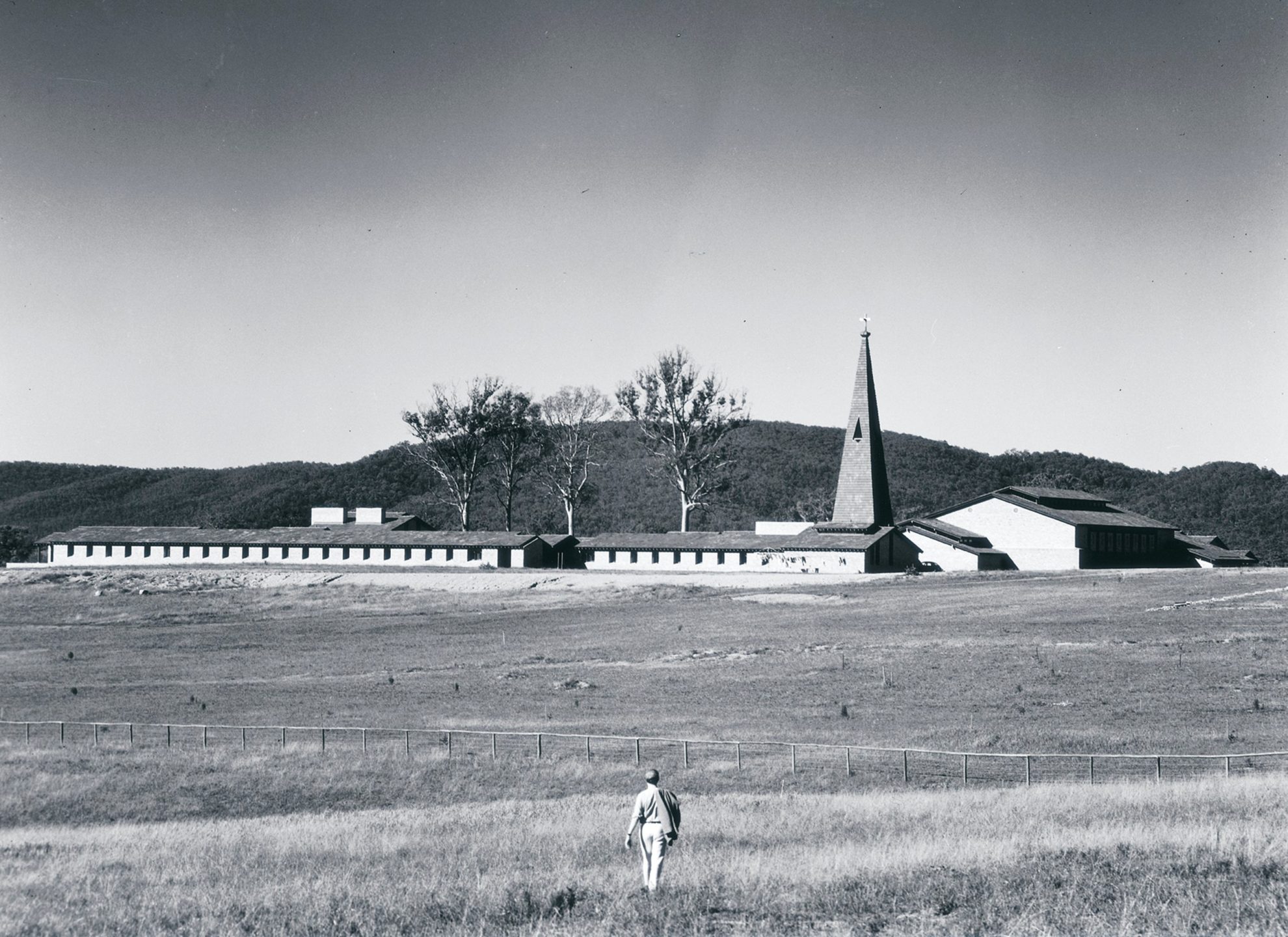 Over the past 50+ years, our work has been recognised with more than 600 national and international awards.
Research and Development
COX is built on the key principles of excellence of design, innovation in solutions, value for money, incorporation of strategic thinking in planning, and delivering benefit for both clients and the community. Upon these foundations, we continue to progress as a practice through industry-leading research and engagement.
With constant changes in technology and knowledge, we are entering a new era. Our Research and Development team has been established to ensure we keep pace with evolving industry directions and initiatives, as well as explore areas of significance to our work.
Their findings are critical to the evolution of our design processes by ensuring that we are informed on relevant issues and opportunities. The Research and Development team encourage our staff to be inquisitive and experimental in seeking the most appropriate solutions.
The team is made up of a diverse range of researchers and innovators, passionate about formalising, sharing, and building upon research across projects, policy, and operations. We share an aspiration to strategically transition COX to a practice co-led by design and research. Our team has experience in areas such as environment-behaviour studies, computational design, stakeholder engagement, place-making, digital fabrication, sustainability, and immersive technologies.
Our wider COX research community contributes to sharing new knowledge internally through national and studio-based groups such as the Computational Design Group (CDG), Crafting COX, eCOX, COX Connect and local studio presentations.
Externally, the COX research community contributes to sharing new knowledge through research collaborations, university teaching, conference papers, publications, industry speaking engagements and panel discussions.
Meet our Research and Development team below: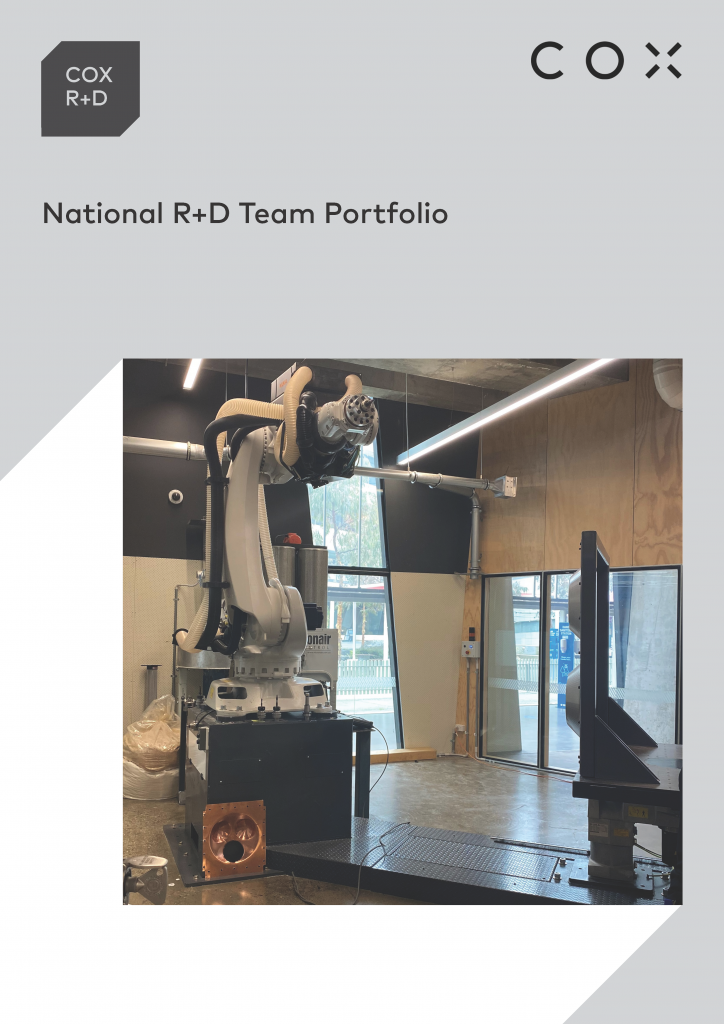 Embedded Sustainability
At COX, sustainable design is integrated into everything we do, with our projects focusing on improving both the built and natural environment.
Our approach to design is underpinned by in-depth knowledge of site and surroundings to incorporate sustainable principles, passive design, and the use of long-lasting and locally sourced sustainable materials.
Learn more about our ambitious commitments to sustainability here. 
Read more about our targets and commitments in the Cox Sustainability Strategy.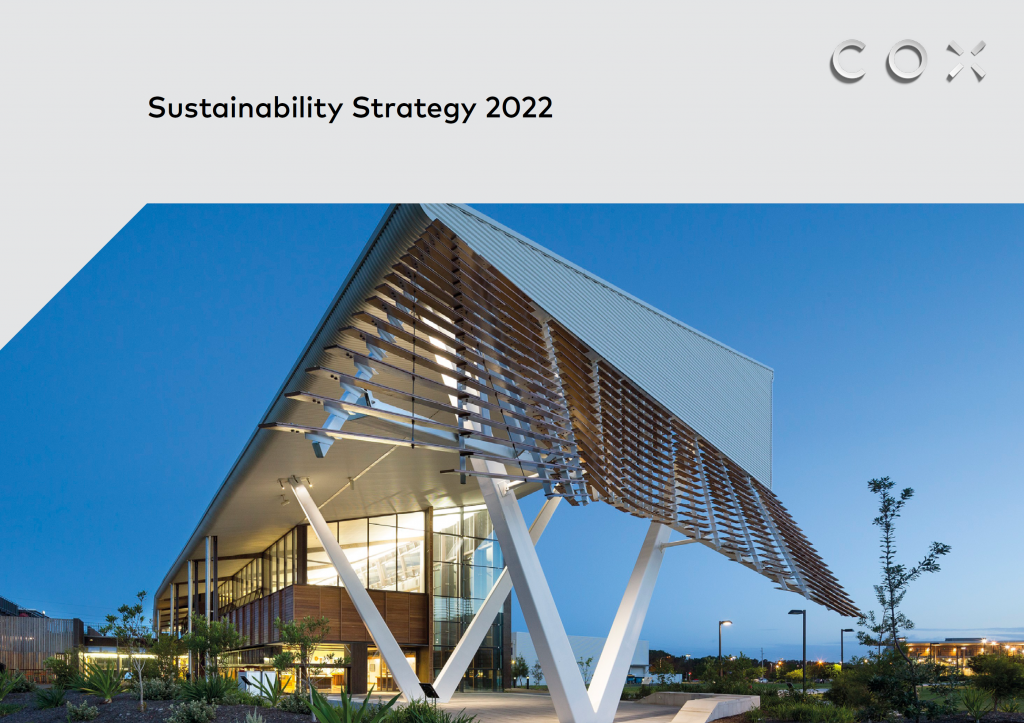 Diversity in Design
COX is truly 'by the many, for the many.' Our people, and the projects they design, represent diversity – not only in Australia, but across the globe.
We promote gender balance both in our practice, and the industry, through engaging with initiatives such as Champions of Change, and platforms like Parlour. We're one of the founding members of the Champions of Change Architects Group.
We look to encourage designers from vast and varied cultures and backgrounds through our work with groups such as CareerTrackers, who create paid internships opportunities for Indigenous Australian students, and CareerSeekers, who create paid internships and work-readiness training for Australian refugees and asylum seekers.
Champions of Change
In 2015, COX became part of the founding Champions of Change Architects Group. Established in partnership with the Australian Institute of Architects, the group advocates for and addresses gender equity issues across the profession.
CareerTrackers
CareerTrackers is a national non-profit organisation with the goal of creating pathways and support systems for Indigenous young adults to attend and graduate from university, with high marks, industry experience and bright professional futures. Since 2010, COX has been fortunate enough to host a series of talented young architectural students in the program.
Reconciliation Action Plan
COX is developing a Reconciliation Action Plan to help the practice meaningfully and sustainably take positive action to advance reconciliation. Based on the core pillars of relationships, respect and opportunity, the RAP will focus on fostering respect, economic equity and supporting First Nations self-determination.
CareerSeekers
CareerSeekers supports Australian refugees and asylum seekers into professional employment through work-readiness training and paid internships. COX provides opportunities through this program to help support individuals re-engage their careers in Australia.