Bodyline Bar Opens for The Ashes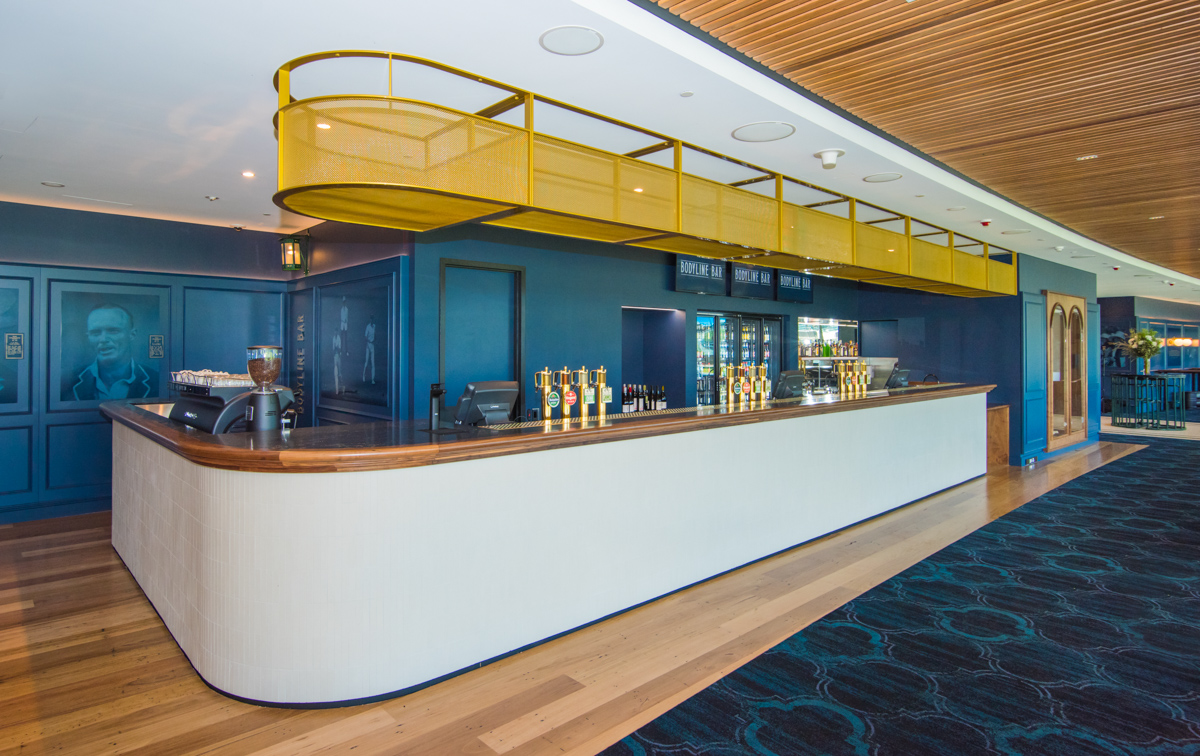 The new Bodyline Bar at Adelaide Oval will open this Saturday, ahead of the first ever day/night Ashes test.
Steeped in history, the bar is named after the infamous Bodyline series of 1932-33, where England bowlers aimed for the Australian batsman's body to constrain their movement and runs.
Cox Architecture used original materials salvaged from the original 1880s Bradman Stand within the fit-out to pay homage to the Bodyline Series, with integrated memorabilia tying into the 1930's aesthetic.
Original Norton turnstiles installed in the 1880's have been restored and repurposed as bar leaners, while the same 200-year-old recycled timber has been used throughout the space to create a seamless connection to the other rooms within the Western Stands.
An expansive walnut bar with stone inlays and brass taps overlooks the field, complimenting the heritage blue walls and memorabilia cabinetry.
Over 23,500 members entered a ballot to gain entry to the 200-capacity bar ahead of the Ashes and with only three sessions a day, 1800 members received a 'golden ticket'.
The South Australian Cricket Association (SACA) have been exceptional partners in the design of this space, advocating to celebrate the history of the Oval in the new interiors.
Construction partners Shape and the Adelaide Oval Stadium Management Authority have also been instrumental in the delivery of this project, and we thank them for their exceptional work and partnerships.