COX VOX: Healing Country with CareerTrackers Intern Will Potter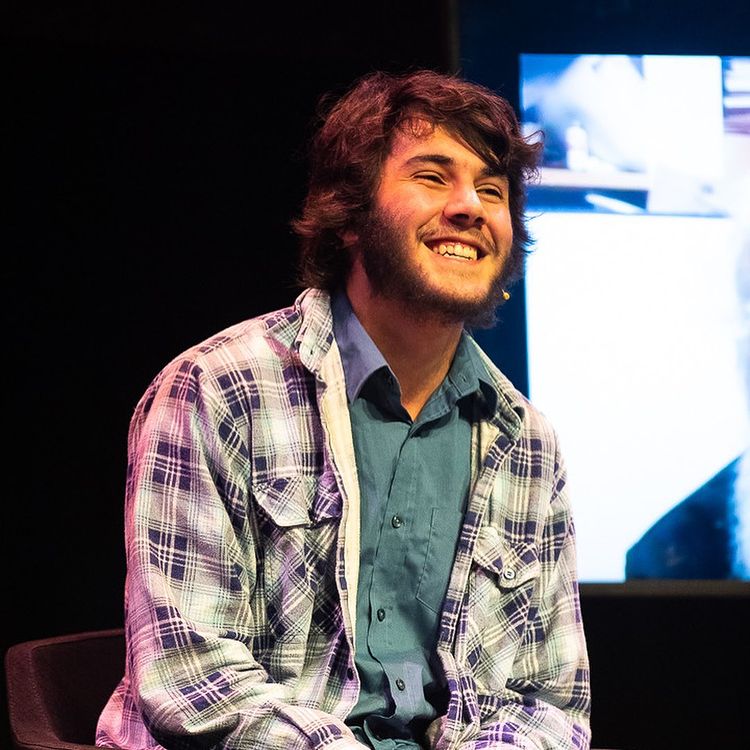 Above: Will speaking at a NAIDOC week event in Burramutta
The 2021 NAIDOC theme of 'Heal Country!,' brings with it a call to action for Australians to 'continue to seek greater protections for our lands, our waters, our sacred sites and our cultural heritage from exploitation, desecration, and destruction.'
So, what role do architects and designers play in this?
A recent report by Arcadia revealed that to design spaces that 'end the colonisation of spaces', Australian architects must adopt a more 'Country-centred design approach.'
To learn more, we sat down with Will Potter.
Will is a second-year architecture student at the University of Sydney. He is currently undertaking an Internship at COX through CareerTrackers – a non-profit organisation that creates career opportunities for Indigenous students. Returning between semesters, this is now Will's third internship with COX.
A proud Gundungurra man, Will's culture is strongly embedded into the way he thinks about and practices design.
I acknowledge that I am writing this on the unceded lands of the Dharua People, and I would like to pay my respects to elders past, present and emerging
Throughout his studies Will has become affiliated with SEED Mob, a group that is building a movement of Aboriginal and Torres Strait Island Young people for climate justice with the Australian Youth Climate Coalition.
A passionate advocate for healing Country, Will gives us a personal account of what this year's NAIDOC theme means.
When we talk about 'Healing Country' – what does that mean?
The Country that my family and I belong to is vast, running from the Blue Mountains, through Goulburn and down towards Canberra. It's diverse – made up of rainforest, scrubby gullies and rolling plains.
Sadly, it is not maintained by our peoples, who generations ago were driven from the land. This happened with massacres, disease, and cruel attempts at eradicating our story, culture, and community. When our land was stolen and fenced for sheep grazing, we were unable to manage it. Today, it is prone to wildfires. In the summer fires two years ago, the incredible diversity of greens that made up my Country turned to charcoal. The fierce and intense blazes burned around my childhood home and turned even the dampest of our rainforest gullies to ash. After the fire, I went walking with some of my elders. They told me stories of rainforest gullies, which this space had once been. They painted a picture of a lush environment, where animals would seek refuge in cool areas during fires. The rainforests do not normally burn and have never as fiercely as that one. At that moment I knew, that changing climate and the protection of Country were part of the same fight.
I work as a climate campaigner during the semester with SEED Mob. It's not as though I wasn't aware of it before, but during my time with SEED it's become truly apparent how the climate crisis is making these fires worse.
It always shocks me when people don't view climate change with a sense of urgency. We need our land, water and air to be respected – we need to honour Country.
Below: Will and other organisers from SEED Mob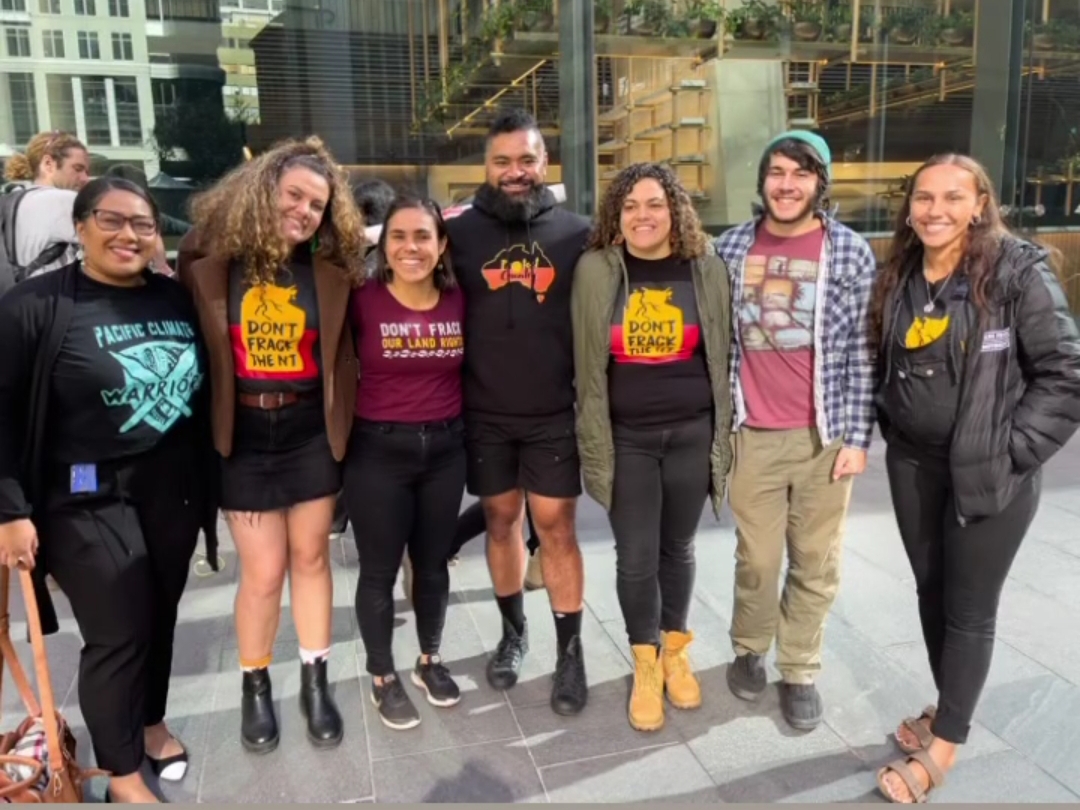 Country is more than a place. It is more than the dirt, water, and air. Country is living – it sustains us and our communities – physically, spiritually, socially, and culturally.
Today, a disconnect has occurred that makes us feel distant from Country. This mindset has allowed the continuing exploitation of land, water, and air as a resource – allowing it to be sold and polluted. Mining, deforestation, and industrial agriculture are part of this exploitative mindset that drive Indigenous Peoples off their lands, both in Australia and beyond. It stops our People from managing land in a way that reduces climate change and maintains the health of our ecosystems.
I believe then that this year's NAIDOC theme of 'Heal Country' is about healing our connection to it, and through that, healing and protecting our land, air, water and culture so that it can be cherished for generations to come. An essential part of the process of healing Country, is returning where possible, Indigenous culture, and land management and comprehensive land rights.
What roles do designers and architects play when it comes to healing Country?
There will be a need for housing and shelter for generations to come and architects play a crucial role in ensuring the future direction of these projects is environmentally sustainable and enables the enduring storytelling of culture and Country.
It is important to have meaningful cultural consultation processes when designing on Country. This means going beyond acknowledging the land on which you are building. It means meeting and consulting with Aboriginal people and learning of the land's history and stories. It means letting these stories influence your design or having your design tell or represent a story of Country. Our built environment exists on top of the stories of our ancestors, and through careful consultation, it should celebrate this.
Below: Plans and sections from Will's first year gallery project which sought to use natural materials and recreate the atmosphere of Country. It is proportional but not to scale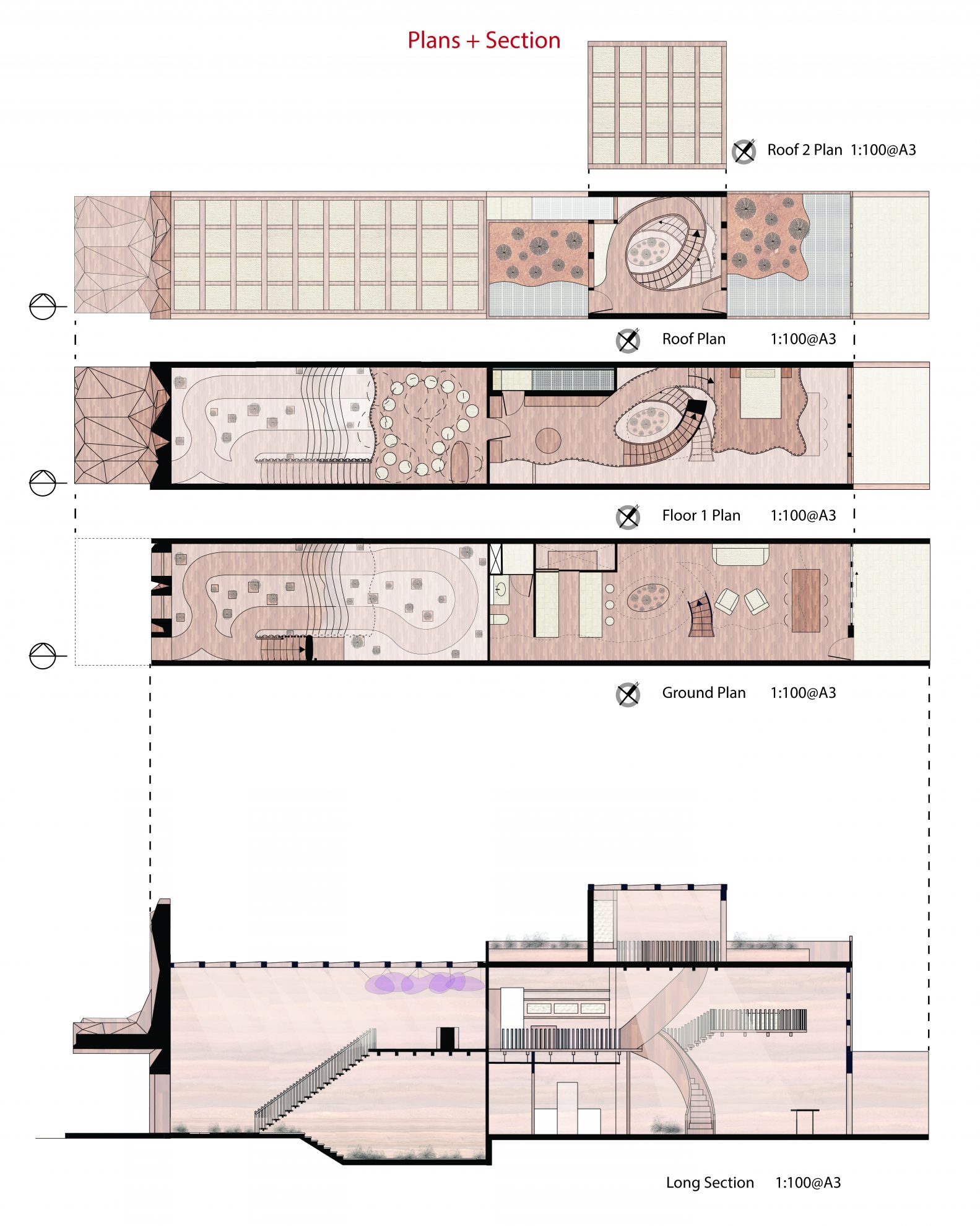 It is important to reduce the impact designs are having on the processes that exploit Country, such as the clearing of old-growth forests or climate change and fossil fuel extraction. We need to look at the materials we're using, opting for recycled materials where possible, ensuring that they are sustainable and ethically sourced and don't take too much energy to create and transport. We need to look at the size of our buildings – does it need to be that big? If there's an existing structure, can we retain a portion? We need to reduce ongoing energy usage – using passive design principles, incorporating solar panels and batteries, cutting the use of fossil fuels from the design, and improving pedestrian and public transport access to buildings to reduce the impact of personal transport.
Stopping these processes is not the whole solution though. Design should aim to reincorporate Country into the built environment through creating or retaining public parks and greenspace that bring back the native ecosystems of a place, or through incorporating the stories, languages, and art of our First Nations.
How important are opportunities such as CareerTrackers to the goal of healing country?
When Indigenous young people are in powerful places, then powerful change can happen. CareerTrackers is helping mob who often come from difficult situations and giving them a leg up into the industries of their choice to become leaders. I think it is a very worthwhile program that is bringing Indigenous ways of thinking into important places and decolonising a lot of industries. I think COX should be proud to be a part of this program.