Through the Lens of Max Dupain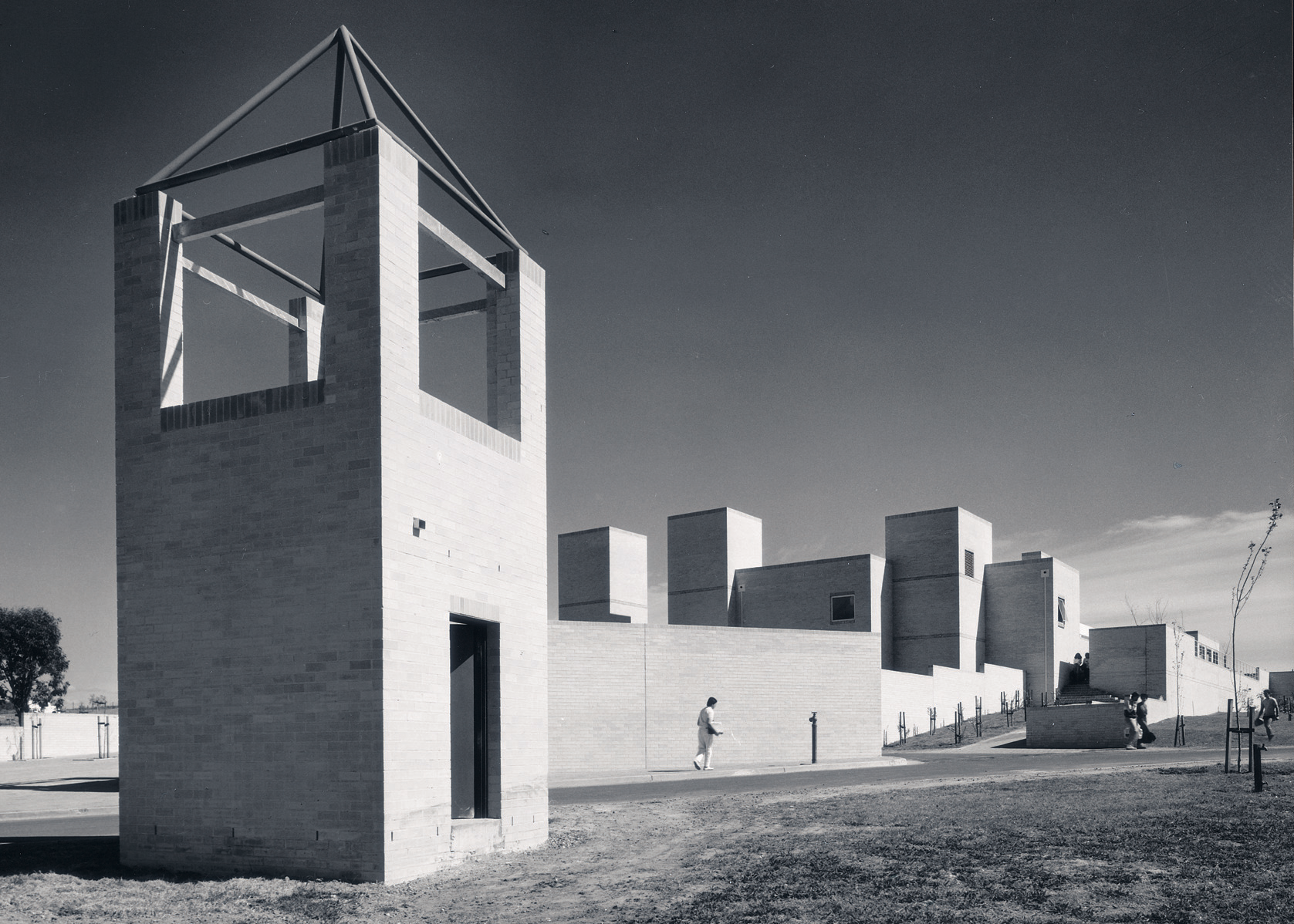 [Above: UWS – Macarthur Campus]
Max Dupain is one of Australia's most revered photographers, well known for his influential style of commercial photography that emphasises the geometric forms of his architectural and industrial subjects.
From the 1950s, Dupain concentrated increasingly on architectural photography, both historic and contemporary. His clients came to include Harry Seidler, Glenn Murcott, and Philip Cox.  Dupain's philosophy could be summed up in two words, simplicity and directness. With this in mind, he remained an adherent of black and white photography.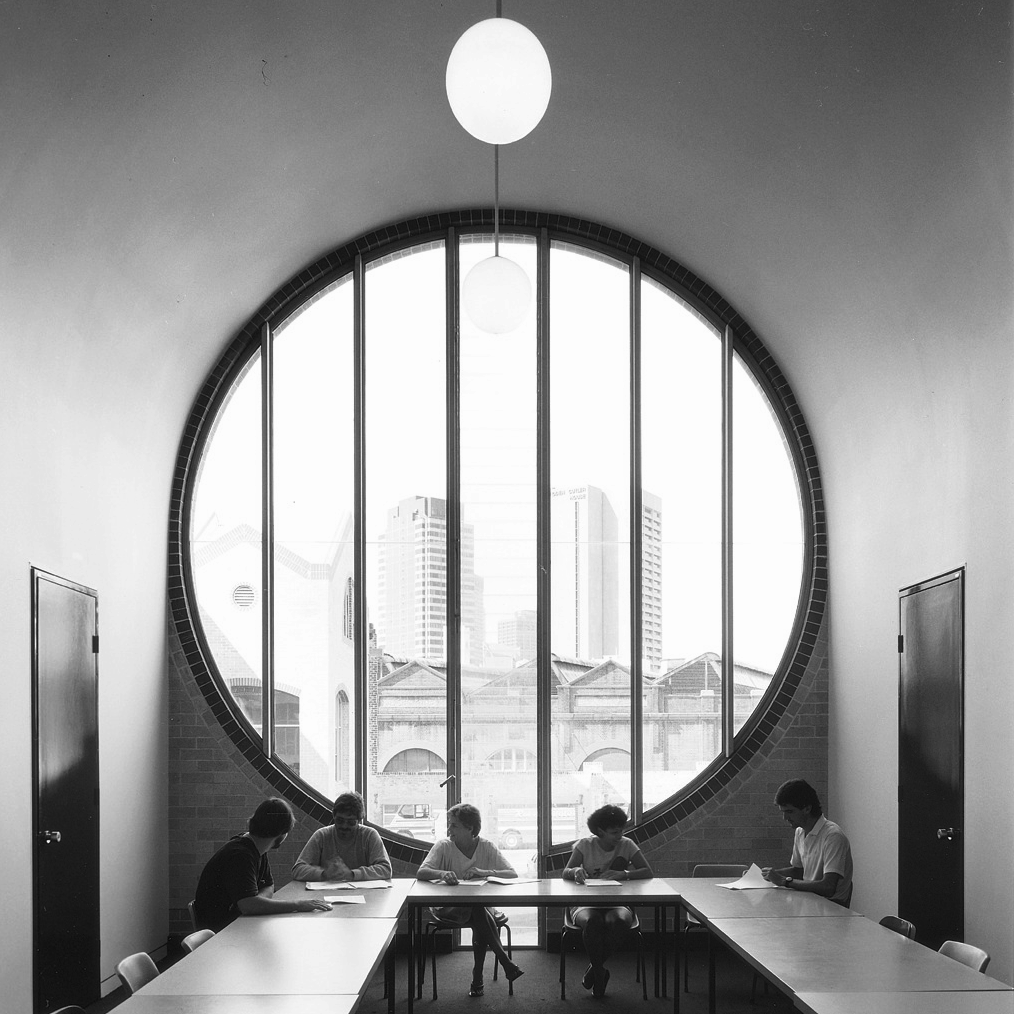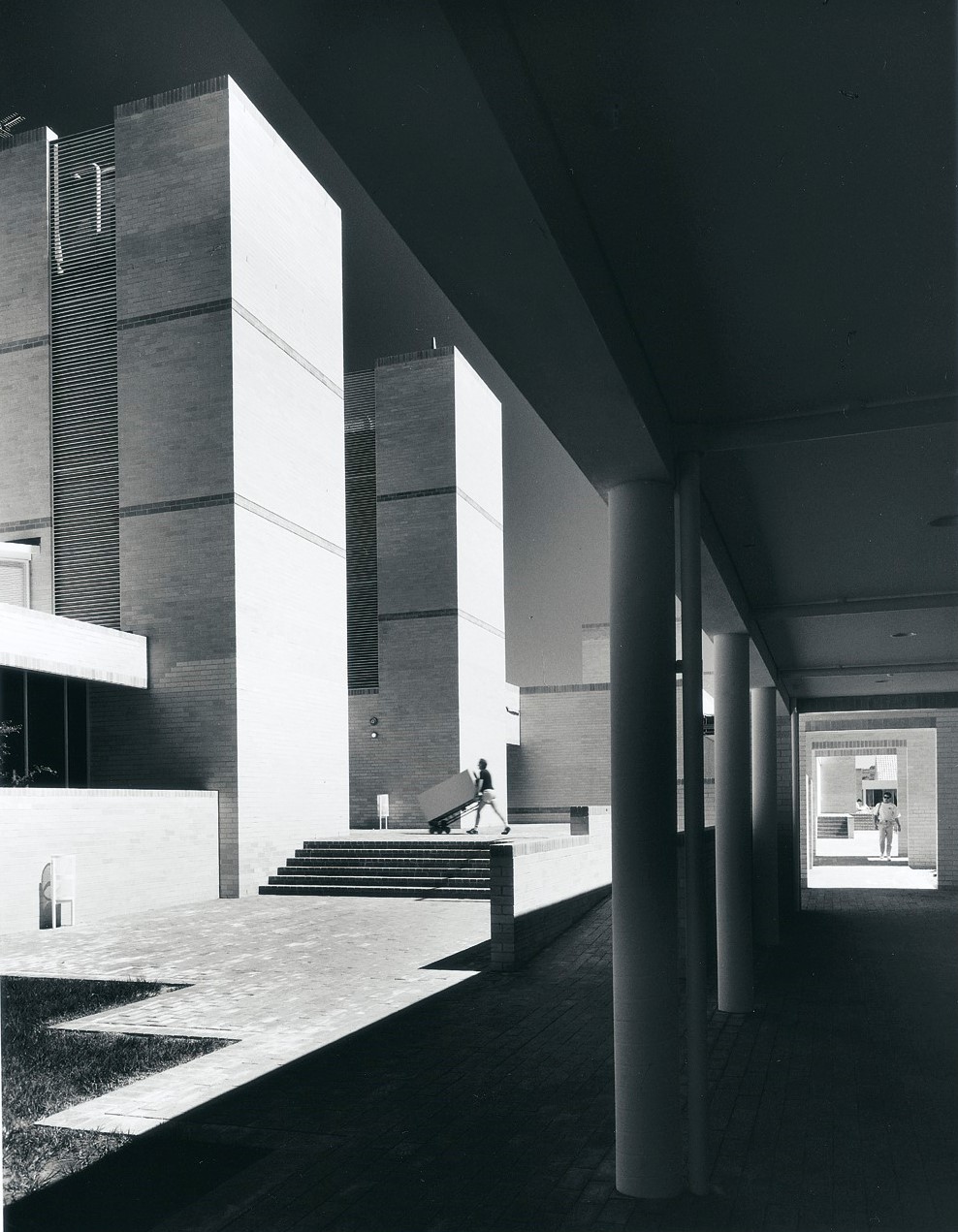 [Above left: NSWIT Development, Haymarket. Above right: UWS  Macarthur Campus Master Plan
Throughout his renowned career, Dupain shot many early COX projects, including Tocal College, Yulara, and the Sydney International Athletic Centre at Homebush Bay.
I've always believed a great photographer should concentrate more on depth of feeling and less on depth of field.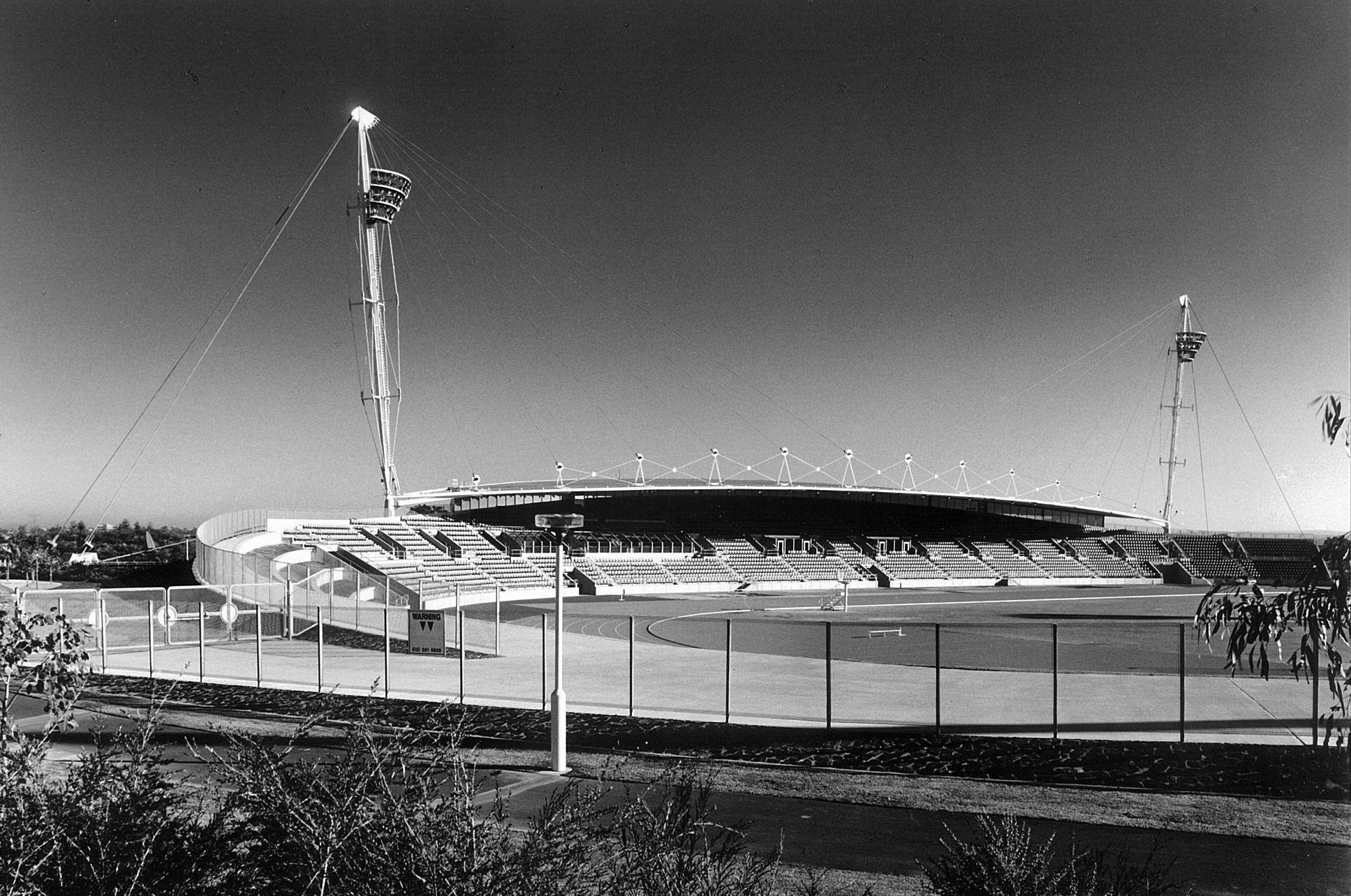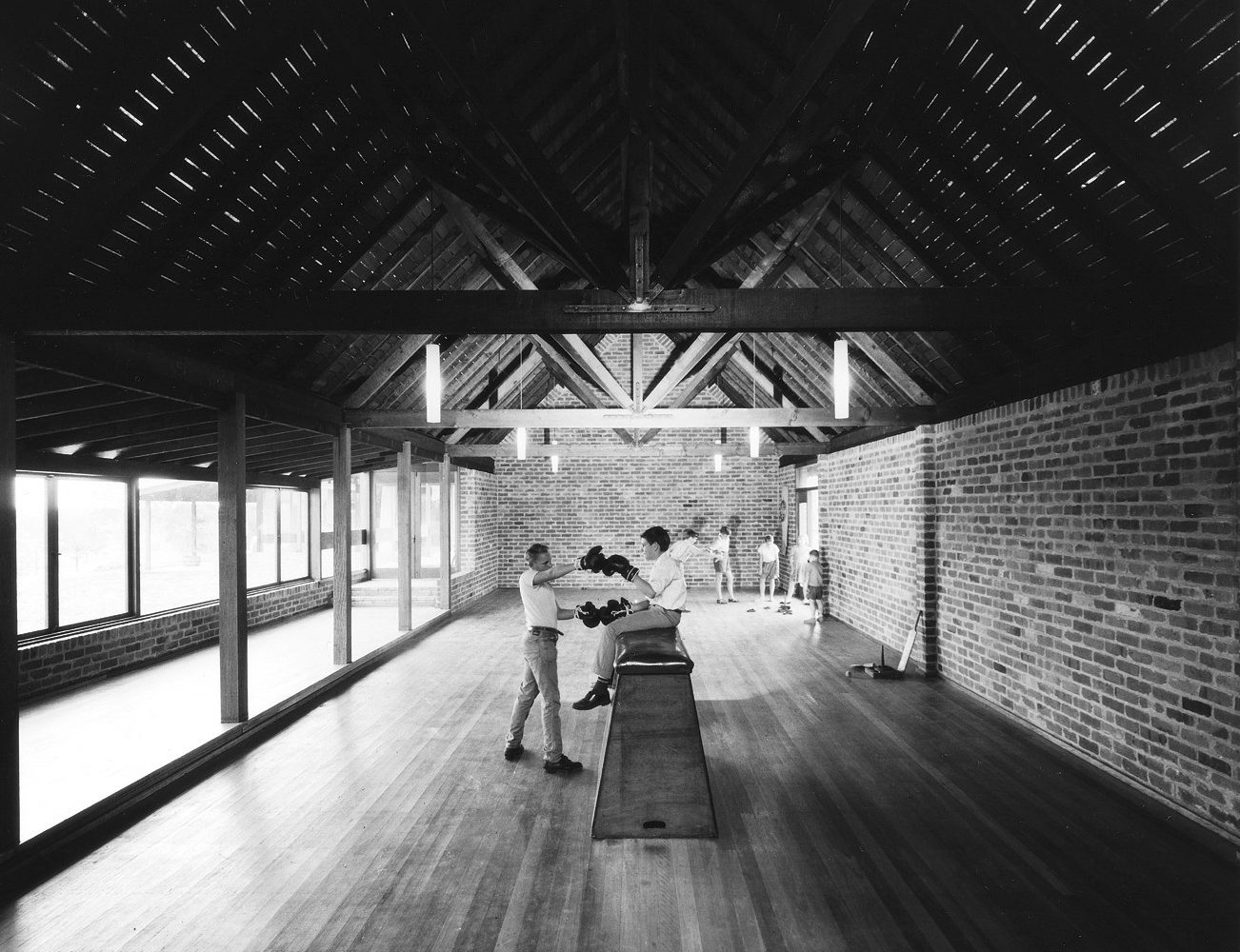 [Above top: Sydney International Athletic Centre, Homebush Bay. Above bottom: St Andrew's Boys Home Leppington, Emerald Hill]
Philip Cox commissioned Max Dupain to photograph Yulara in 1984. On his experience working with Dupain, Philip said:
'Max took about three hours to set up, putting on his big black hood and studying through the lens. He'd get us to crawl underneath and look through it, seeing this marvellous composition. He'd have the red filters on so that the sky was right, and of course you'd get this wonderful still-life appearance, a wonderfully studied piece of art.' (Source)
You just couldn't believe there was a better photograph to take.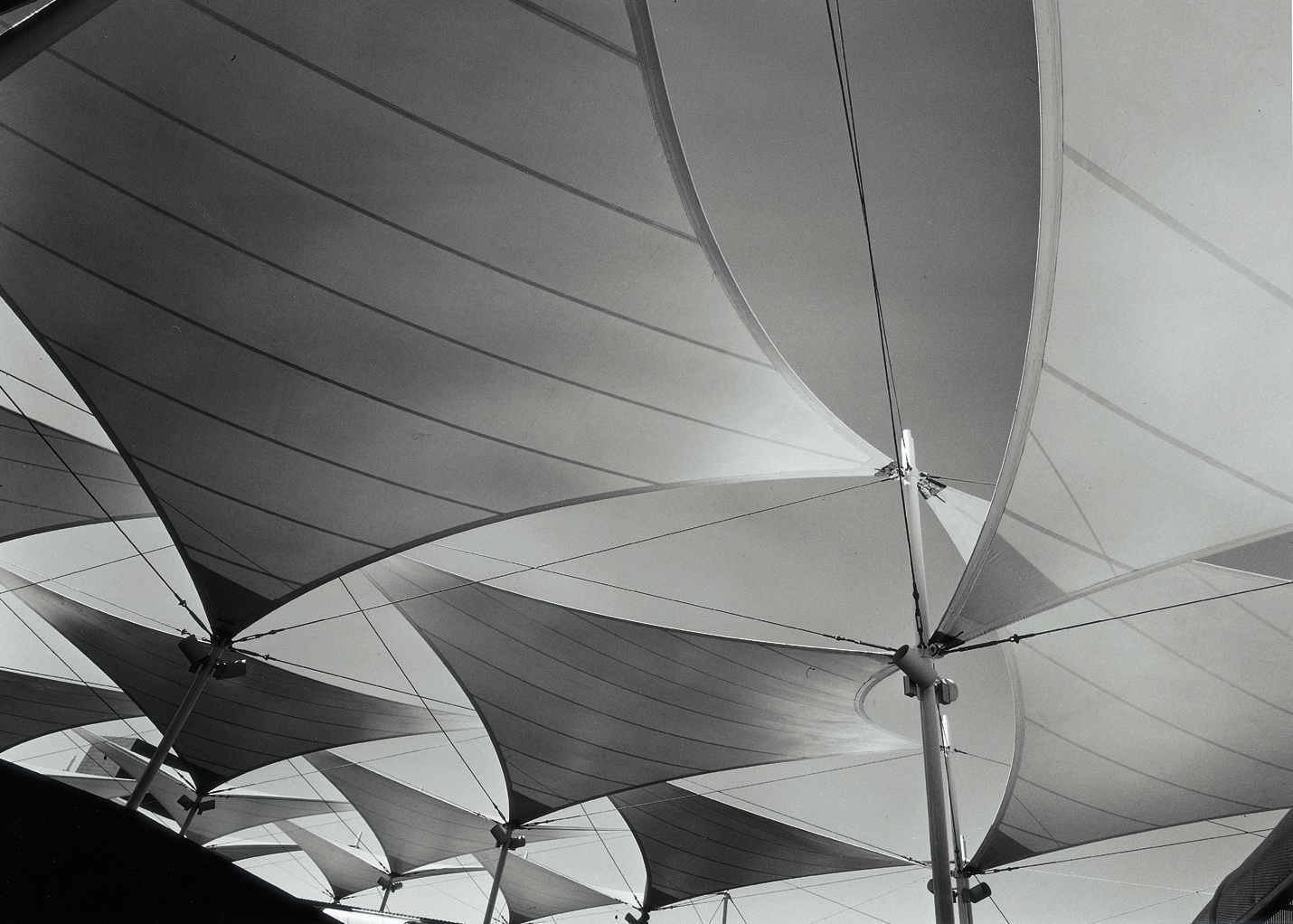 [Above: Yulara]
At Yulara, Dupain was drawn to the dramatic patterns of the polyester sunshades, portraying them in black and white, shimmering above the podium in abstract splendour. His photographs not only speak to the desert context, or the tourists enjoying the space, but of patterns generated by the play of natural light or how the architecture was illuminated as night fell. This is seen as a thoroughly modernist 'architecture as object' photography, where design became the subject of the photographer's representation. Dupain was capable of being enticed by graceful form, and Yulara was an opportunity he clearly found irresistible.
[Below: NSWIT Development, Haymarket]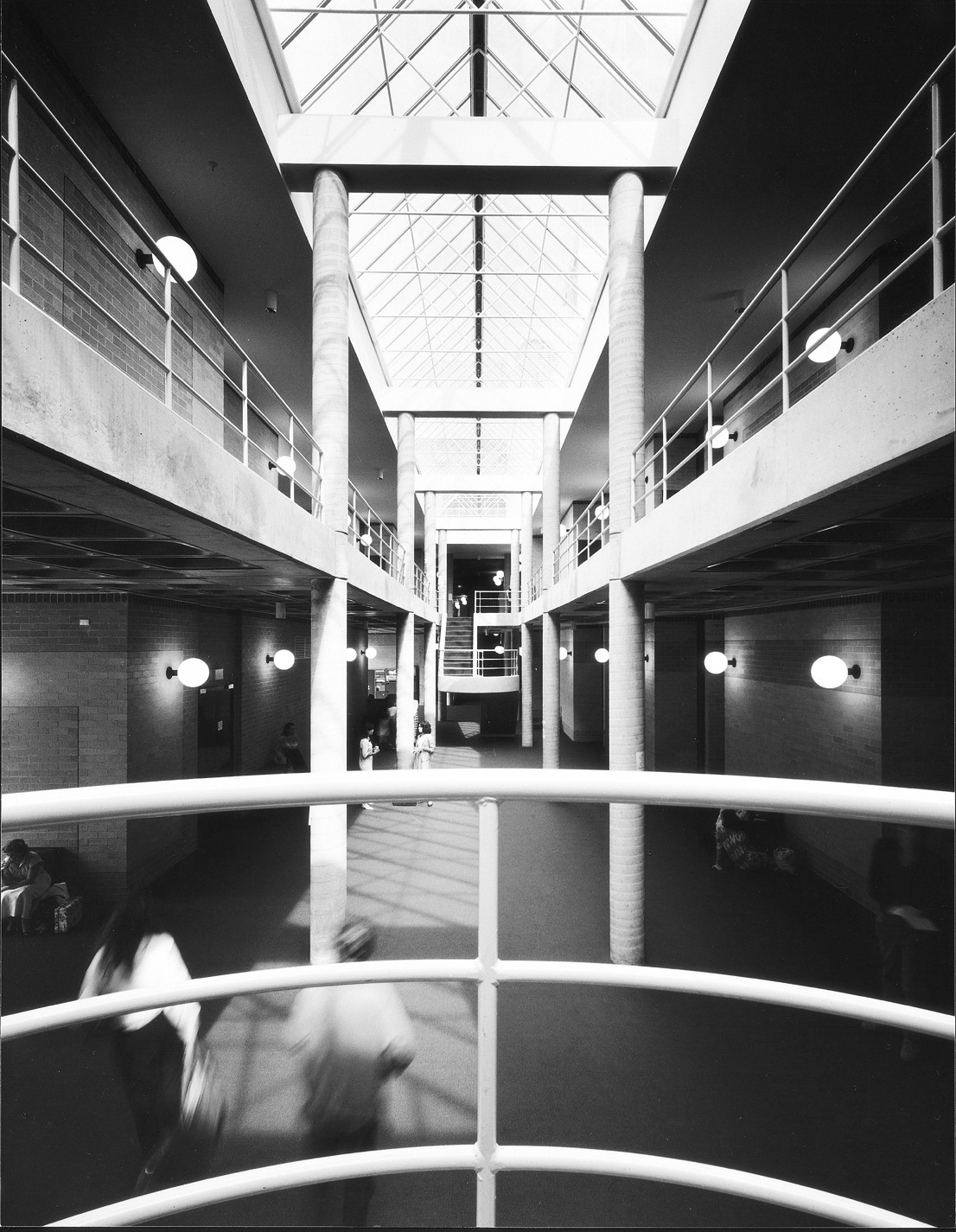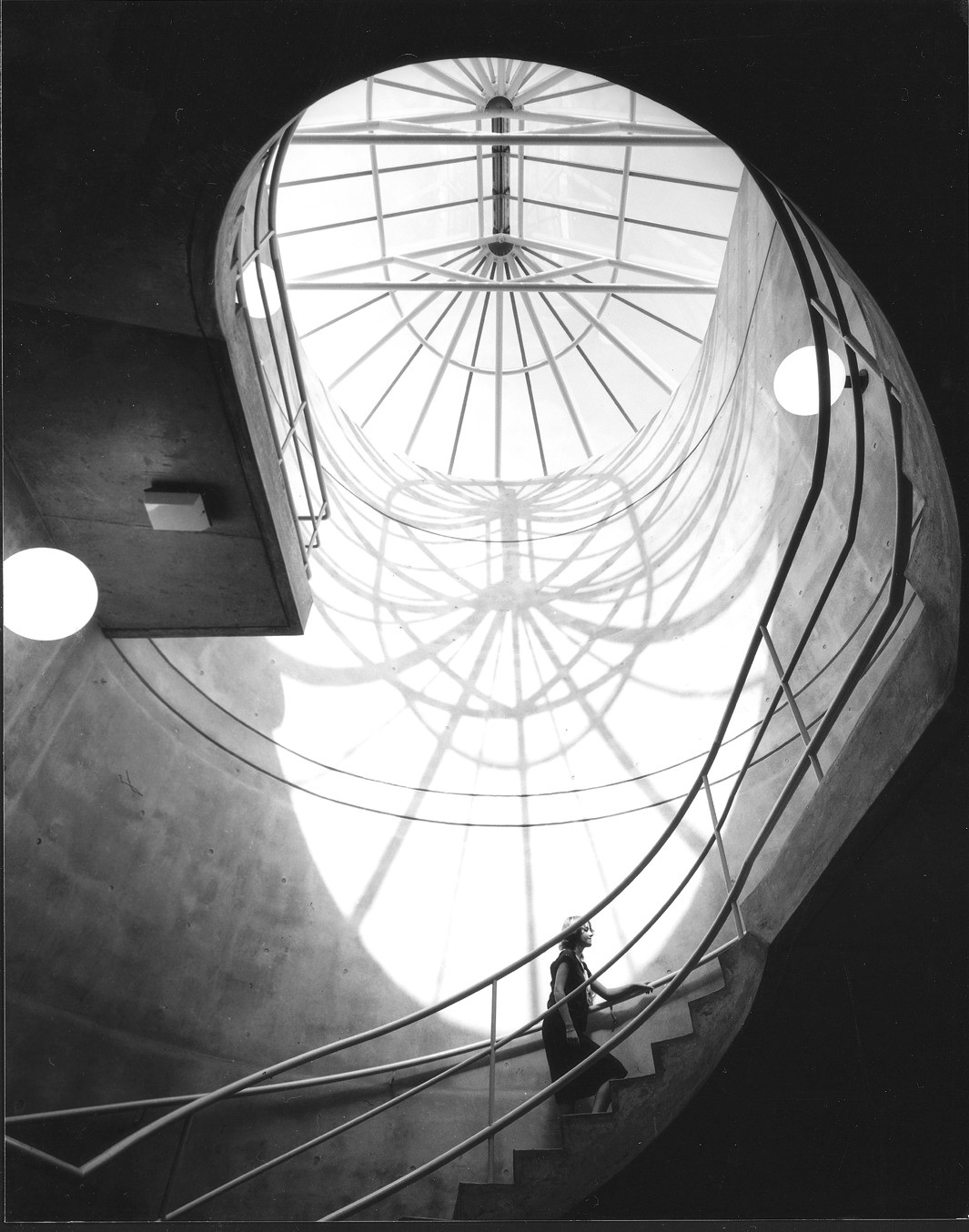 As the decades roll by, some of these early landmark COX projects have been either redeveloped or replaced. But the impact of these seminal works live on through the brilliance of legendary photographers like Max Dupain.
[Below: Tocal College]