A Celebration of Local Industry: The Eden Welcome Centre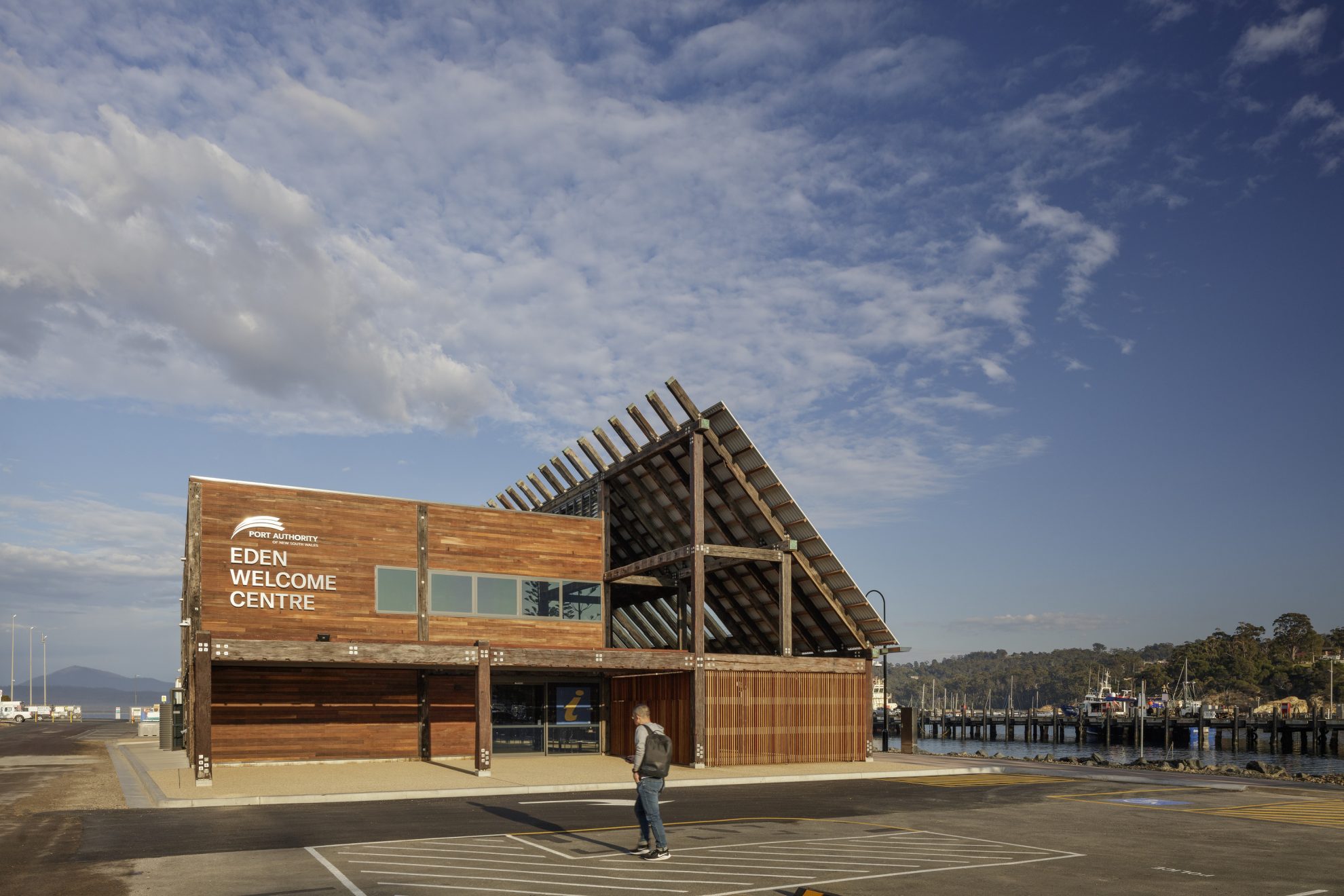 The Eden Welcome Centre is a celebration of the town's main industries of fishing, forestry and tourism, standing as a symbol of optimism for the town.
Located on the fisherman's co-op site in Eden, the centre will facilitate hundreds of thousands of tourists to the region each year.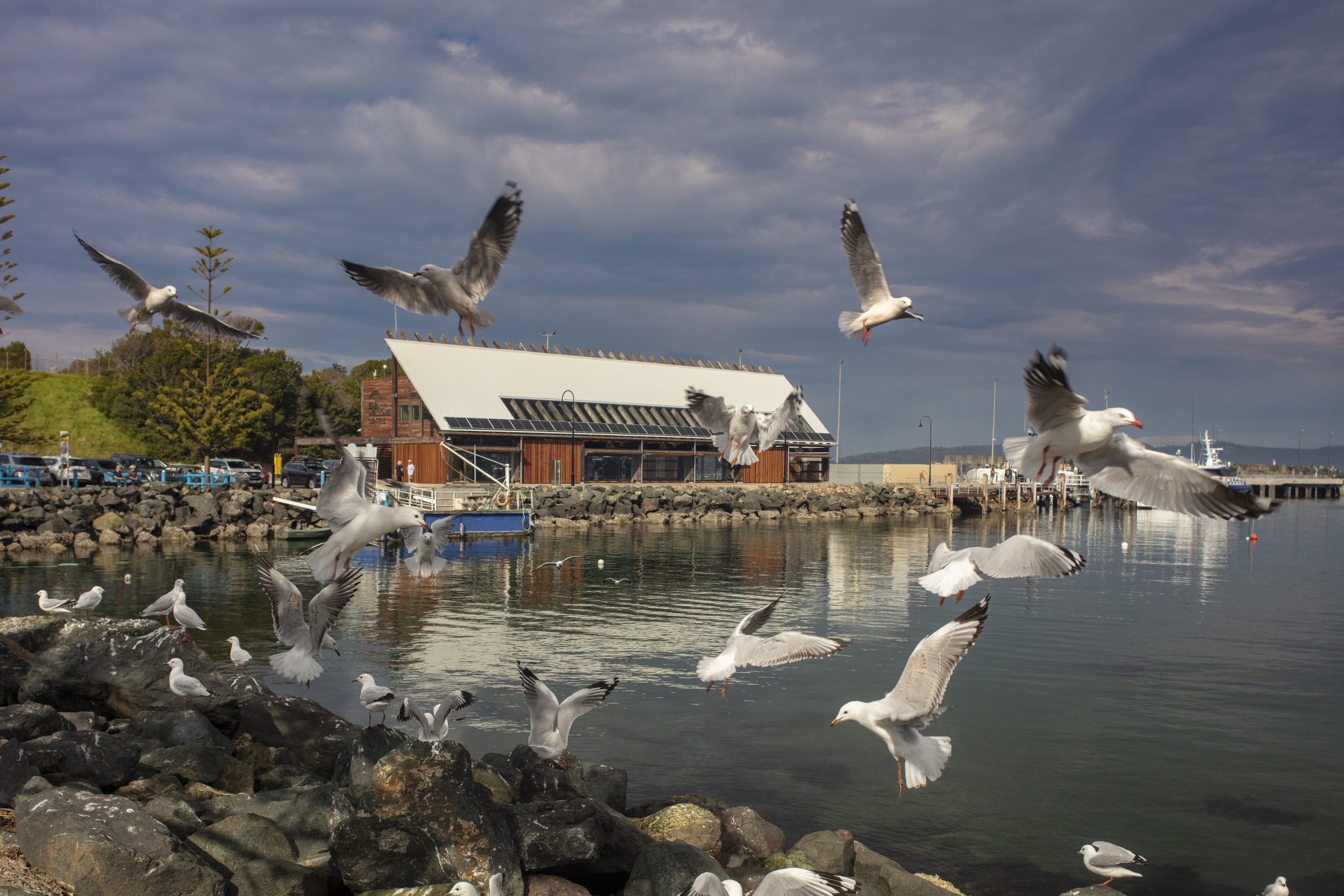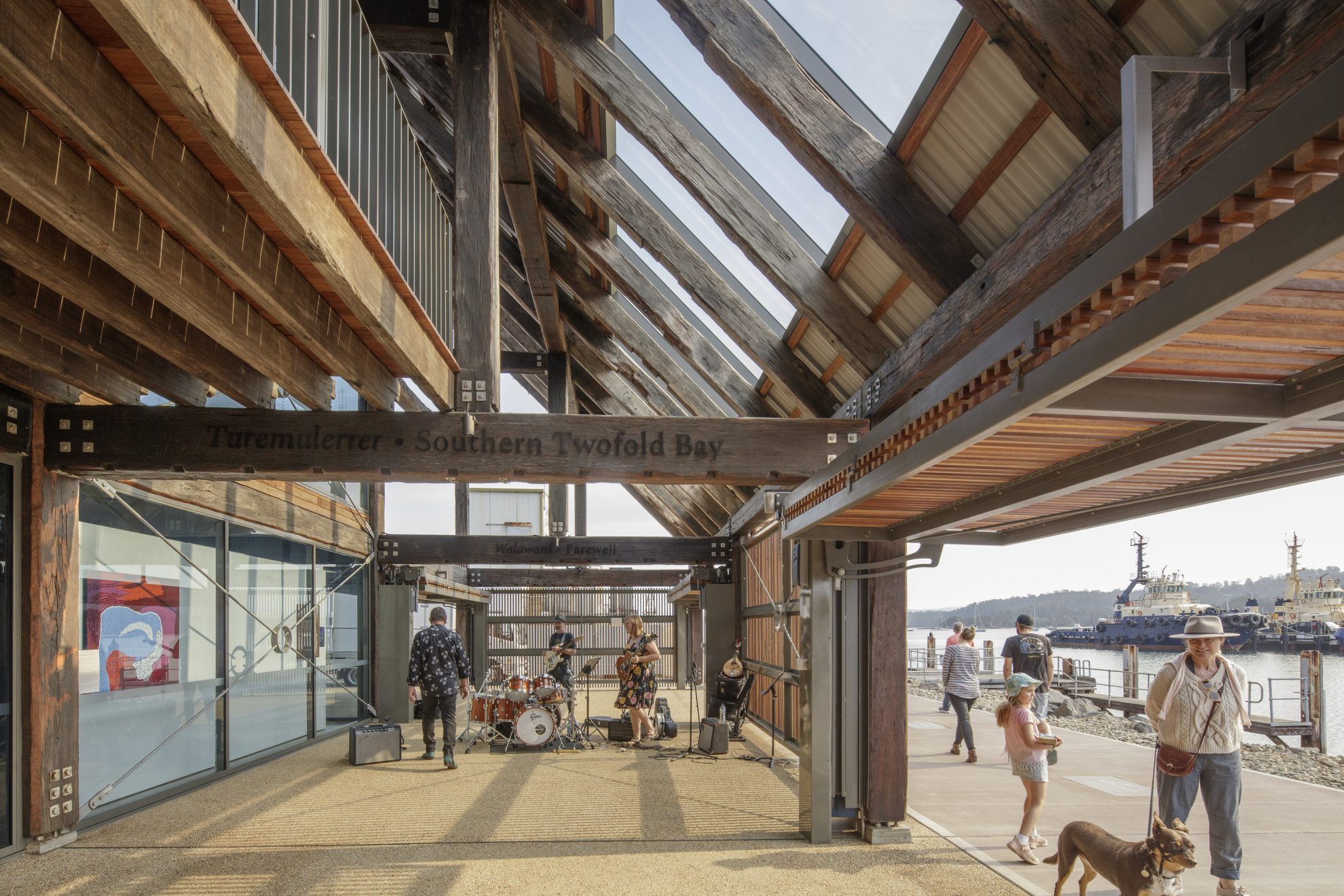 The Welcome Centre is a two-level form, clad in timber with an external veranda and covered area that references the local timber industry and alludes to the vibrant and varied patterns of maritime flag semaphores. The building form and detailing references the robust wharf side buildings of the fishing industry, emblematic of Eden's traditional architecture. The design of the building reflects its maritime connections and recognises and celebrates local industry, with its structure and cladding made from Indigenous hardwoods.
The ground floor will house the Eden Visitor Information Centre, along with a covered area for market stalls and public amenities. The first floor will house offices, along with meeting rooms, kitchen, and amenities.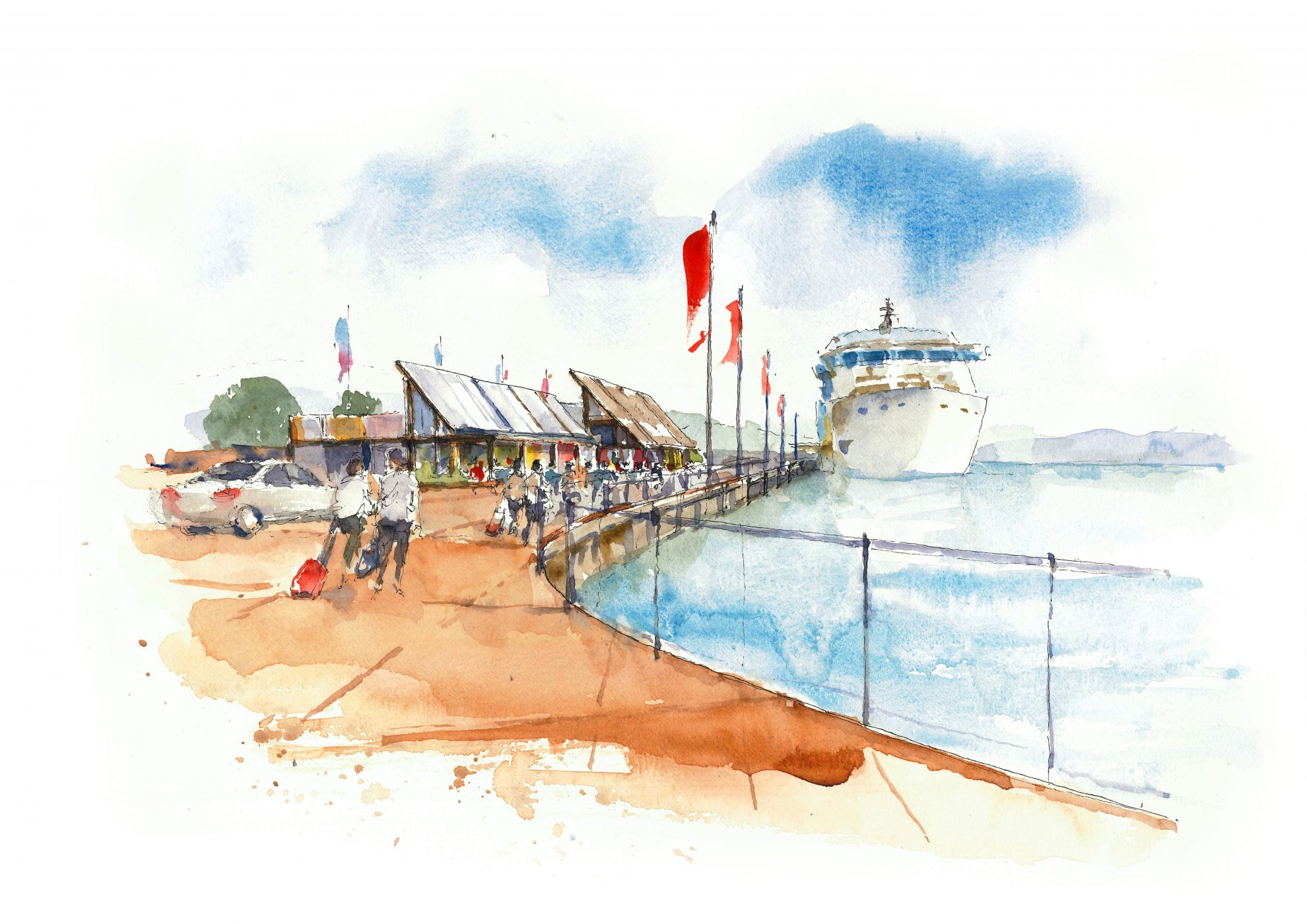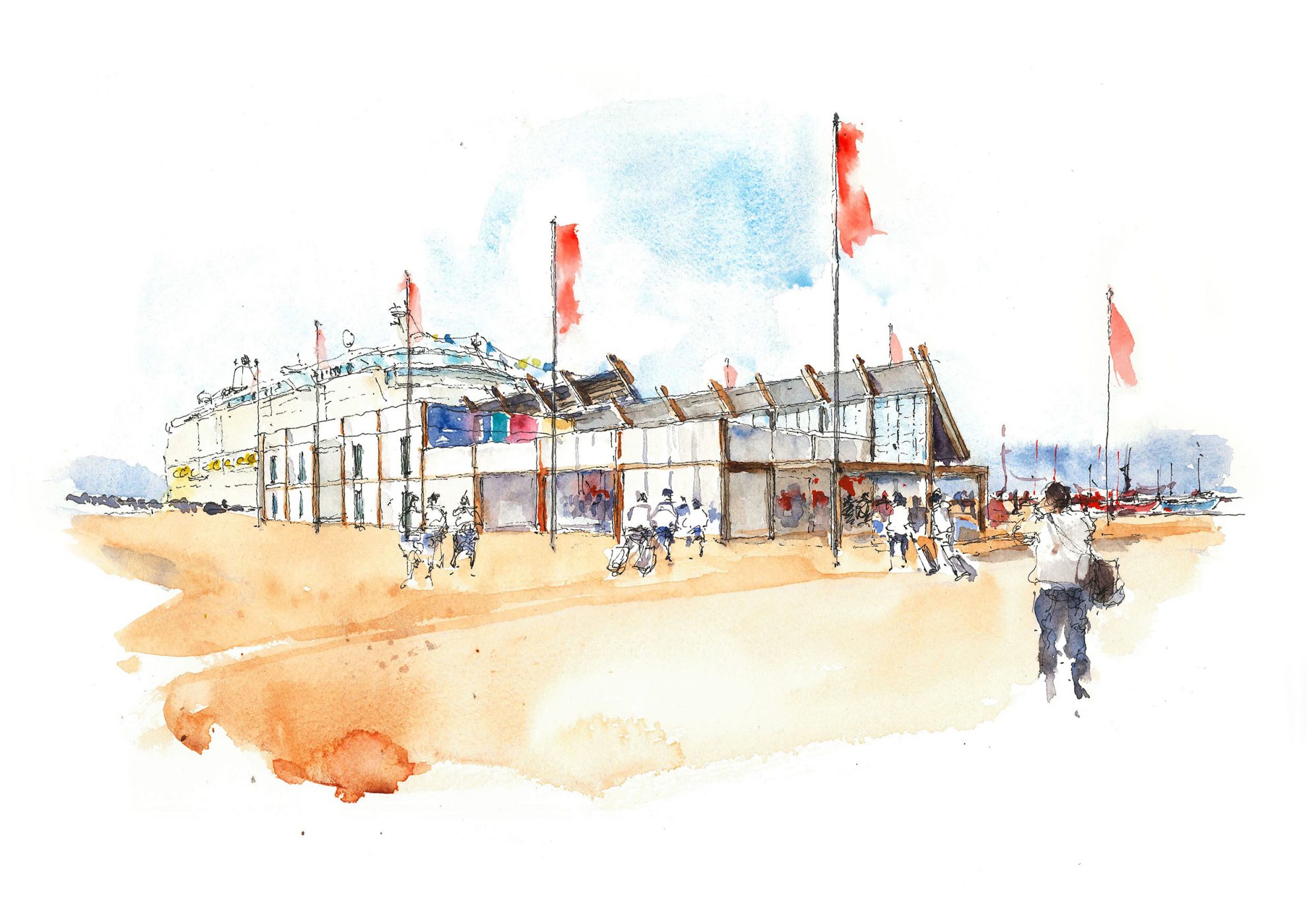 Informed subtle design choices have provided locals and visitors with an outcome that enhances its place, and is for its people.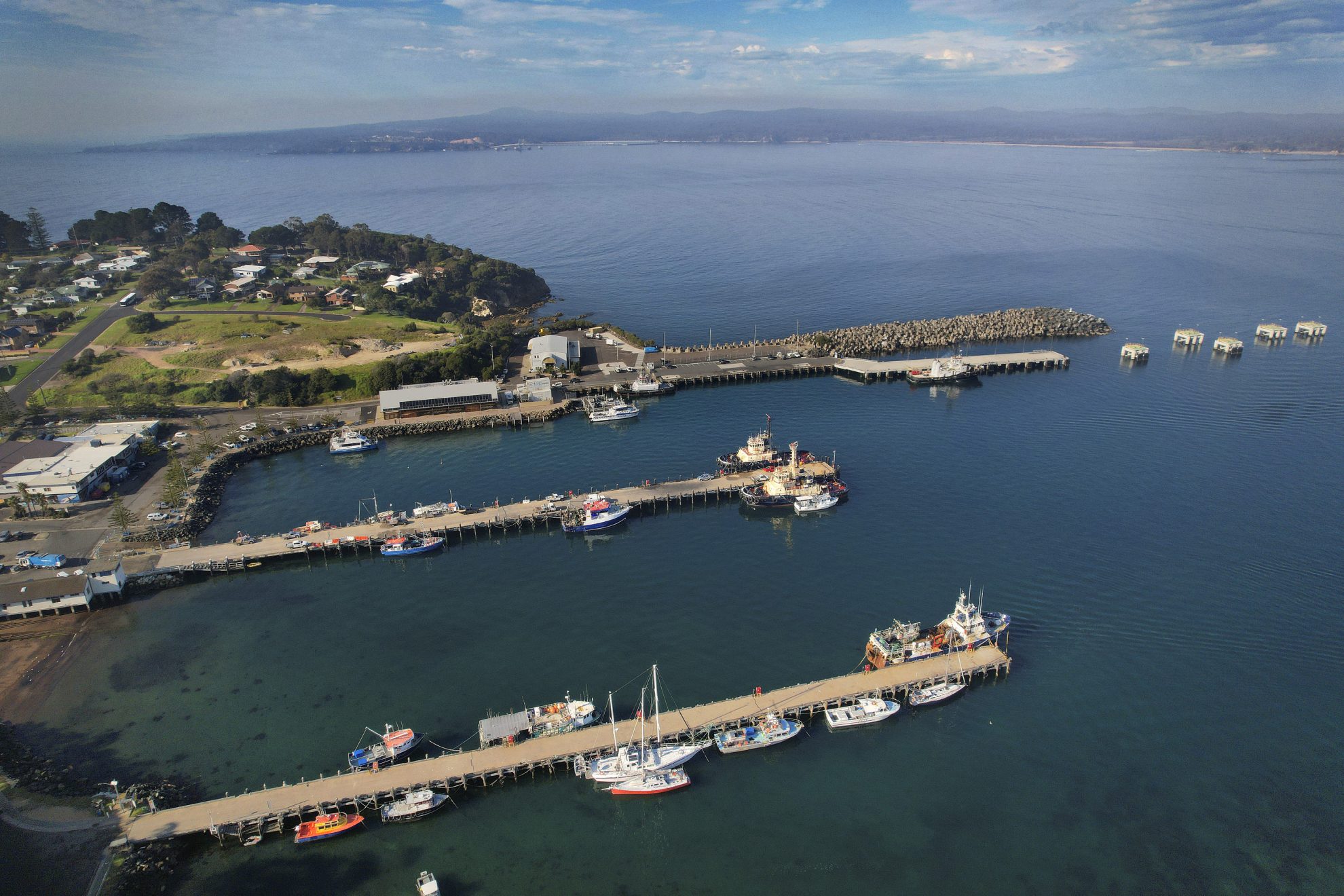 The addition of a veranda to shelter market stalls will see new life brought to the waterfront. The sheltered space will shade occupants, taking advantage of its northly orientation with natural lighting for the depth of the market. Large slatted timber doors extend the veranda when open.
The building design is modular, allowing for future growth.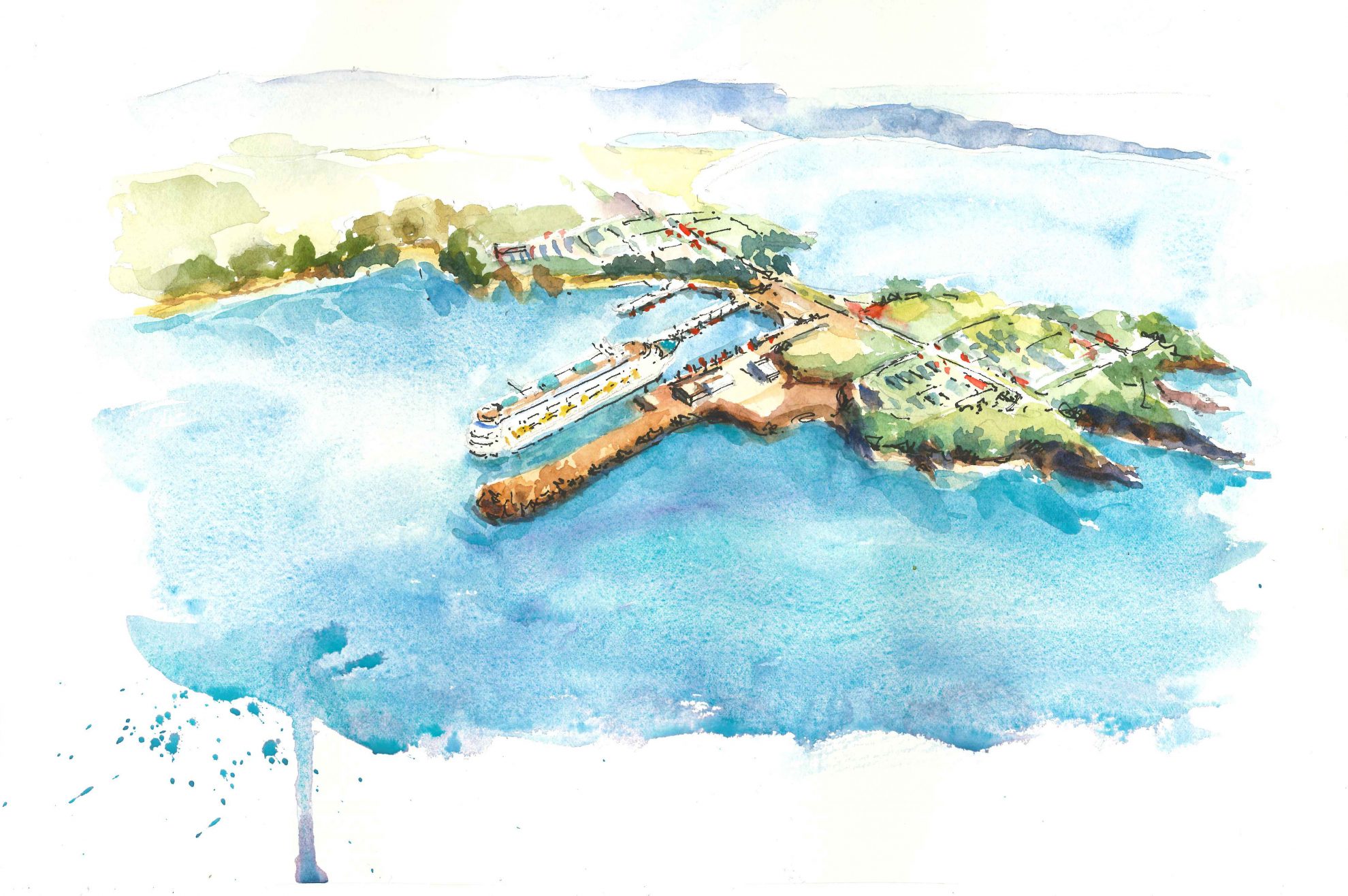 Port Authority of New South Wales opened the Eden Welcome Centre in mid 2021, ready for revived cruise operations.