A Space Encouraging Children to Learn Through Experience: The Burgmann Early Learning Centre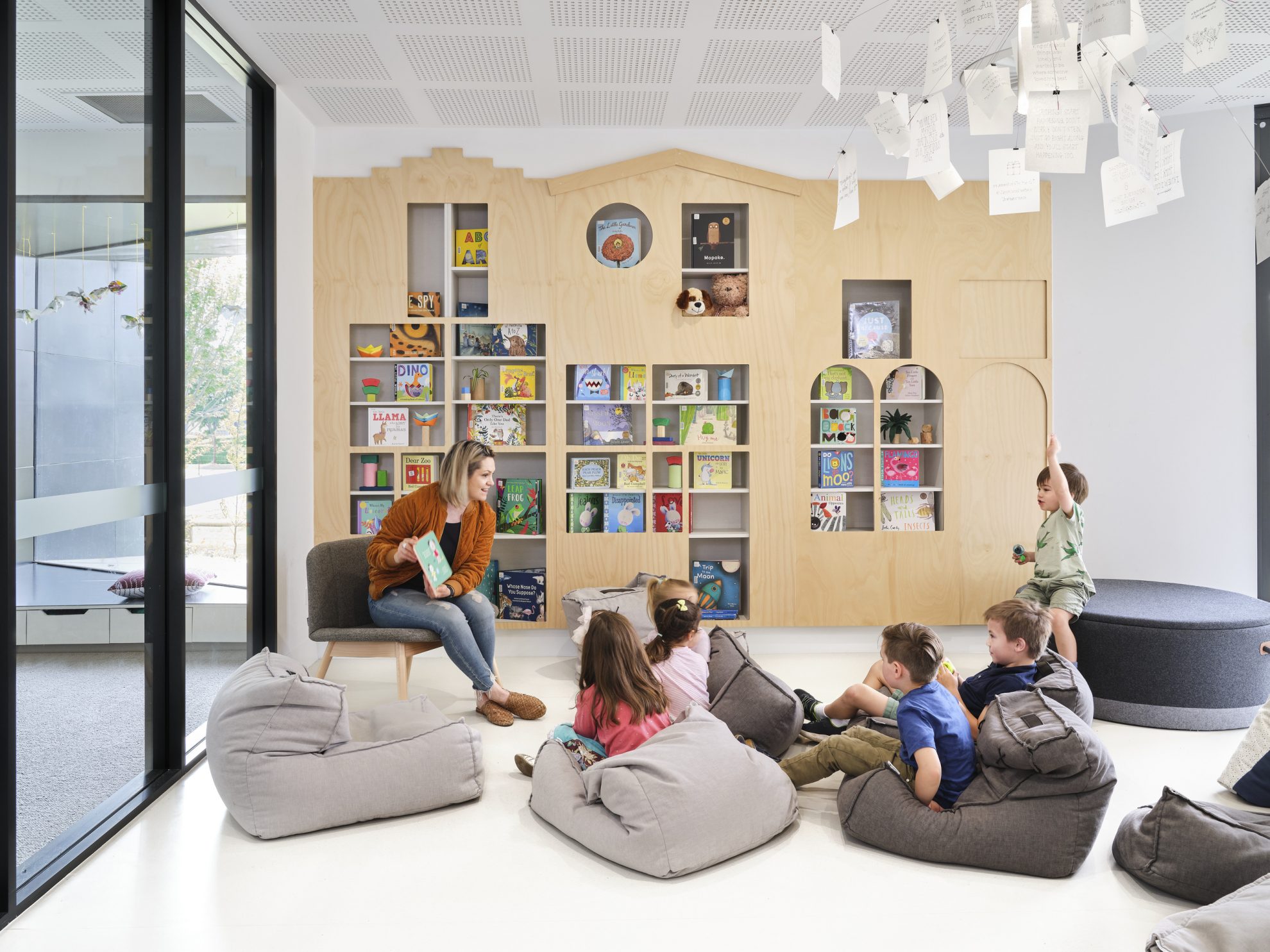 In Canberra, COX has used the Reggio Emilia education philosophy to design a space that encourages children to learn through experience.
The centre's design is driven by the pedagogical strategy that a child's environment is fundamental to their development, incorporating indoor/outdoor connections, rhythm and movement, warmth, accessible scale and flexibility.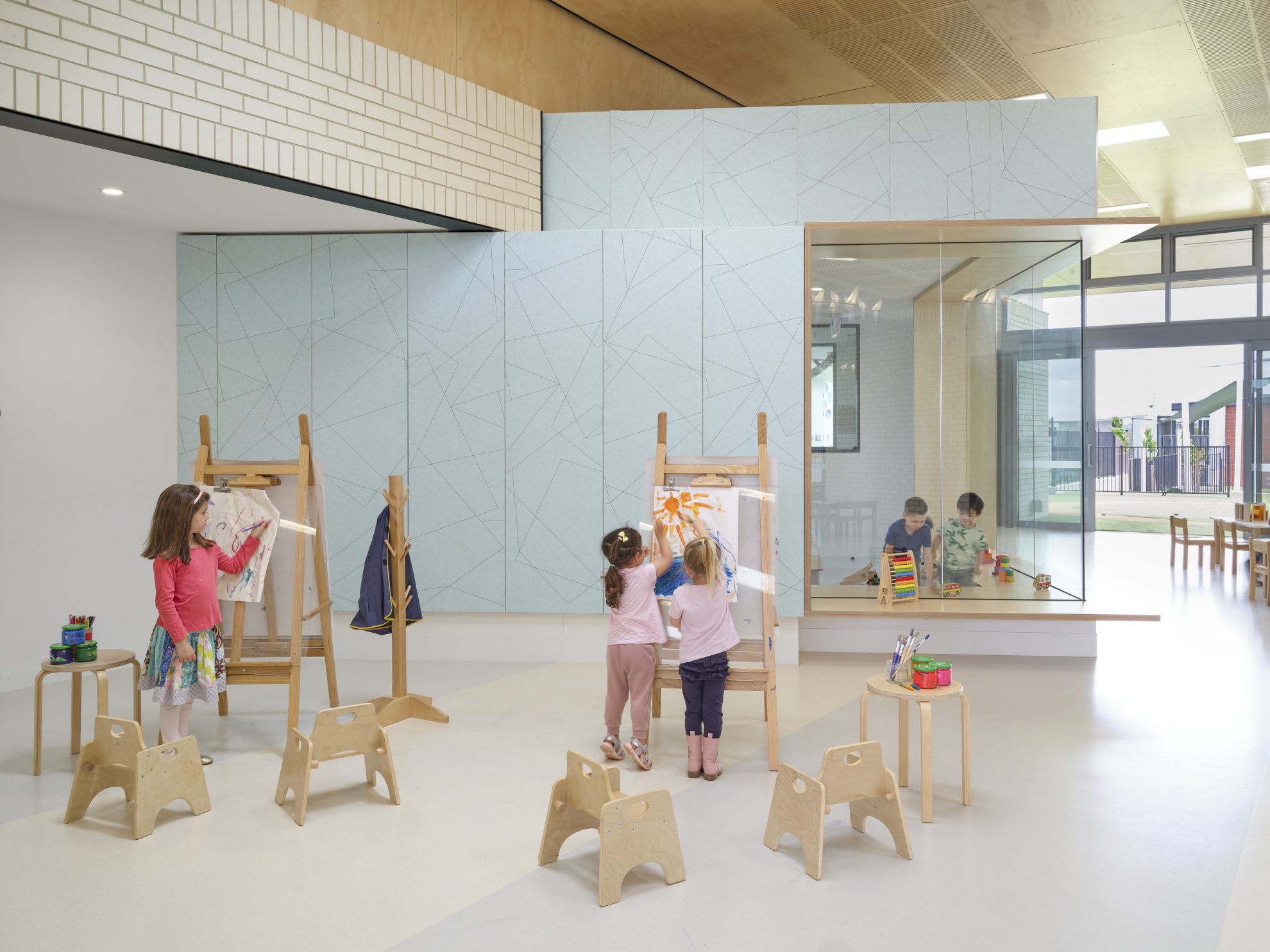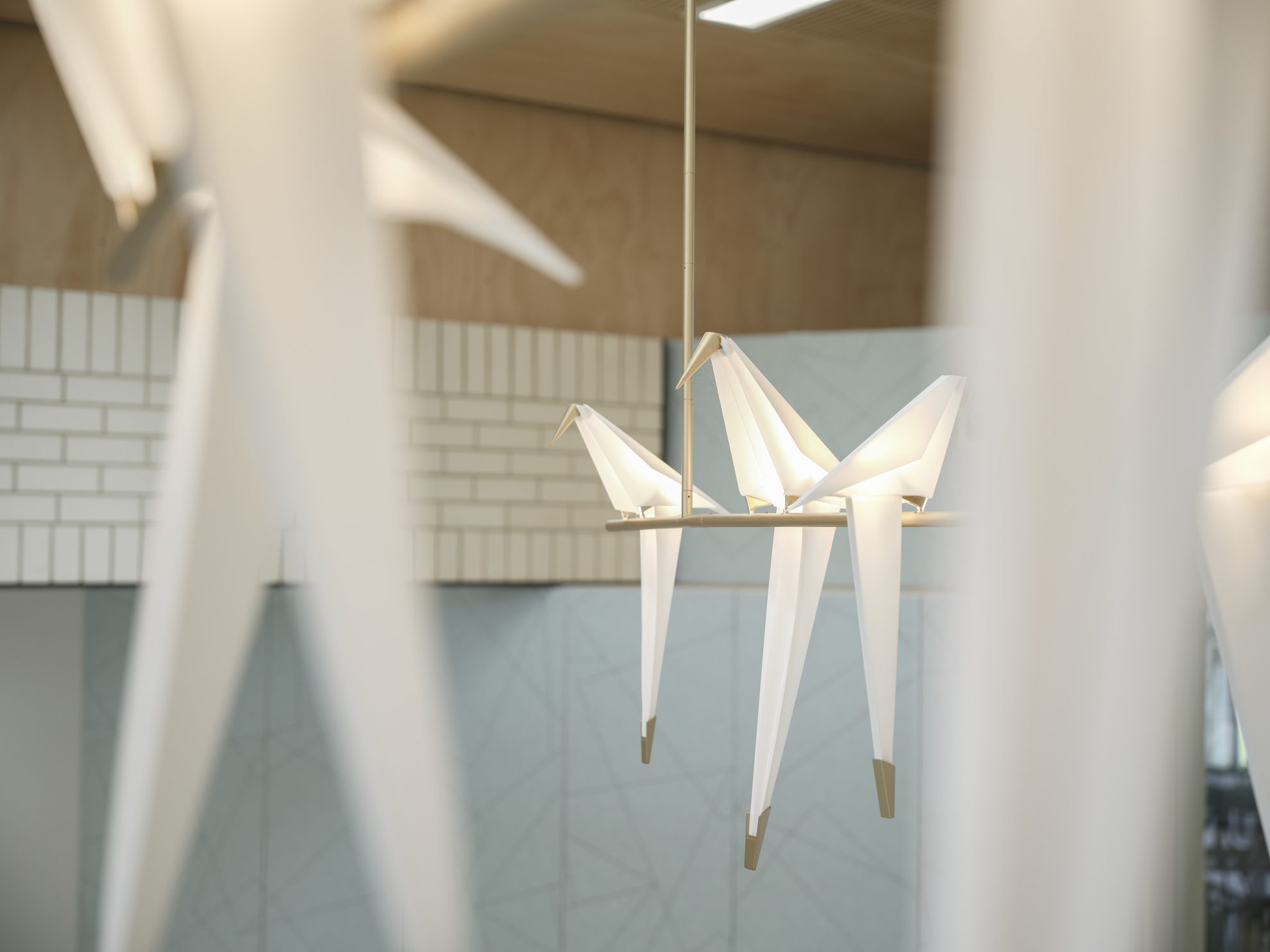 The design approach enables and supports curiosity and creativity, emphasising natural materials and lighting, adaptable interiors, clear organisation and accessibility. A central piazza and shared learning spaces caters to learning and play for all children, as well as acting as a gathering space.
Cox Director Karen Clutson says that this central zone is full of spaces that are experienced differently depending on the view or journey within the space.
COX Director, Karen Clutson
Rather than create a single large space, the asymmetrical piazza supports expansion out from the studios into areas that naturally connect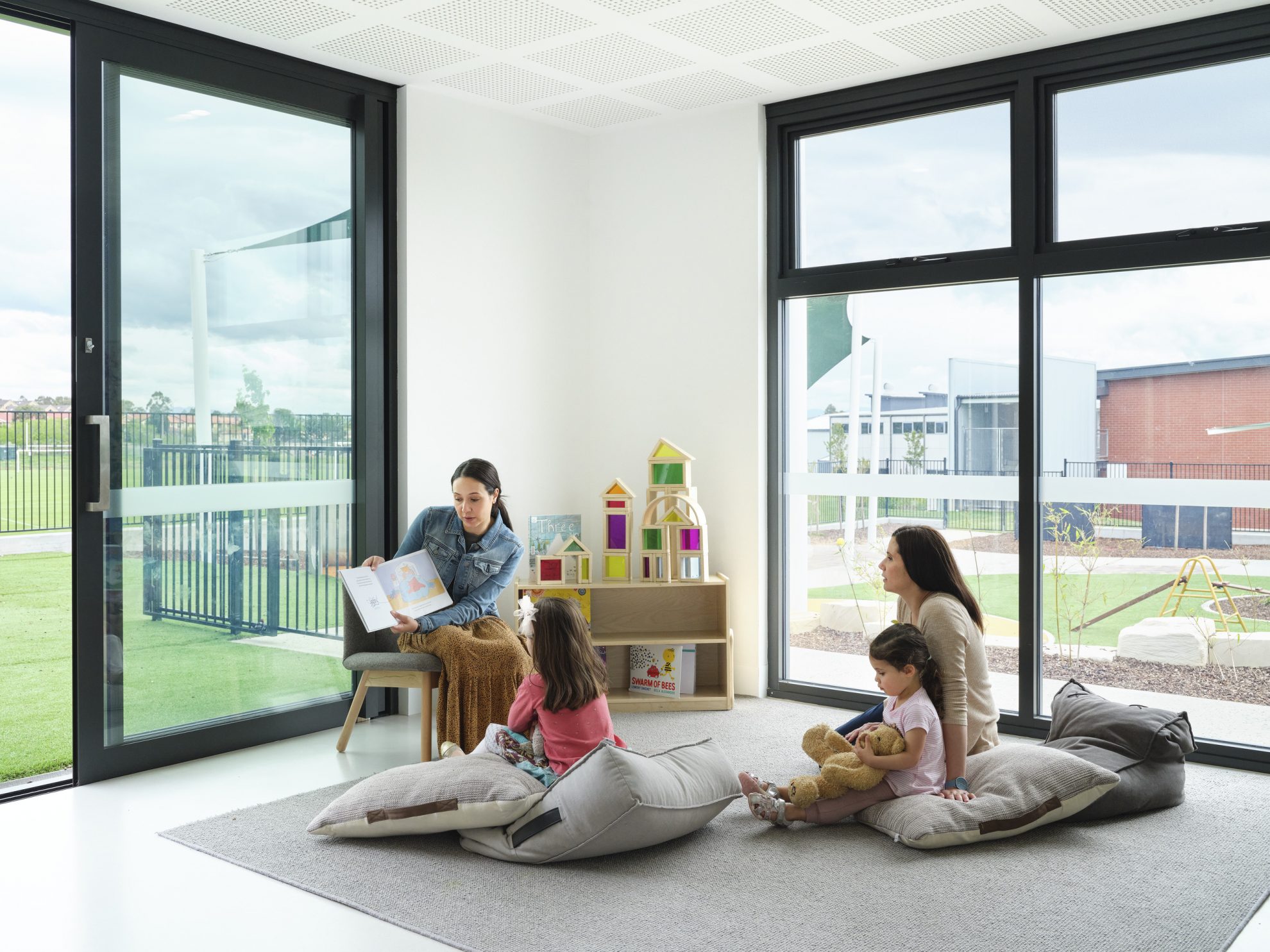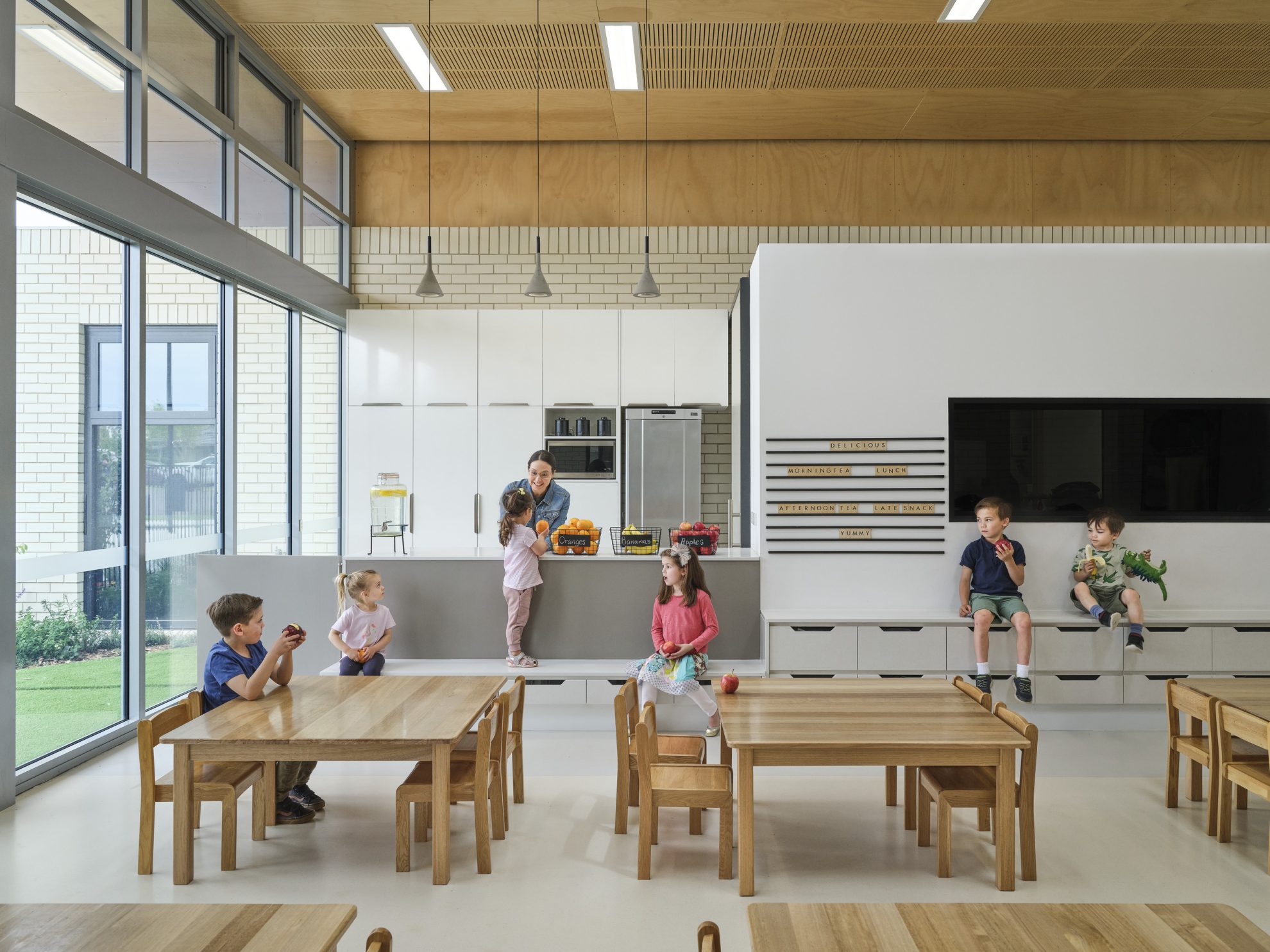 Studio spaces are accessible directly off the piazza, functioning as hubs for additional learning, quiet time and focused creative activities.
The Burgmann ELC uses architecture to encourage self-expression and communication, where communal amenities encourage shared use, and quiet, reflective spaces give opportunities for individual space and down-time.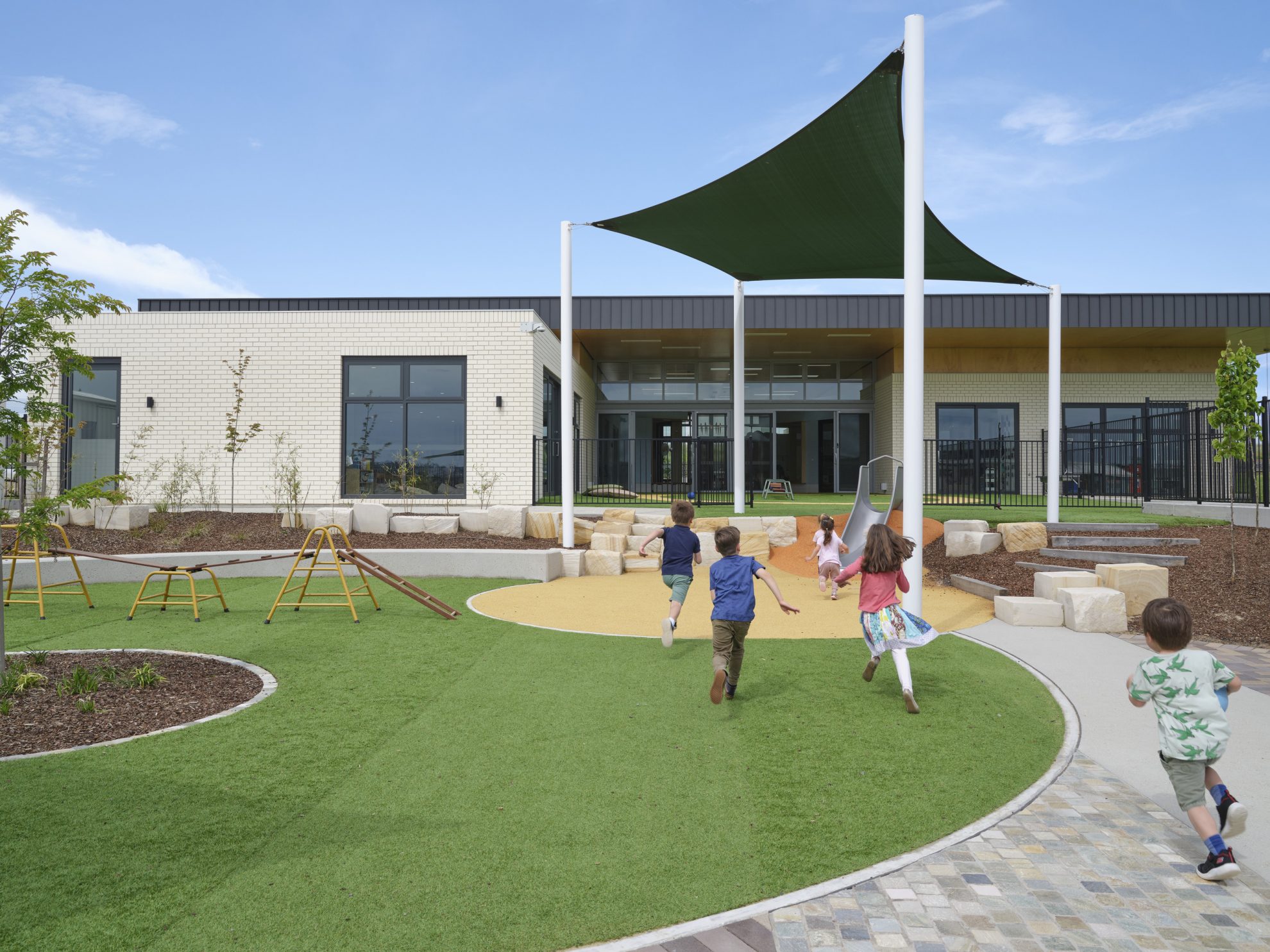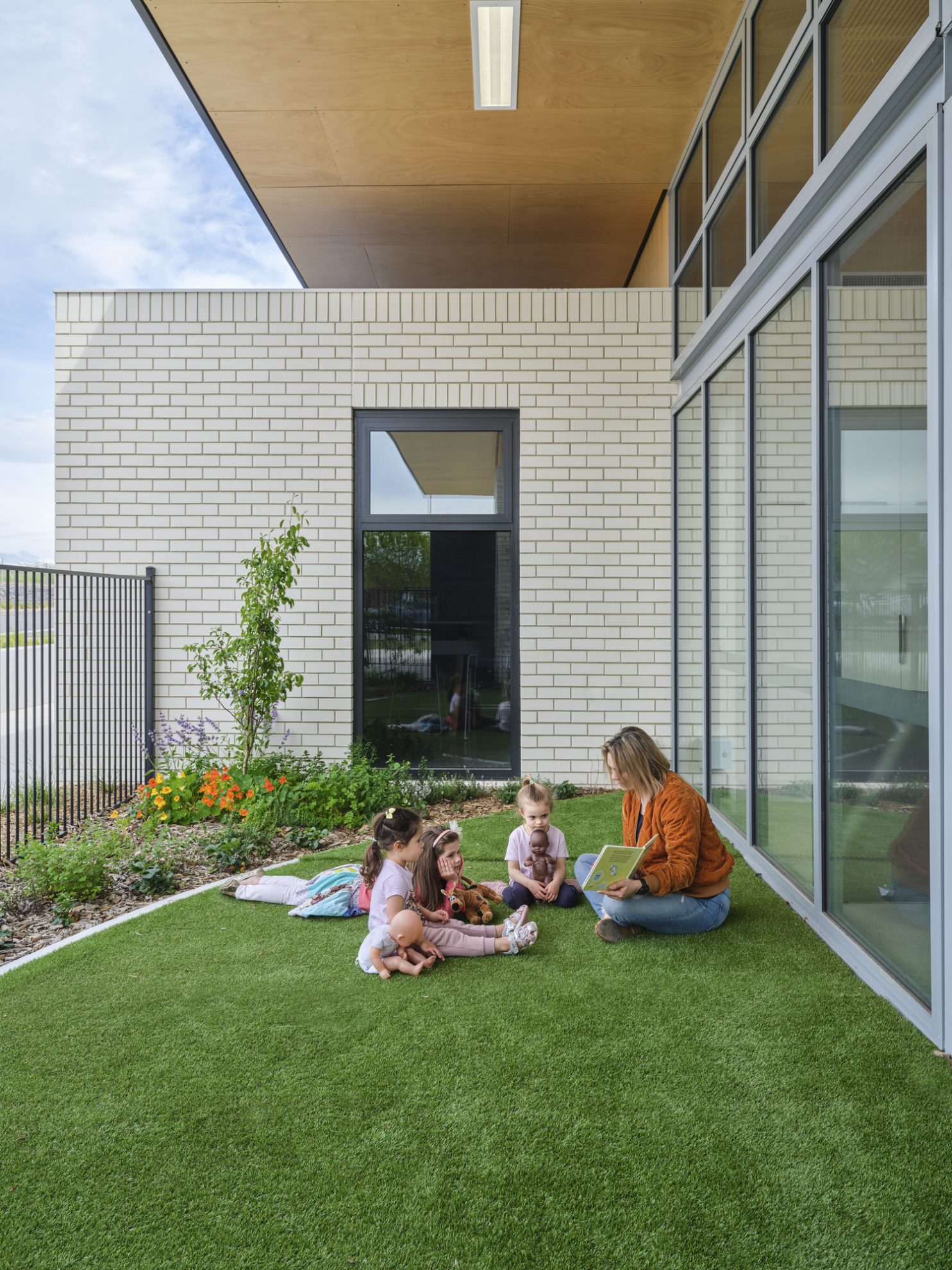 Classroom spaces are functional and flexible, large sliding doors are utilised to change room scale while asymmetric forms are purposely designed to create space for group learning as well as independent activity in quiet nooks and corners. Storage has been addressed through thickening of partitions to extend forms and conceal flexible cupboards faced in pinnable material to display artwork and pictures.
The client emphasised the importance for Burgmann ELC to function as a home-away-from-home and the interiors are a deliberate move away from the primary colours and decoration. Materials create domestic connections and the restrained colour palette is an inviting canvas – offering children space for self-expression through display and personalisation. Children truly 'activate' this space with their colourful world of play and movement.