Project Contact
Patrick Ness
Maja Belic
Rebecca Gaylor
Suhayl Annuar
Thomas Williams
Troy Thirlwell
Wei Ooi
Footscray Nicholson Learning Commons
Victoria University, Melbourne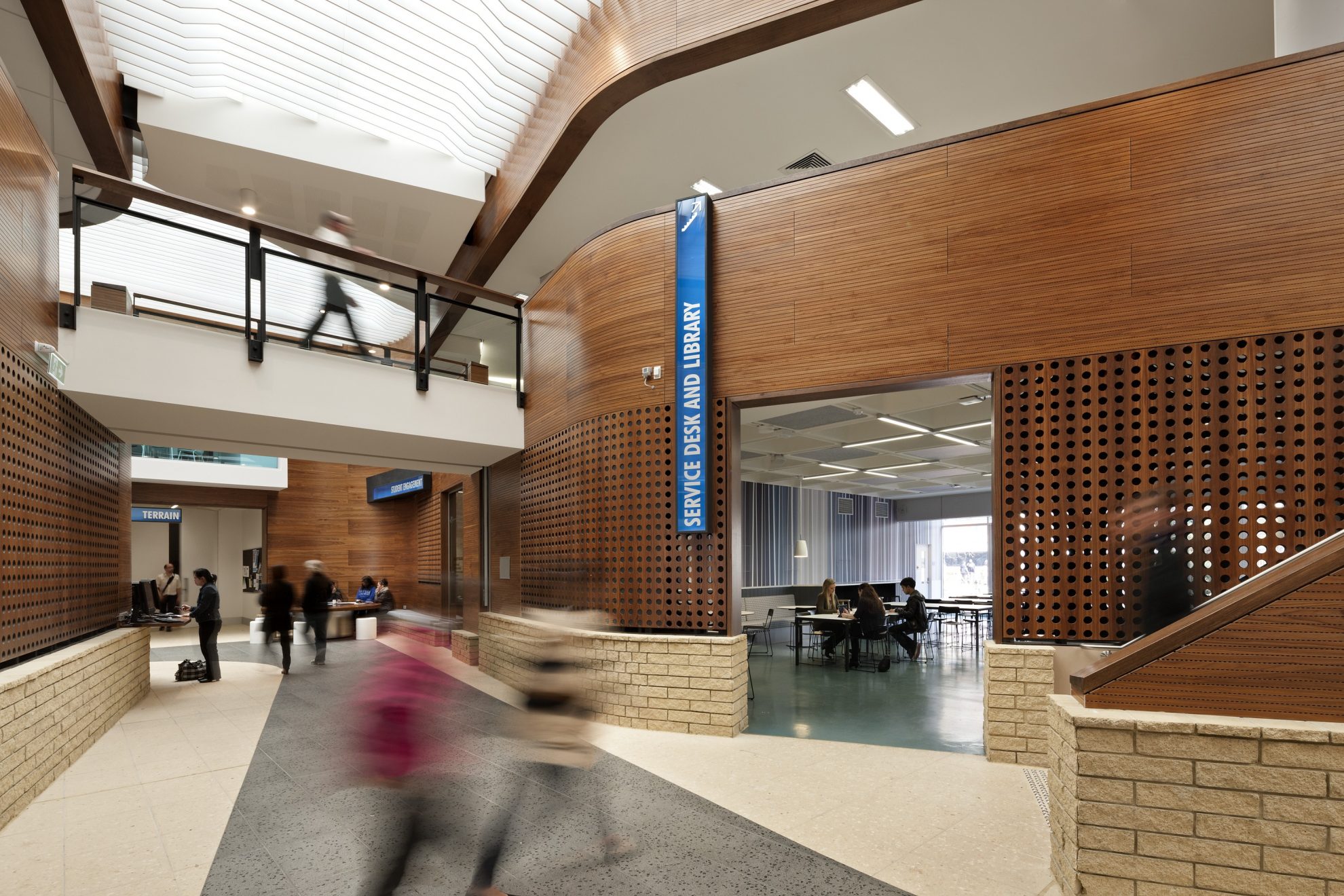 The Footscray Nicholson Learning Commons was a major institutional initiative to consolidate and create a highly visible address for each of the campus' student services while maintaining a cohesive identity for the facility overall and a legibility that communicated with the diverse student cohort. The project encompassed the refurbishment of 3,500m2 across two floors of a 1980s concrete and brick public works building. 
The design outcome featured a meandering double-height laneway cut through the existing building, connecting the public space on each side and the two levels within the building. The laneway references the scale and materiality of Melbourne's vibrant and intimate city lanes, providing an easily recognisable access point for student services.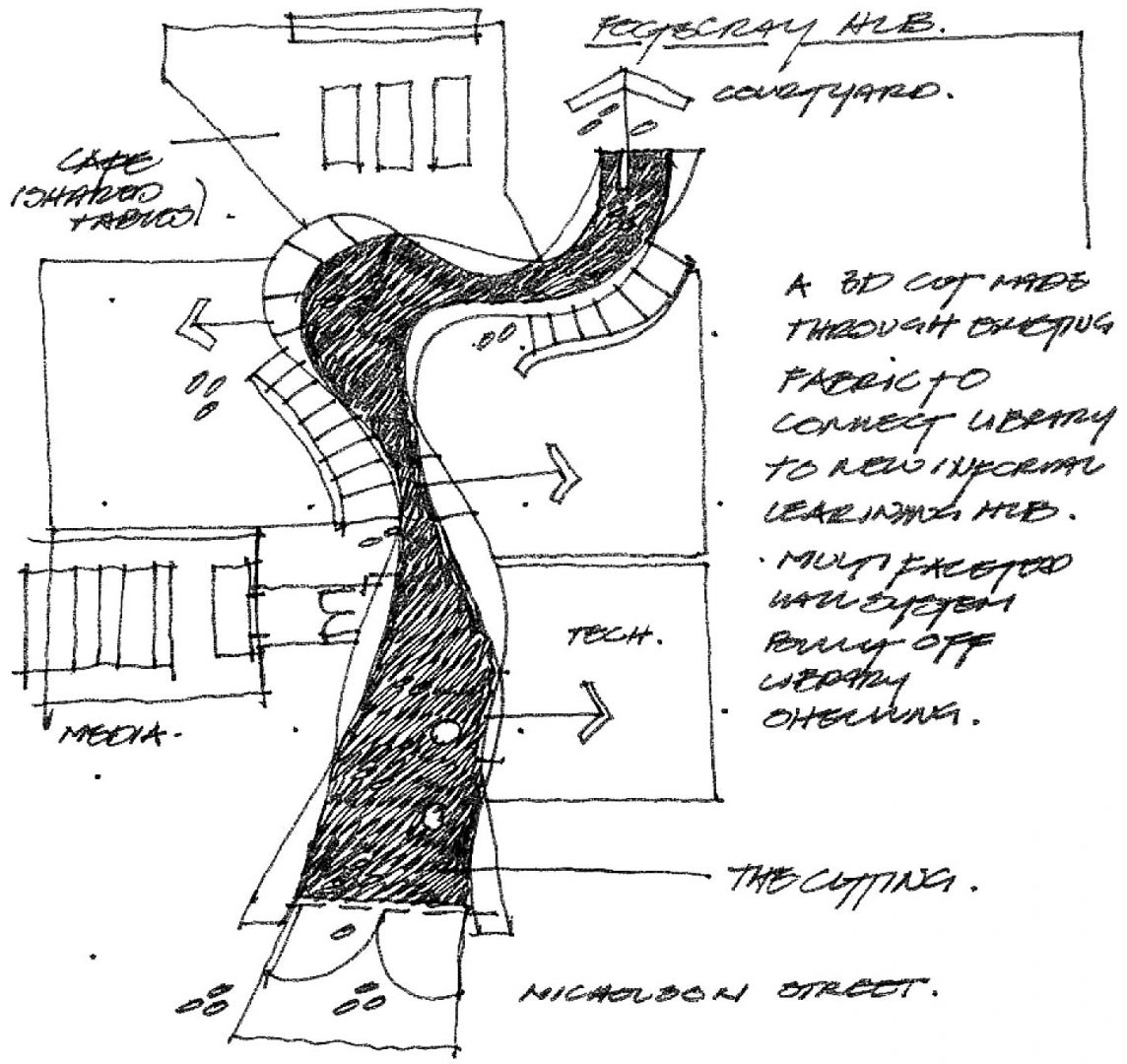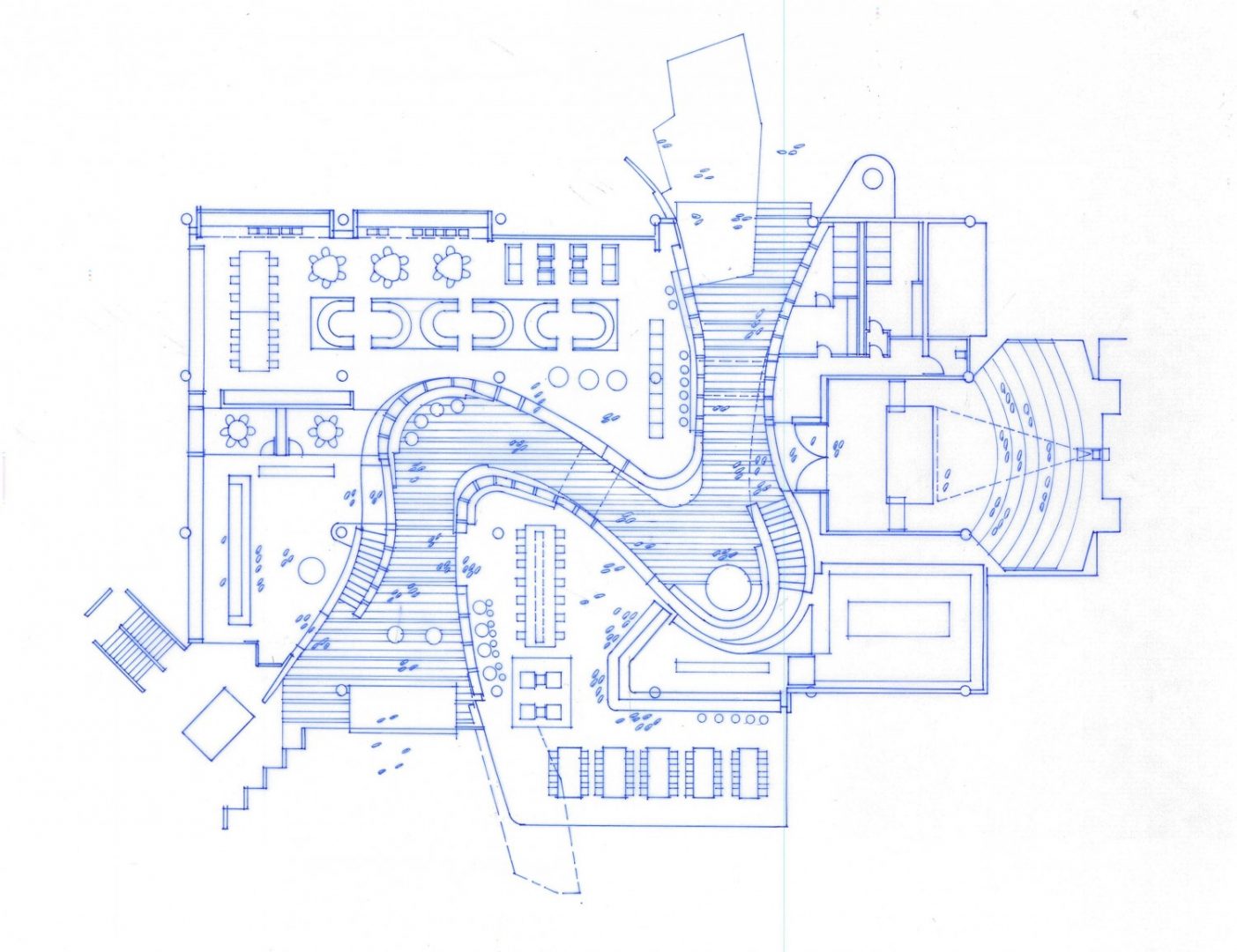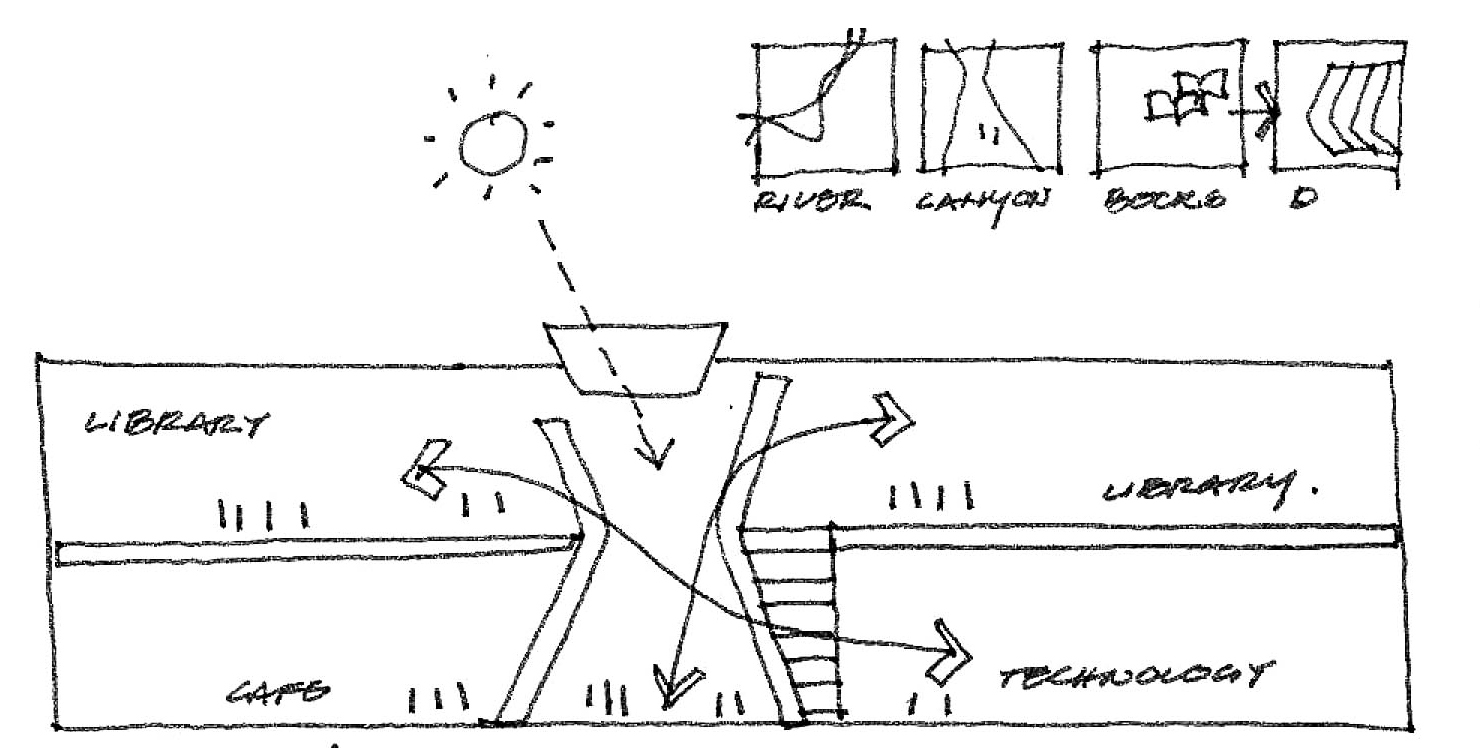 Double height internal facades along each side of the laneway open to the library, computer pit, cafeteria, career services, student engagement and student support, each with a clear address and identity. The volume of the laneway creates a panorama that encourages visual connection between spaces and levels.  
This significant refurbishment and transformation has extended the useful life of the building with a greatly reduced ecological footprint over a similar new build development. The project has been embraced by students and staff alike as the new heart of the campus.