Local Practice, Global Outlook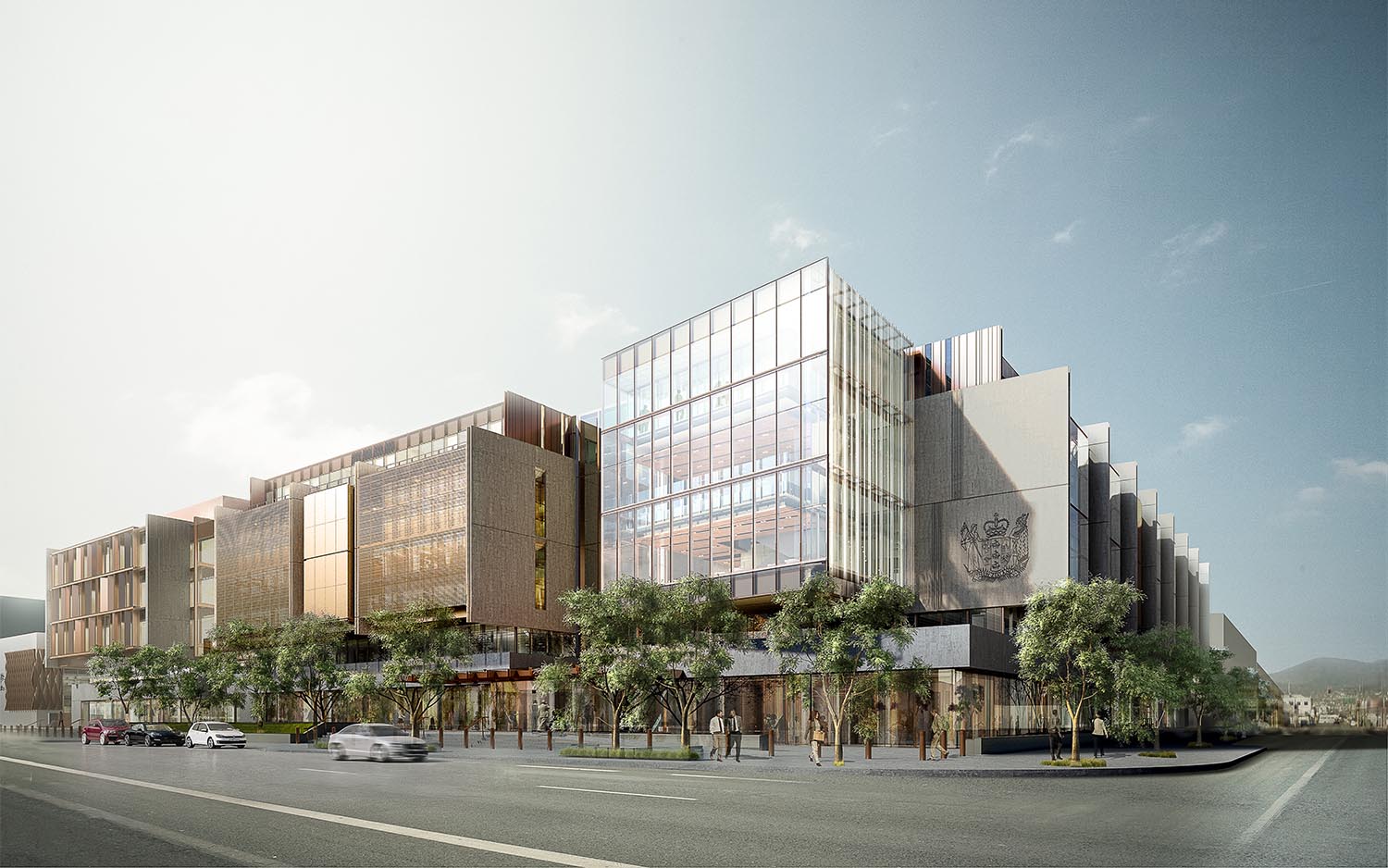 Our Brisbane studio has today been recognised by the Queensland Department for Trade and Investment for their contribution to exporting Australian design. The Department today issued a media release detailing the recently completed Christchurch Justince and Emergency Services Precinct, which is the largest urban rebuild since New Zealand's earthquakes. See the full release below.
The Queensland office of Cox Architecture has notched up another international achievement with the recent completion of the Christchurch Justice and Emergency Precinct in New Zealand.
The Christchurch project is the first in the world to combine justice, corrections, police and emergency services in one precinct – and also houses the first major public buildings built and opened since the city's devastating earthquakes of 2010 and 2011.
Cox Architecture participated in an international architectural consortium involved in the design and construction of the $3 million precinct, which includes three major buildings, all built to withstand future earthquakes.
Cox Architecture's Project Manager Tim Morgan said the project broke with traditional norms for courts and corrections projects.
'This project has questioned and rewritten the relationships between government departments, creating a precinct that works collaboratively across justice, police and correctional, and emergency services,' he said.
'It's also broken down the traditional barriers between security and accessibility, humanising what is perceived as a tense and stressful environment.
'For example, the public galleries are arranged around a large courtyard that's free from the usual security screening areas and is directly linked to the surrounding streets. People can meet, drink coffee, find refuge for reflection or gain information in an expansive, open environment.'
Mr Morgan said that the precinct also incorporated sophisticated solutions to address earthquake risk.
'From an Australian point of view, it was very interesting designing buildings that must survive major earthquakes,' he said.
'There's a lot of complexity in allowing a building to shake in all directions and not fall down.
'We used a strategy of base isolation, which involves separating the majority of the building from the ground or lowest level.'
Cox Architecture is an Australia-wide practice working and recognised internationally. Other current major overseas projects include the Jakarta International Velodrome and the National Maritime Museum of China project, which Cox won with the support of TIQ.
At home, the practice recently completed the revolutionary design for the Brisbane Flood Recovery Ferry Terminals project, which received the prestigious Brunel Medal for 2017 from the UK's Institution of Civil Engineers.
Warren and Mahoney and Opus were the two other architectural firms involved in the project consortium for the Christchurch project, which officially opened in September.[/vc_column_text][/vc_column][vc_column width="1/2″][vc_images_carousel images="5994,5995,5996,5997″][vc_column_text]Christchurch Justice and Emergency Services Precinct, images via Instagram.