North Queensland Stadium: An Aerial Update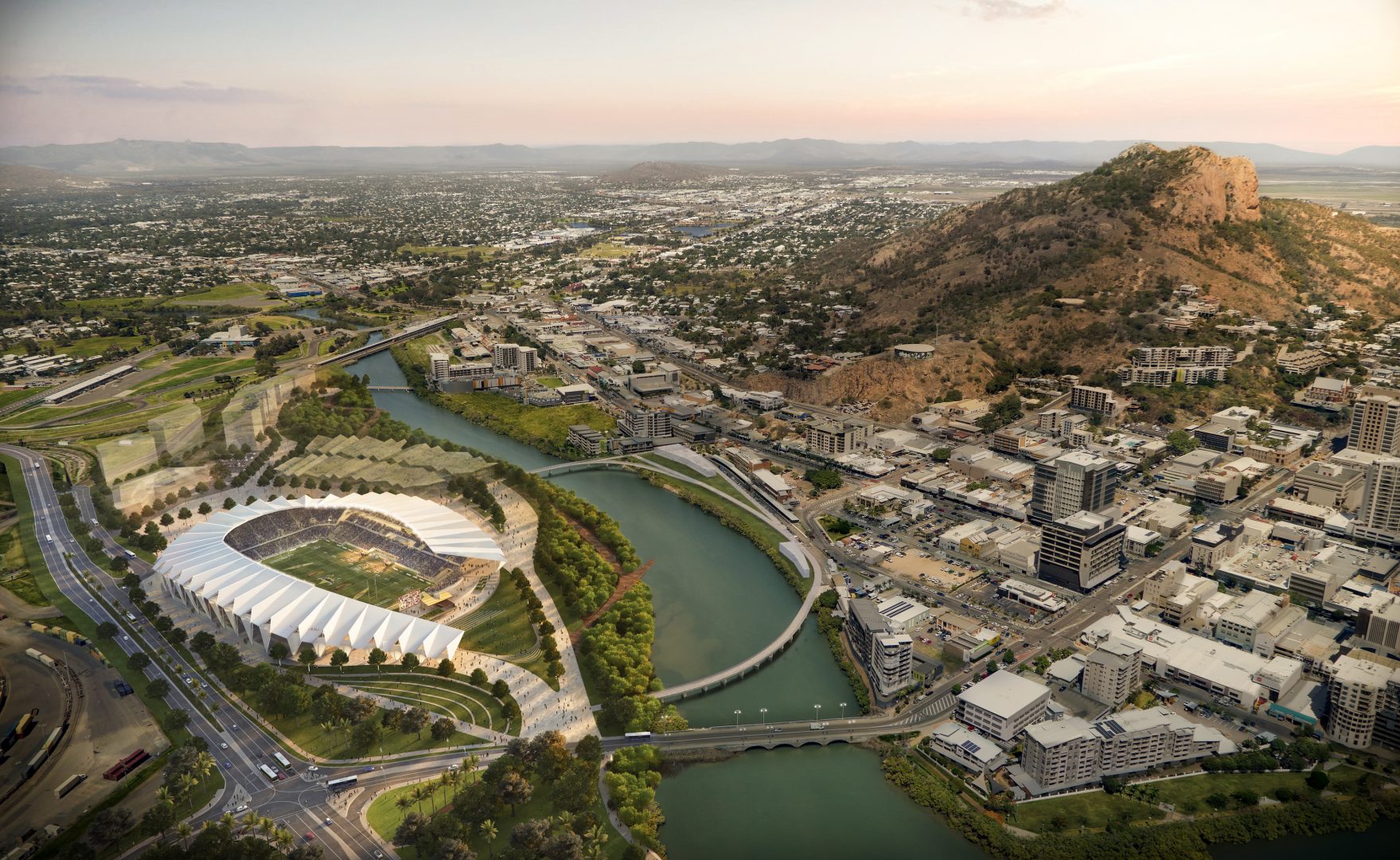 The Queensland State Government have released drone footage showing the progress of construction at the North Queensland Stadium in Townsville.
Once complete, this 25,000-seat facility will revitalize the region, offering exceptional public space and a world-class standard venue for sport and entertainment.
Visually, 'the stadium design is an expression of tropical Queensland and North Queensland in particular,' said Richard Coulson, project director at Cox Architecture. 'It combines structural, functional and operational aspects of international modern stadiums with engagement of the environment that is quintessentially Queensland.'
North Queensland Stadium continues Cox Architecture's tradition of delivering Australia's best sporting infrastructure and is on track for completion in 2020.