Redefining travel at the new Melbourne Jet Base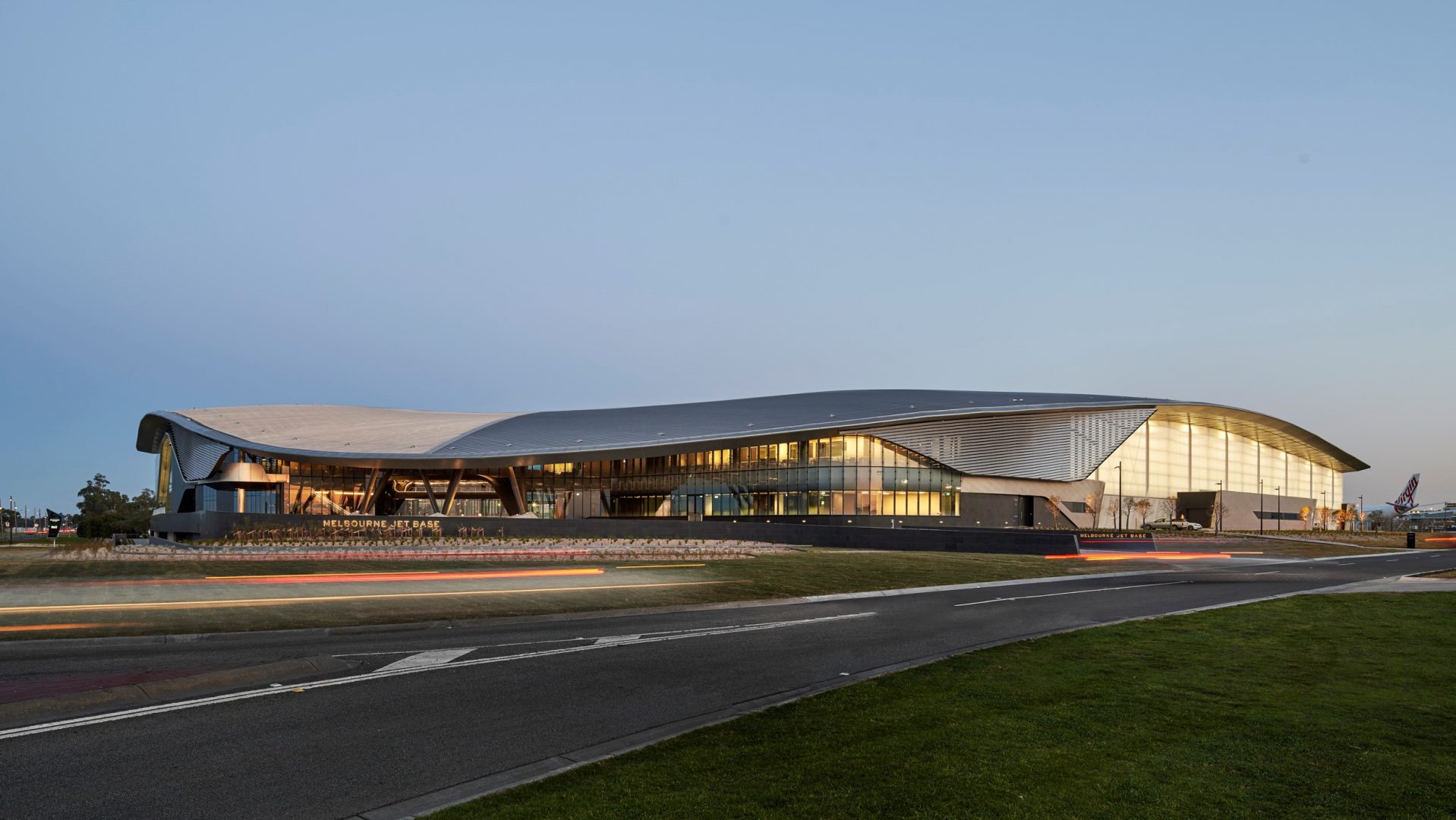 In a city rich with a wide range of international sporting and entertainment events, cultural attractions and a lifestyle that is the envy of cities worldwide, the addition of a purpose built private Jet terminal designed to be the best of its type in the world represents a bold new step as Melbourne seeks to regain its mantle as the most livable city in the world. Melbourne Jet Base seeks to redefine the entry and departure experience for high net worth individuals, foreign dignitaries, celebrities and sports stars who demand level of service, security and privacy well beyond what is available in a commercial airline terminal.
Situated in a discreet location at Melbourne International Airport Tullamarine, the facility boasts 24 hr access to full length runways, two expansive hangars with ancillary ground support spaces, in house customs and immigration screening, generous pilot support areas, function spaces and high-end guest facilities more akin to the World's finest luxury hotel lobbies.
Melbourne Jet Base's architectural expression is defined by its elegant and iconic wing form, articulated using aviation inspired materiality and a play on the poetic tension of earth and sky. Conversely, the warm interior spaces embrace a uniquely Australian palette of materials, textures and colours, designed to both calm and comfort those in transit.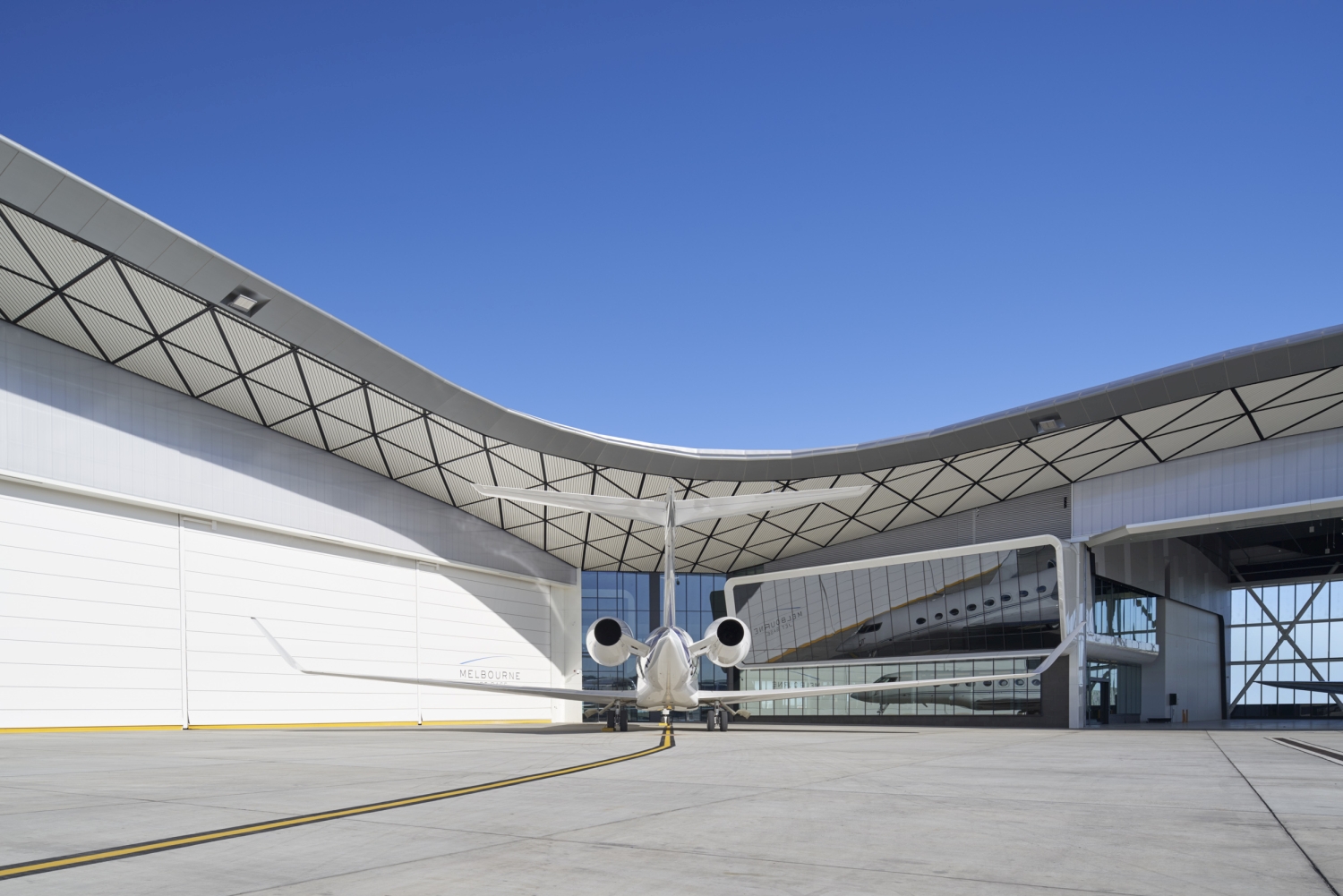 Both the design and client team decided at the outset that this facility needed to be uniquely Australian and showcase what our country and culture aspire to while avoiding at all costs the sense of placeless uniformity so common in airport lounges worldwide. We think our collective approach has resulted in a terrific outcome for our client and truly unique contribution to the Melbourne Airport Precinct, and the State of Victoria's tourism sector.