Project Contact
Andrew Tucker
Amy Benjamin
Anesh Narsai
Bevan Botha
Cassandra Collins
Chloe Mikronis
Duncan Munro
Emanuelle Eon
Gavin Daly
Irene O'Sullivan
Julio Brenes Bolanos
Karen Unkles
Karlee Blackburn
Katie Cooper
Linden Maginness
Margherita Portelli
Mohamed Elhefny
Paul Hudson
Renee Hu
Saghar Hendi
Sandra Palmer
Tommy Wong
Vanessa McCaffrey
Melbourne Jet Base | Interiors
Melbourne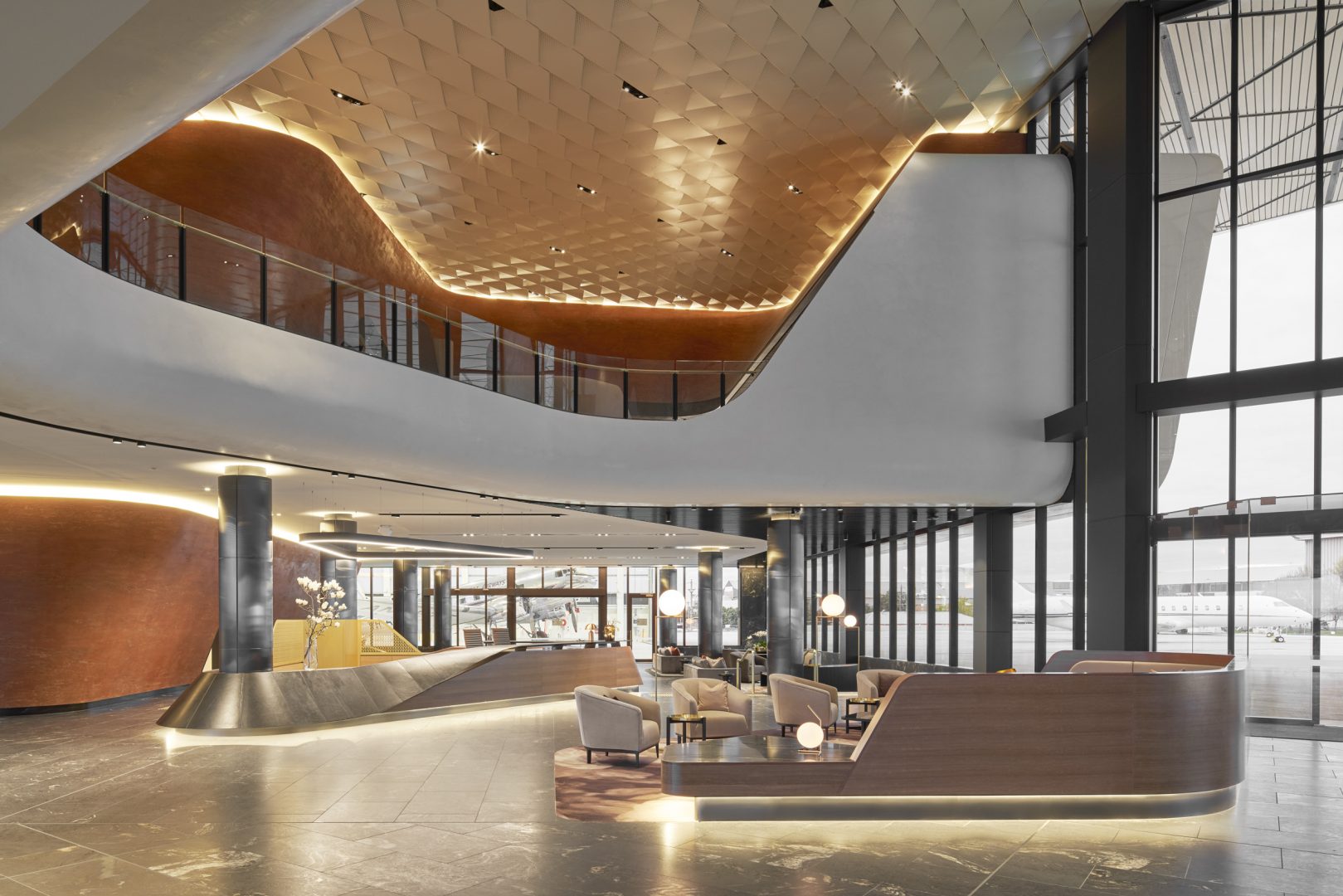 In a city rich with a wide range of international sporting and entertainment events, cultural attractions and a lifestyle that is the envy of cities worldwide, the addition of a purpose built private Jet terminal designed to be the best of its type in the world represents a bold new step as Melbourne seeks to regain its mantle as the most livable city in the world. Melbourne Jet Base seeks to redefine the entry and departure experience for high net worth individuals, foreign dignitaries, celebrities and sports stars who demand level of service, security and privacy well beyond what is available in a commercial airline terminal.
Situated in a discreet location at Melbourne International Airport Tullamarine, the facility boasts 24 hr access to full length runways, two expansive hangars with ancillary ground support spaces, in house customs and immigration screening, generous pilot support areas, function spaces and high-end guest facilities more akin to the World's finest luxury hotel lobbies.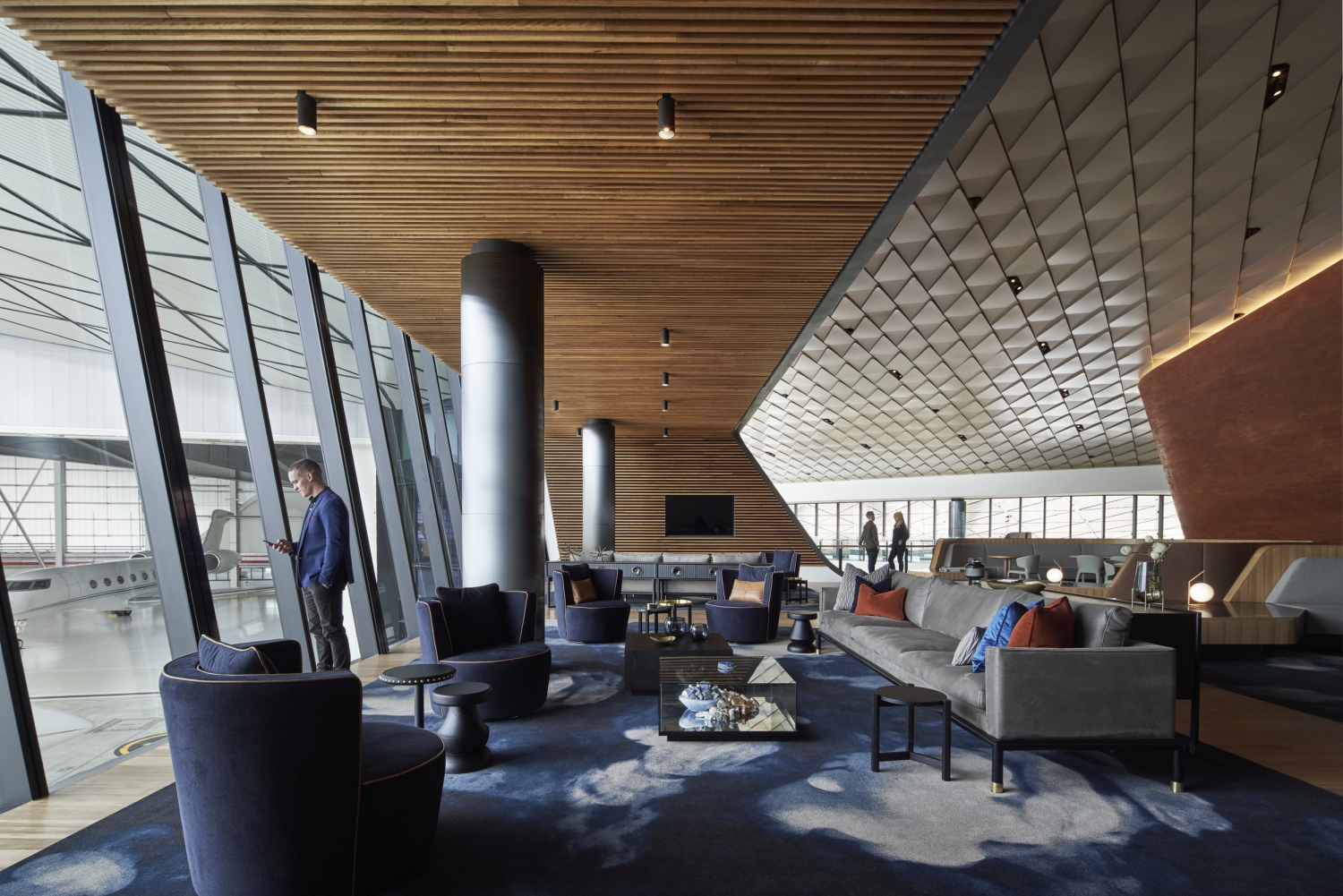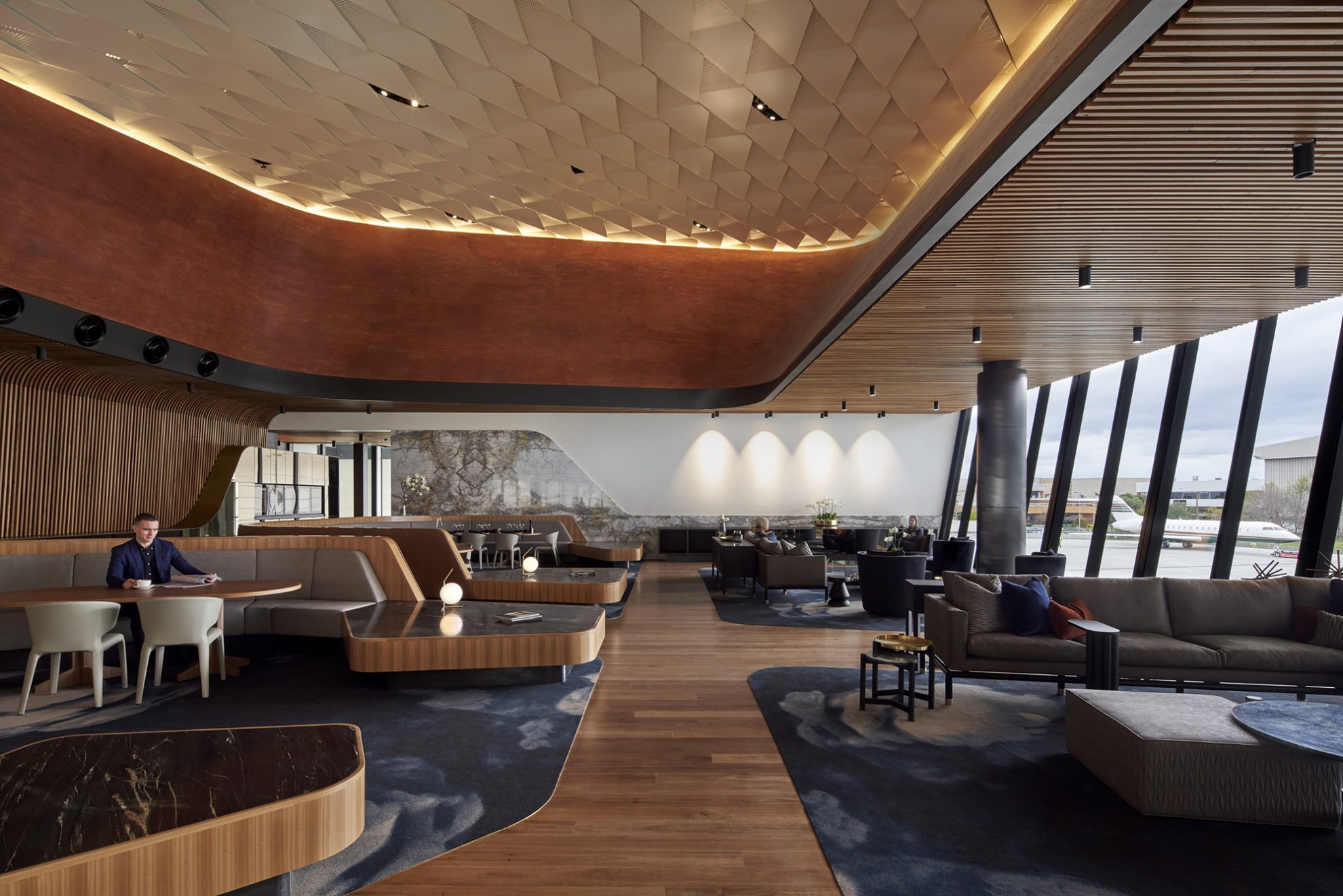 Christina Prodromou, Director (Interiors)
Jetbase, more than any other project in recent times, illustrates to our community and clients the quality of experience our team can deliver. Internally, it provided us with an opportunity to explore materials and building techniques that will undoubtedly influence future work. Externally, it's delightful to have such a beautiful project in our portfolio that both demonstrates our design capabilities and illustrates the benefits of inter-sector design knowledge. Jetbase has given our team such a boost and a sense of pride in how we showcase and communicate Cox's interiors story.