Sydney: by Sydneysiders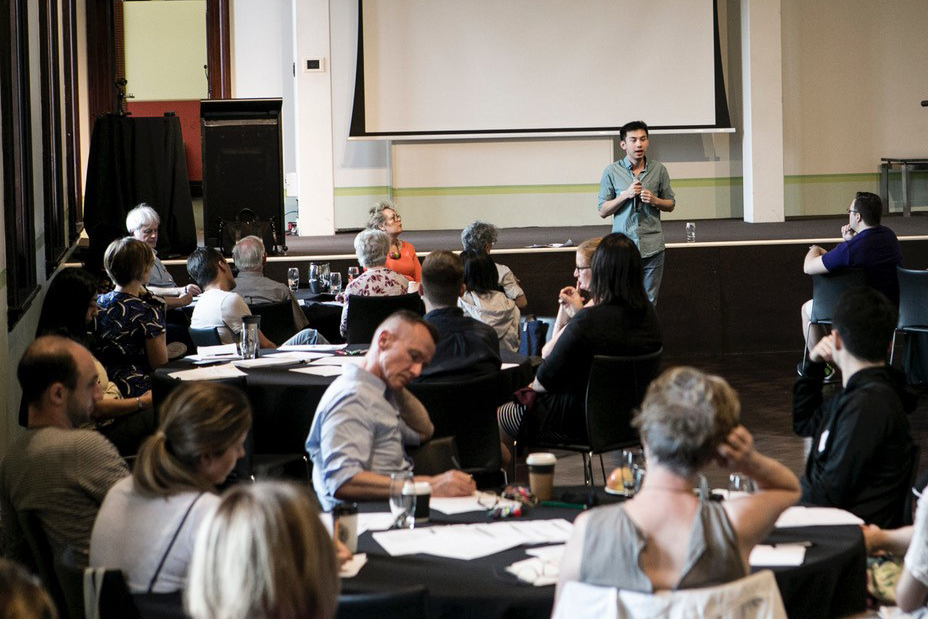 HY William Chan writes a letter from the future, as if reflecting on his 2019 involvement as a City of Sydney Expert Panel member to the Sydney 2050 Citizens Jury. The Jury made recommendations to the Council on what should be implemented in Sydney by 2050 so that the community's vision is realised.
Dear Sydneysiders of 2050,
30 years ago, in August to December 2019, a cohort of fifty randomly-selected Sydneysiders envisioned the City's future, sowing the vital seeds in what has grown to become the Sydney we live in today. Facilitated by the City of Sydney and New Democracy, this was the origin of the 'Citizens Jury' that today's urban governance structure and participatory planning processes would be unrecognisable without.
The Jury members came together over 13 weeks involving six full days, sifting through 2,500 public submissions of future ideas. They realised the significance of their responsibility, or jury 'duty', elevated from citizen to decision-maker. Their challenge ahead was to develop consensus on what should be implemented in Sydney by 2050.
Initially, the Jury discussion and debate gravitated towards solving local neighbourhood gripes, becoming a forum for current issues to be tabled and raised to the Council. Indeed, it seemed more productive to focus on a community's immediate, daily and lived concerns, especially when provided with a unique voice as an equal stakeholder in city-making. It is much more testing to conceive what such concerns could hold in the future, perhaps for another generation, in five years' time, let alone in 30 years.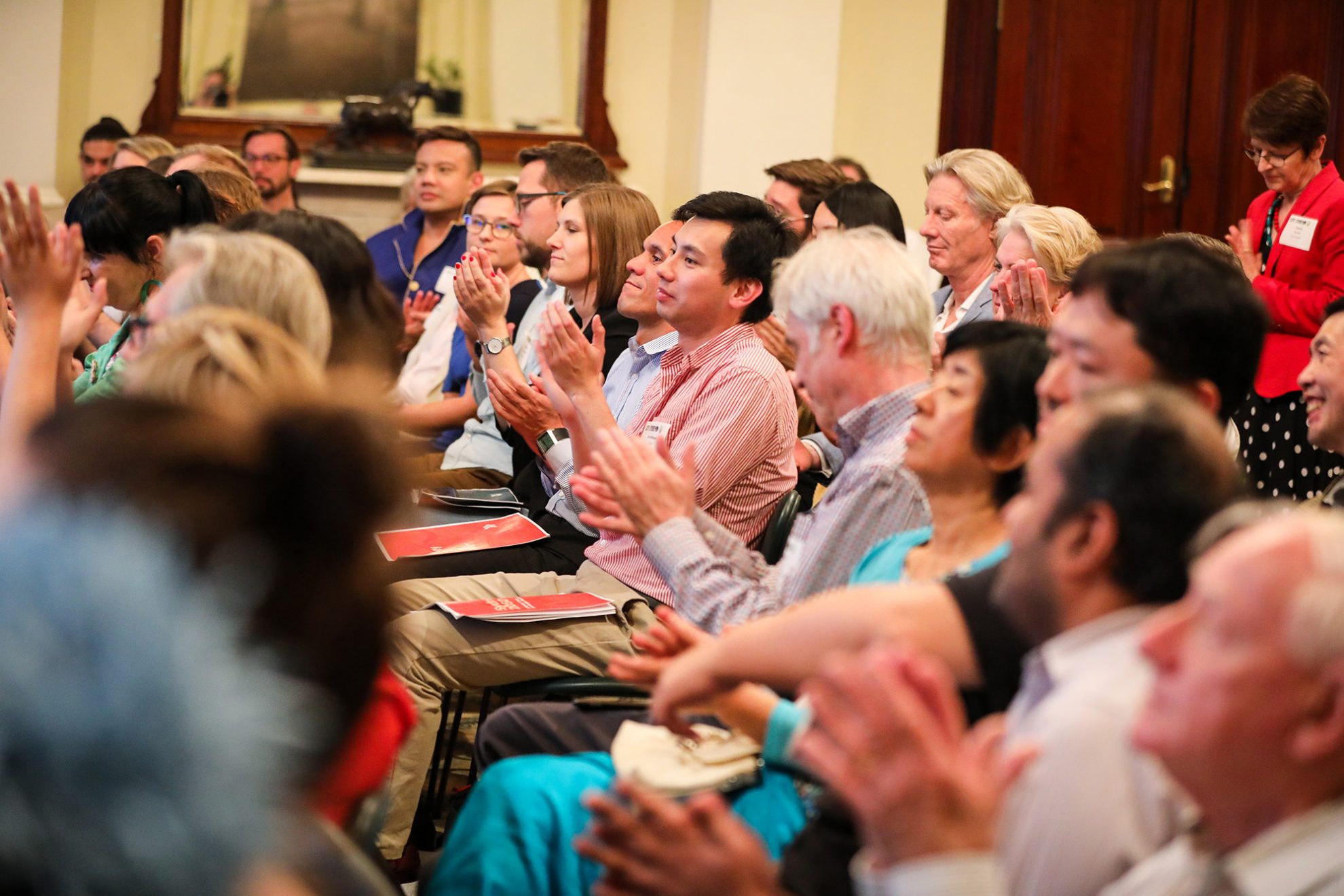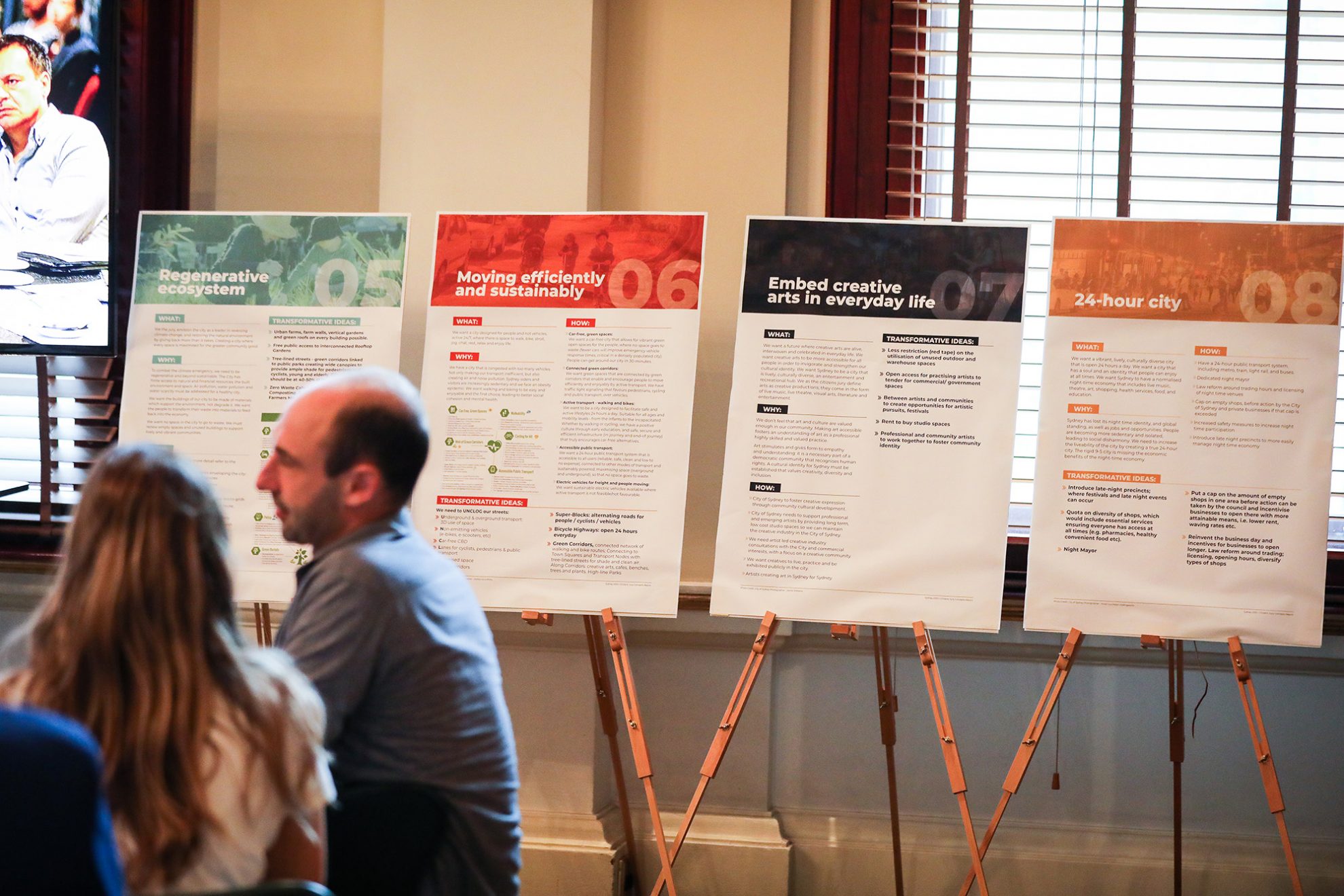 What was certain though was the acceleration of change over time. Through rapid urbanisation, growing populations, environmental change and technological evolution, the pace in which cities were shaped was condensing, creating urban futures that were progressively unknown and difficult to foresee. This provided a timely opportunity that required greater foresight and longer-term, sustainable and innovative responses to governance, city strategy and planning policy setting.
By working with 'expert witnesses', akin to a court of law, the Jury members called upon specialist knowledge in urban planning, architecture, sustainability, housing, innovation and Indigenous issues to assist in their deliberations. They were challenged to be aspirational with their collective ambition for the city and to push beyond the boundaries of the status quo.
By involving everyday citizens directly in decision making, the Citizens Jury was a live experiment in direct democracy, devolving traditional governance while catalyzing grassroots, local knowledge to develop strategic consensus. In fact, they became the experts. With further workshops and deliberations, they distilled the ideas into eight overarching concepts that shaped today's Sydney.
Participatory governance
A new model of governance that genuinely engages citizens in decision making on all levels, which is responsive and adaptable.
First peoples of Australia (leadership and representation)
The traditional custodians of the land being able to play a central role on how to shape the city, through active participation in governance that is embedded and respectful.
Innovative and future-ready
A city that is always ready for the future.
Housing for all
A city providing a wide range of accessible and affordable housing options, being inclusive, promoting social and community cohesion.
Regenerative ecosystem
A leader in reversing climate change and restoring the natural environment by giving back more than what the city takes.
Moving efficiently and sustainability
A city with efficient, people-focused transport that is car-free, green and enjoyable.
Embed creative arts in everyday life
A future where creative arts are alive, interwoven and celebrated in everyday life, accessible for all at different times.
24-hour city
A vibrant, lively, culturally diverse city, that is open 24 hours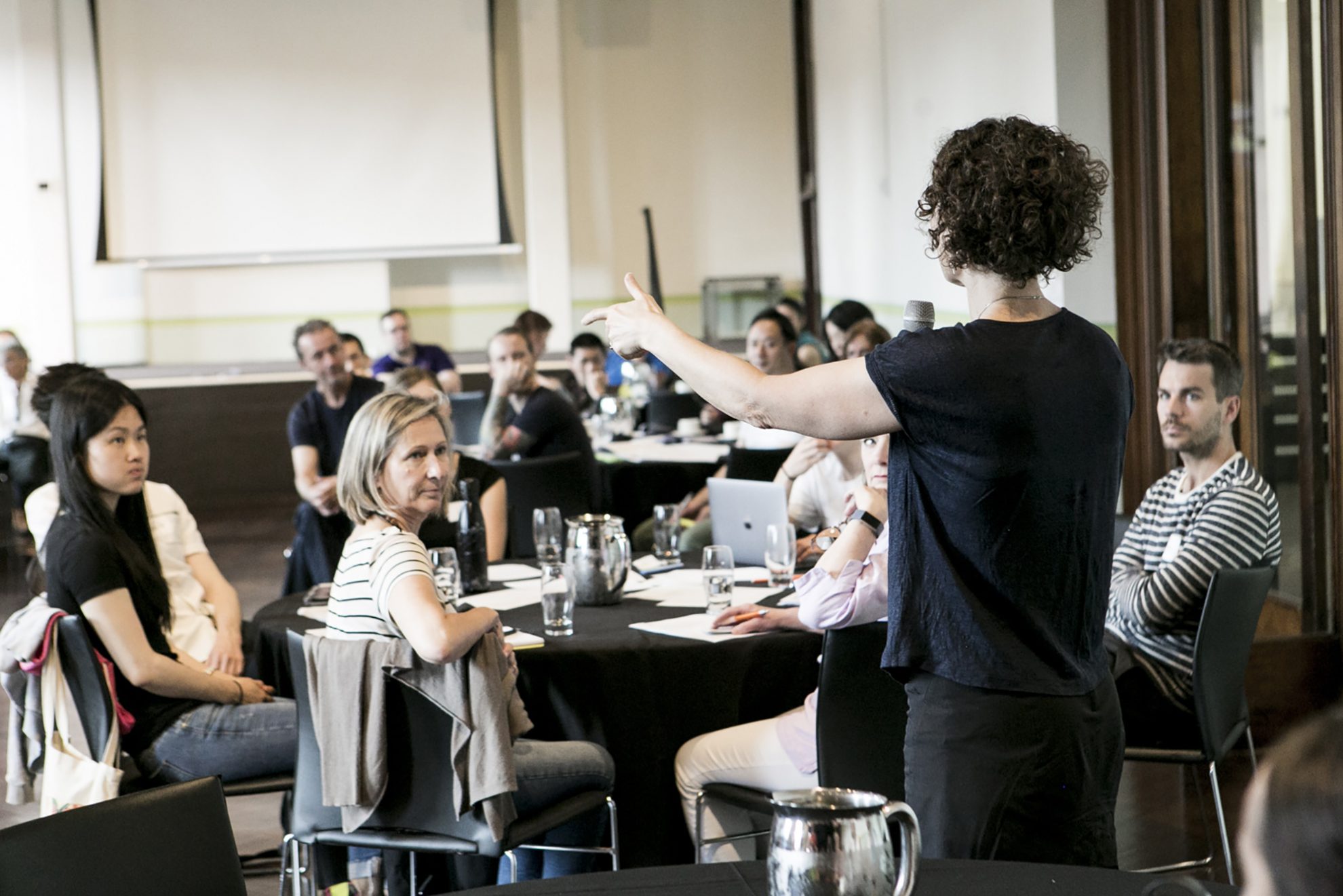 [Photographer: Brett Boardman]
But this vision is one that evolved, and had to evolve, over time. It required the measurement and indicators of progress and success, particularly through the lessons learnt from the City of Sydney's then vision, Sustainable Sydney 2030. The timing of the Citizens Jury enabled the Council to adapt its strategy to the final decade of the 2030 vision and transition to a more future-forward 2050 strategy that was developed with the community from day one. This resulted in the community not only having ownership over the strategy, but in having the onus in benchmarking and evaluating progress as their own critic.
Whether back in 2020 or today in 2050, crowd- sourced strategies increase the credibility of a strategy and reflect well on the Council. The Citizens Jury report and subsequent iterations galvanised the community's representation as an effective public voice  in local government. It enabled everyday citizens to hold the Council and its councillors accountable for their decisions and actions.
The Citizens Jury process also formed community, bringing together diverse Sydneysiders towards a shared, common purpose as public custodians of their City – protecting the 'publicness' of Sydney,  its public assets, public realm  and  public  life so that it could be enjoyed by generations to come. It enabled the Jury members to share the body of work and the process with their own community, neighbours and colleagues. This network enabled local champions to advocate towards a more inclusive and collective 'making' of decisions and policies.
While the process was not always straightforward, the results are a testament of what can be achieved with multi-partisan support beyond the traditional politics of the day. Instead of politicians, decision-makers and policymakers, it is citizens setting the policy. When people come together as partners, strategy setting can be disrupted, directed and proactively steered towards a greater good for the people of our city and ultimately, be history-in-the-making.
I hope you have the opportunity to learn from the foresight of Sydneysiders in 2019 when they future-proofed our City in the Sydney 2050 Citizens Jury Report, accessible from the City of Sydney's historic archives.
Yours in Sydney's future, HY William Chan
This article originally appeared in New Planner – the journal of the New South Wales planning profession – published by the Planning Institute of Australia. For more information, please visit: www.planning.org.au/news/new-planner-nsw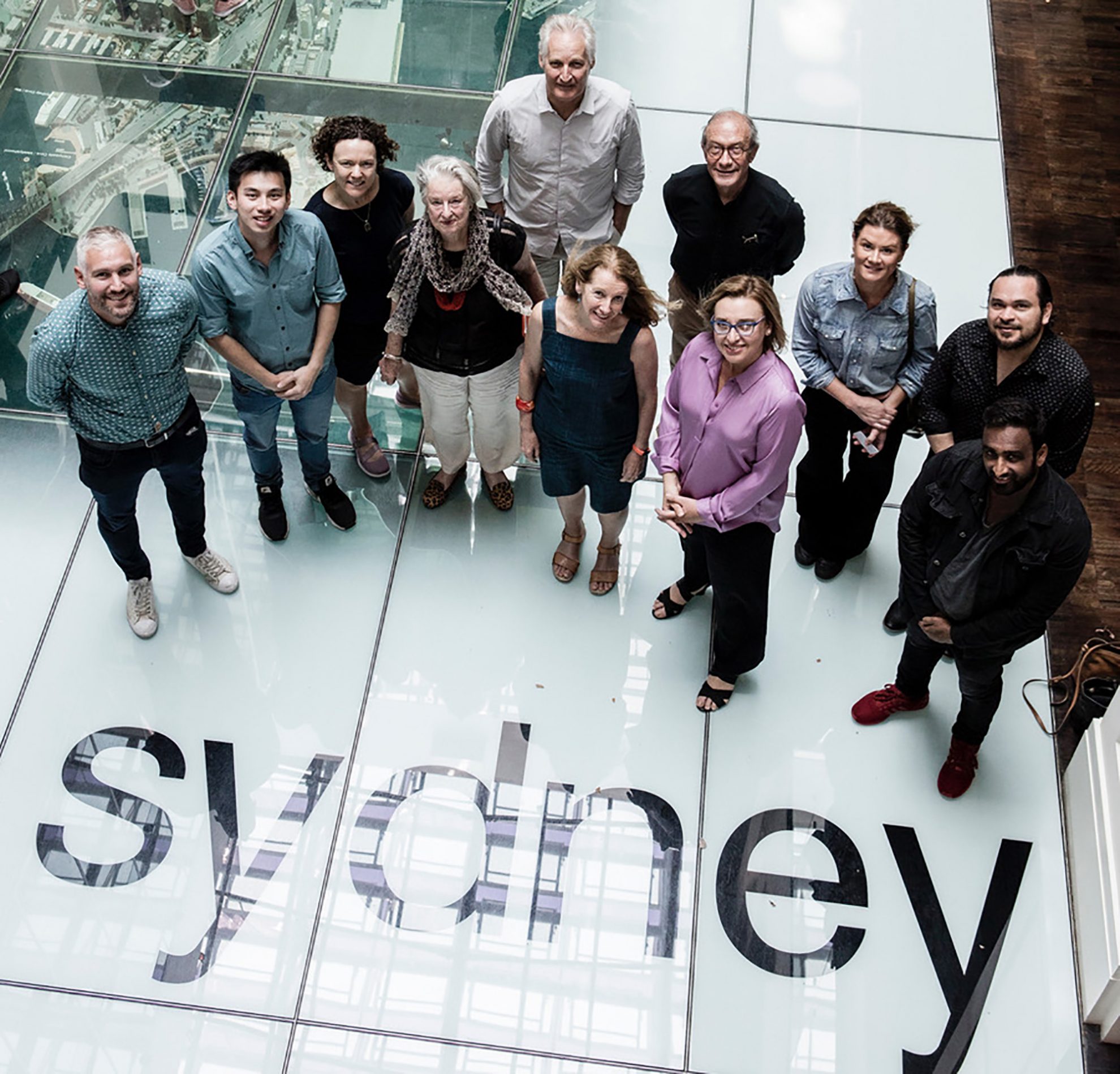 [above] Members of the Expert Panel to the Sydney 2050 Citizens Jury