Project Contact
Tim Morgan
Andrew Kimmins
Casey Vallance
Konrad Panitz
Michael Bradburn
Nicholas Cheung
Richa Sud
The Coliseum (Western Sydney Performing Arts Centre)
Rooty Hill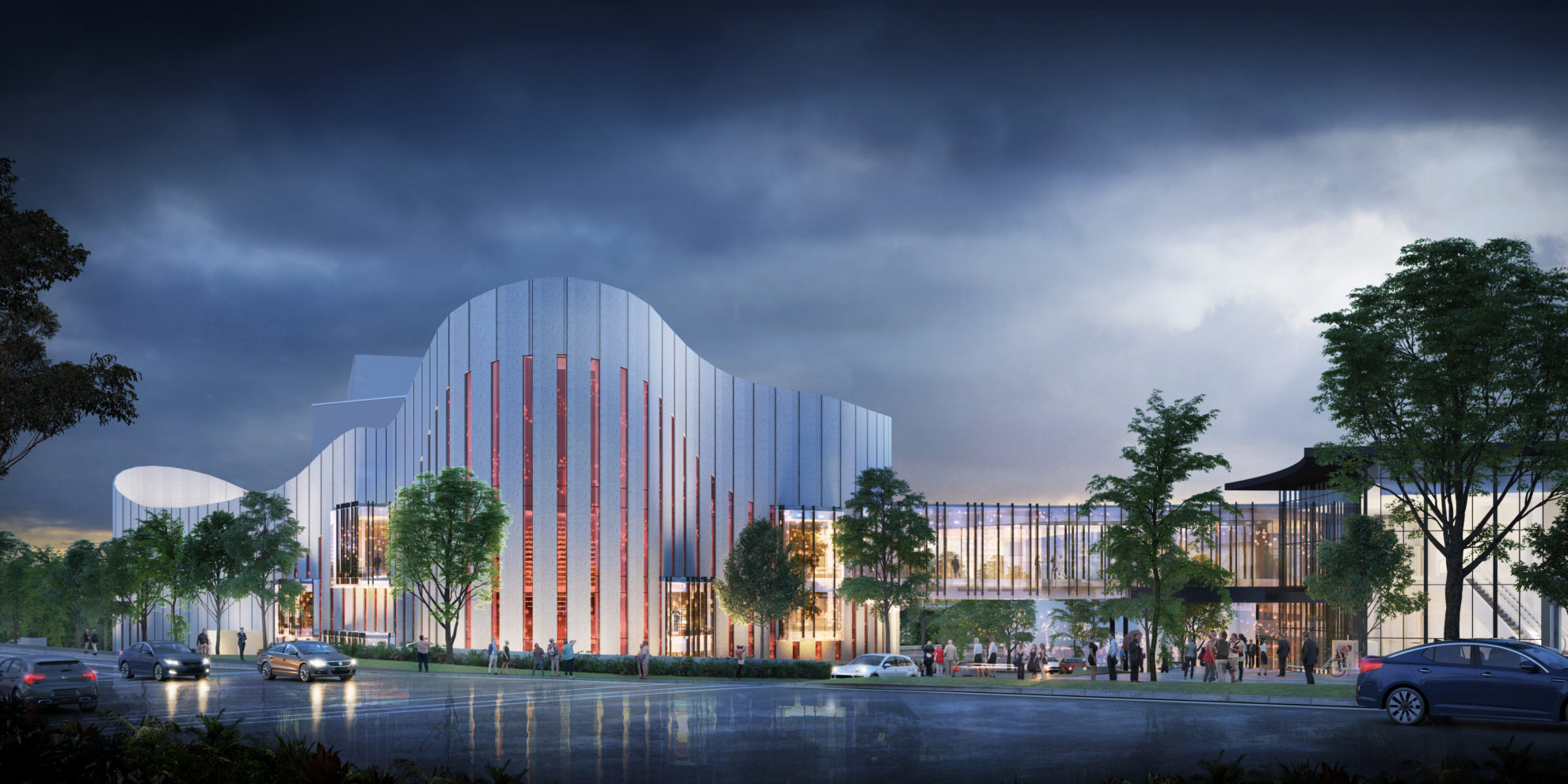 Rooty Hill Performing Arts Centre is a new stand alone theatre associated with the Rooty Hill RSL in North Western Sydney.
The venue consists of a 2000 seat Proscenium Arch theatre and Flytower to accommodate traditional theatre performance. The Stalls level incudes a 1300 seat retractable seating section to facilitate Flat Floor banquet and standing concert modes.
Additional uses include Convention and Corporate plenary.
The project is resolved as an expressive architectural form with an organic approach to the building envelope resolving a building in the landscape condition.