Project Contact
Tim Morgan
Andrew Kimmins
Casey Vallance
Konrad Panitz
Michael Bradburn
Nicholas Cheung
Richa Sud
Sydney Coliseum Theatre
Rooty Hill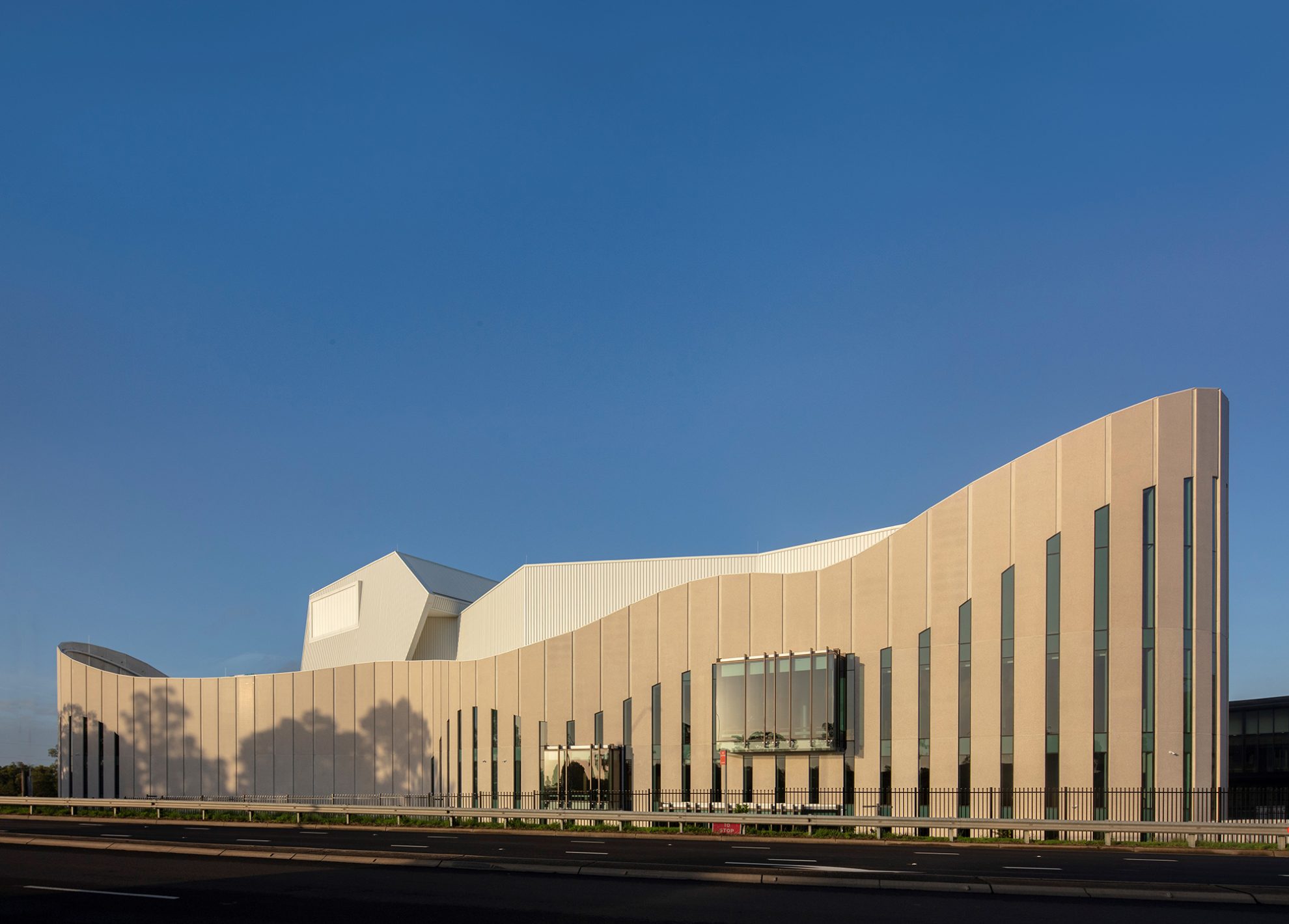 The Sydney Coliseum, Sydney's newest theatre located at Rooty Hill, draws onlookers and patrons into the grandeur and drama of the theatre experience.
Featuring striking, opulent architecture, the 2000-seat multi-mode Sydney Coliseum is made up of 3 foyers, 7 bars and a bespoke chandelier that is sure to leave a lasting impression. Located within the buzzing dining, accommodation and entertainment precinct of West HQ, the theatre marks a cultural hub for the area.
To earn the coliseum title, and the grandiosity that comes with it, this venue had to be designed as a truly world-class space. It is capable of hosting musicals, dramatic theatre, concerts, ballet, contemporary dance, family entertainment and comedy. Not limited to this, the theatre also boasts an on-site commercial kitchen, corporate event rooms, conference spaces and more.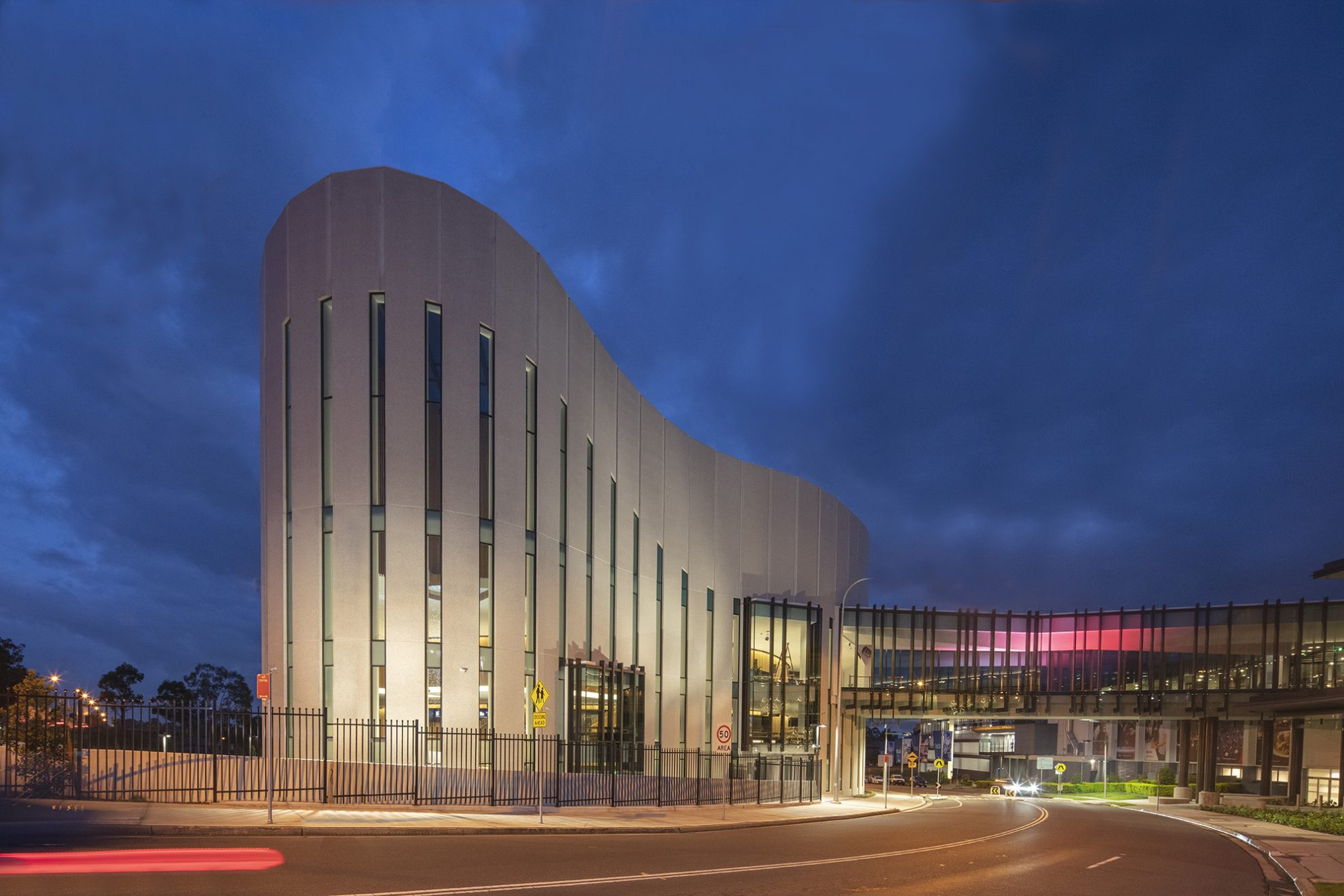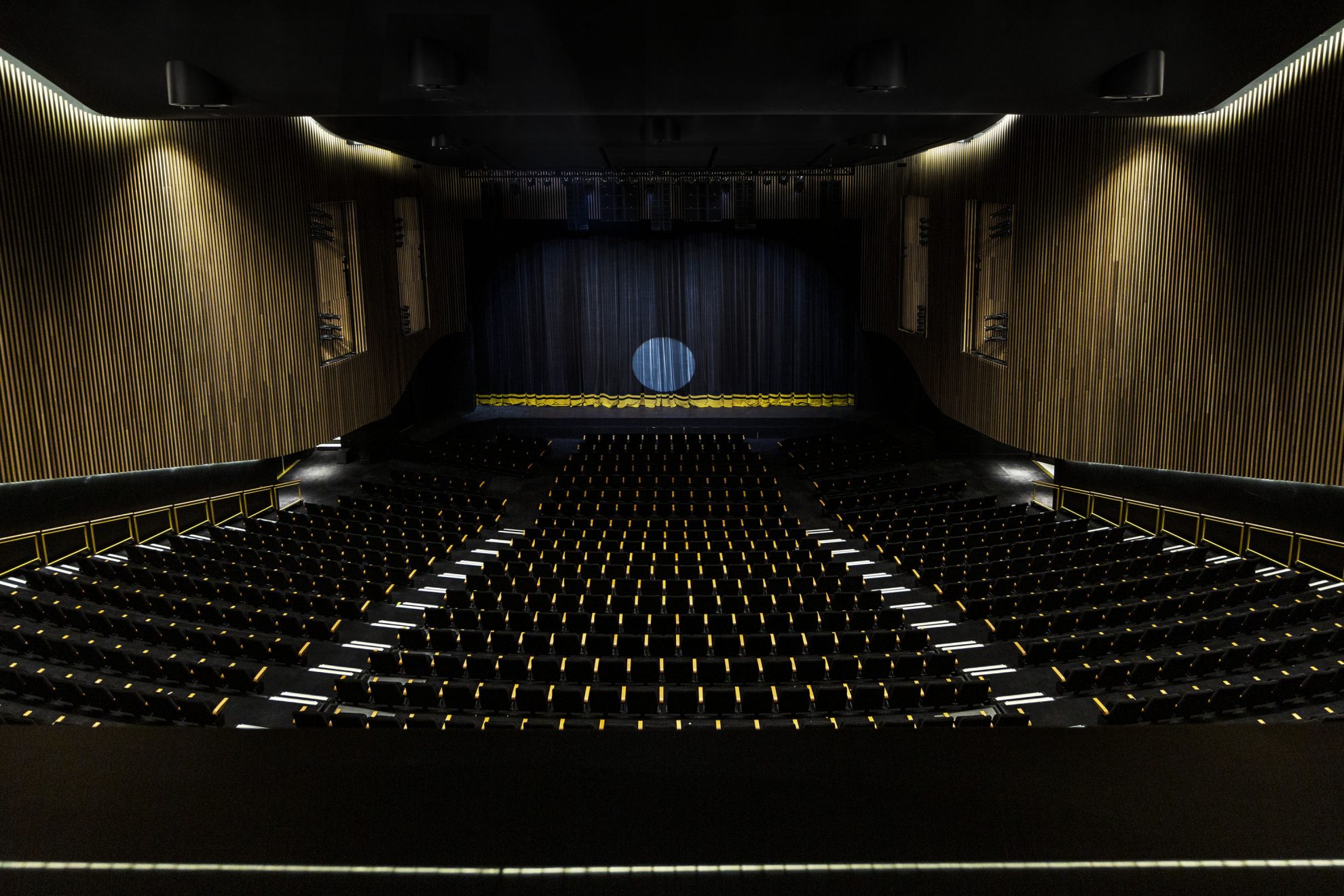 The Coliseum's form is distinctive; a flowing concrete curtain sweeps across foyers and around the auditorium creating a fluid movement that intrigues. Glimpses through the concrete curtain are accentuated through vertical glass slivers that reveal interior colour to the neighbourhood beyond. A shimmering white concrete curtain gently glimmers by day, and as the light dims, the glow of performance illuminates the night sky.
On arrival at Sydney's Coliseum, anticipation begins well before the performance. From across the street, patrons take in the elegant form, guided towards the top of the theatre curtain by an elevated glass bridge.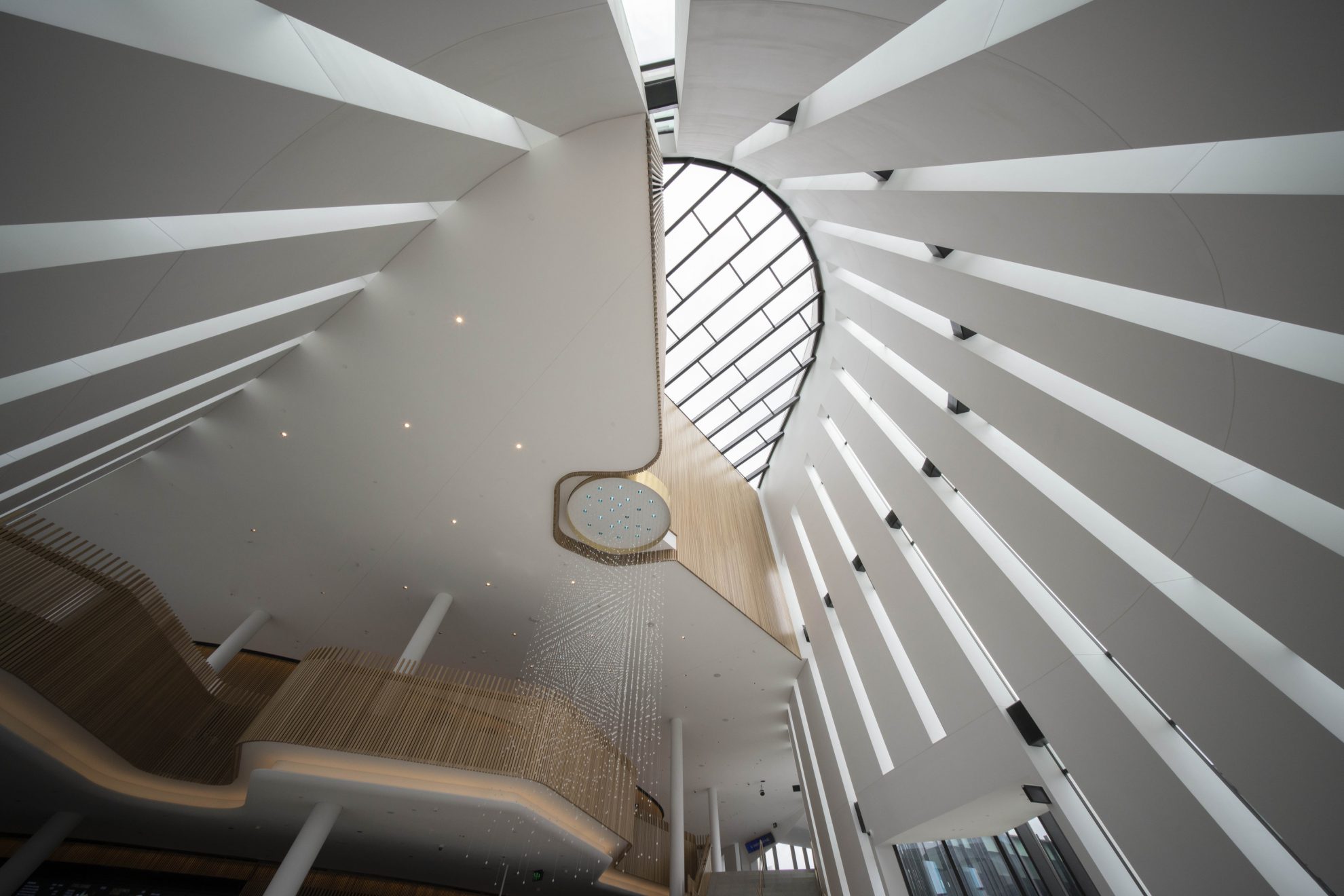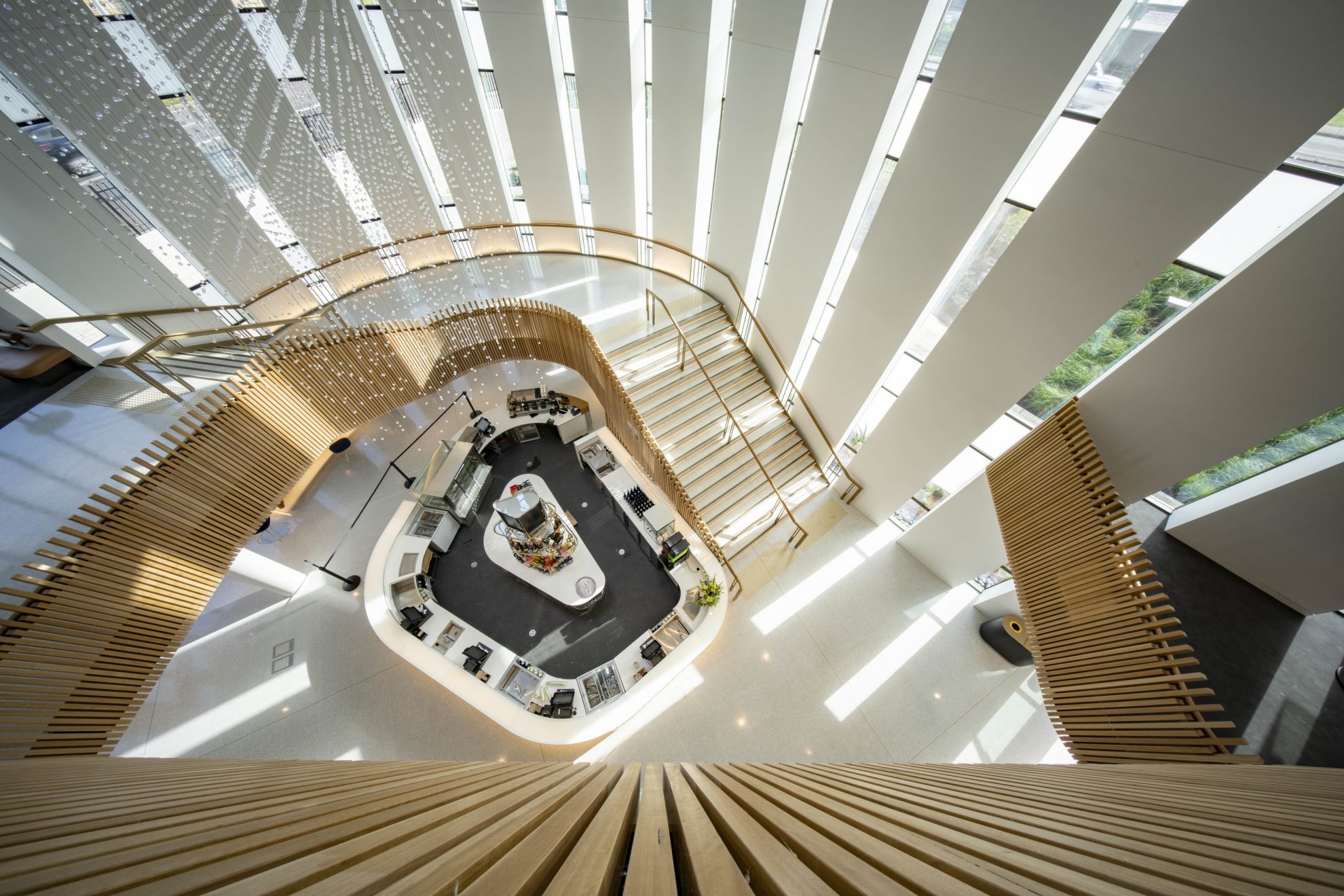 Passing through the curtain, guests are invited into the theatre's interior, transitioning from spectator to part of the performance itself. Patrons now mingle within a vast, light-filled atrium as a large-yet-delicate crystal chandelier floats above. Pausing to take in the scene, patrons behold a grand flowing staircase and the bustling human drama of the foyer below.
The Coliseum, in its form, sequence, atmosphere and crafting, seeks to draw all into the drama with heightened senses commensurate of an 'evening at the theatre'. The Coliseum is an embodiment of delight that begins and ends well beyond the rise and fall of a stage curtain.