Project Contact
Ian Smith
Eamon O'Donoghue
Julio Brenes Bolanos
HMAS Harman WGSIF
Canberra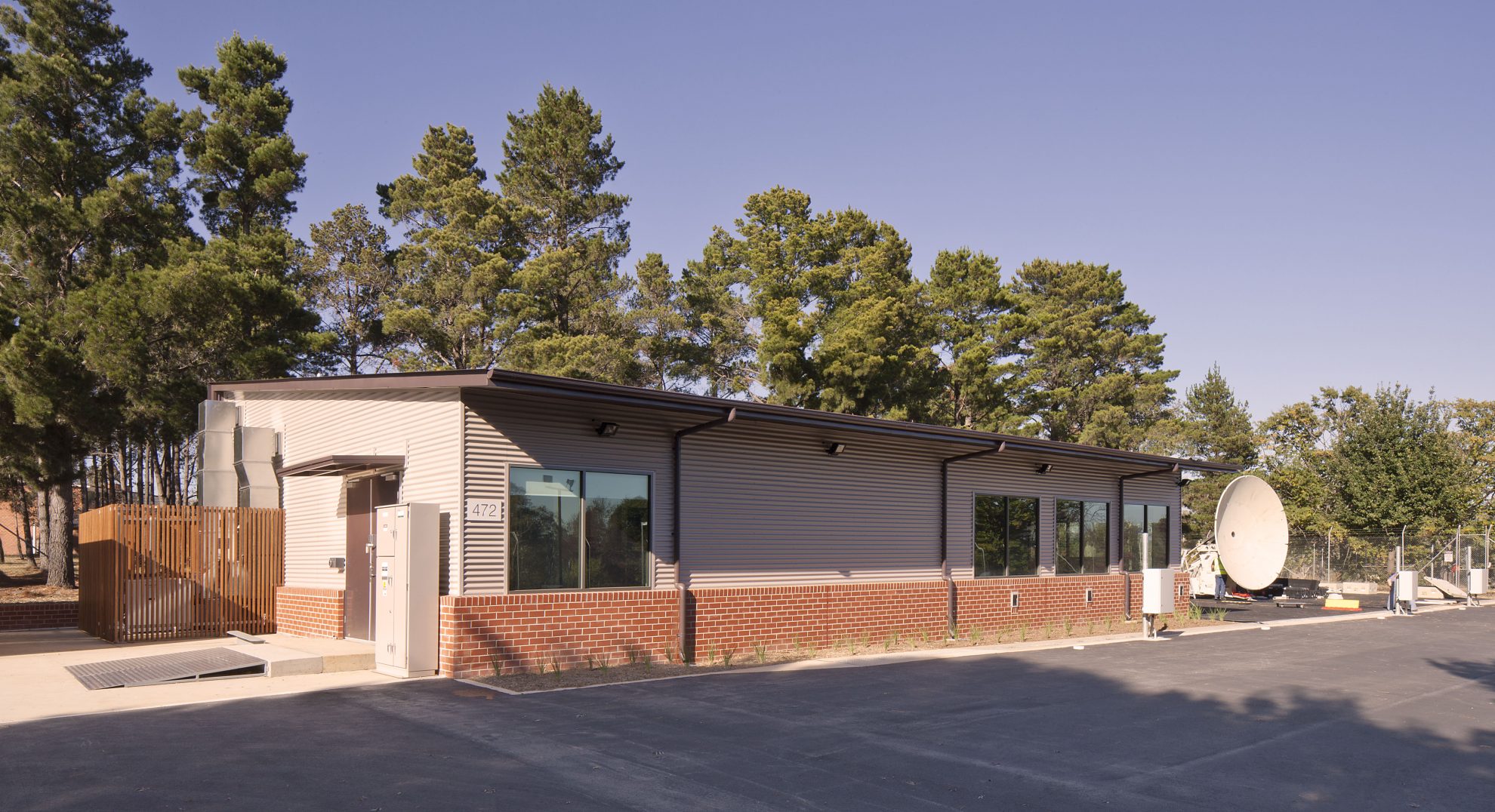 The Wide Global Satellite Integration Facility (WGSIF) delivered for the Space SPO section of the Defence Materiel Organisation is sited within the HMAS Harman Campus.
HMAS Harman WGSIF comprises a secure equipment testing facility that houses sensitive equipment (screened from interference within a faraday cage), ancillary support equipment and work areas, and support storage, all within a compound that encloses satellite dishes that link back to the facility.
A modest yet complex project, our design required significant analysis of workflows, equipment integration and functionality, including analysis of satellite look angles, OH&S requirements, and provision of flexibility to accommodate testing of diverse equipment types.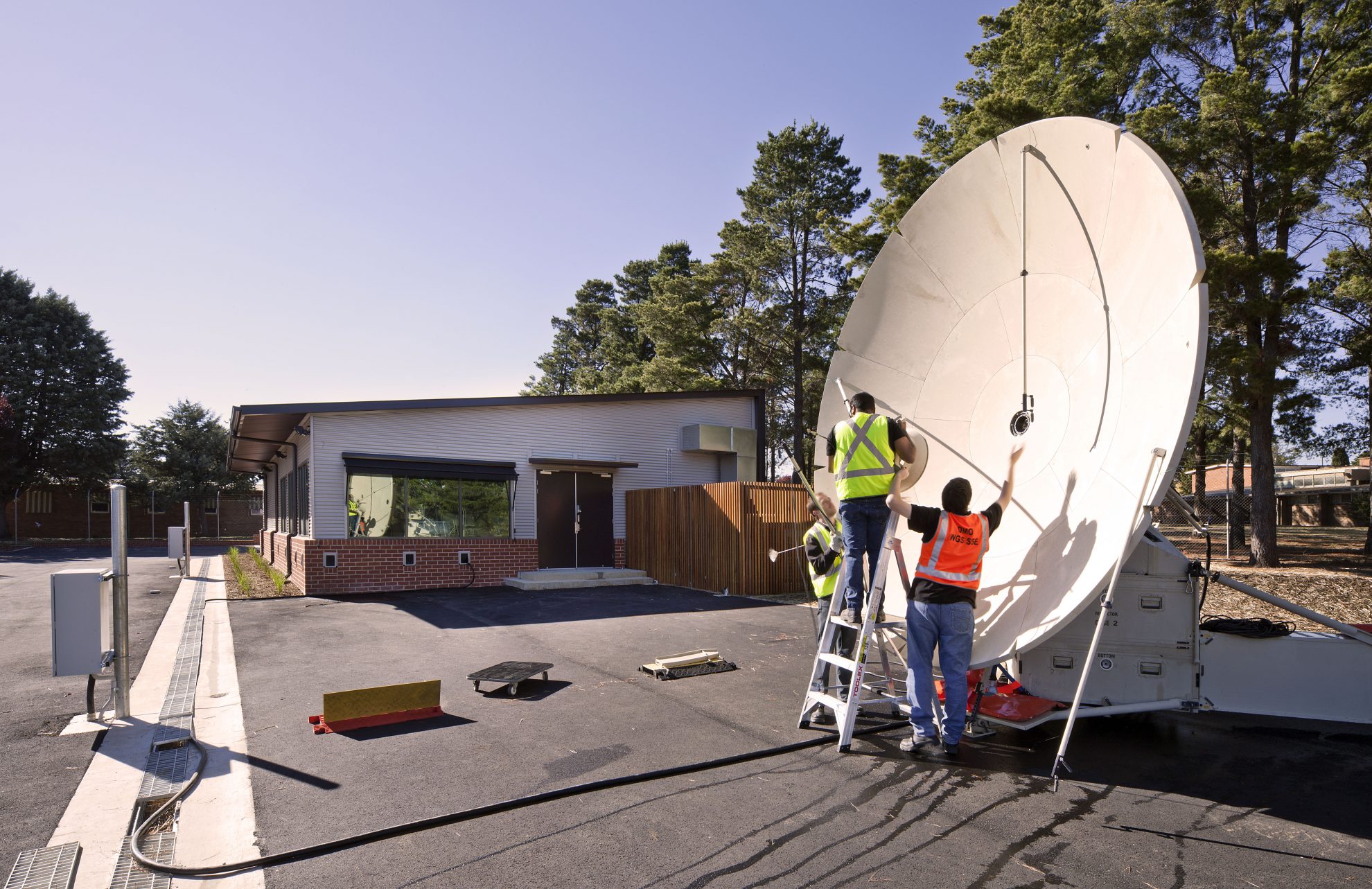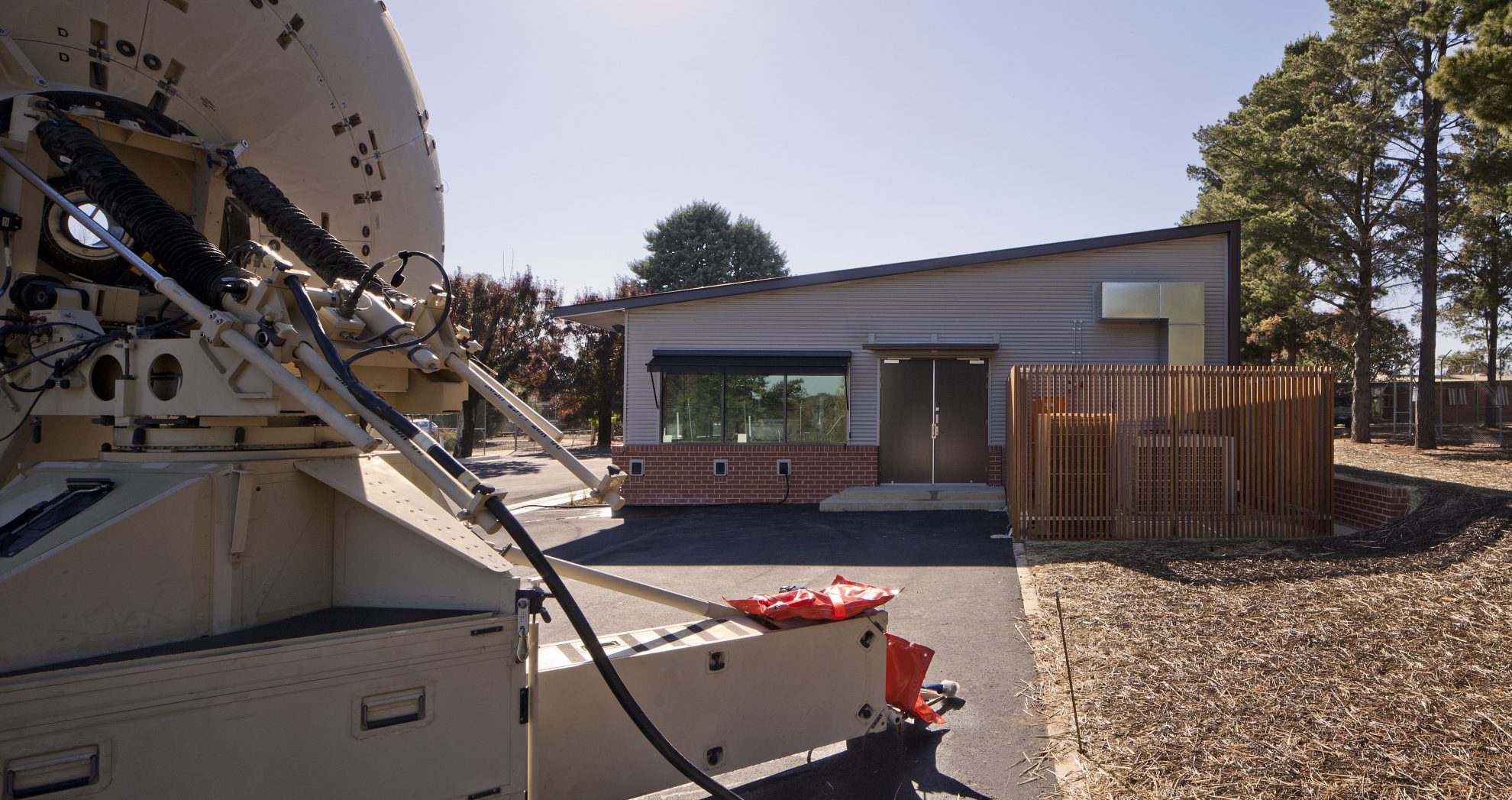 This modest but complex technical facility was delivered in record time, yet the users are delighted with the quality and functionality of the spaces and settings provided
Due to lease expiry dates for the previous WGSIF accommodation, the facility had to be designed, documented, and constructed in a compressed timeframe, with parallel activities including site testing and selection required. COX worked collaboratively with the Project Manager, facility users, and builder to successfully meet the program challenge.
Despite the combination of technical complexity, modest budget, and a short timeframe, the result is a high-quality and functional facility, understated yet refined in its design. It has been warmly received by its users – a credit to the entire project team.