Project Contact
Andrew Hayes
Adelle Tan
Davin He
Ellen Terrill
Georgia Stergiopoulos
Linden Maginness
Matthew Ellis
Peter Jamieson
Tom Parkin
Luther College
Croydon Hills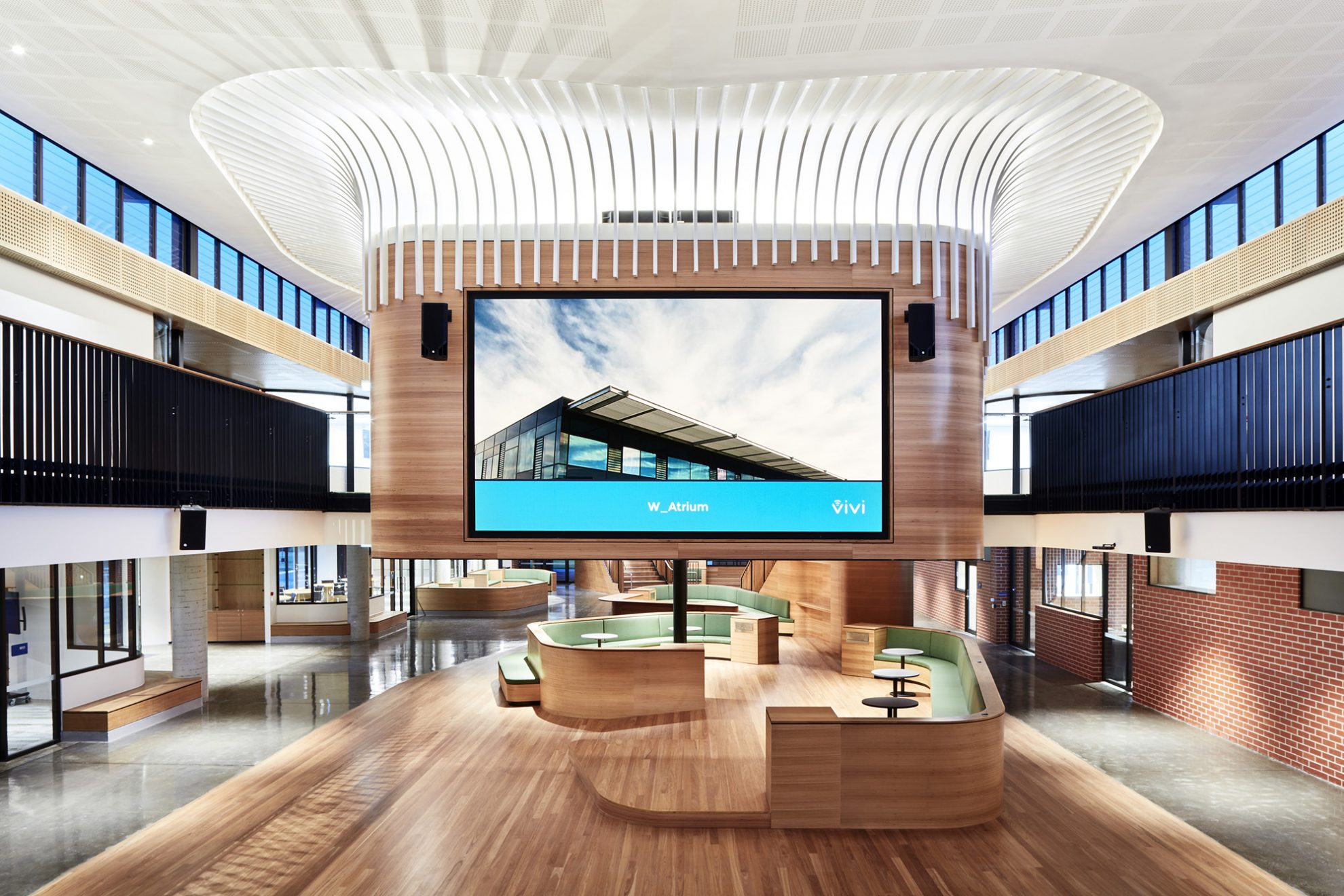 The redevelopment of Luther College's Middle School has been designed to support the school's approach to contemporary pedagogy.  The diverse range of educational environments enhance student education processes; addressing what, how, when, where and with whom they learn. 
The refurbished spaces and new learning landscapes invite varied forms of use where individual students are placed at the centre of learning. This re-imagining of the existing school environment has allowed the process and outcomes of education to be 'on show,' celebrating effort and achievement whilst simultaneously provoking interest and participation among the entire student cohort.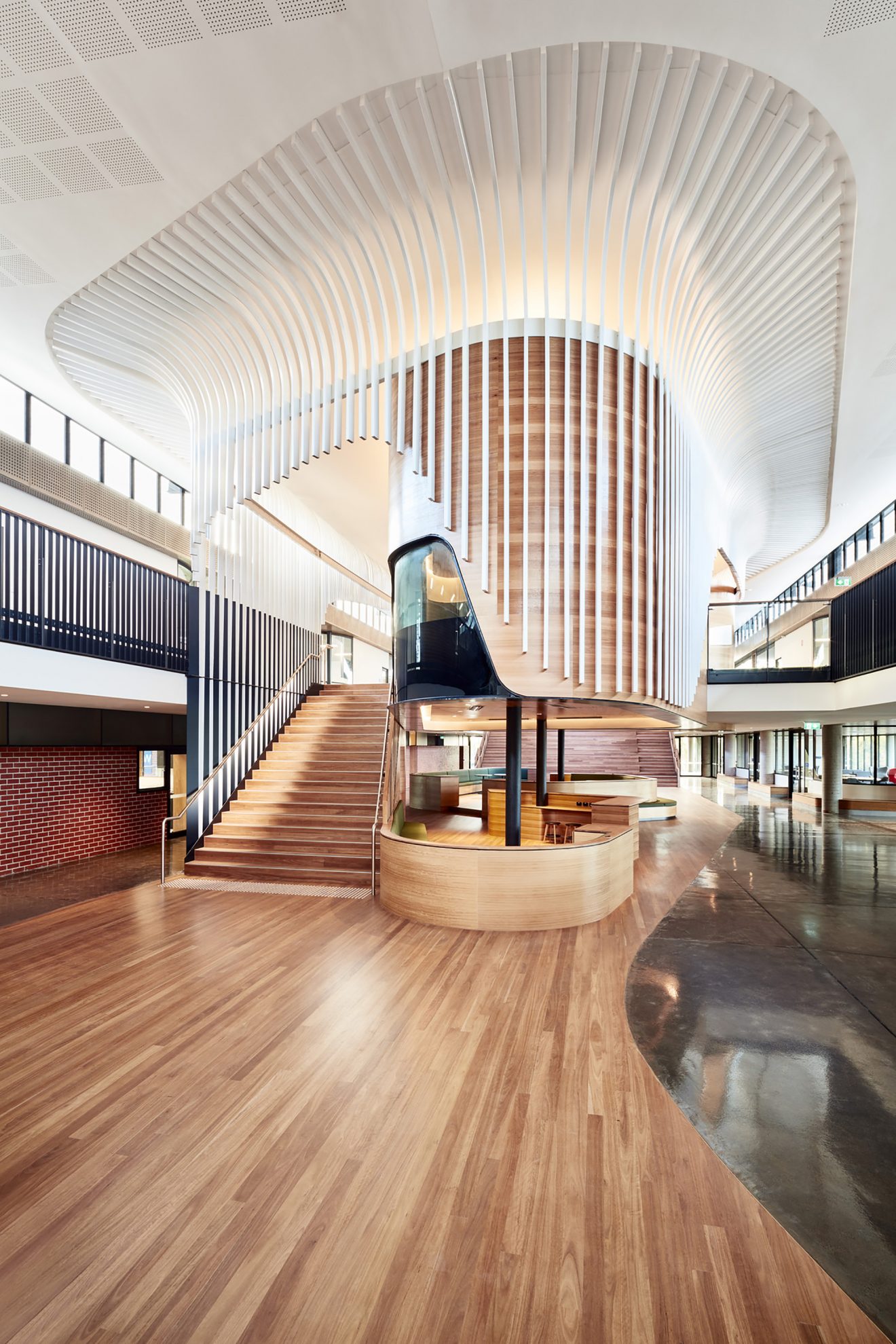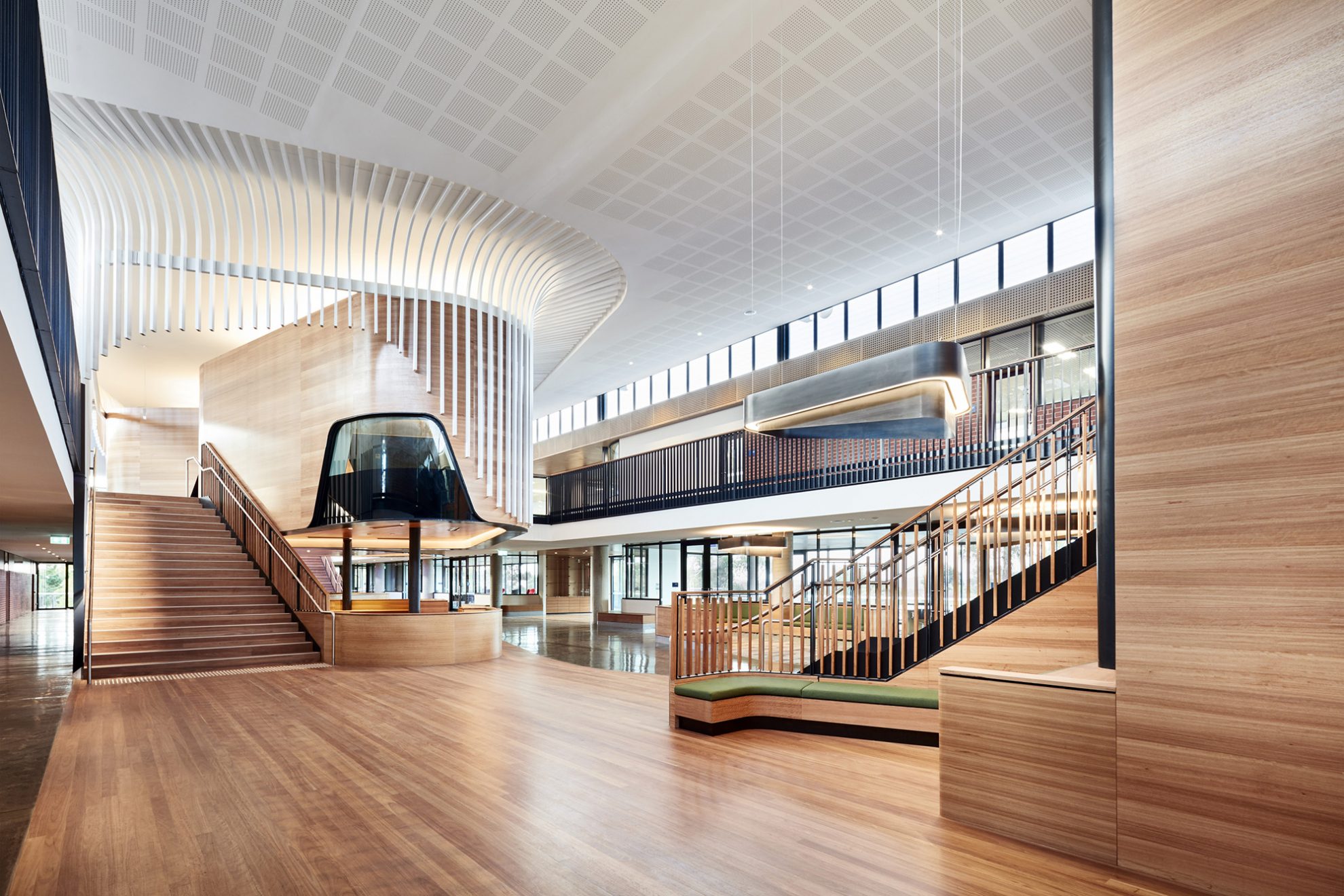 The project's materiality achieves a complementary balance between the new design and the original building. Selective interventions of colour and material denote a variety of pedagogical spaces, while being complemented by robust concrete flooring, bespoke timber seating and striking batten elements. 
The design optimises functional connections between spaces, and creates transparency, enabling various types of activity and freedom of movement. The project exemplifies contemporary learning environments, comprising a rich palette of spatial settings across a range of type and size, specifically designed to aid learning and support healthy social behaviour.