Project Contact
Satvir Mand
Chandrasekar Rajamani
Samuel Keen
Sydney Metro Victoria Cross Integrated Station Development
Sydney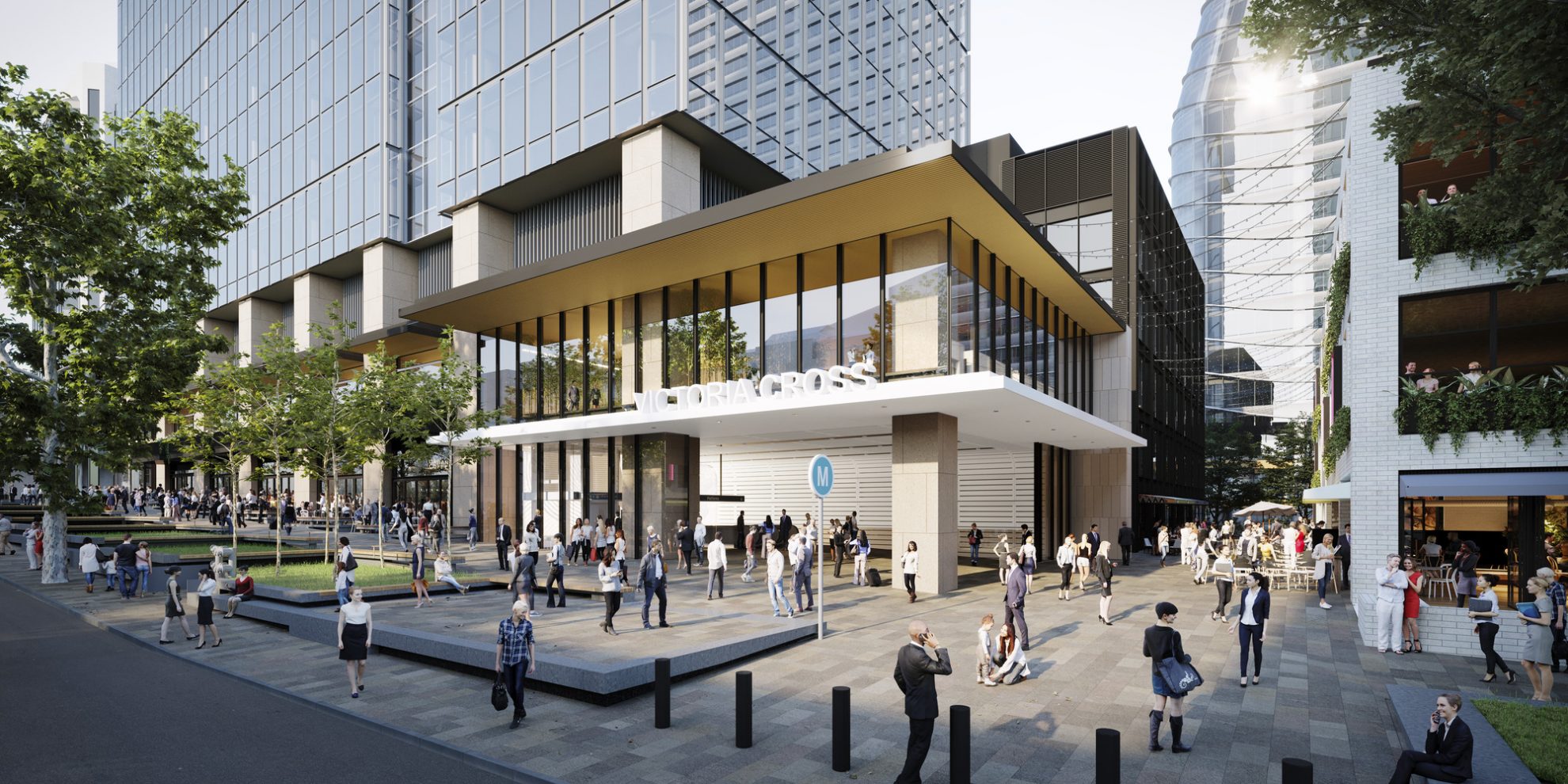 The introduction of the new Sydney Metro system will be a catalyst for generational change to the network. Australia's biggest public transport project, the standalone railway will revolutionise the way Australia's biggest city travels.
When operational in 2024, Sydney Metro City & Southwest will connect to the existing Metro North West Line and will run from Chatswood, through North Sydney, under the harbour into the CBD and beyond to Bankstown.
Following a tender process, COX – as part of the Lendlease Consortium – were awarded Stages 2 and 3 of the project, and construction phases of the station. As station architect, COX were responsible for the concept design and documentation, and delivery phases. COX were also commissioned to provide the wayfinding and signage consultancy.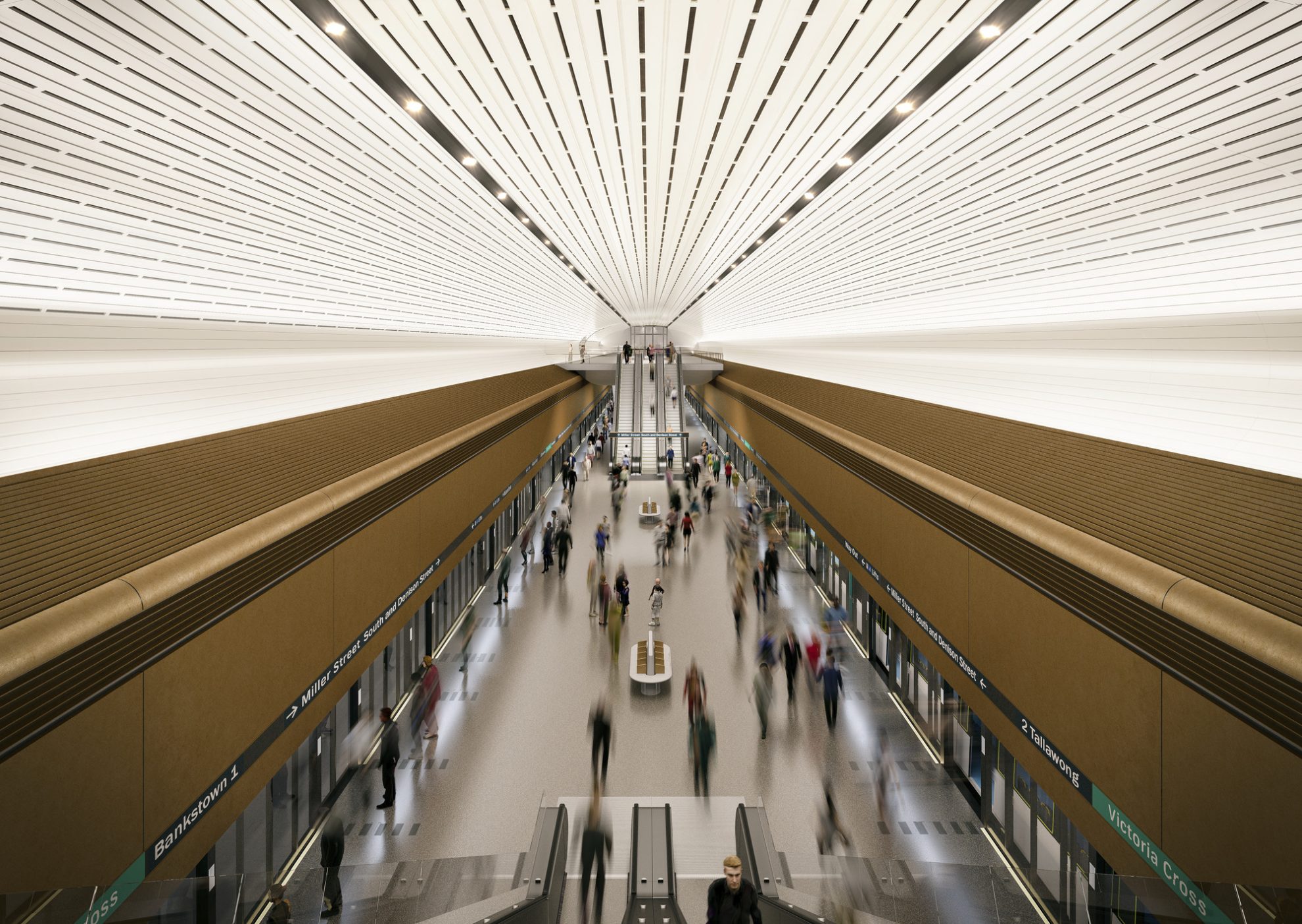 COX has been involved with the City & Southwest project over several years including as Technical Advisor for the project to deliver preliminary evaluation, scoping design, definition design and ultimately reference designs for the project. COX have been involved in surrounding and supporting networks, including the second harbour crossing and the new stations at Crows Nest, Victoria Cross, Barangaroo, Martin Place, Pitt Street, and Waterloo, as well as the metro upgrades at Central Station.
The Victoria Cross metro station has access points at both its northern and southern end, with an island platform at its core. Along with the 42-storey office building designed by Bates Smart, the development includes public plazas and retail spaces, anchoring the growing urban density of North Sydney. The retail plaza, which includes a raised lobby to maximise active retail frontage at ground level, provides large community spaces – both outdoors and indoors.
A through-site link connects Miller Street, the main north-south corridor in North Sydney, to a network of laneways. The northern site entrance is scaled to match the residential nature of the context, with secure bicycle storage provided alongside screened mechanical and service spaces for the station.
Victoria Cross will be a natural extension of North Sydney's public domain, connecting its fragmented streets and lanes with a new east-west through-site link in the form of a laneway – open to the sky – and including the completion of the much-needed north-south civic boulevard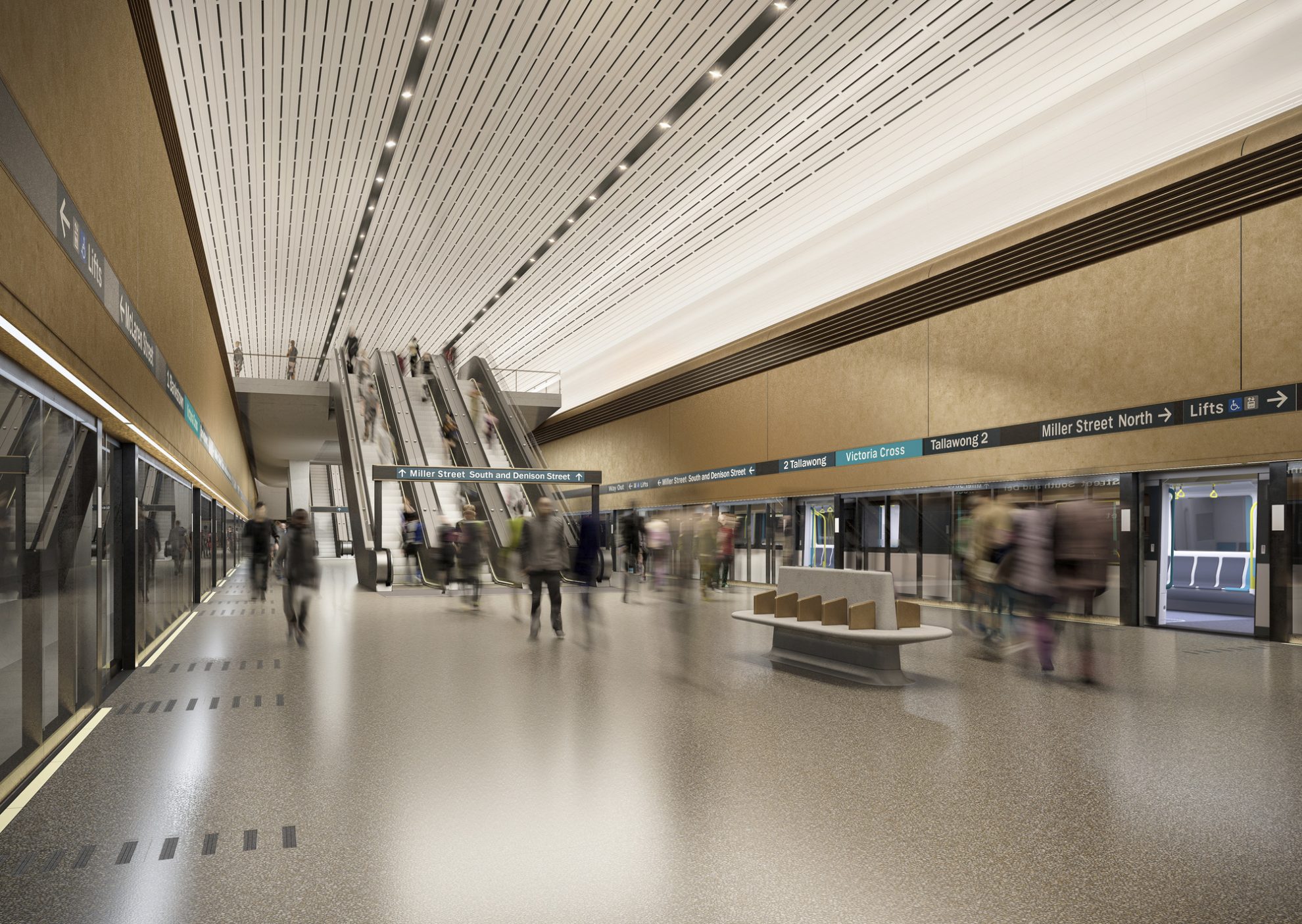 Sydney Metro puts the customer first, with a streamlined and efficient system that promotes intuitive movement, legibility and orientation through materials and shifts in scale and detail. Configuration of the vertical transport within the station, as well as consistent and clear material choices means the customers will be able to easily navigate from the platform to the public realm without the visual clutter of unnecessary signage.
Victoria Cross Station will deliver a public legacy that transforms North Sydney. A project integrating place, metro and office building into a holistic shared place for the future.