A New Addition for Winton's Australian Ages of Dinosaurs Museum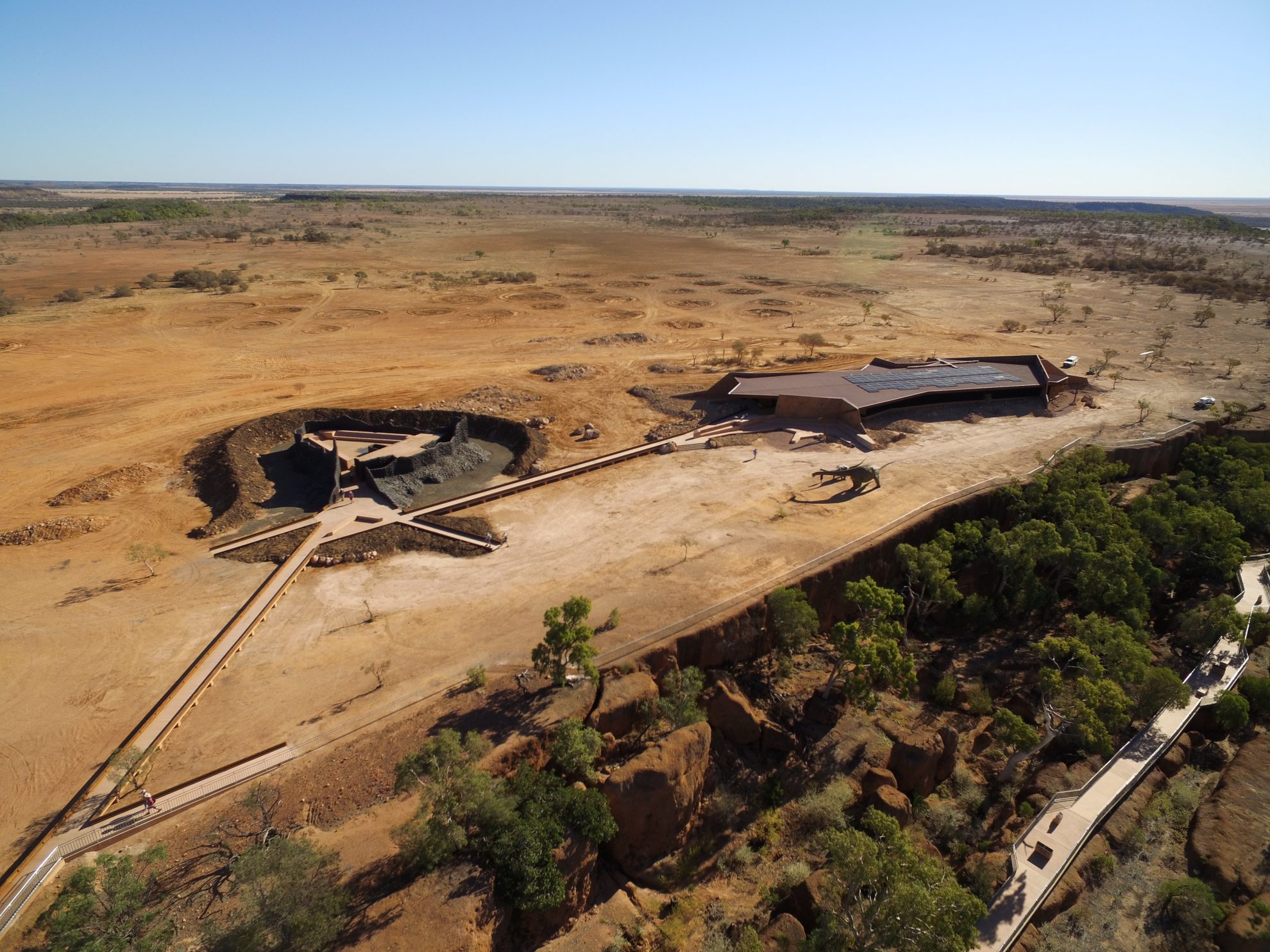 The township of Winton may be small – but this outback town in Queensland is home to huge amounts of Australian history. Now, Winton has a new tourist attraction, with a recent addition to the Australian Age of Dinosaurs museum.
The Australian Age of Dinosaurs' Dynamic Destination Project was officially opened on Saturday.
The project includes the March of the Titanosaurs exhibition housing Australia's best-preserved sauropod tracksite, the Gondwana Stars Observatory and two life-sized bronze sauropods at the exhibition entrance.
Both buildings have been designed by COX in collaboration with Cultivar. 
These projects, and this community, are close to our heart. Our involvement with the Winton community dates back over a decade, starting with the Australian Age of Dinosaurs Museum and gaining momentum with the re-envisioned Waltzing Matilda Centre.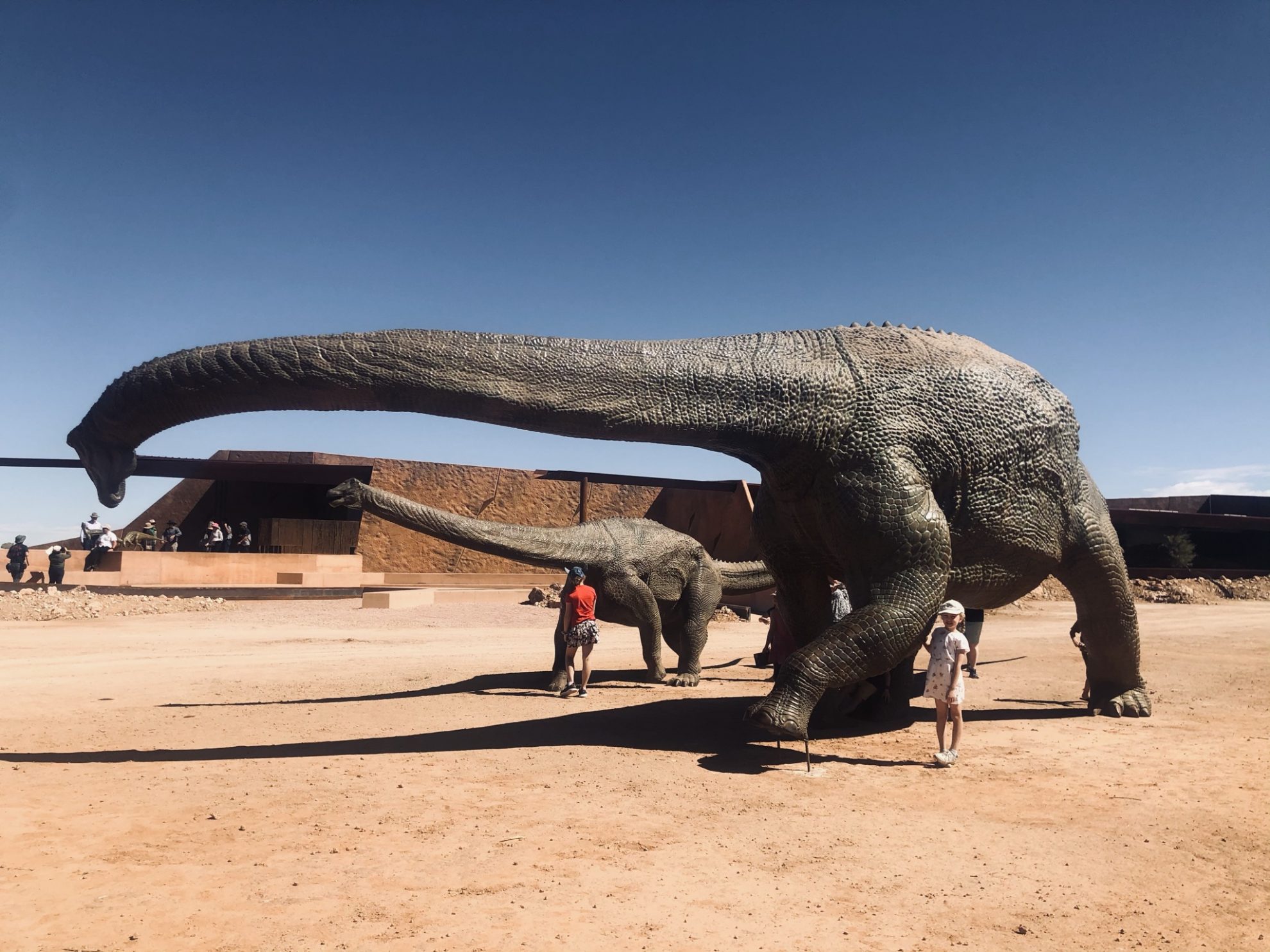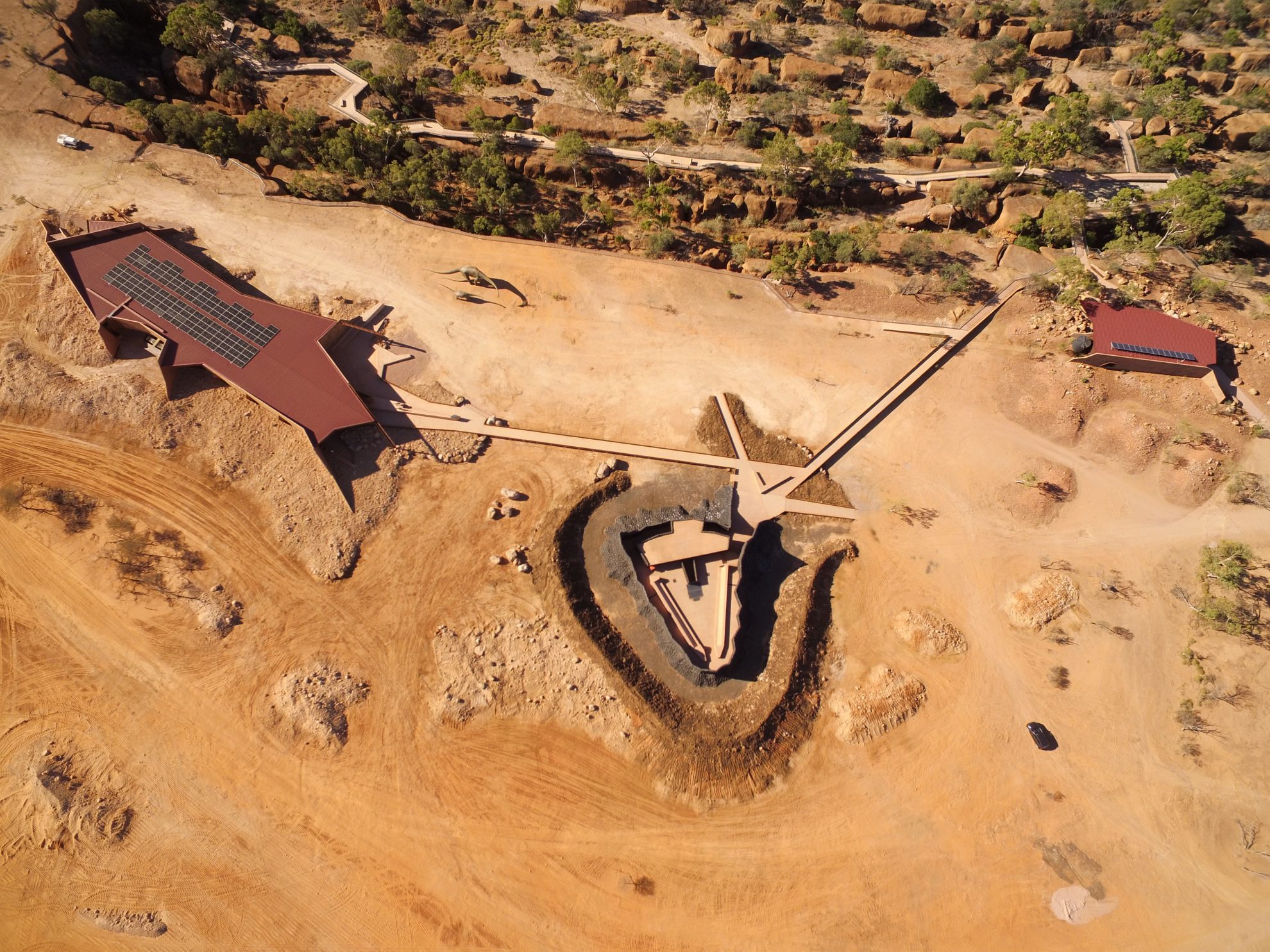 Australian Age of Dinosaurs' Dynamic Destination Project includes two new, enormous replica sauropods, joining 39 life-sized and lifelike dinosaur sculptures and seven bronze pterosaurs winged reptiles already at the Dinosaur Canyon area of the museum.
There are high-powered telescopes and new seating for Australia's first International Dark Sky Sanctuary – the Gondwana Stars open-topped observatory – which is one the best places in the country to witness the wonders of the outback night sky.
Visitors can now also walk with dinosaurs in air-conditioned comfort with the project delivering a new building protecting a fascinating dinosaur track of sauropods, ornithopods and small theropods.
Australian Age of Dinosaurs Museum founder David Elliott said the Dynamic Destination Project included the giant-meteorite-shaped Gondwana Stars Observatory, March of the Titanosaurs exhibit (a 900 square metre building over Australia's best-preserved sauropod dinosaur trackway) and the up to four-metre-high dinosaur sculptures.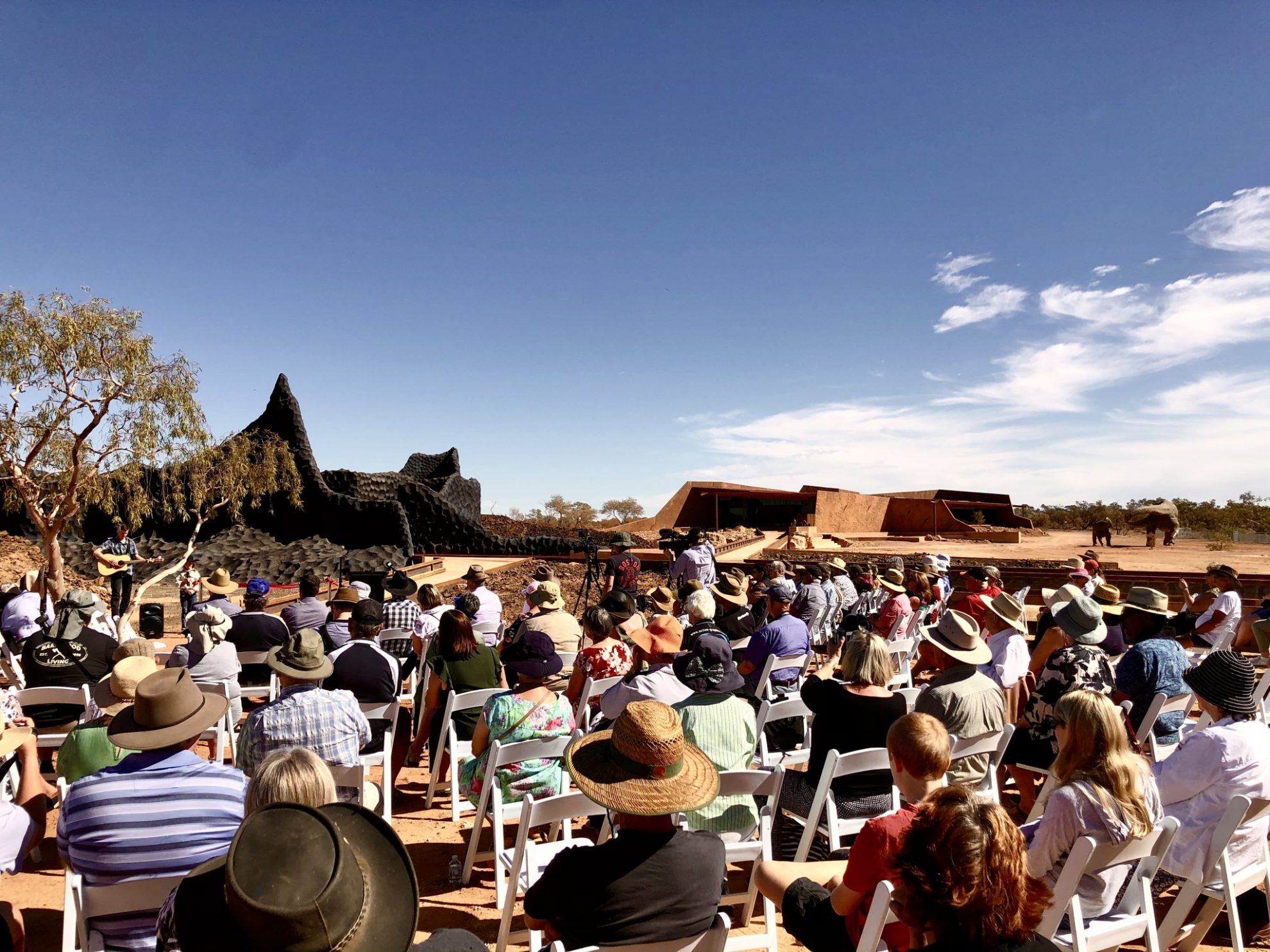 "The life-size bronze sauropods walking along the edge of the cliff at Dinosaur Canyon will create the most excitement – these animals are huge and very realistic," Mr Elliott said.
David Elliot, Executive Chairman of Australian Age of Dinosaurs Museum
Tourism in the Outback is going to need all the help it can get to recover from the impacts of COVID-19, and it is so inspiring to see the magnificent new attractions of the Dynamic Destination coming together.
"It is these kinds of things that will make a difference later. Thank you to the Queensland Government for enabling this project."