A Project with the Public in Mind: COX Win the Botany Road Design Competition
The City of Sydney Jury has chosen COX as the winner of the design excellence competition for 326-328 Botany Road, Alexandria.
With a strong focus on the project site and its surrounding public domain, our design for the 10-storey commercial marries a meaningful landscape offer with the latest innovations in workplace design. The result will assist the council's ambition to revitalise Green Square with a sustainable, resilient development that respects the character of the existing neighbourhood.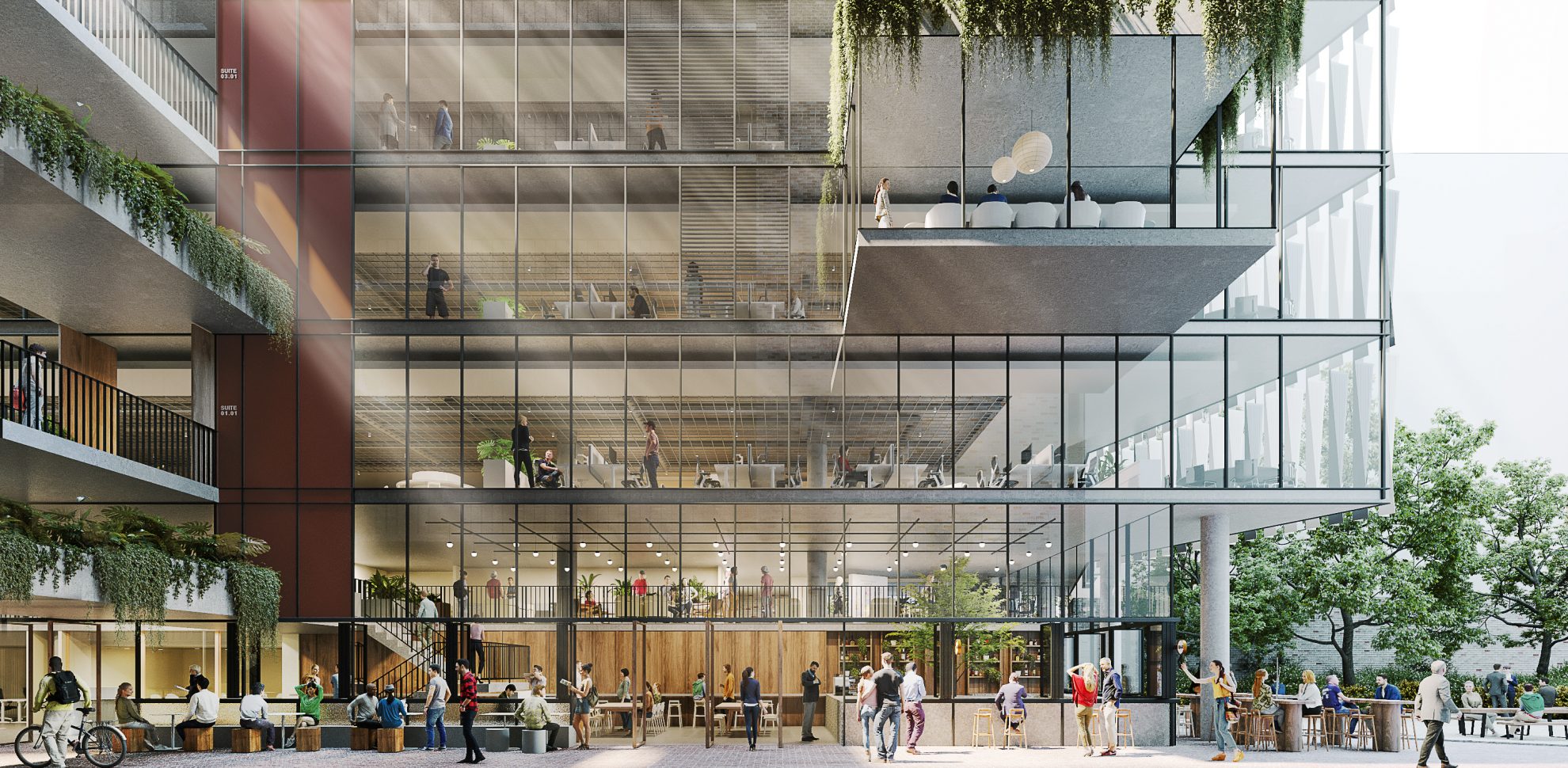 The building's proportions are based on the human scale, with subtly curved brickwork. A brick gradient helps tell the story of the site's industrial heritage – recycled bricks line the base of the building, working their way up to bronze dry-pressed bricks at the top. The other facades serve a more environmental response. The Western frontage has an operable louvred façade that allows daylight access during the morning and tilts in the afternoon to manage heat gain.
The surrounding landscape carefully places four distinct green moments along a laneway through the site. The first is a green arbour to the entry of Botany Road. The second places hanging landscape to the bridge connections above the 10-storey open laneway atrium. The third is a generous landscape refuge named the 'Lee' that provides a space for respite. Lastly, we placed a deep soil zone to the south that includes water sensitive urban design in a contemplative setting.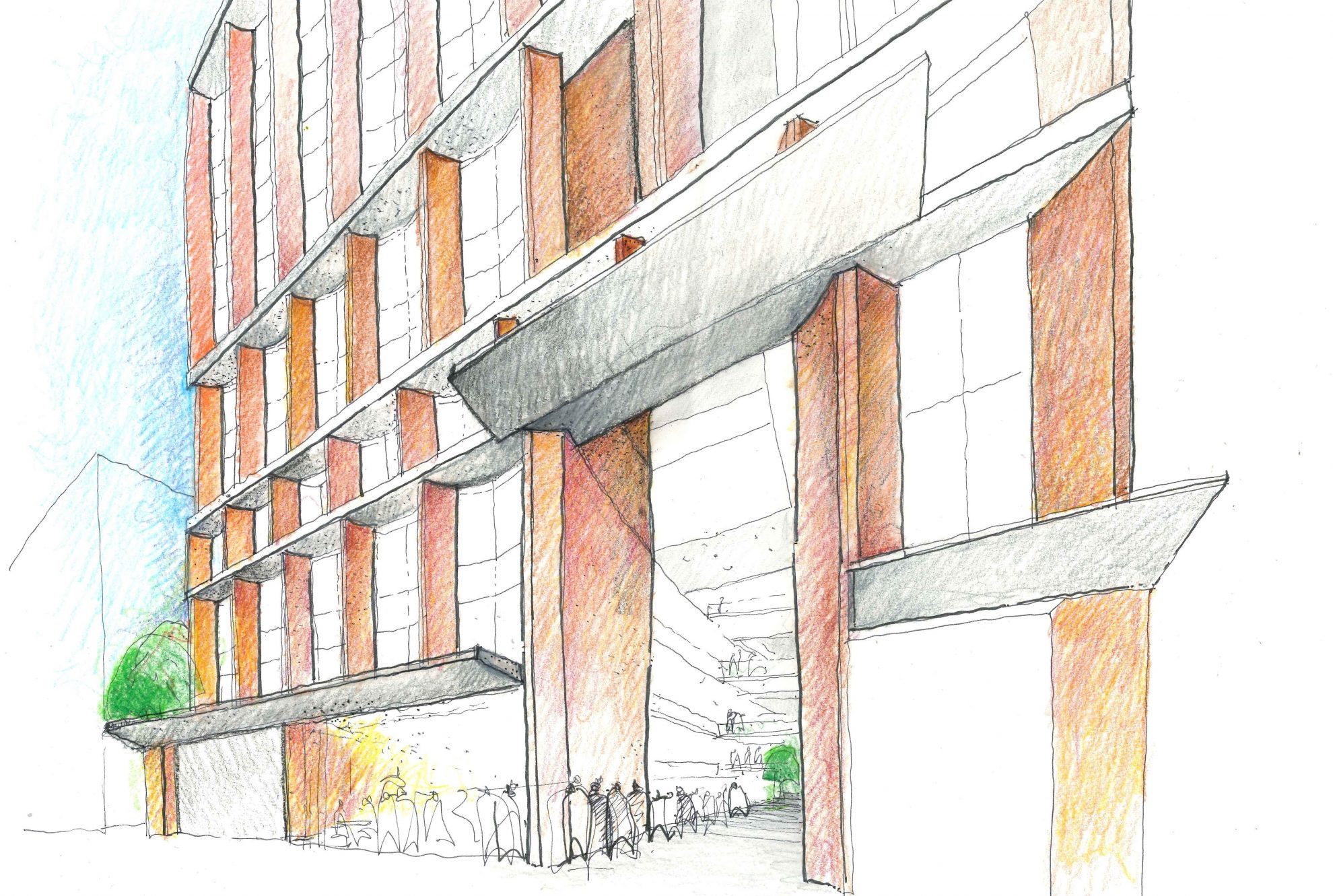 Integral to our proposal was the recognition of local Indigenous culture. Working alongside Indigenous engagement consultants The Fulcrum Agency the importance of Botany Road has to the Gadigal people. The Botany Road – Regent Street path that stretches from Botany Bay to Sydney is a key road in the 'return to our Indigenous pathways' planning approach to Greater Sydney. Our proposal strengthens the historical movement pattern of navigating the wind-swept sandy soil from Botany Bay to Botany Road – helping re-tell a well-established story through our response.
Our winning design is a result of a multi-disciplinary collaborative design process The Fulcrum Agency, McGregor Coxall Landscape Architects, and COX's interior and architectural team.