Brunswick & Co. – Vibrant and Elegant Build to Rent in the heart of Brisbane's Fortitude Valley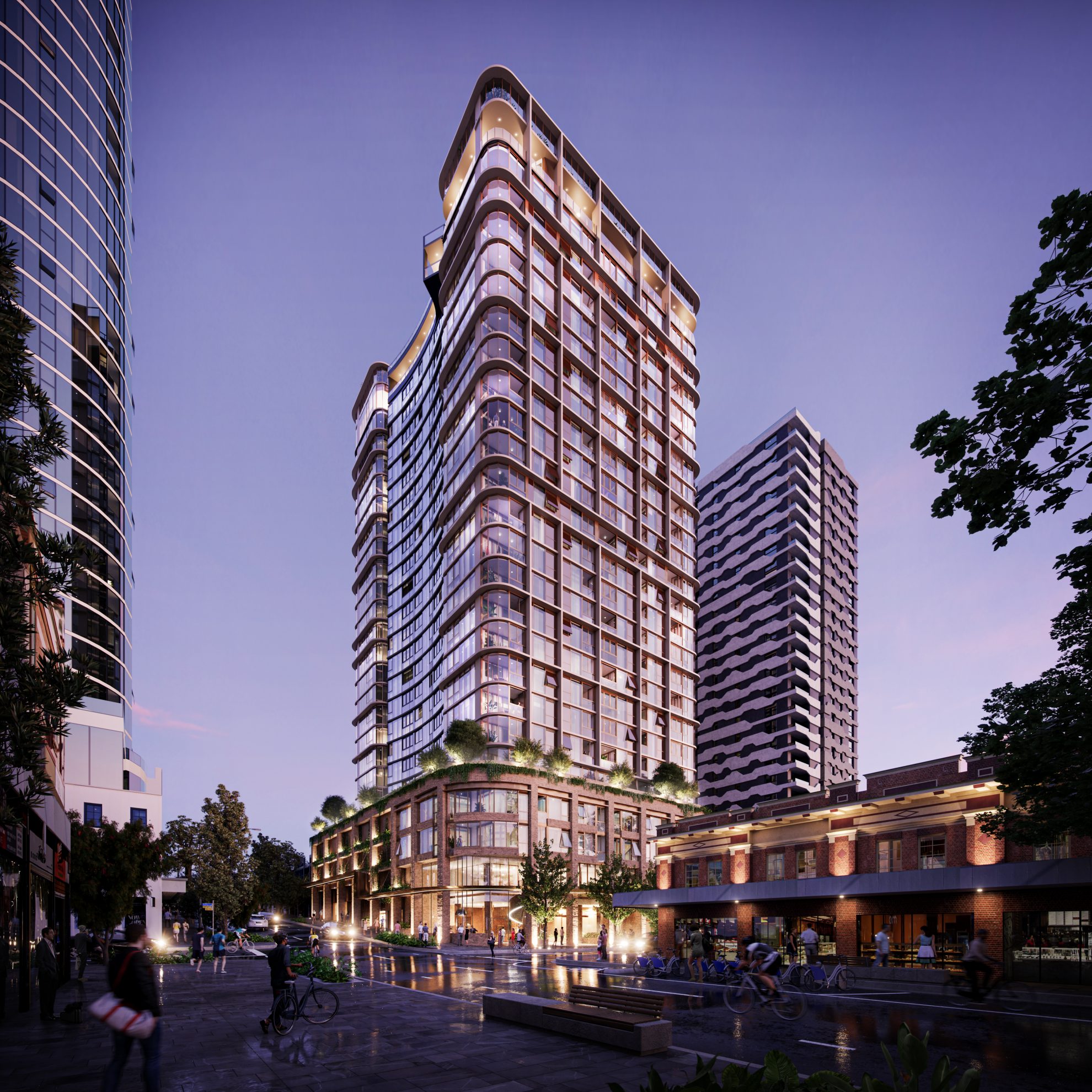 Build to Rent (BtR) housing is purpose-built accommodation owned by a single company under professional management. Never up for sale, these units are solely to be rented, with tenancy agreements set for long periods of time. This model has its roots in the US and UK, but is fast becoming a desirable model of residential living in Australia.
Although a newer concept here,  BtR is being embraced and projects are rapidly emerging across the nation. In Sydney, COX has recently lodged a Development Application for Precinct 75 – a vibrant creative precinct comprising 12-character buildings set over nearly 1.5 hectares in Sydney. Across the border in Melbourne, plans have been submitted for 685 La Trobe Docklands, with the project to eventually yield two towers of 30 and 28 storeys adjacent to Melbourne's Marvel Stadium.

Now – BtR is coming to the heart of Brisbane's Fortitude Valley. Frasers Property Australia will bring Brunswick & Co., its first Build to Rent project in the region, to the epicentre of the River City's urban playground.
Brunswick & Co. offers a restrained and elegant high-density BtR apartment building with an array of amenity both internally, and on its doorstep. 'The Valley' is an entertainment and dining district where a host of heritage listed buildings meet an evolving, contemporary built environment. This vibrant context provides both the setting and inspiration for the building. The development will provide 350+ BtR residences in a mix of studio, 1-bed, and 2-bed apartments over 25-Storeys. Over 30% of living options will be offered in an affordable housing bracket.
Frasers Property Australia
It's akin to the World's Friendliest Hotel.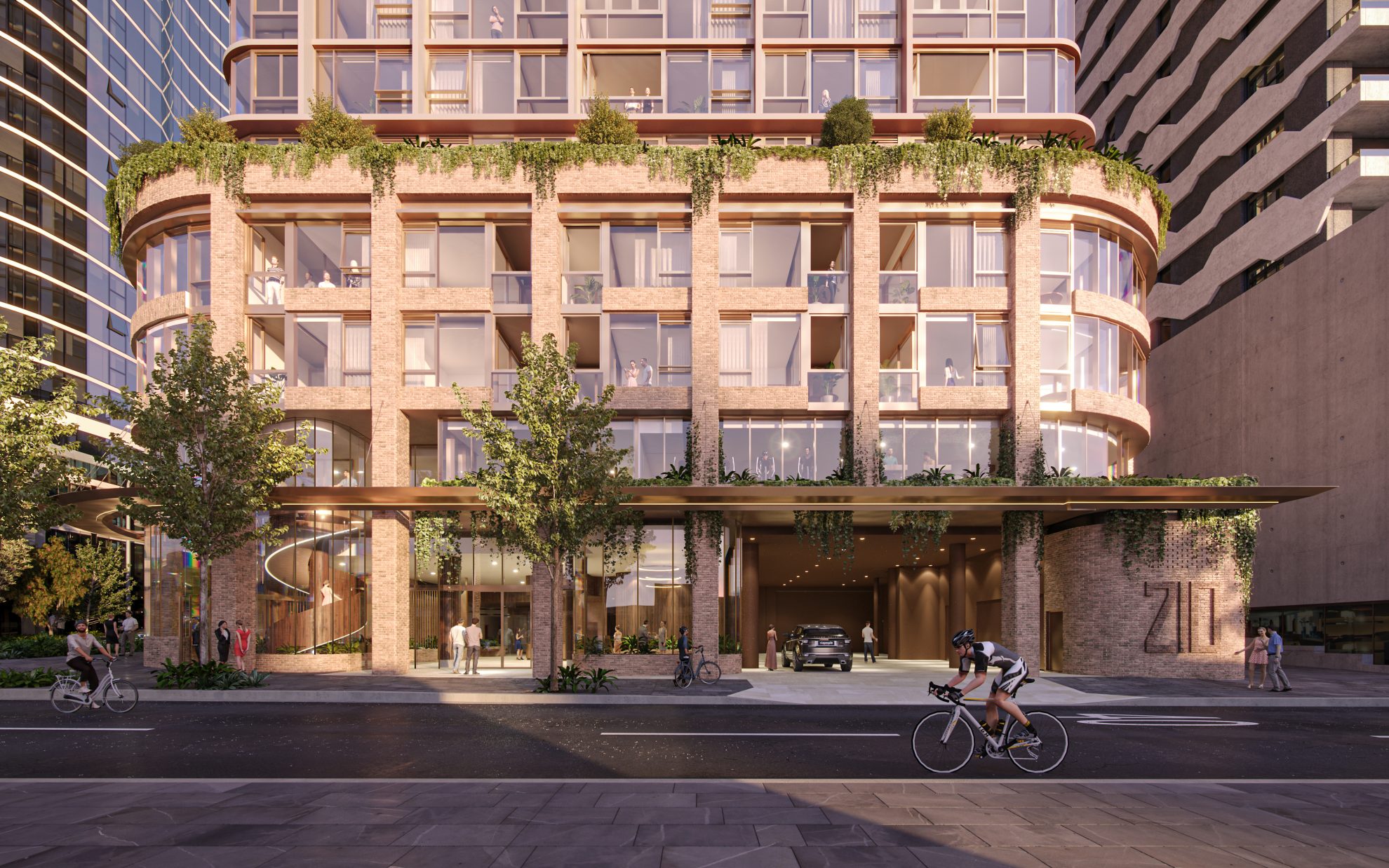 Key to the project's success, Brunswick & Co. features:
A mix of residential apartments that cater for a range of household types
Ground floor retail and integrated lobby café that continues the life and activity of Brunswick Street into the tower
Co-work office space and resident fitness studio that facilitates resident wellbeing and work from home opportunities
Communal recreation space on level 25 with high-quality landscaped rooftop
Resort style pool positioned with stunning views of the city and Brisbane's hinterland mountains
Curated amenity and communal spaces are key – creating a sense of belonging among residents and enhancing wellness within a connected vertical village. The BtR format, managed through corporate ownership, means longevity of the base building has been a primary consideration and has influenced both design and materiality. It also reinforces the long-term commitment to the vibrancy and activation of the communal and retail offerings of Brunswick & Co.
The design pays homage to its location through the use of face brick within the podium façade, providing a warmth and textural richness that is synonymous with the surrounding heritage listed buildings. The restrained yet elegant building will be a calming and sensitive contribution to the urban environment that responds contextually and environmentally to 'The Valley.'
COX Director, Brendan Gaffney
Brunswick & Co. is a civic, urban and human contribution to the city. A place where residents feel connected and part of something greater than the individual. A celebration of community and neighbourhood. A place to call home.