Collaborative Design Practice with First Nations Stakeholders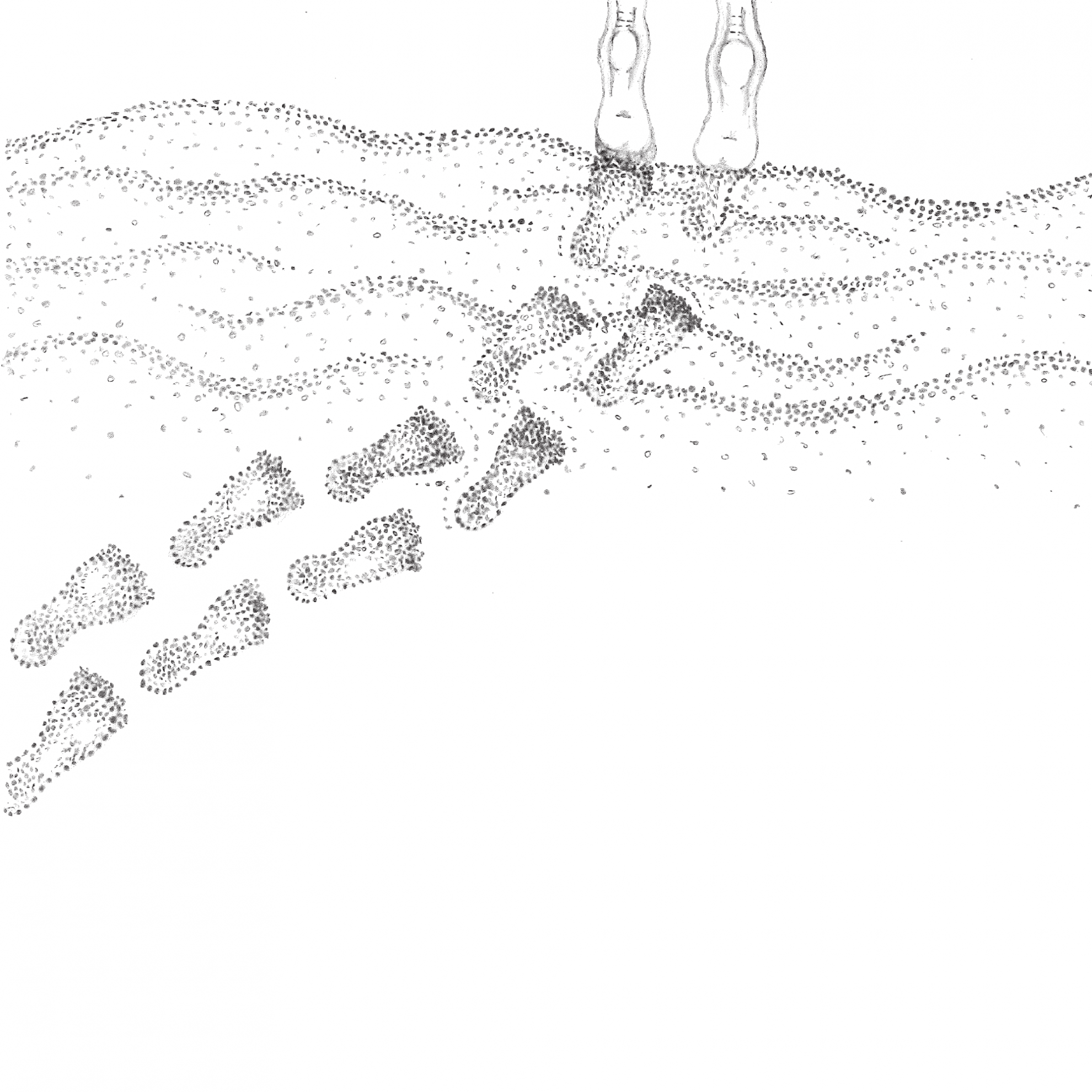 Artwork: "Home", sketch by Emma Fitt (Wathurong student architect at COX Architecture, on Wurundjeri Country)
Our recent research piece, 'Collaborative Design Practice with First Nations Stakeholders,' created principles for a prototype framework that will guide future design collaborations with First Nations stakeholders.
There are six guiding principles that we will action into goals to be achieved through individual projects:
Country – COX will promote an understanding to projects as a part of Country
Capability – COX will build cultural understanding and capability within design teams
Relationships – COX will strengthen relations with First Nations collaborators
Self-determination – COX will support autonomy and leadership of First Nations people
Community value – COX will provide value to First Nations Communities in built outcomes
Lessons learned – COX will reflect and share knowledge with others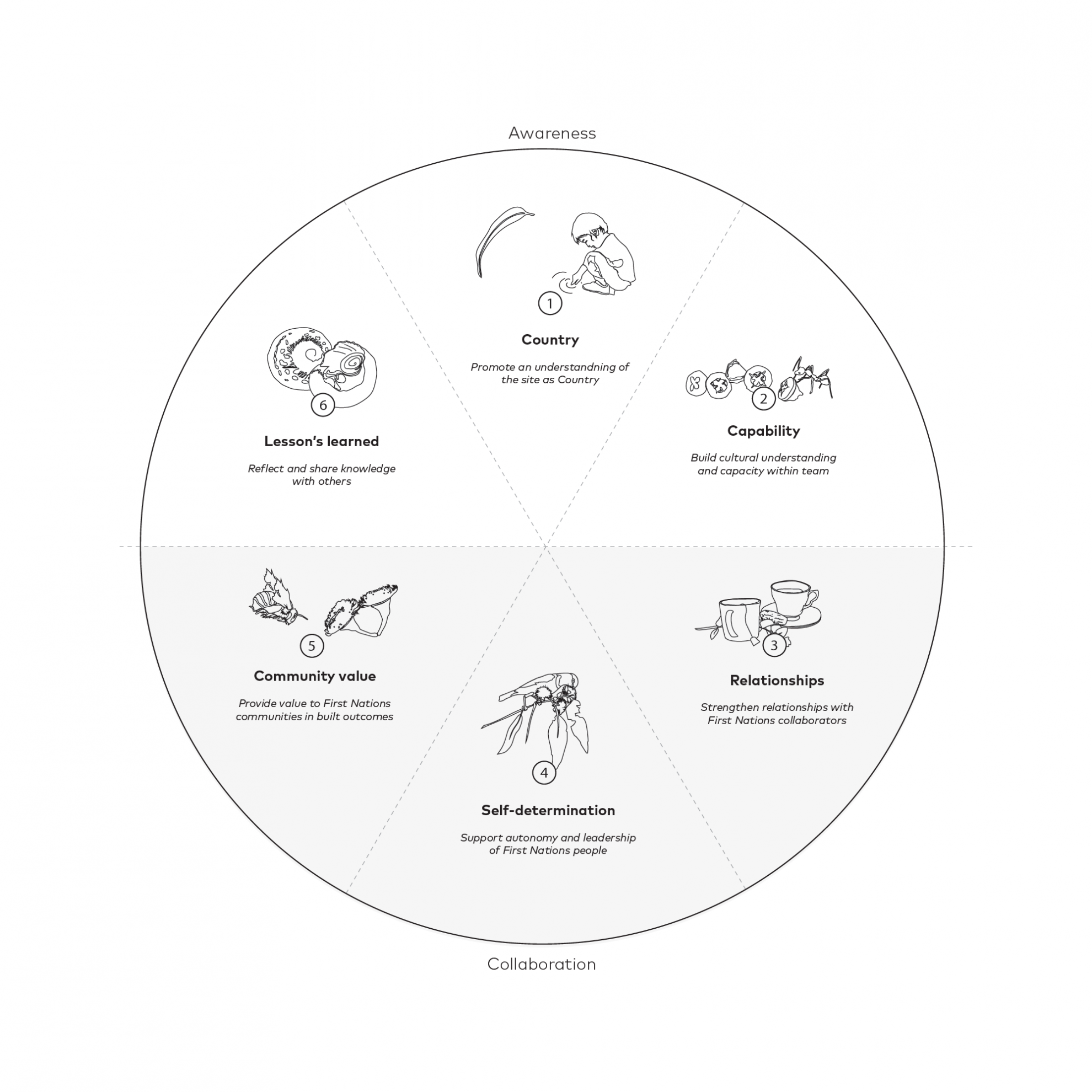 Each of these principles represents a way that COX projects can be catalysts for positive outcomes for Aboriginal and Torres Strait Islander people, and celebrate First Nations cultures in Australia through design.
These objectives are intended to be used in three main ways:
1) Project teams with no direct requirement to include First Nations perspectives in the design of the built environment can use the framework to increase general awareness and consider and (potentially) advocate for collaborations.
2) Teams designing an engagement process with First Nations stakeholders for their project can use the framework as a guide to promote best practice principles through reflections at key milestones.
3) Teams with an established engagement methodology can use the framework as an optional review or reflection tool alongside these processes.
The framework has been designed for projects to follow a circular sequence (shown above), using corresponding prompt cards. We hope that this will encourage reflection and learning opportunities for all, while promoting First Nations leadership in design.
It should be noted that the framework is not intended as a guide for cultural protocols, which vary between places and the many First Nations cultures in Australia. COX recognises that appropriate cultural Knowledge Holders should be referred to for locally specific guidance.