COX VOX – A Dive into the Design of Perth Children's Hospital with Director Fernando Faugno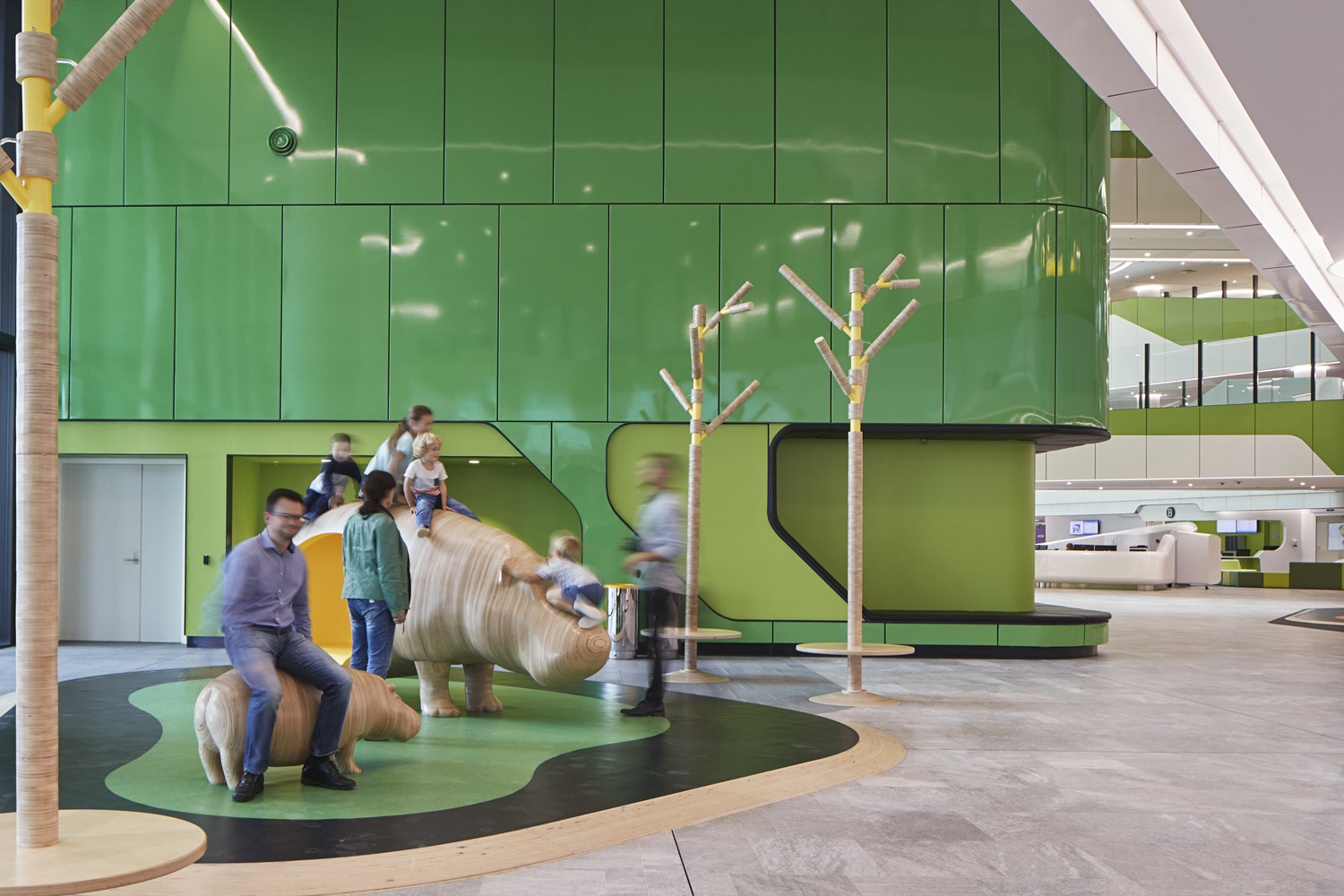 Designed from a child's perspective, Perth Children's Hospital (PCH) employs a playful design approach to reduce anxiety for patients, families, and carers.
Opened in 2018, PCH is a specialist paediatric hospital that provides world-class health care to children and young people up to age 16. The almost 300-bed facility incorporates family facilities, operating theatres, mental health facilities, neonatal intensive care beds, staff amenities and retail space.
The design team behind PCH – JCY Architects, COX, and Billard Leece Partnership with HKS Inc – were aware how daunting a hospital visit can be, particularly for a child. In response, the hospital became a building that its patients can relate to.
We sat down with COX's Project Director for PCH, Fernando Faugno, to find out more about the design behind the children's hospital.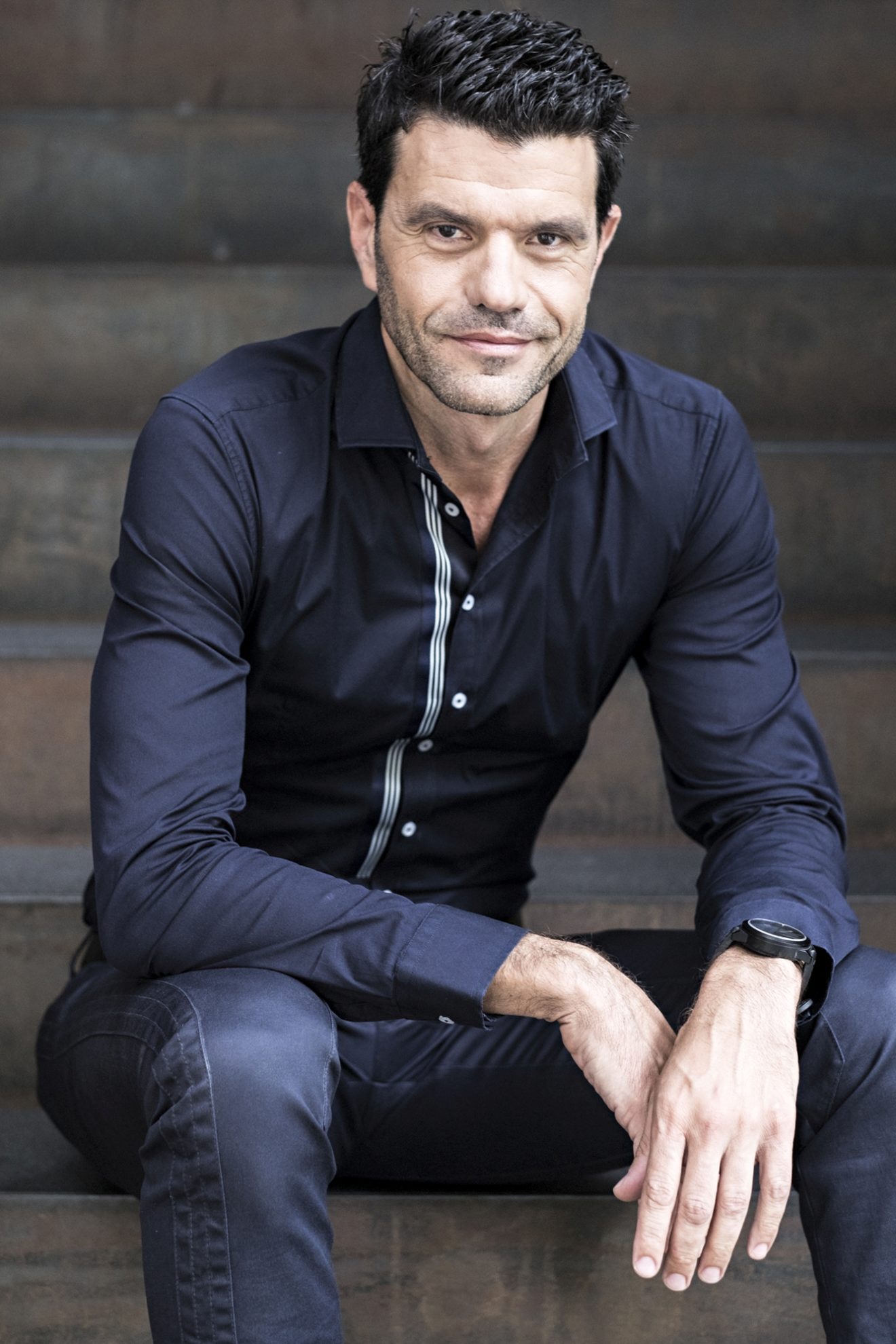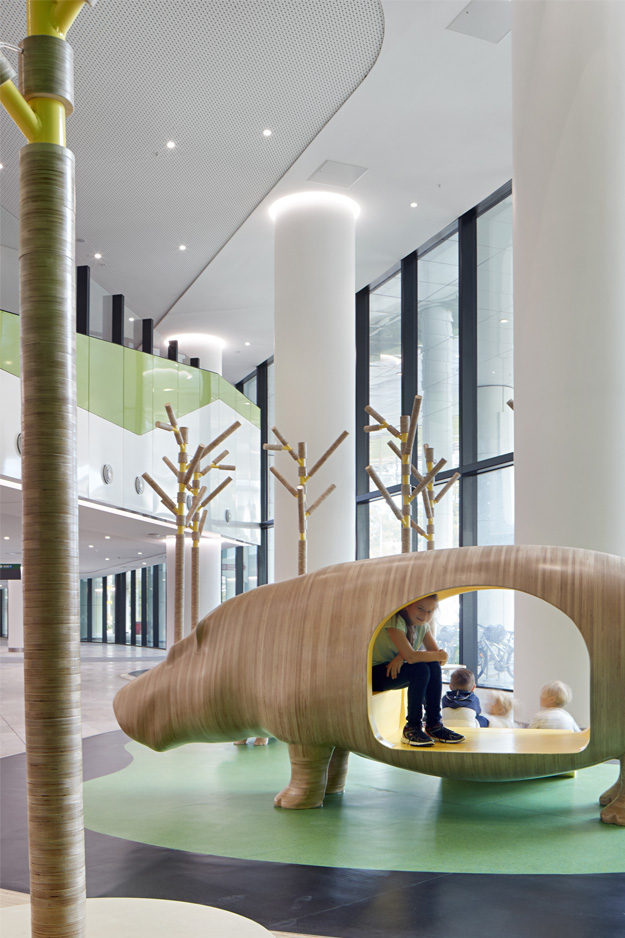 PCH is certainly a colourful building, how did you determine where colour would be used and what its purpose would be?  
"Colour is used like bursts of wildflowers. The beautiful Kings Park bushland provided inspiration for the building's external palette – a uniquely crafted range of local colouring that delivers vibrance and freshness to the hospital.
Internally – colour is used sparingly, an element of surprise and wonder that provides moments of distraction and helps reduce levels of anxiety for the children. It is also used as a means of wayfinding, replacing traditional graphics and signage."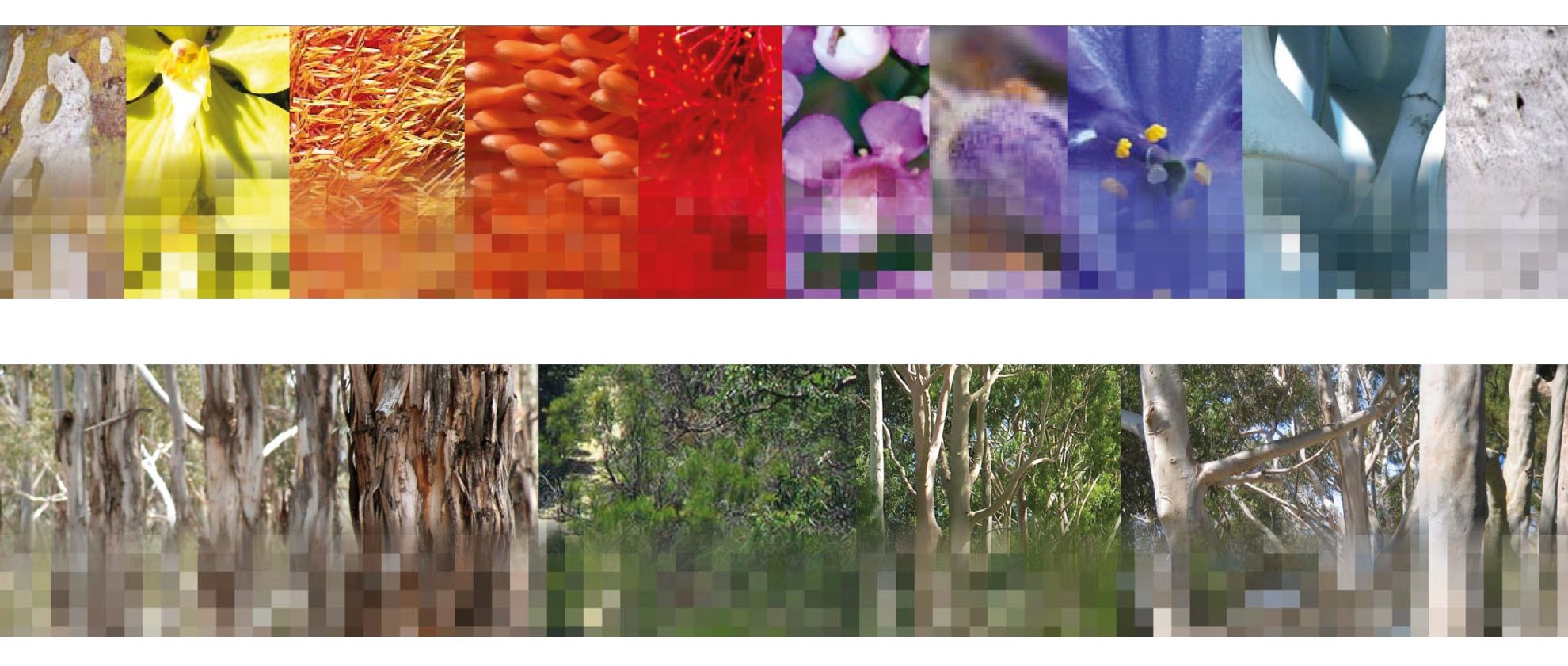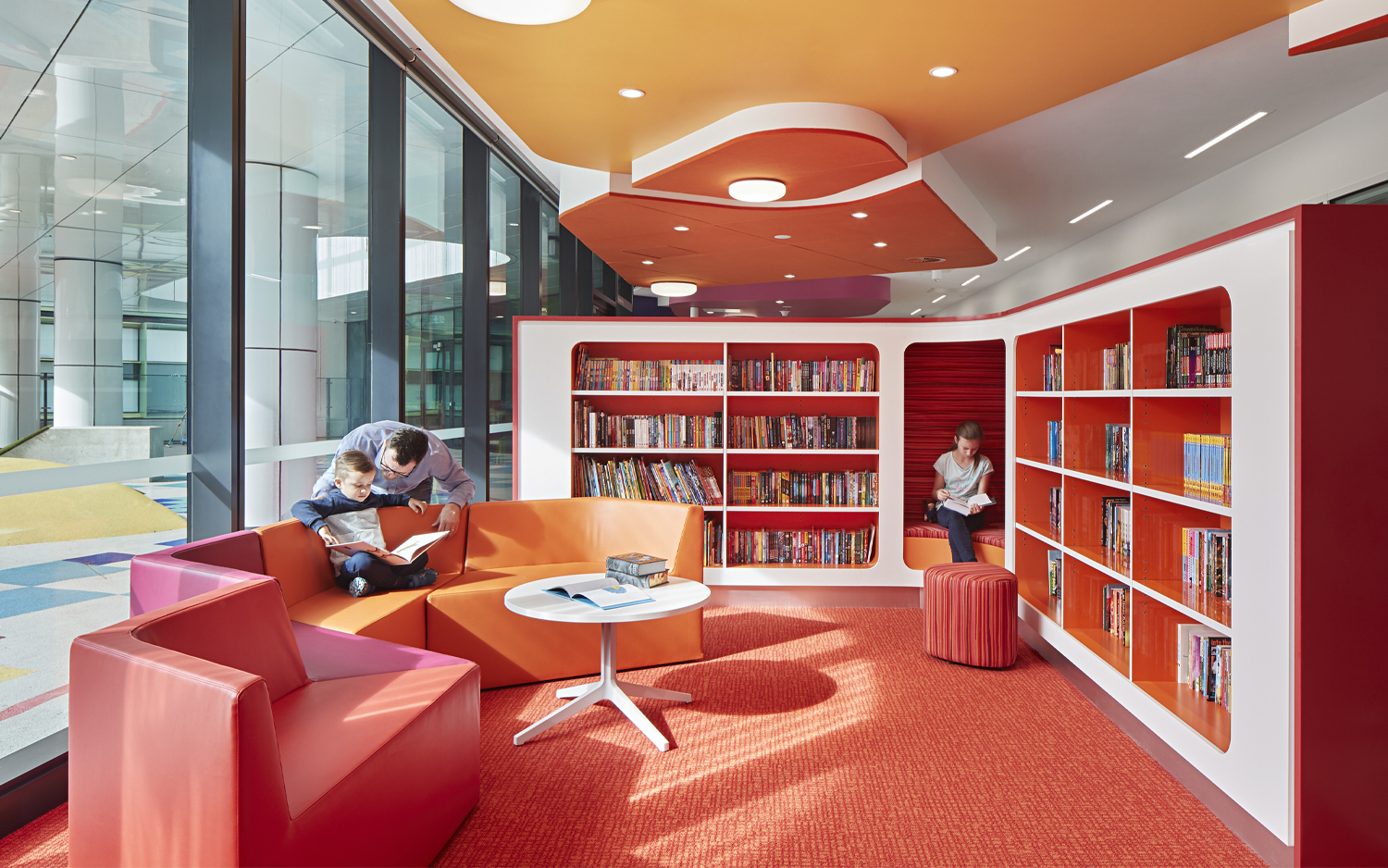 We often talk about the hospital being designed from a child's perspective. How do you do that as an adult?  
"It's a balance of listening, research, and creativity.
We had to remember that children's bodies are proportioned differently. Perhaps they would be more interested with what's on the floor than what's on the wall?
It was important to incorporate the healing potential of nature, engaging children with their environments and ensuring the hospital is child-friendly and age appropriate. Wherever possible elements of colour were introduced to create a place of adventure, a space where feelings of wonder, humour and magic can be experienced.
The 'fun parts' of each room needed to be accessible to the children, while the parts that may cause fear or anxiety are hidden or distracted."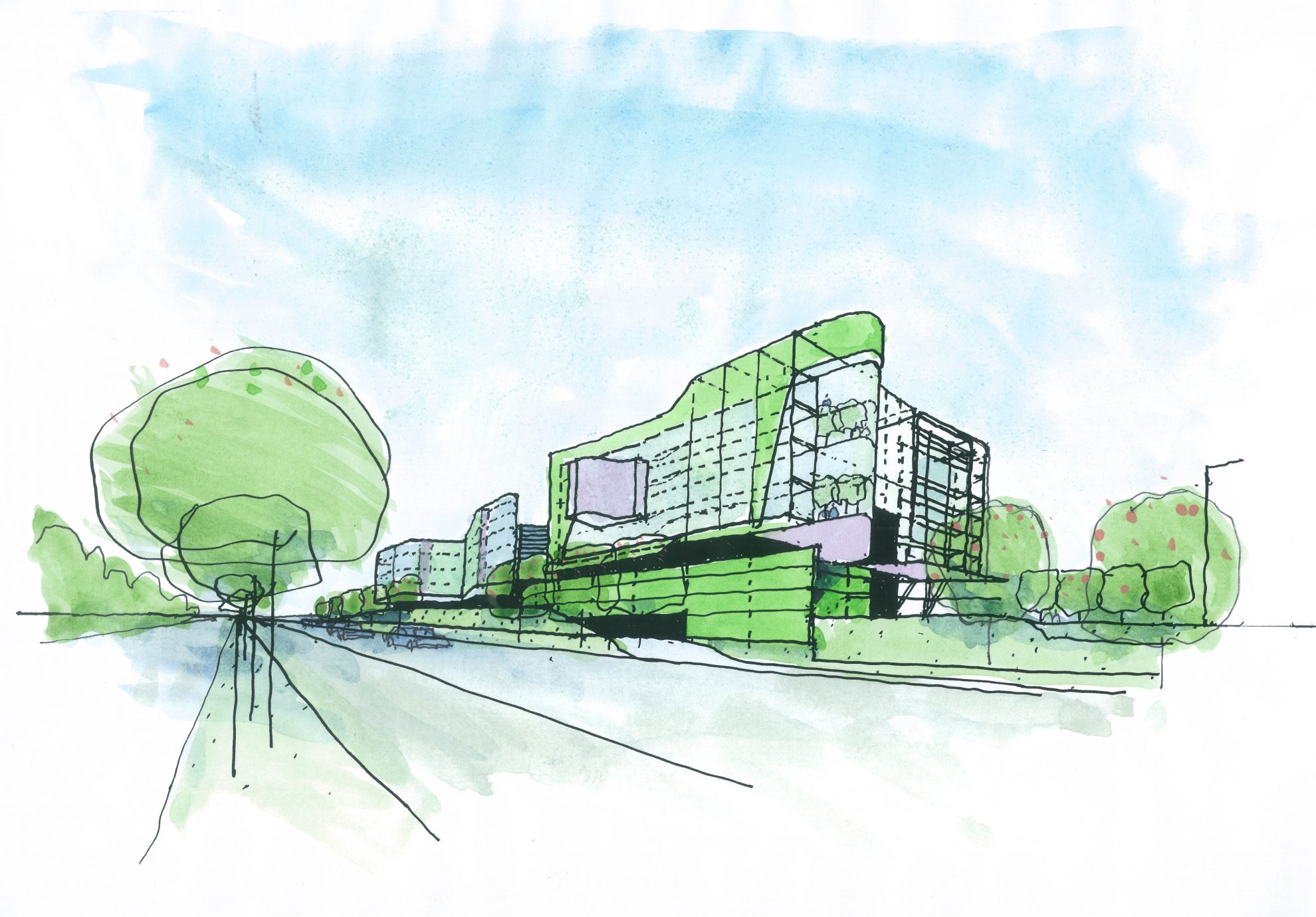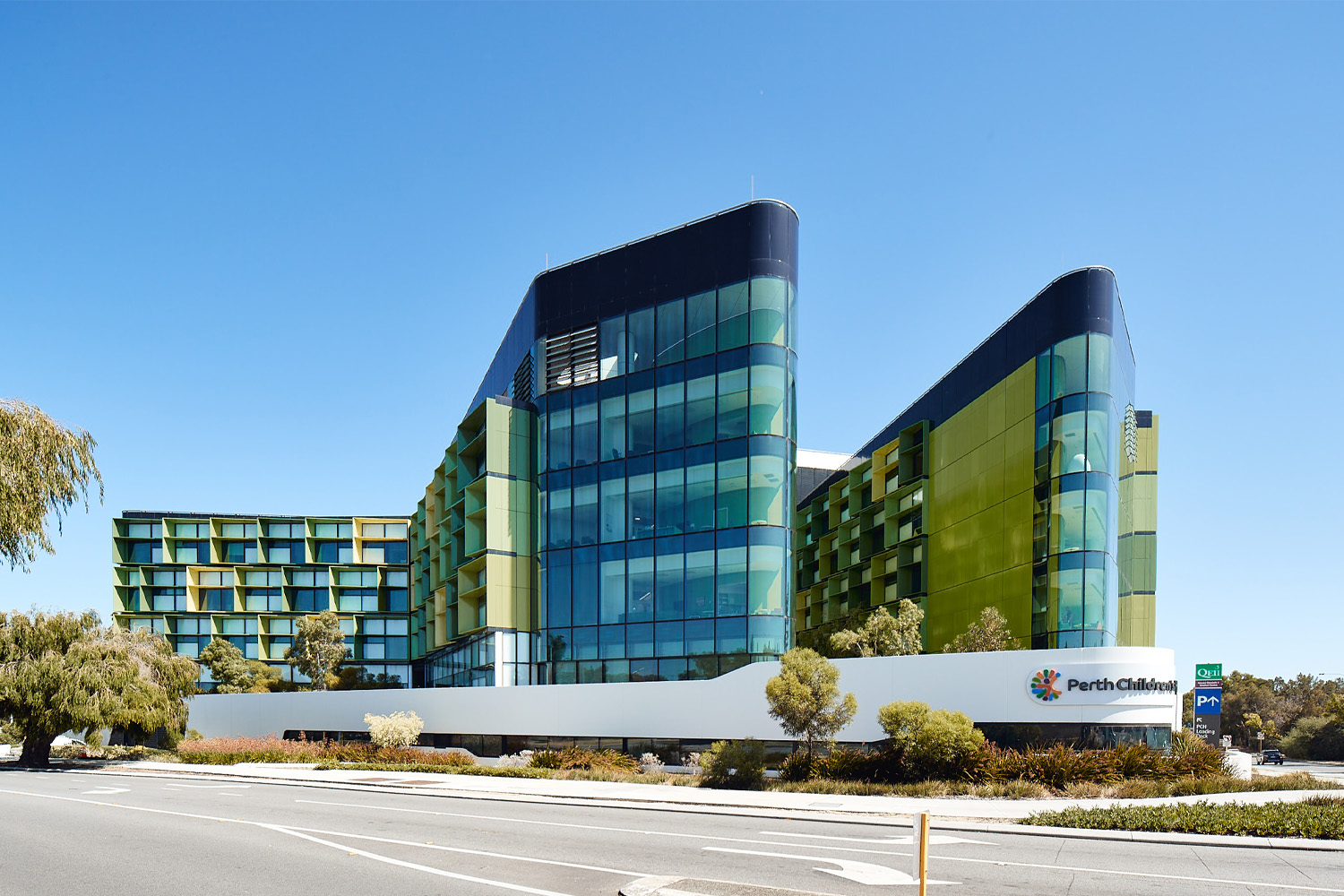 Do you think the way people use healthcare facilities is changing?
"Healthcare has never been more technologically advanced, or more holistic. Our approach to the evolving way people utilise health facilities was articulated in the core values of the design of PCH. These values came through in the integration of artwork, interior design, and wayfinding and signage that achieve exceptional results for the hospital and its users.
The integration of these key elements is emblematic of the user's needs, not only as patients, but as a friend, a family member, or a caregiver. It is how these elements come together to create spaces where users can find what they need and feel at ease within what is often busy and stressful times."
How has the response from children been?
"The response from children has been great.
They are delighted in the art making spaces, the library, cinema, and the outdoors – all engaging their creative sides and helping to reduce stress for patients, parents, siblings, and carers.
Young children really enjoy the large-scale animals in the atrium and clinic reception/waiting spaces. Teens are enthralled by the interactive hi-tech elements on the ground floor atrium, the staged Emergency waiting spaces, and the 4th floor public areas."