Jakarta International Velodrome opens at the Asian Games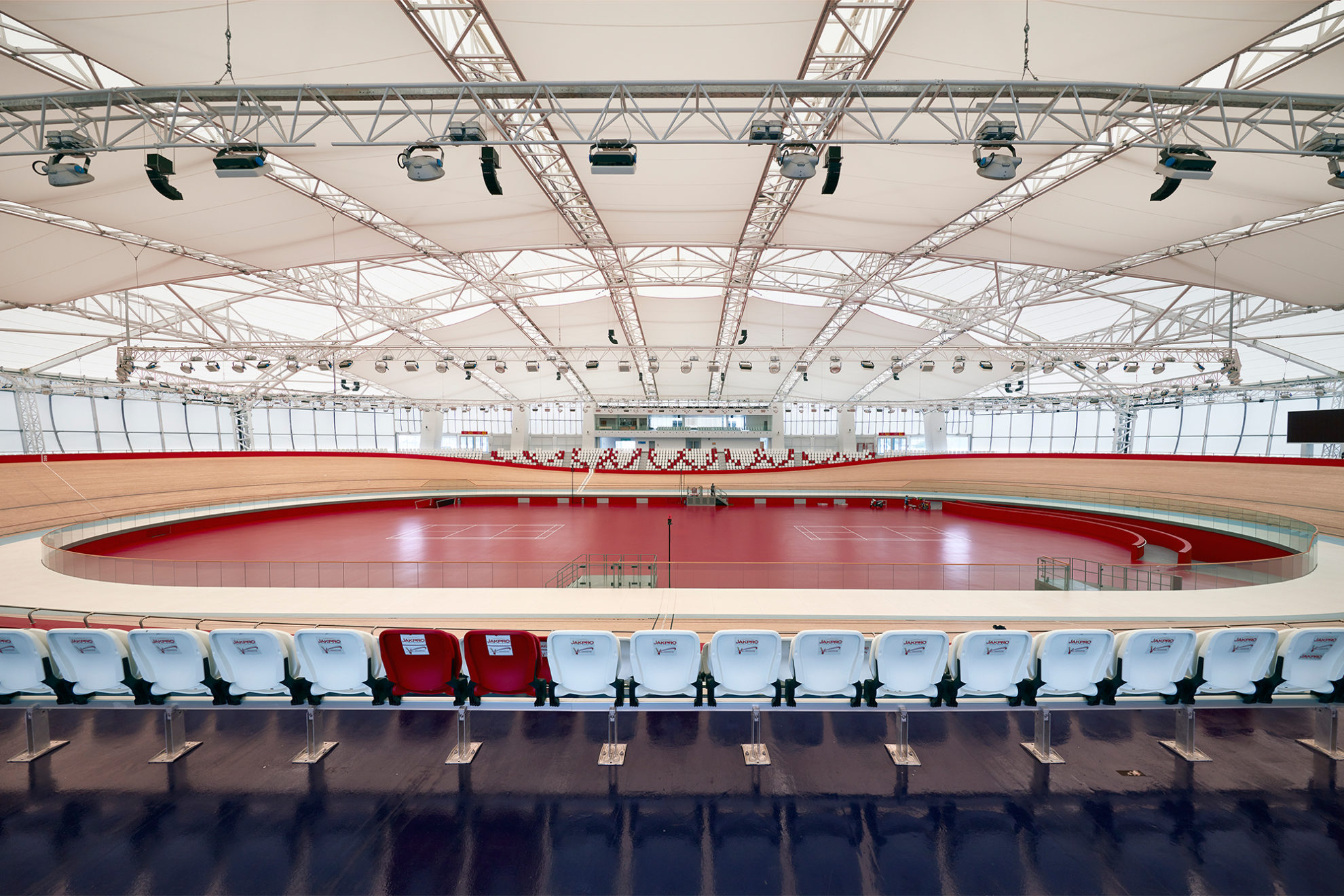 The 2018 Asian Games opened in Jakarta over the weekend and with it our recently completed Jakarta International Velodrome. Delivered in collaboration with ESGlobal, Mott MacDonald and Bita BKM, this project was delivered in less than 30 months using a primarily modular method of construction.
Aesthetically, we set out to create a facility that matched the dynamism and excitement generated by the sport of cycling. A series of stepped earth berms mark the arrival point into the building; while a membrane roof and translucent wall cladding allow light into the building and created a glowing lantern-like atmosphere in the evening. Externally, the use of bespoke terracotta blocks surrounding the podium reflects local technology and a cultural commitment to patternmaking. Internally, the use of red and white alludes to the Indonesian flag and national pride to encourage a subtle home advantage.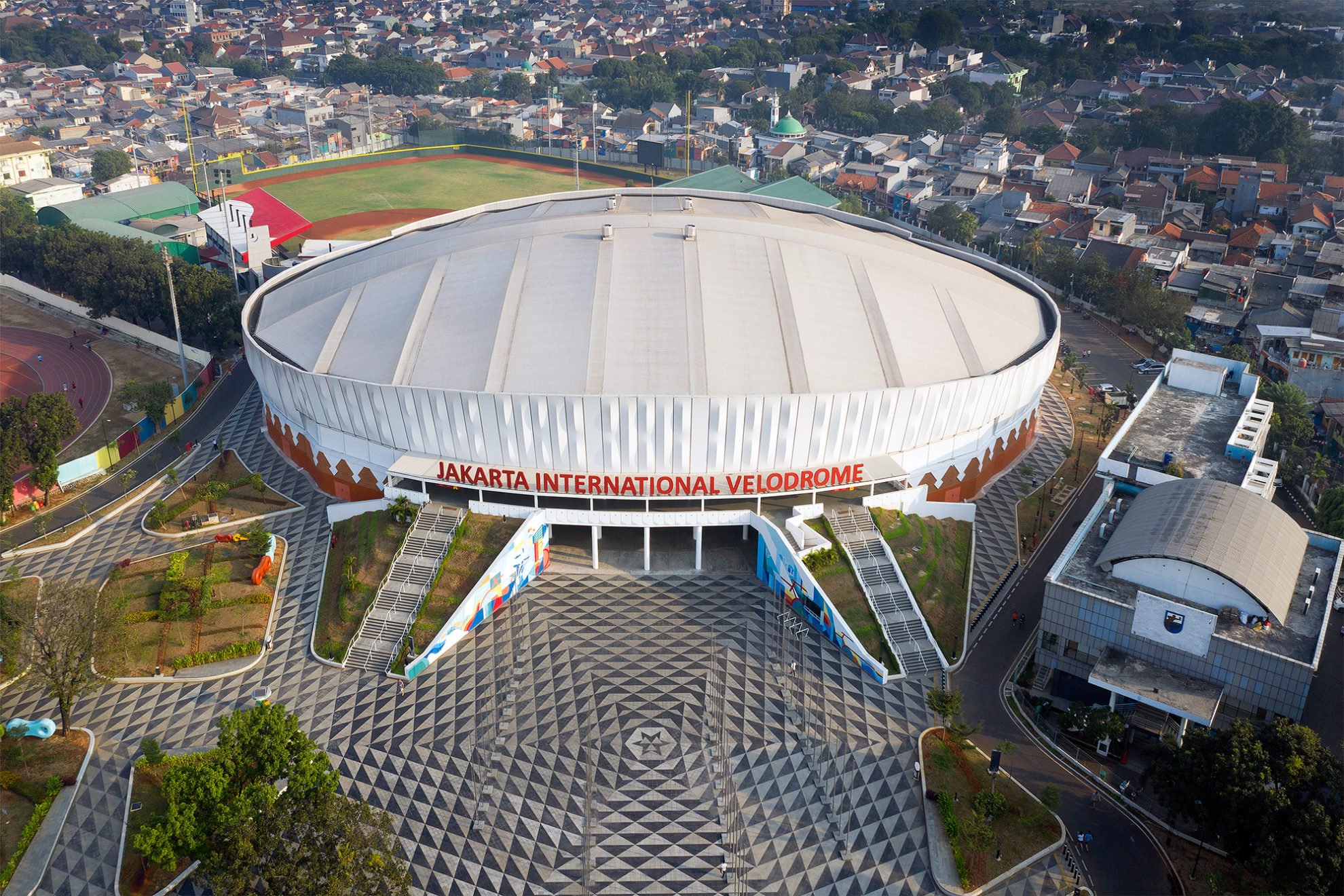 The building is situated amongst a broader sports precinct, including a large public plaza that comfortably accommodates spectator movements. As well as cycling, the building will be used for events, court sports and the extremely popular Futsal.
The Jakarta International Velodrome continues Cox Architecture's contribution to public infrastructure in Asia, including the recently completed Indonesian Convention and Exhibition Centre. It also builds on our portfolio of significant sporting facilities, which began in 1977 with Canberra's Bruce Stadium and includes the Queensland State Velodrome delivered for the 2018 Commonwealth Games.