Thriving in Vertical Schools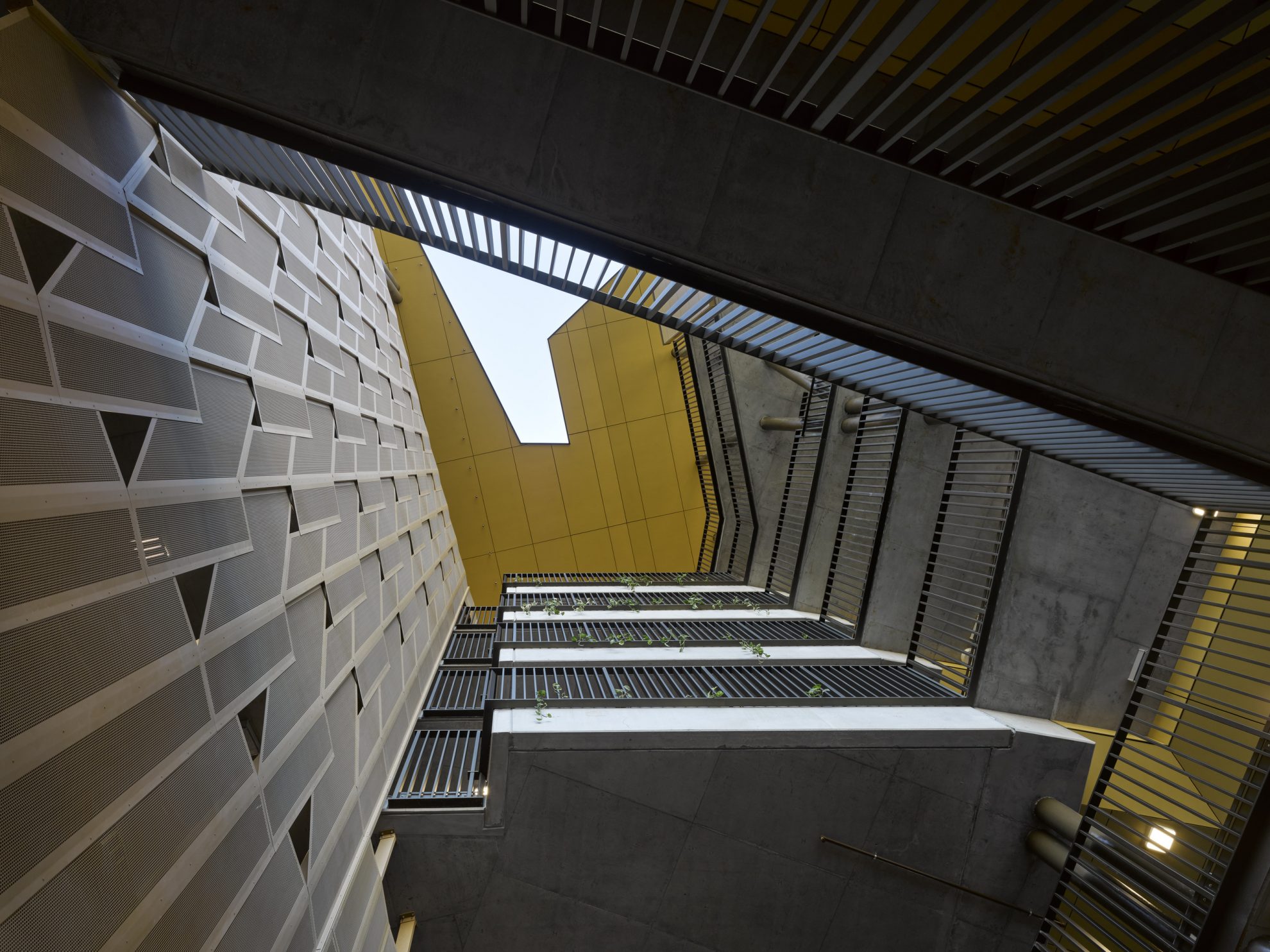 Thriving in vertical schools is an Australian Research Council Linkage Project that looks to study the impact of urban vertical schools on student's capability.
Run by the Queensland University of Technology, the 3-year project will analyse data collected through intensive research activities at three partnering schools.
The Thriving in Vertical Schools project research aims:
To evaluate the impact of urban, vertical schools in a collaborative process that connects
designers, educators, and students;
To understand what young people and teachers identify in UV physical, digital and social spaces as impacting capability and wellbeing, and whether these spaces are experienced similarly by all students, including those in priority equity groups;
To identify how conversion factors in urban vertical physical, digital and social spaces impact on student capability and wellbeing; and,
To establish knowledge sharing processes for educators and designers in ways that will maximise the educational opportunities of urban vertical schools and the value of infrastructure spending.
Starting at the COX-designed Fortitude Valley State Secondary College (FVSSC) in October, COX Director Christina Cho and Senior Associate Steven Harth attended the student capability showcase. Following this, Steven was part of a roundtable, effectively contributing to a discussion paper, "Conversations about Vertical Schools in Australia."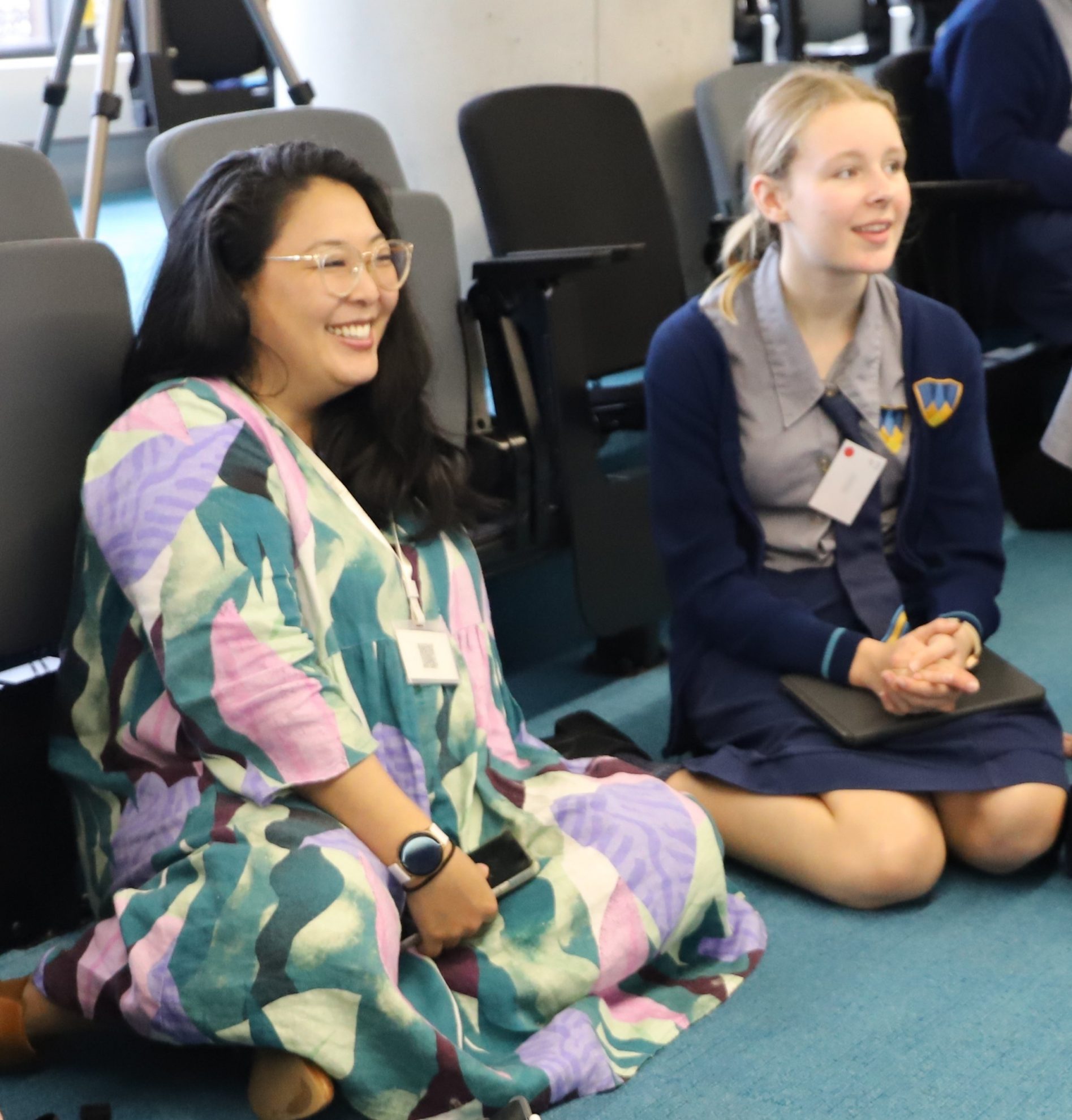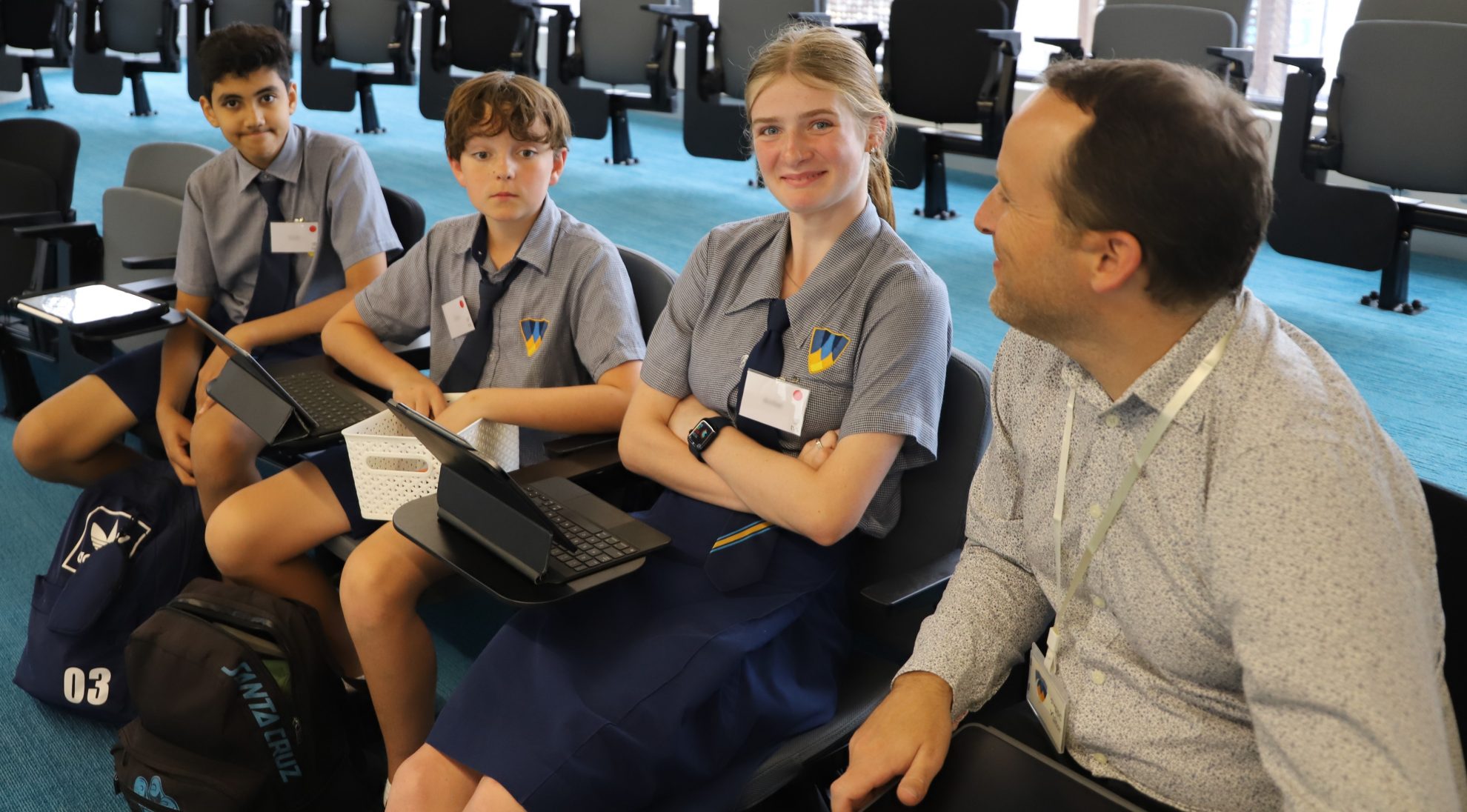 Speaking on the project thus far, Christina Cho said, "The 'Thriving in Vertical Schools' research methodology is deeply rooted in user-centric and participatory principles, engaging architects, teachers, staff, and academics."
"This collaborative effort has yielded invaluable insights into the daily experiences of students at FVSSC and Adelaide Botanic High, both designed by COX. The compelling student-generated videos underscore the significance of spaces that transcend the conventional classroom setting. Among these spaces, collaborative pods, shaded gardens, landscaped terraces, and the rooftop with distant panoramic views have consistently emerged as beloved and essential components of the campus environment."
COX Director, Christina Cho
What unites these spaces is their ability to seamlessly accommodate both collaborative activities and moments of quiet reflection, fostering an environment in which students thrive academically and personally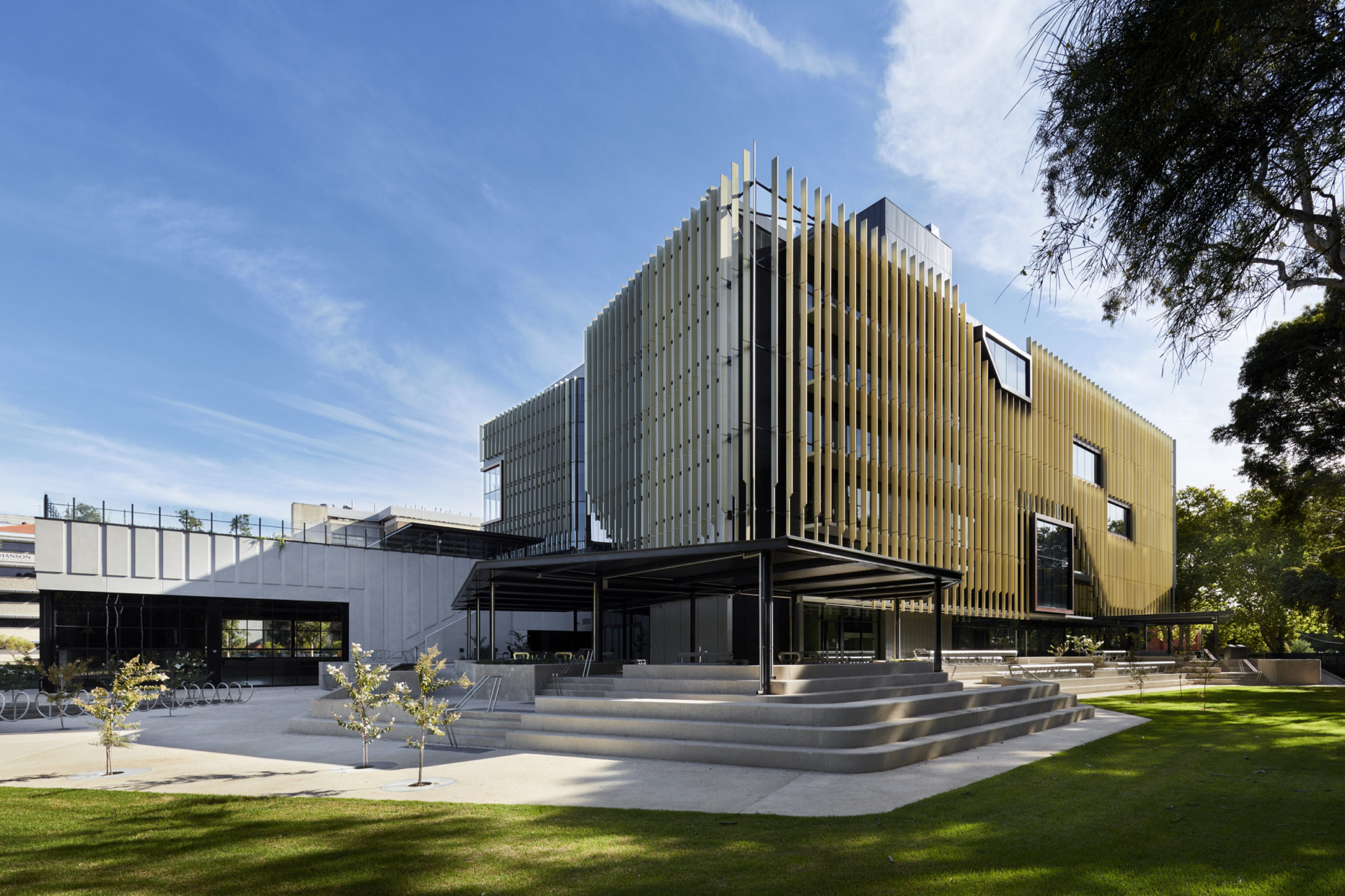 In response to the continuing development of, and interest in vertical schools across Australia, Conversations about Vertical Schools in Australia found little available peer-reviewed research examining how vertical schools change and strengthen relationships between space and education.
Launched by Project Lead Associate Professor Jill Willis to coincide with the AARE Conference in Adelaide, the research paper is based on a literature review and is a first step in understanding the current state of research. It also informs the development of a research agenda about vertical schools.
COX Head of Research, Dr. Jacqueline Baker
The QUT-led ARC linkage project equips COX's designers with better built outcomes for teachers and students in vertical schools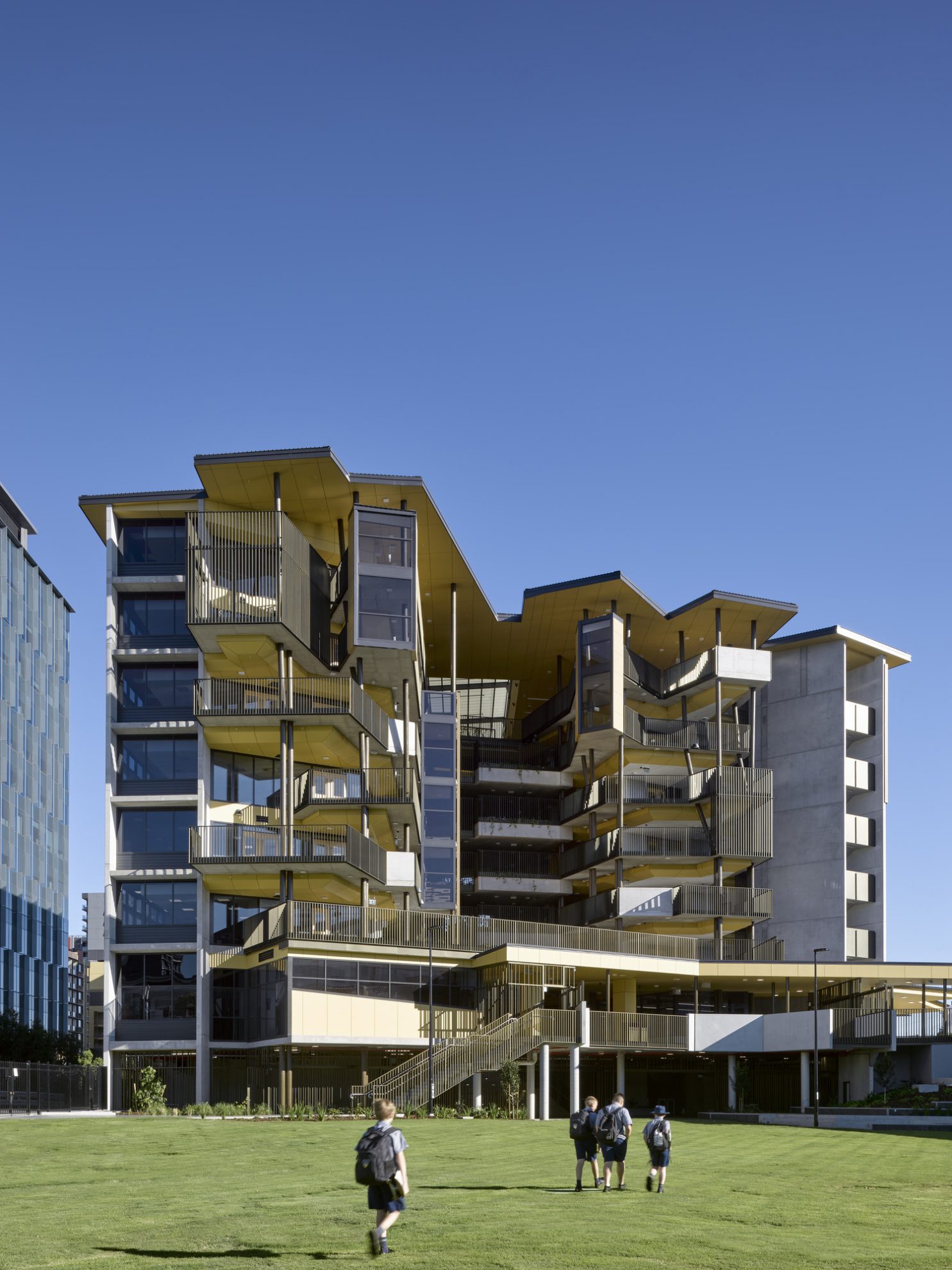 The research canvassed academic databases, media reports, grey literature (reports and conference papers) and policy to identify themes and issues emerging from these 'conversations'. Five peer reviewed research publications, published between 1995 and mid-2022, were identified through a literature search.
The discussion paper finds that:
More vertical schools are being built as Australian State educational authorities have identified a need to build schools in urban areas due to population growth resulting from urbanisation. However, available land for such infrastructures is limited;
Vertical schools are referred to as an emergent typology and the TVS research project aims to explore what this means and its implications for student experience;
Multiple stakeholders inform the design and day to day operations of vertical schools with the urban context drawing attention from stakeholders across the spectrum from the design to the operations of the schools; and,
Development of shared vision and language across disciplines can inform reimagining education and urban communities.
Read the discussion paper here: https://research.qut.edu.au/tvs/wp-content/uploads/sites/387/2022/12/TVS-Final-Discussion-Paper-November-2022_published.pdf
This year, the data collection process will be rolled out further, including at another COX project (in collaboration with DesignInc) designed, Adelaide Botanic High School. Further data will be collected at FVSSC in 2024.
Follow project updates on the website: https://research.qut.edu.au/tvs/