Project Contact
Christina Na-Heon Cho
Anya Meng
Casey Vallance
James Ryan
Julian Farrell
Leon McBride
Mark Sierzchula
Mitchell Buckley
Fortitude Valley State Secondary College
Brisbane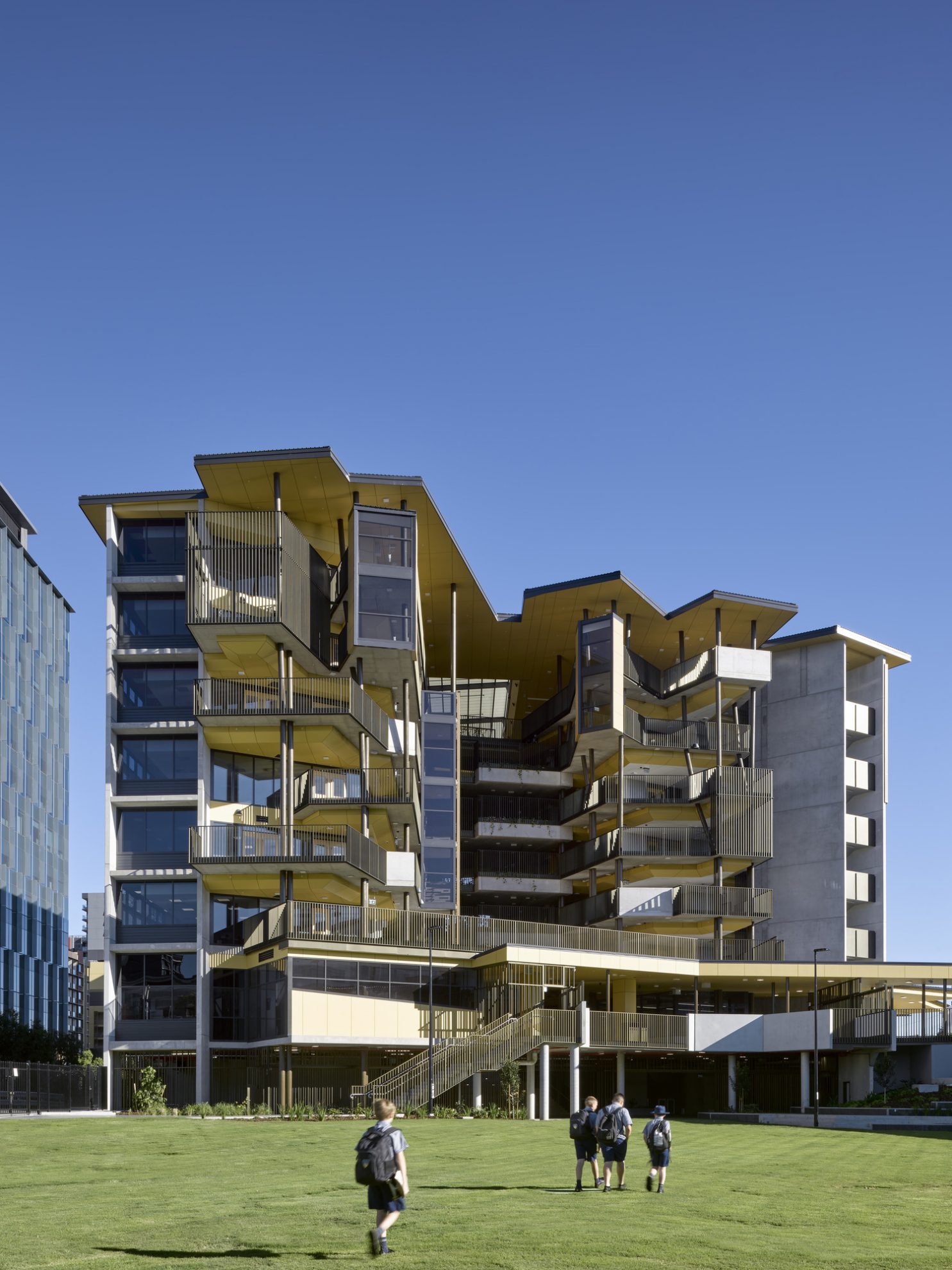 On a site rich in educational history, Fortitude Valley State Secondary College (FVSSC) is setting a new benchmark for vertical learning in Queensland.
The state's first vertical school, that also marks the first inner-city school built in over 60 years, FVSSC responds to the challenges of urban growth and density. Capitalising on its location, the project creates spaces that can be reconceptualised and activated, fostering student and staff engagement, partnerships, and community engagement. COX worked closely with Queensland University of Technology to develop a design that would both accommodate and inspire an ambitious curriculum embedded in project-based learning.
COX Director, Christina Cho
It is a great privilege to be involved in the conceptualisation of a vertical education typology for Queensland, and hope the school will endure and establish a culture of life-long learning for generations to come.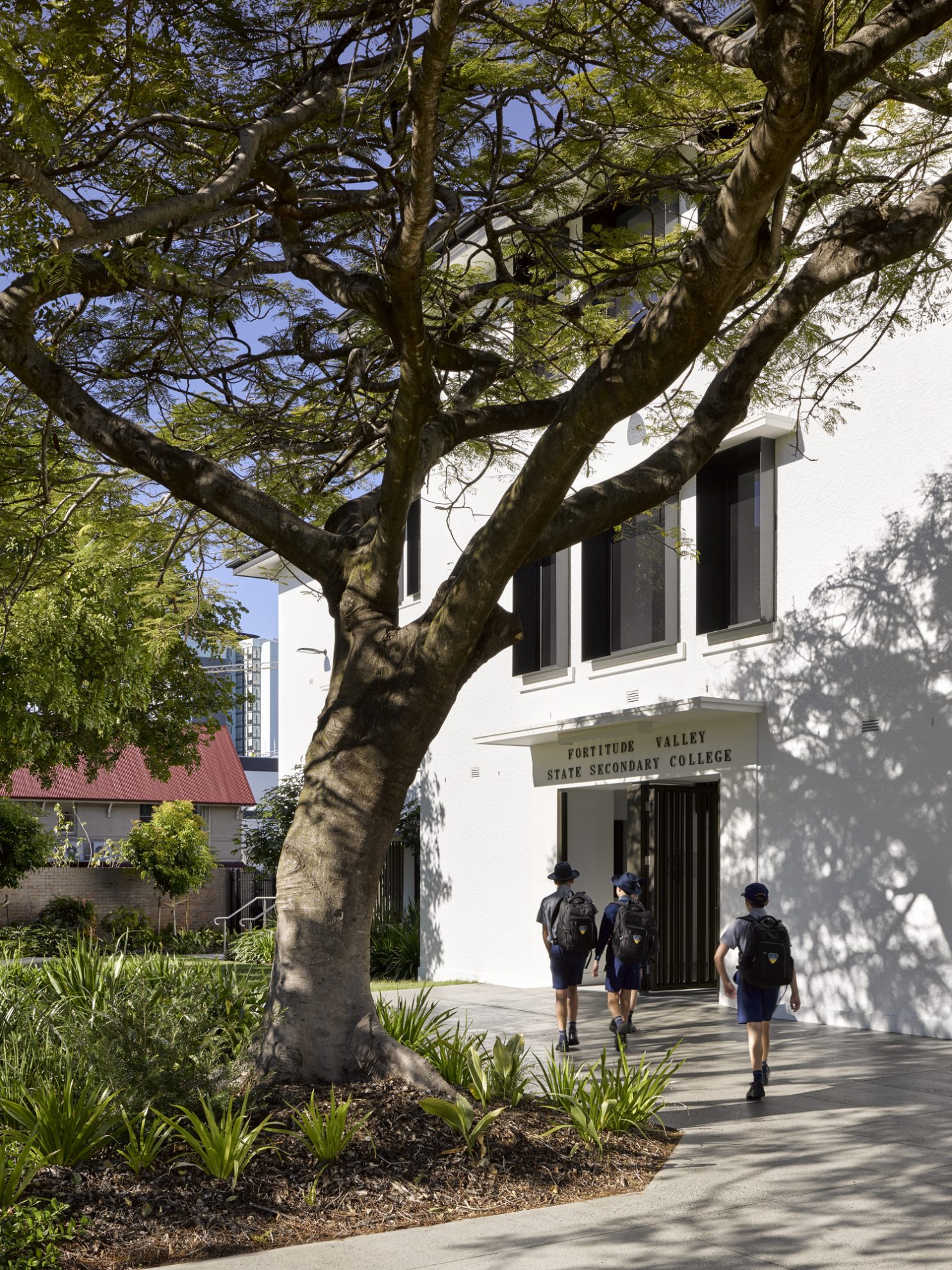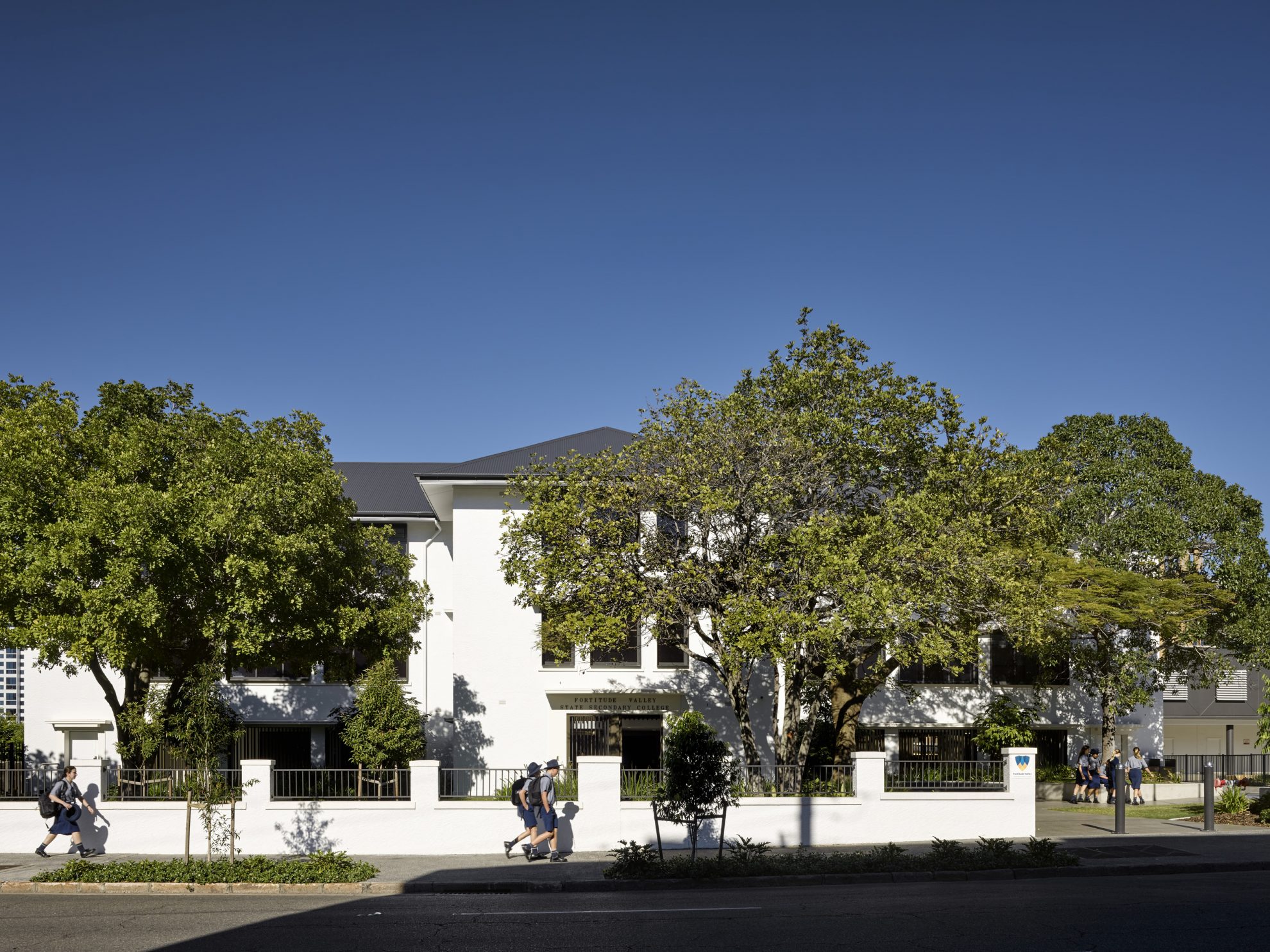 COX's design maximises green space, arranging flexible learning and specialist areas with direct access to naturally ventilated outdoor learning terraces. The scale and orientation of the buildings respond to its urban surroundings and subtropical climate, giving the school a strong sense of place.
The building actively extends beyond its physical boundary to encourage students to play an active role in community life. There are three main components of the brief – general and specialised classrooms, performing arts and music, and sports centre. All three buildings have an open face towards the green space for passive observation and engagement. Developing these brief components as separate elements assisted in stage-ability and program benefits, as well as making markers and key entries – subsequently controlling points to the site.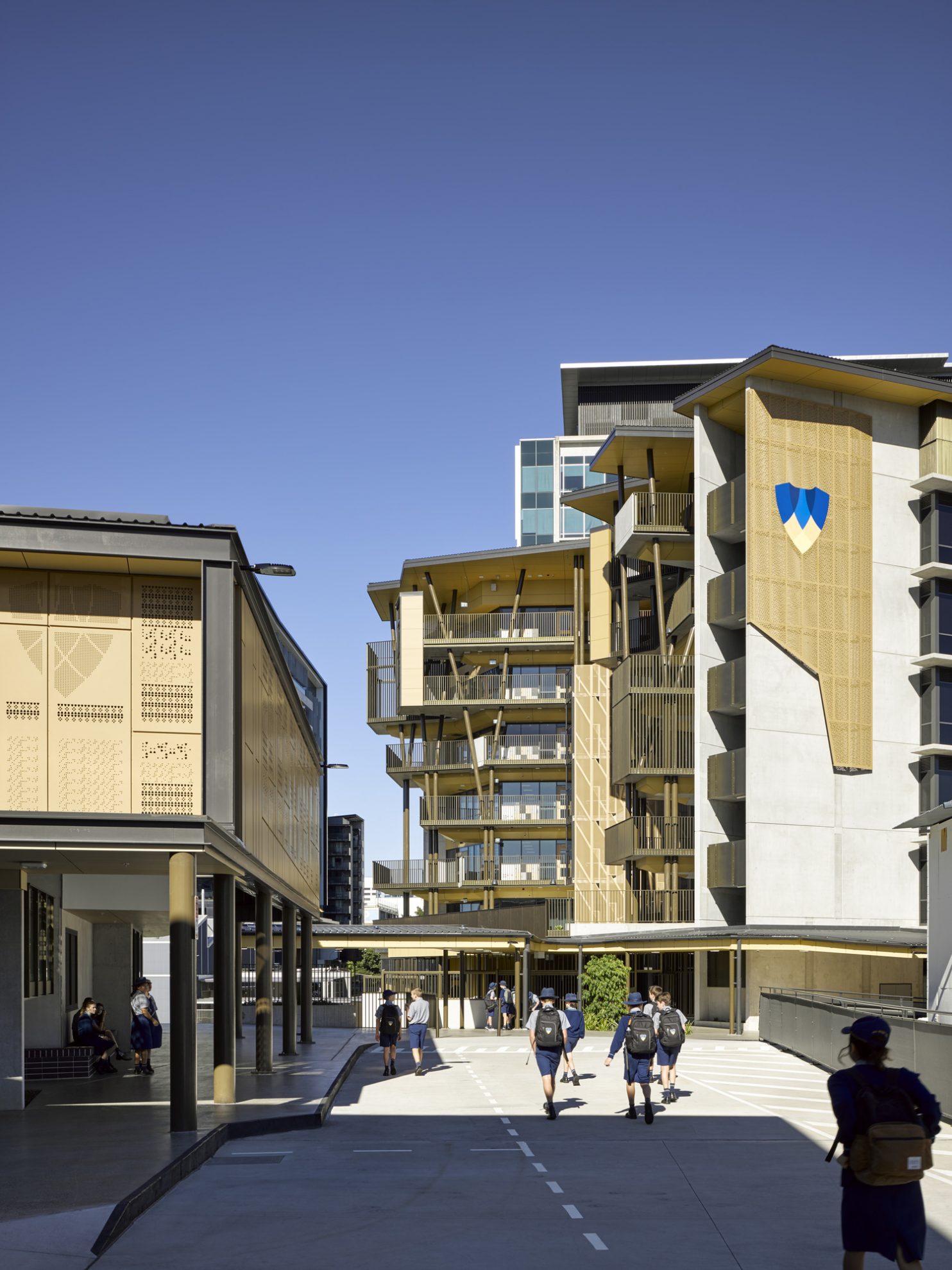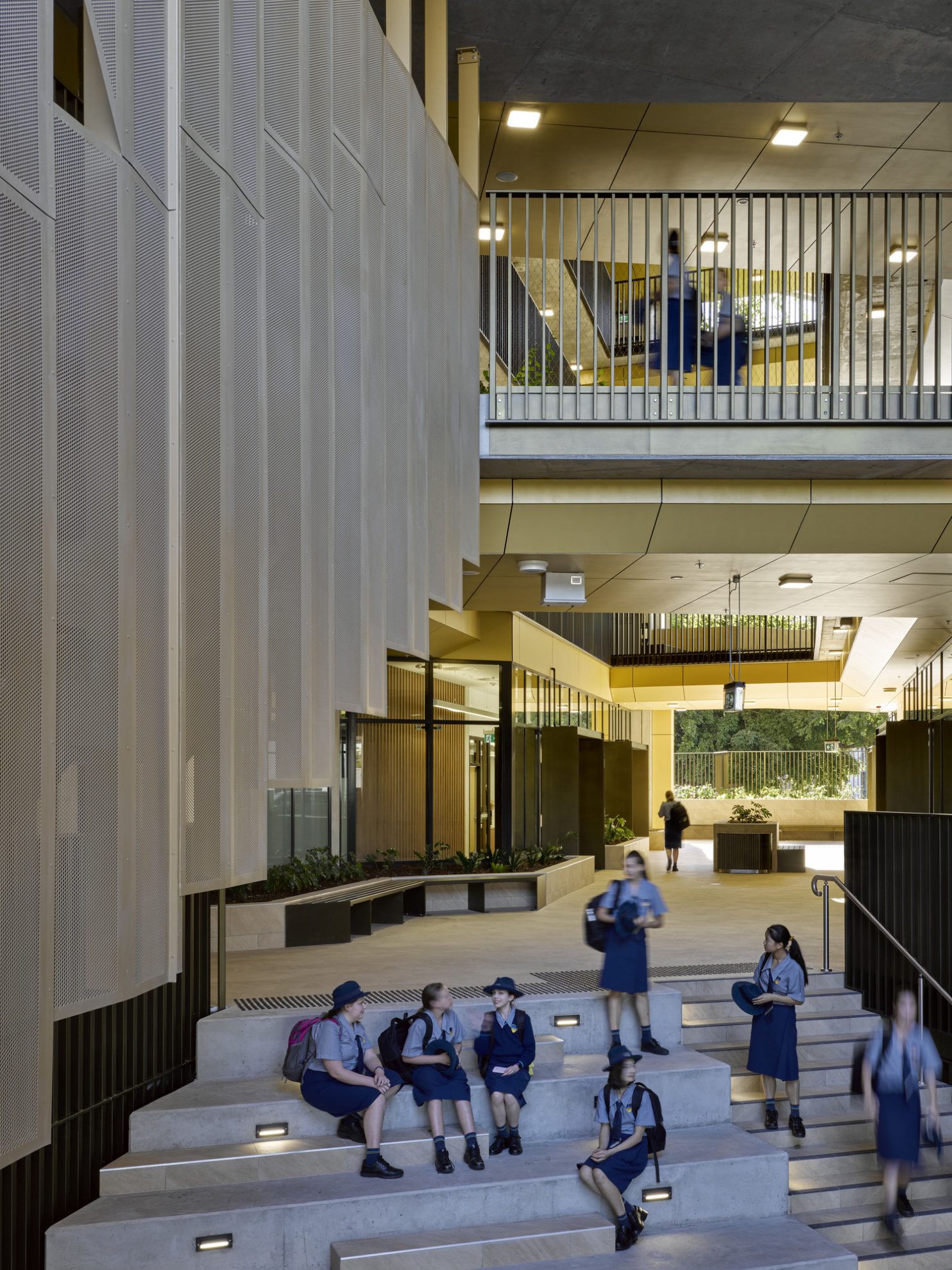 COX Director, Richard Coulson
It is interesting to see the School closed in 2013 with blackboards and reopened in 2020 with interactive TV screens. The technology-rich response supported by climatically responsive architecture is the rewarding part. The design is a direct response to the new culture of learning and the engagement with the community on opening day was clearly present.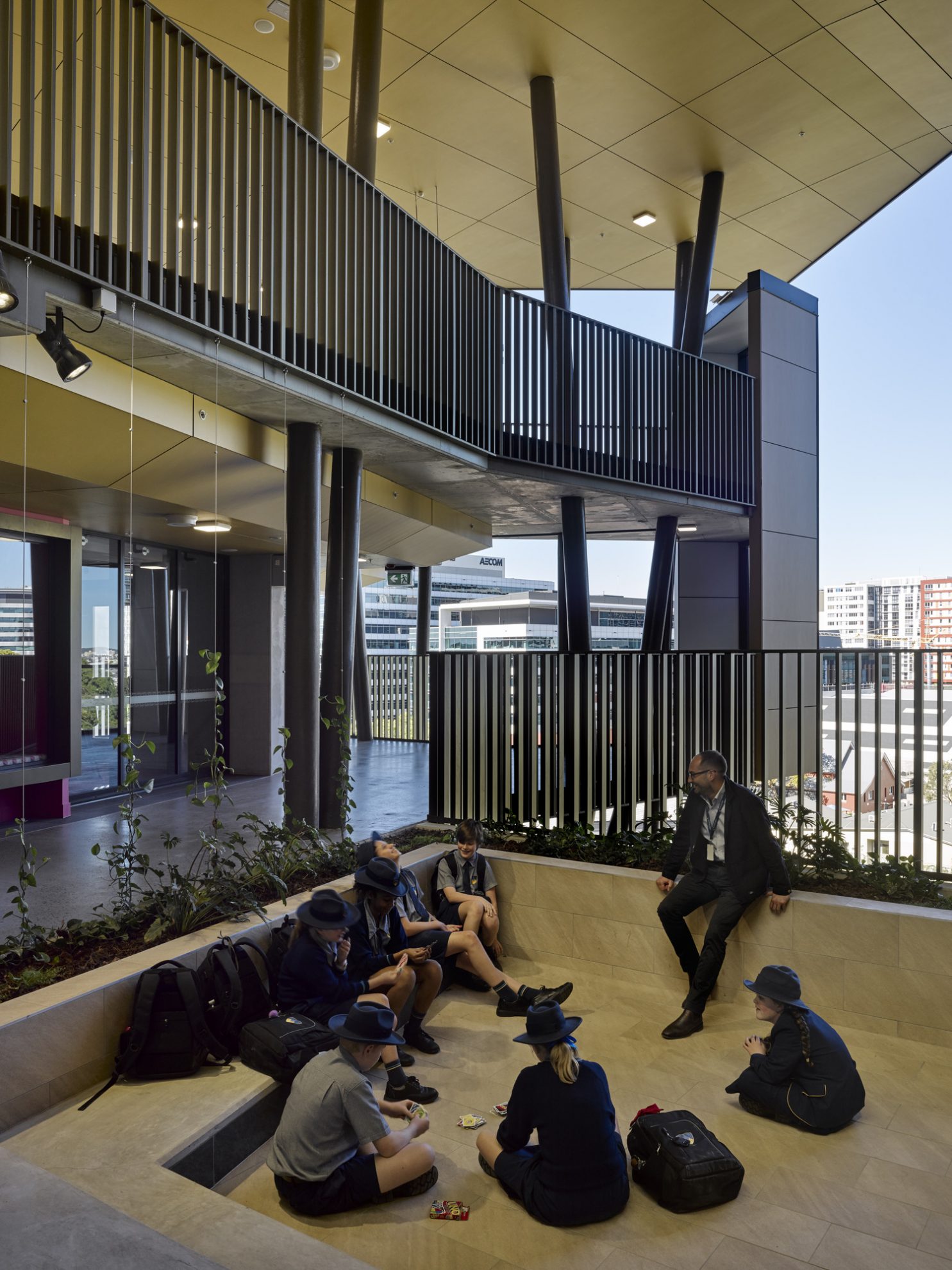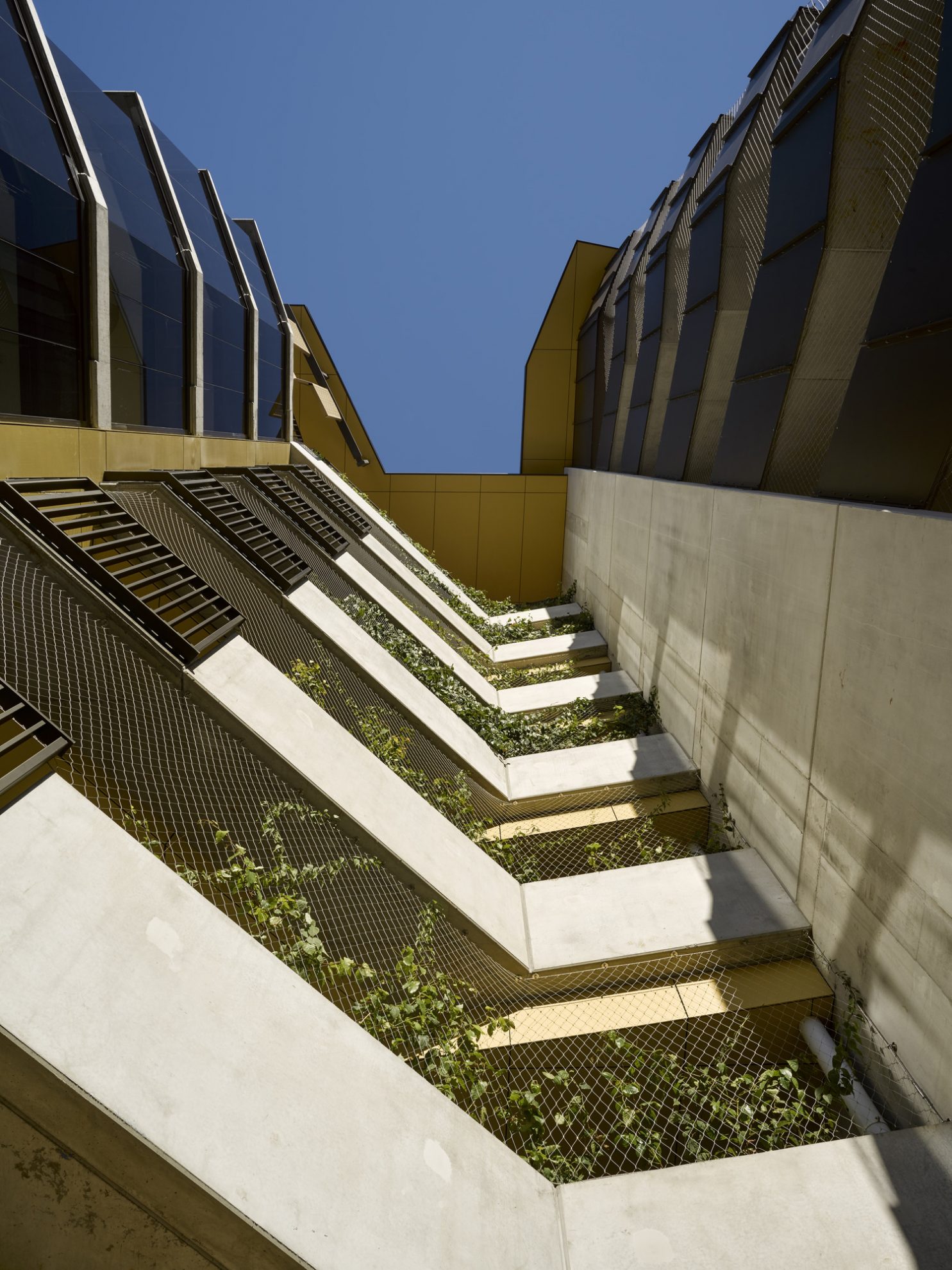 The school boundary is rethought of as a series of architectural and landscape interventions. The arrangement of buildings supports a sequence of control from the perimeter of the site with the notion of public, privileged, and private spaces.
FVSSC is part of a 3-year research project into how design translates into the pedagogy and learning/teaching outcomes. The research focuses on student-centric experiences through post-occupancy evaluation and student perspectives, and subsequently documentation to enable data and evidence informed design capabilities.
The project is designed by COX Architecture, documented by ThomsonAdsett, constructed by Hutchinson Builders and collaboratively delivered for the Queensland Department of Education.