Aurecon Workplace Fitout | Interiors
North Sydney, NSW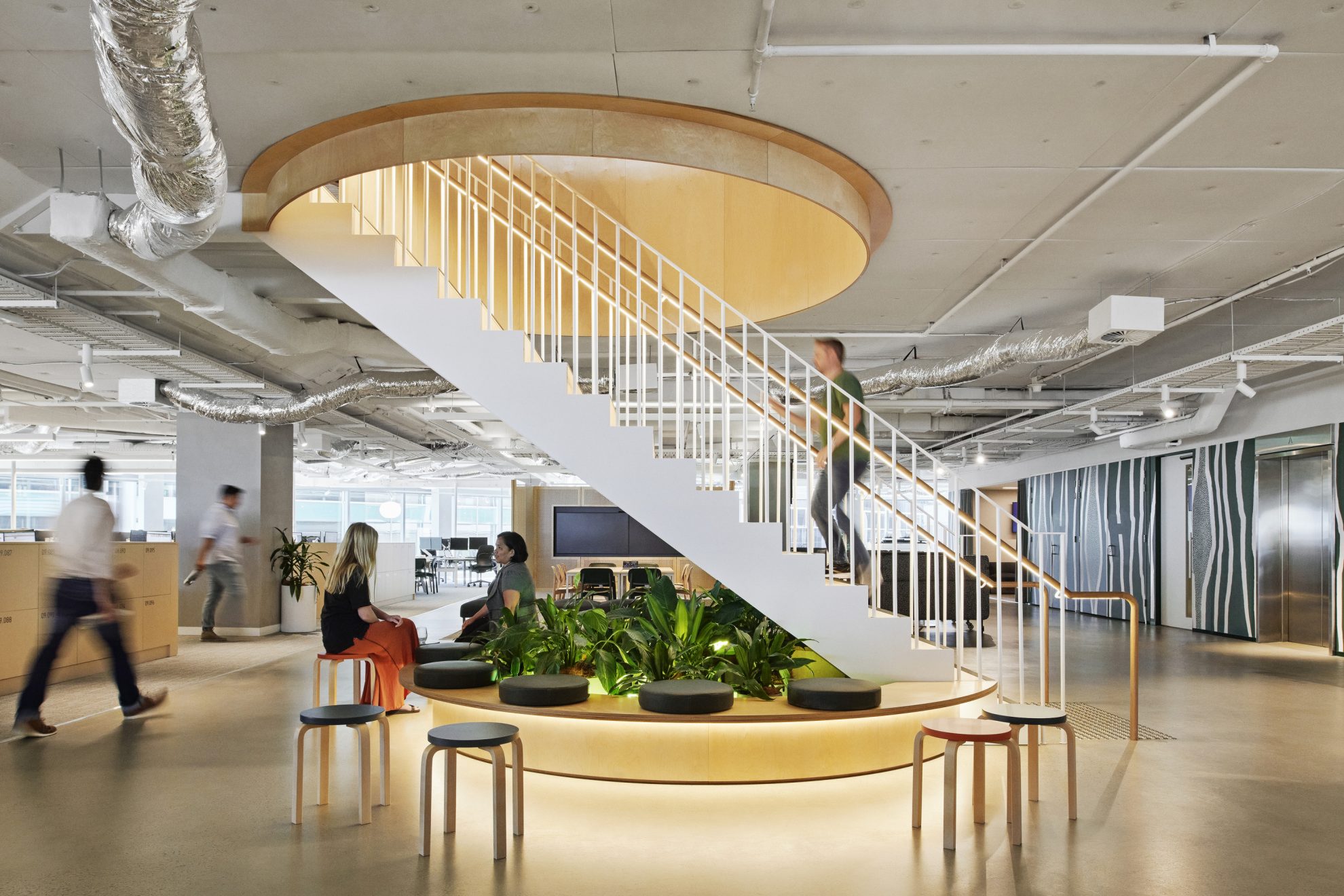 Aurecon's Sydney Workplace is a nimble and adaptable space that galvanises the culture of the company, focusing on spaces that support learning, development, and collaboration.
The client brief was to create places of purpose. Following the pandemic, workplace utilisation had fallen, with our design seeking to shift the physical workplace from mandate to magnet.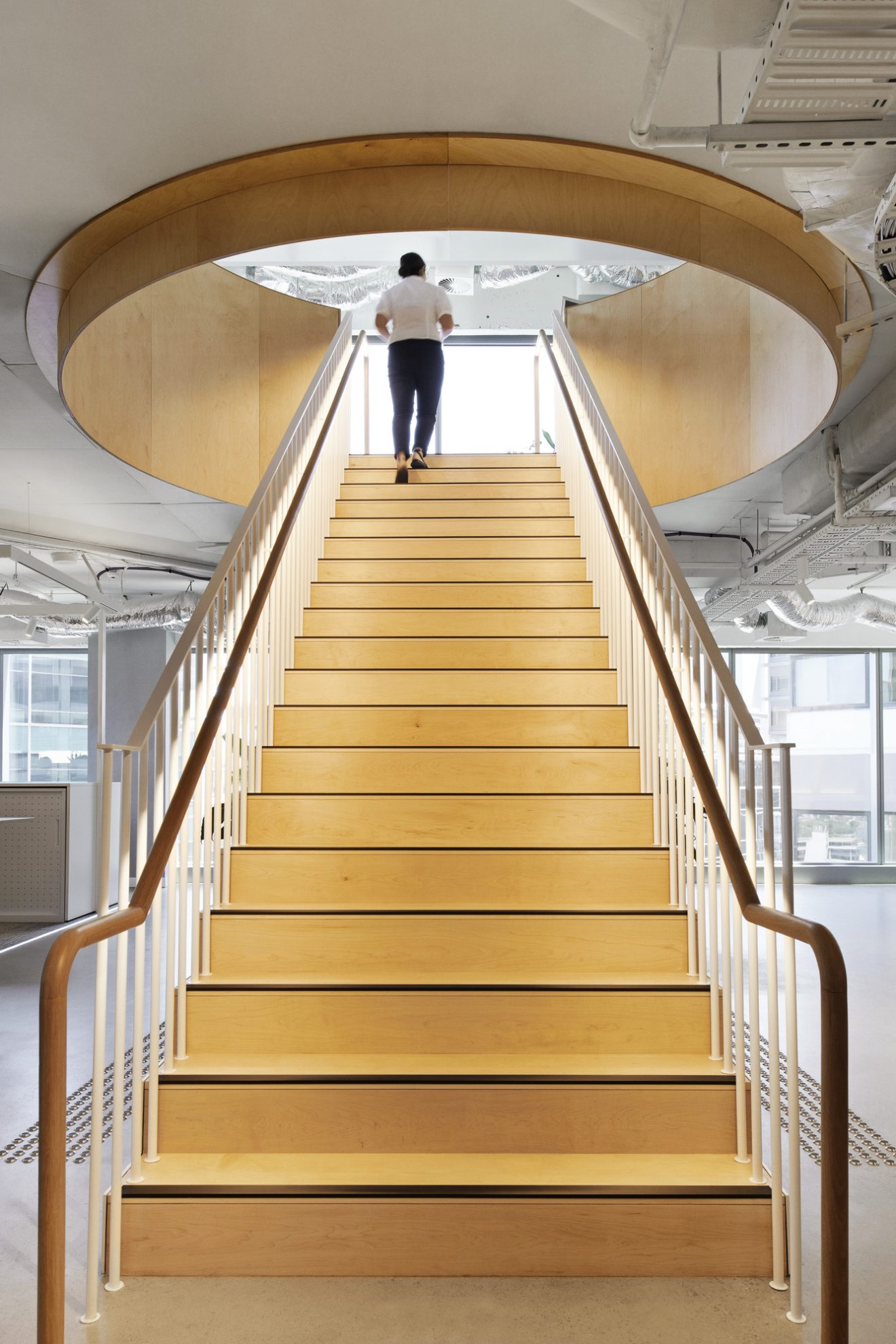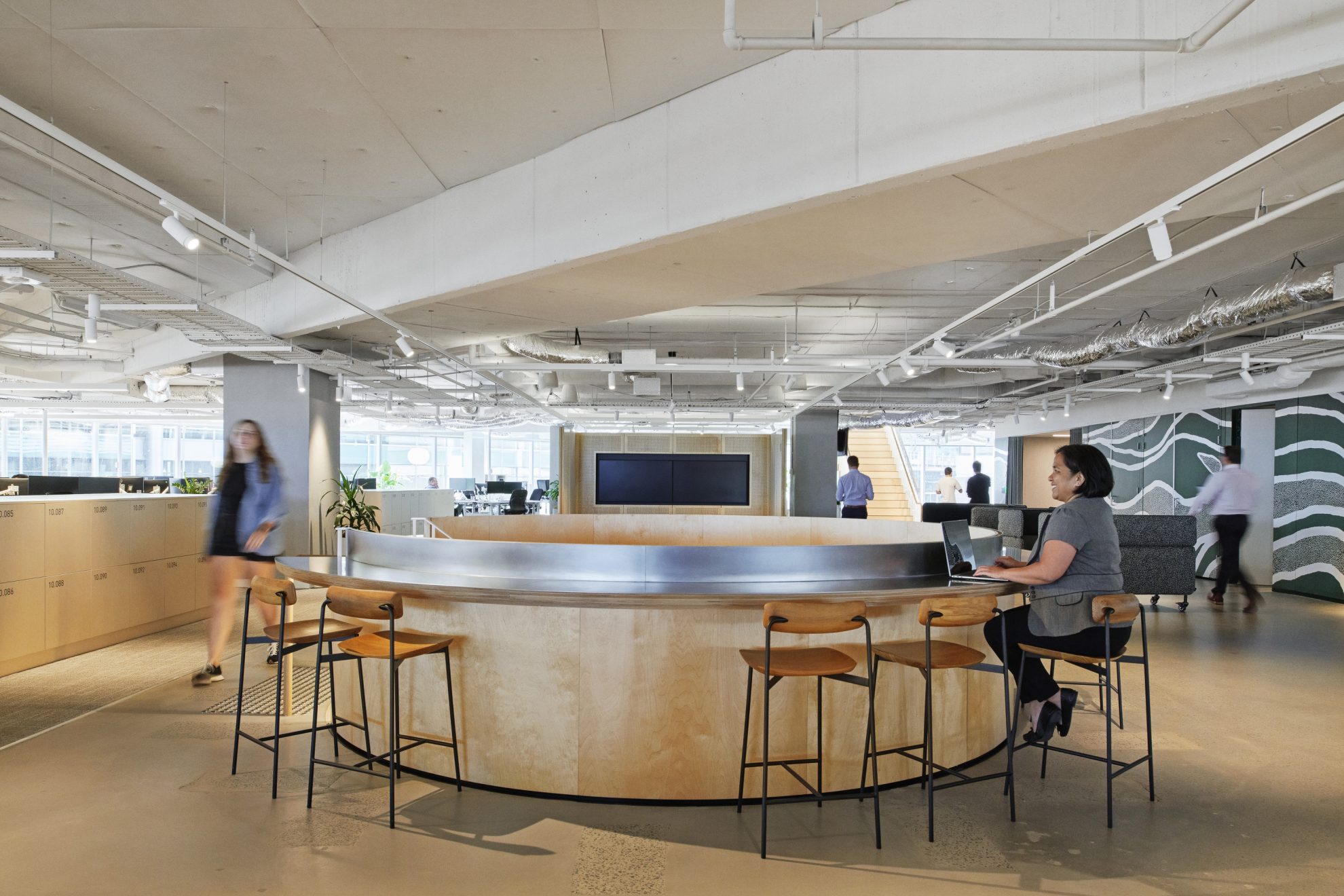 Based on Aurecon's Workplace Ecology Strategy, the workplace supports Activity Inspired Working, which provides people with a choice of settings to undertake a variety of activities. All collaborative spaces are interactive, connected and integrated to simulate and create engagement, prompt conversation, and spark imagination. Spaces embrace inclusivity and diversity through universal accessibility.
A single café space serves the three-level workplace, sitting adjacent to a large townhall and external terrace. With views across Sydney Harbour, this space has been democratically designed to ensure the whole organisation benefits from the best outlook and exposure to natural light.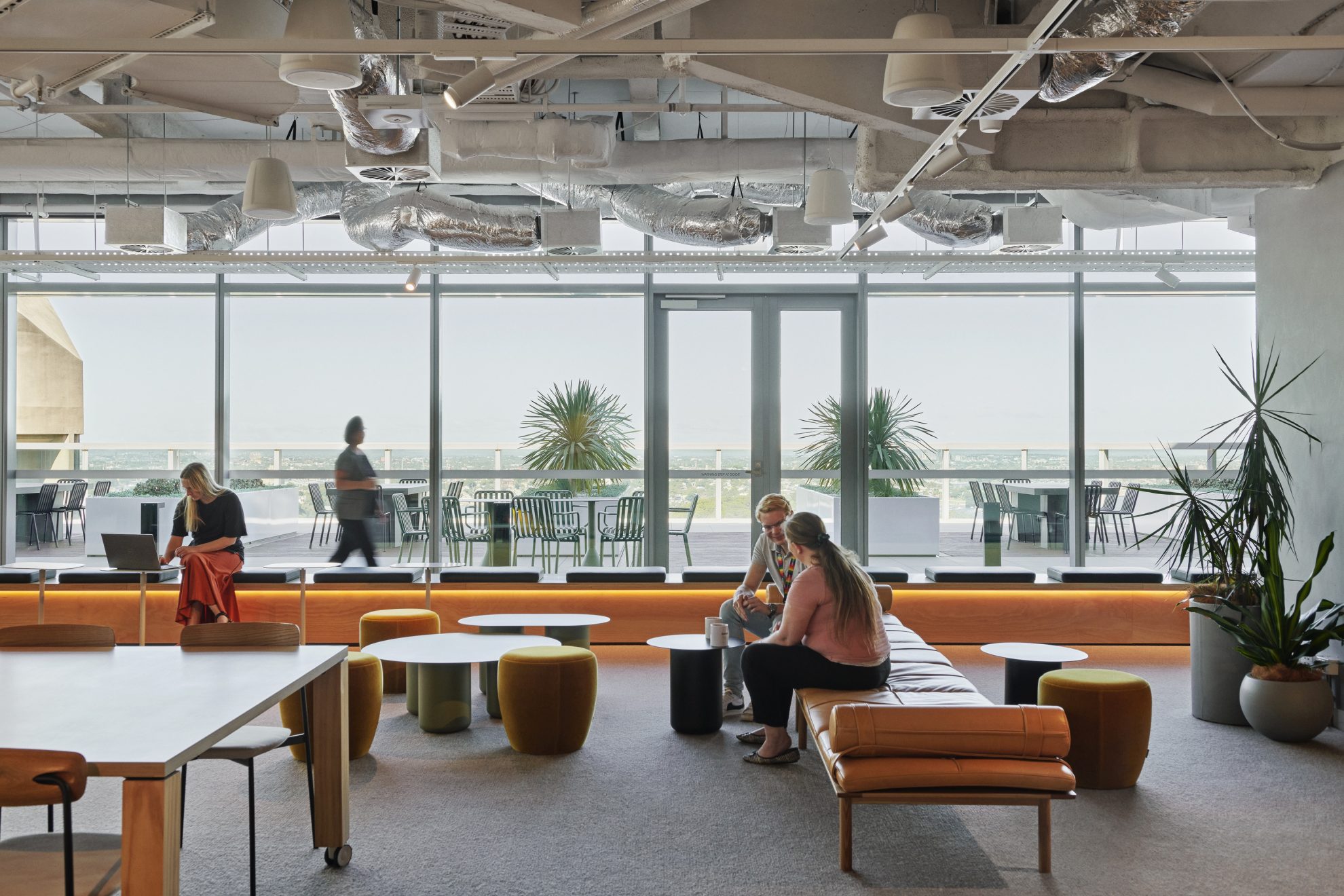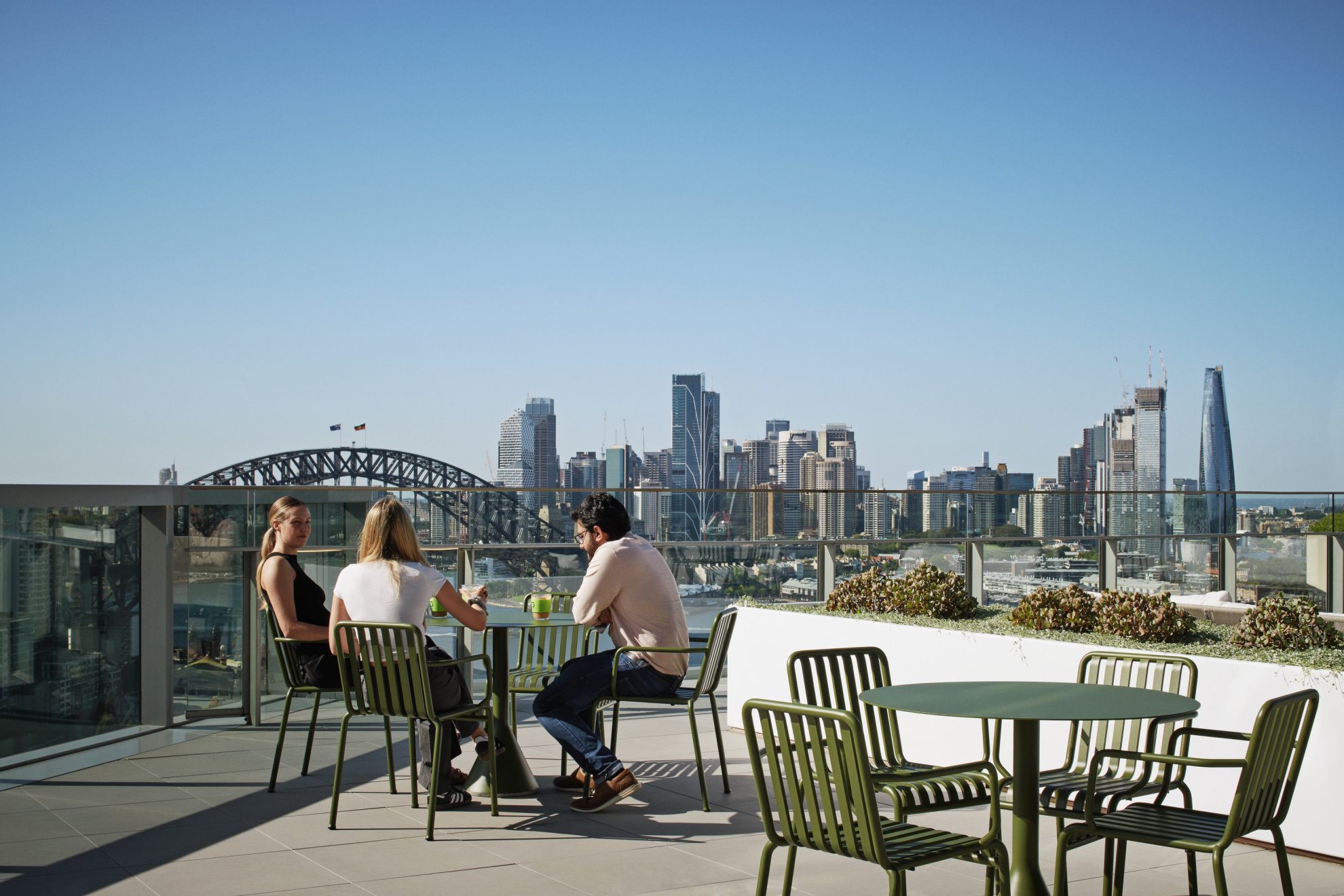 COX Director, Brooke Lloyd
We sought to shift the nature of engagement with Aurecon's workplace from an organisational mandate to a magnetic place. A purposeful place that facilitates learning, development, and collaboration.
The workplace is located on Cammeraygal land, close to the shores of Sydney Harbour. We worked with Aboriginal design agency, Blaklash, to create artwork that acknowledges the Traditional Custodians of the land. Blaklash created a vision utilising tools and artefacts to influence an integrated art opportunity across the three floors.
Local Artist Toby Bishop has applied artwork to the core with each floor taking influence from a different tool or artefact traditionally used in the local area such as Bara (Fish Hook), Giba (Stone) and Nuwi (Bark Canoe). This artwork provides recognition of Country and its First peoples acknowledging their wisdom, spirit, and continued narrative within the landscape.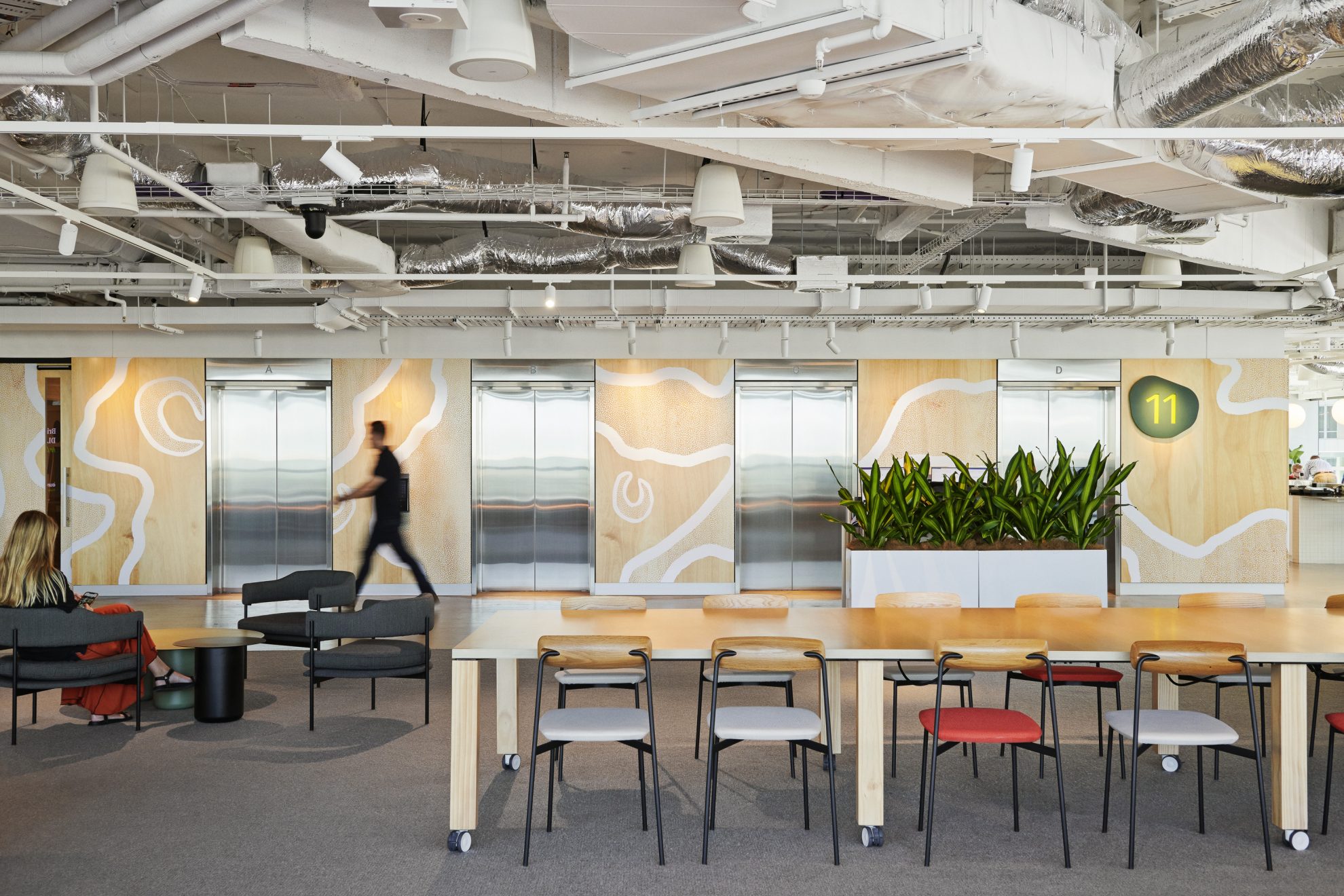 The hackable nature of the workplace provides Aurecon with the ability to reconfigure and freely control their environment. It empowers their people to take ownership of creating spaces that support their Workplace Ecology objectives. The Town Hall space can be reconfigured to create a collaborative workspace, conference and function space allowing Aurecon to engage not only with their peers but the broader engineering community.