Barangaroo Ferry Wharf | Signage & Wayfinding
Sydney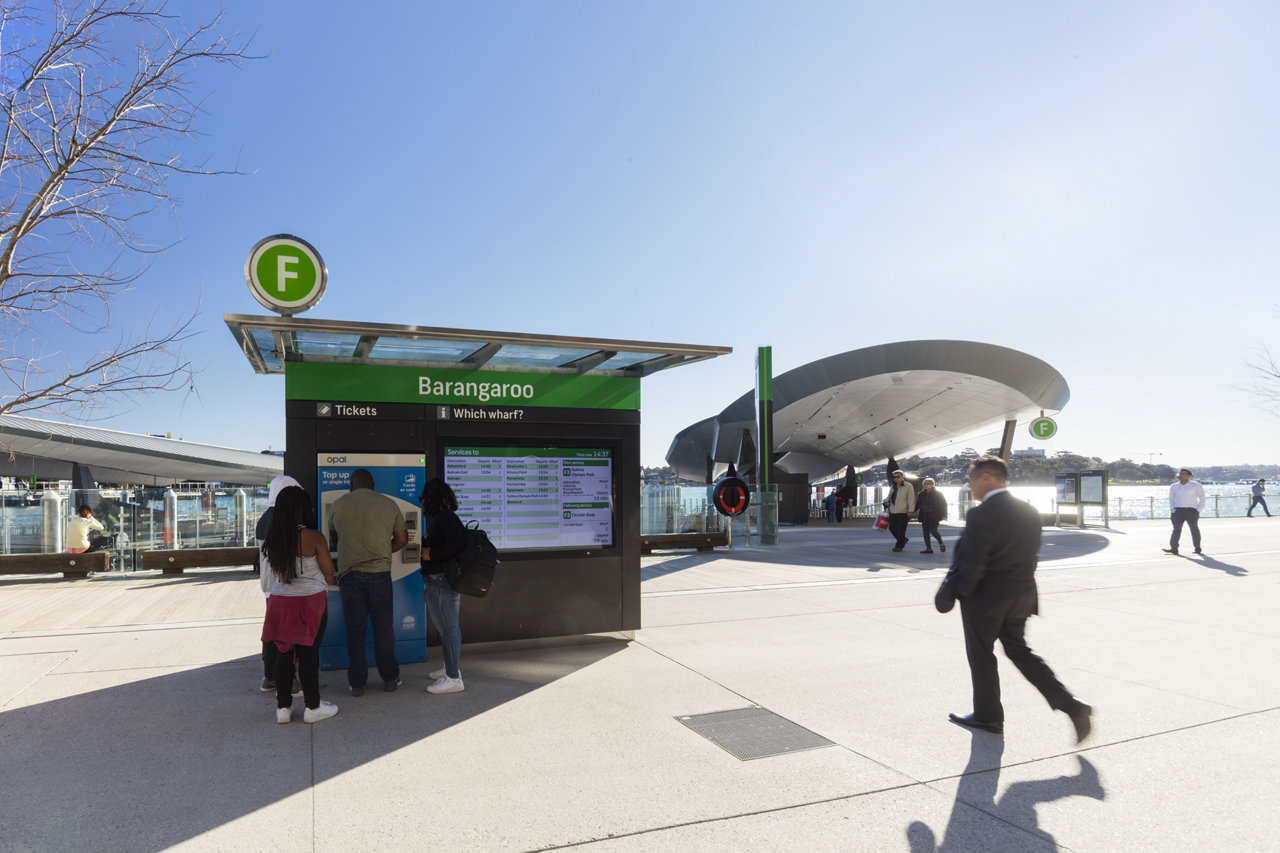 COX was commissioned by Transport for New South Wales (TfNSW) as designers for the concept design, detailed documentation and construction phase assistance for the Barangaroo Ferry Wharf.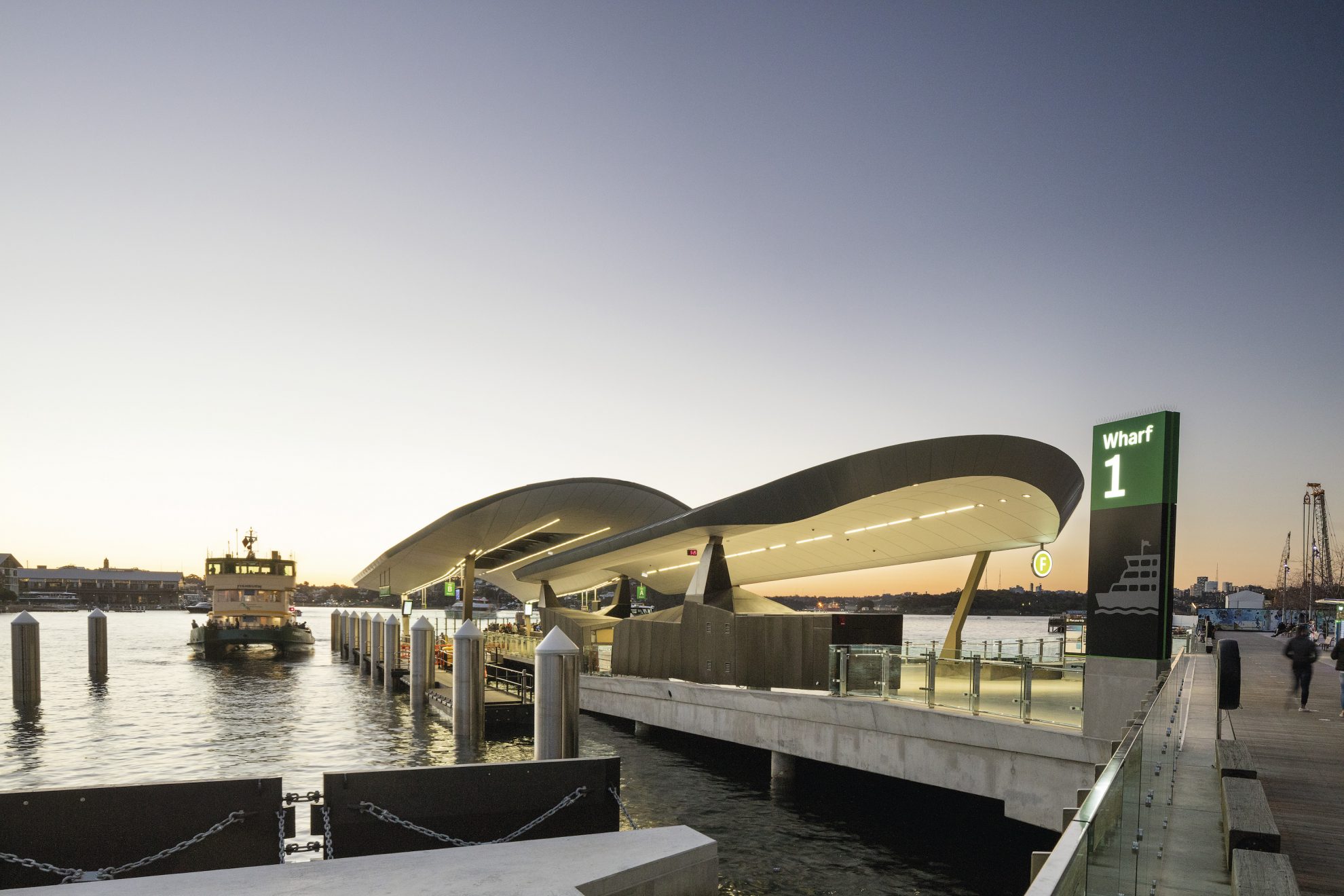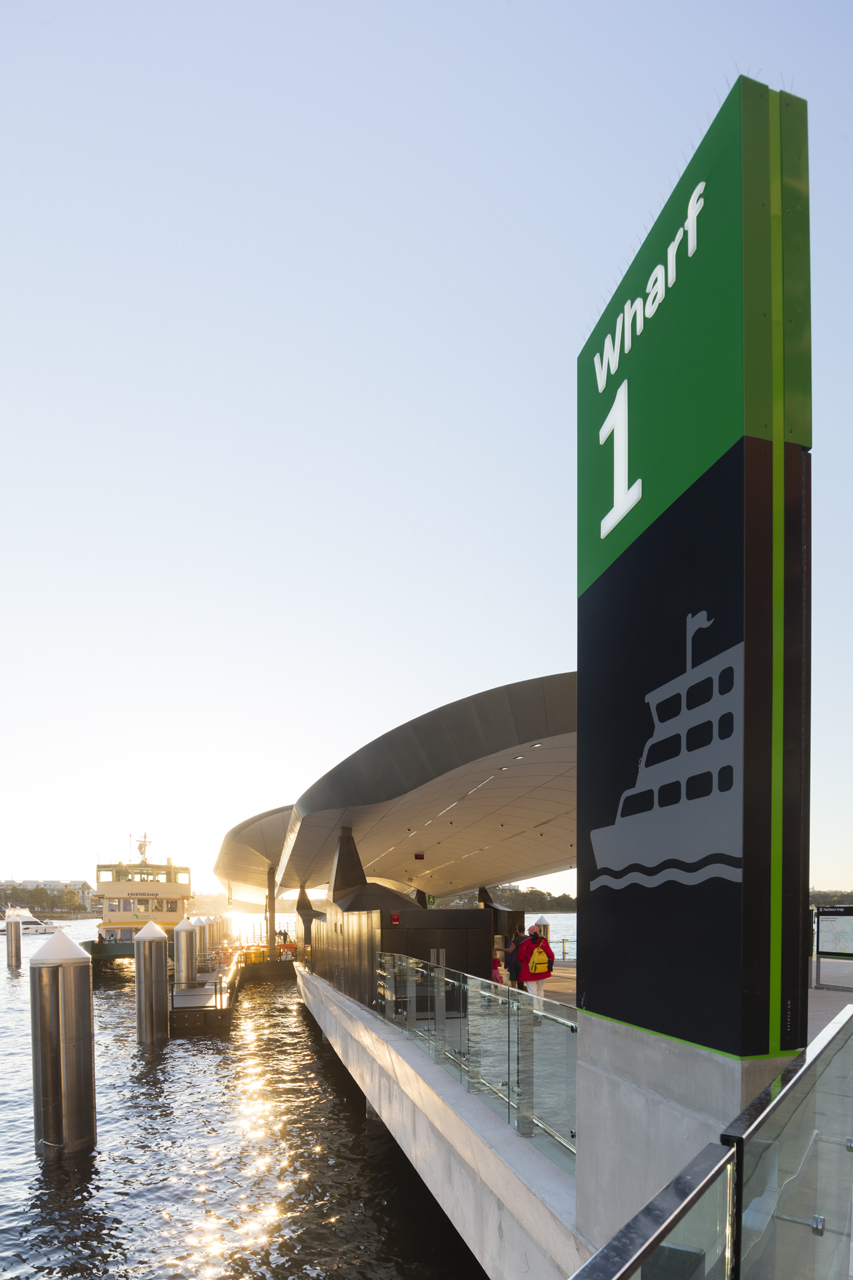 The wharf is located on the emerging western edge of the Sydney CBD, adjacent to the mixed-use Barangaroo development. The ferry hub forms a new western city gateway that both responds to and facilitates growth into the north-western sector of Sydney's CBD. It alleviates congestion in the nearby Circular Quay ferry hub, spreads passenger loads more evenly for operators, and provides more convenient city access for travellers.
The scope of work included producing wayfinding and signage. This included new bespoke signs such as large ferry totem identification pylons and ticket booth signage, as well as incorporating Kit of Parts signage from guidelines supplied by TfNSW.