Project Contact
Zoë King
Coby Costi
Jessie Kerr
Justin Davis-Bishop
Verity Webb
Cumbia Bar and Kitchen | Interiors
Adelaide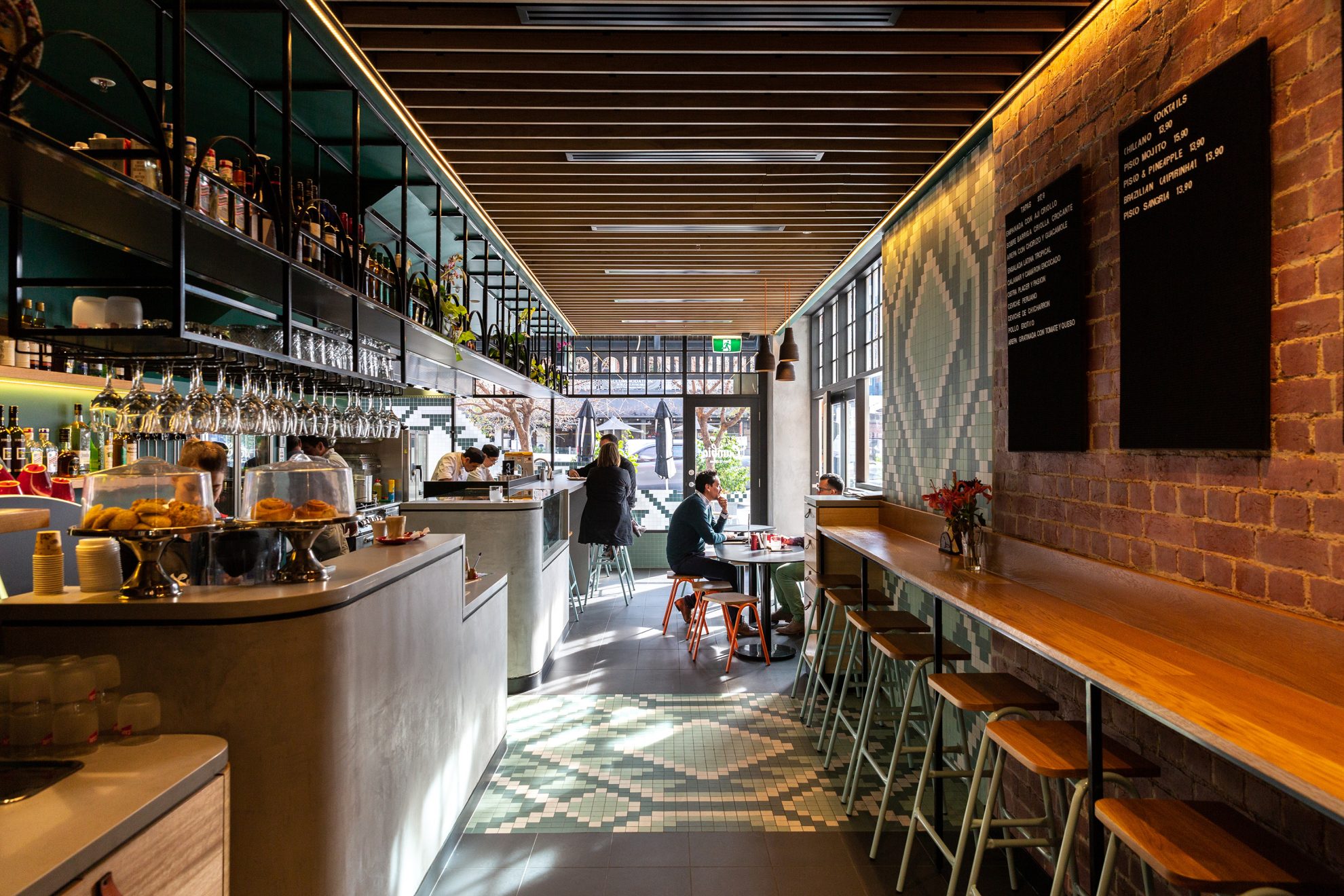 Cumbia Bar & Kitchen needed interiors to match their food – exciting, vibrant and colourful. Located within the Adelaide Central Market, Cumbia's design is a sophisticated take on the dining culture of Colombia and greater South America.
The intimate 51sqm bar and kitchen is centrally divided by chunky concrete rendered counters. An exposed commercial kitchen sits to one side and casual patron dining to the other.
With a fusion of traditional South American patterning and contemporary design, the interior features a large green mosaic spanning the wall and floor, setting off a textural and tonal contrast against the restored exposed heritage brick work. The suspended overhead steel shelving displays cascading living plants aside South American objects and ornaments.
The space resembles a tunnel – light and spacious at the Grote Street end, narrowing through the bar area, channelling views to the bustling chaos of market stalls beyond.
Warm, vibrant, natural materials are used throughout. Deep green paint on the walls changes with the day, creating a jungle-like depth.
Small details are important in creating layers and warmth. Leather bag handles, earthy ceramic pendant lights and the rendered bar all perfectly compliment the larger market.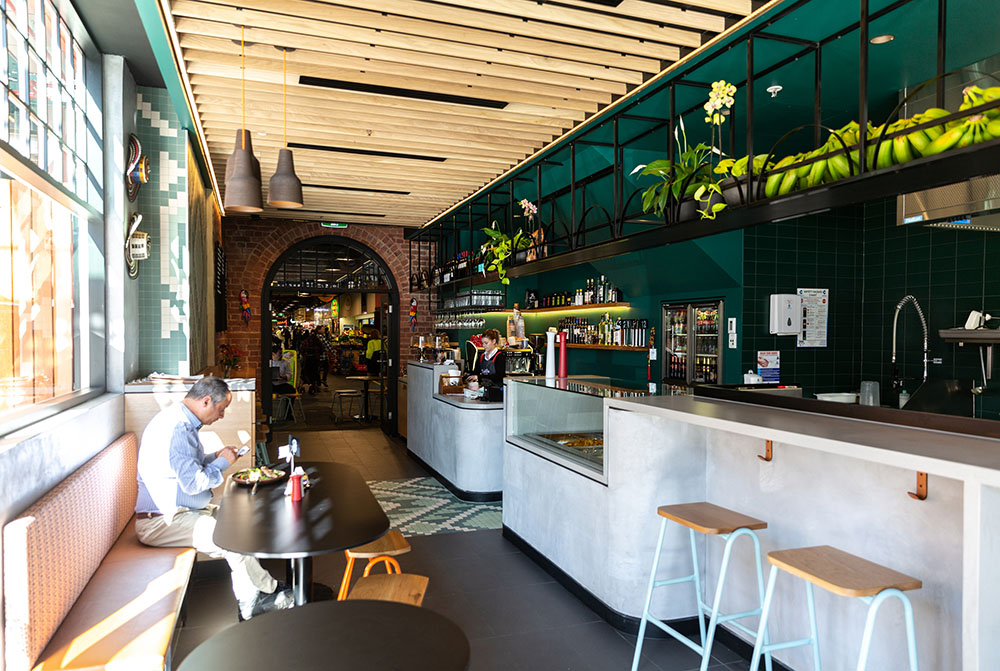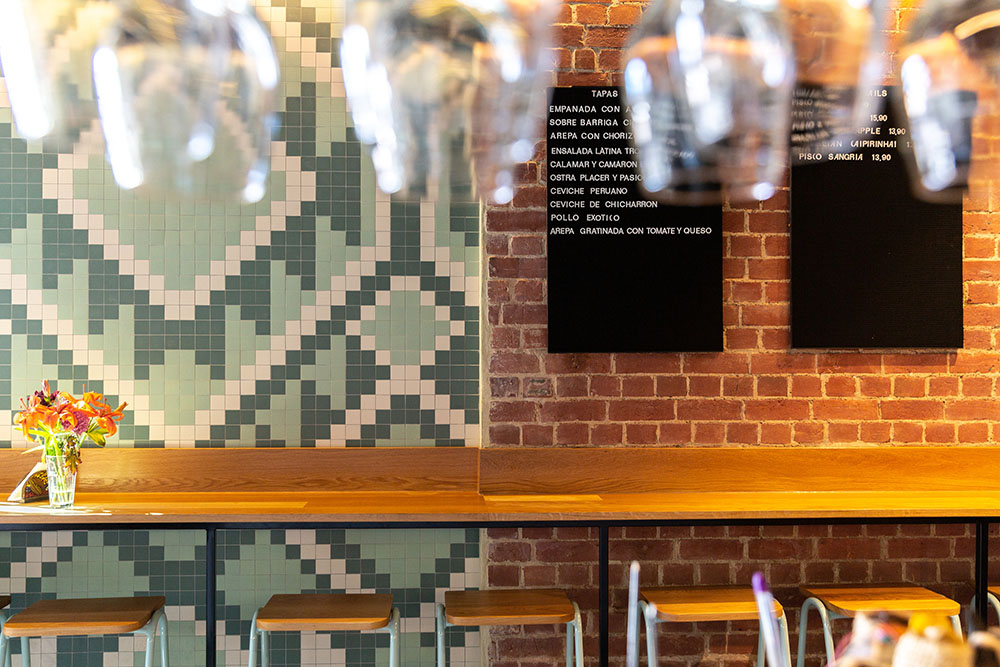 Although a small dining space, designers created numerous zones, from coffee leaners to sit up bars and café seating – all driven by the different styles of food offered by the venue. The installation of a continuous LED strip helps extend the feature timber ceiling, making the space feel higher and longer.
The heritage of the surrounding Central Market guided design choices. COX restored the glazing to Grote Street to tie in the existing façade, reinstating the original brick arches that had been boarded over for years.
With a tight budget, COX focused on using special materials where customers would interact with them, leaving cheaper, though robust finishes for back of house.  This meant that the rendered concrete bar and tiled mosaic became the centrepiece of the design.  There are over 5000 tiles in the custom COX designed mosaic which required a high degree of craftsmanship and dedication to deliver.