Ten Minutes By Tractor
Mornington Peninsula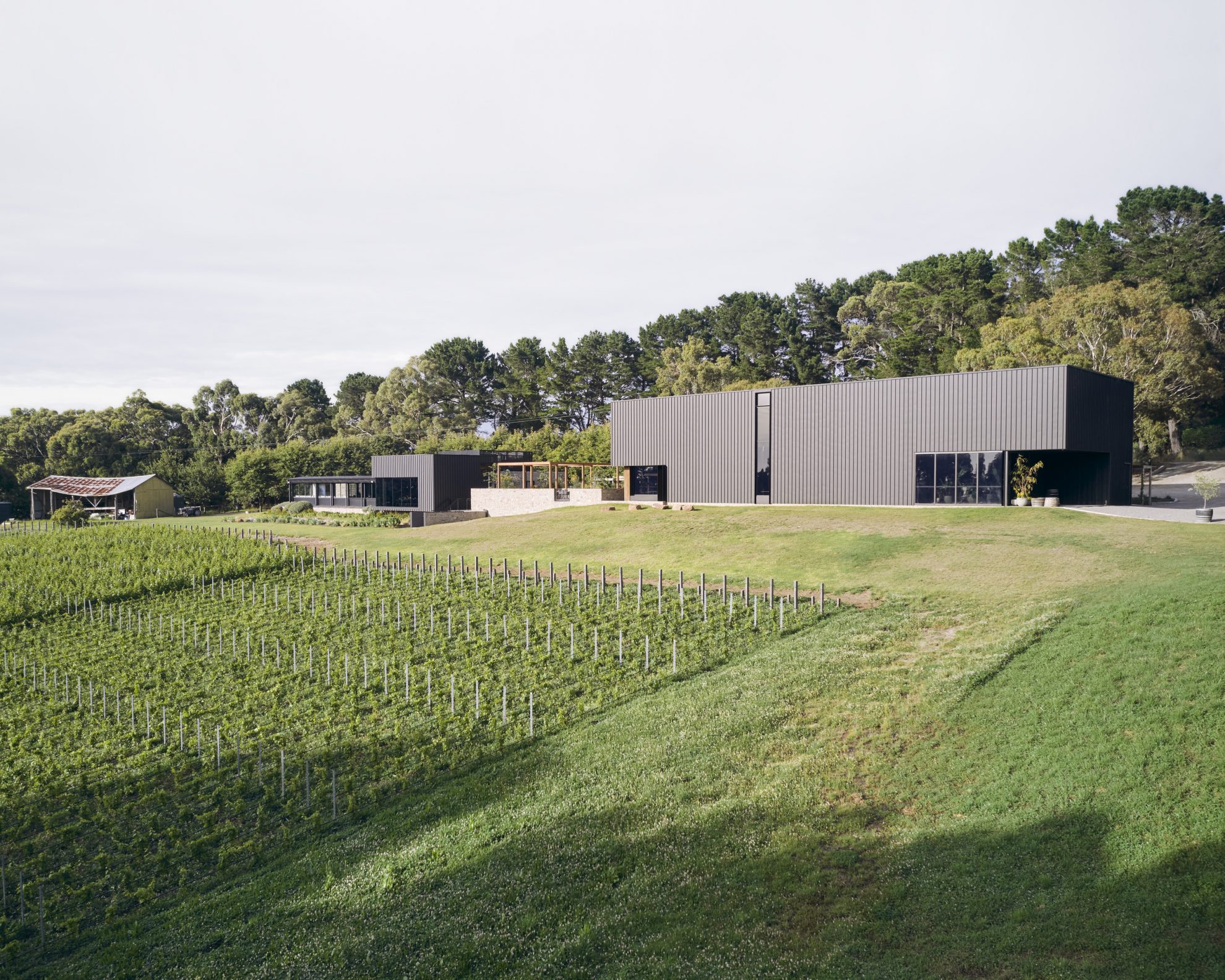 Three vineyards, only ten minutes by tractor apart in space and time, are separated by aspect and altitude, by slope and soil, and by the winds that flow through the valleys running south into Bass Strait.
Winemaking and architecture share an understanding of place, obtained through the respective lenses of terroir and built form. Ten Minutes by Tractor is an architectural response to observation and action – deriving a building from its physical and social context.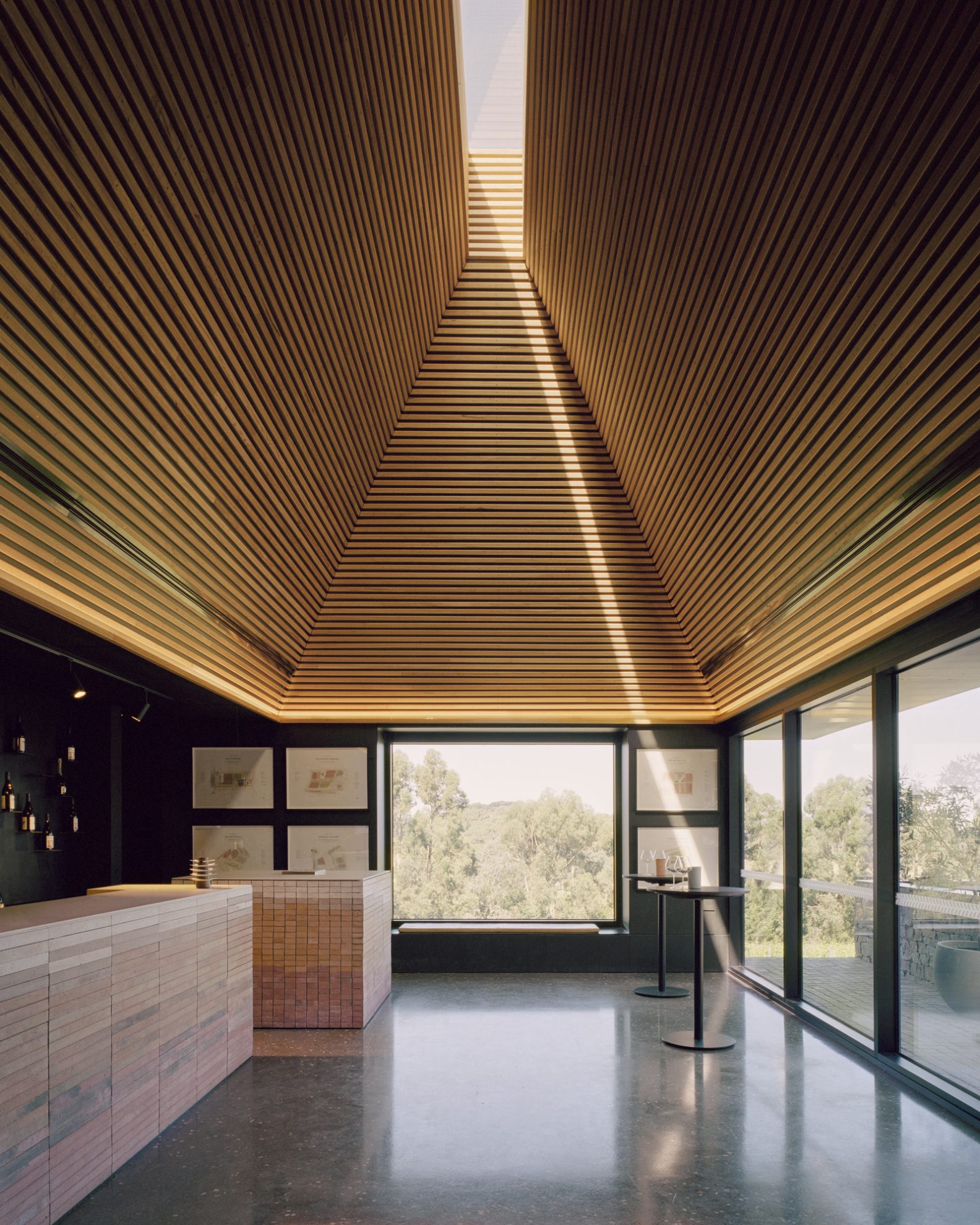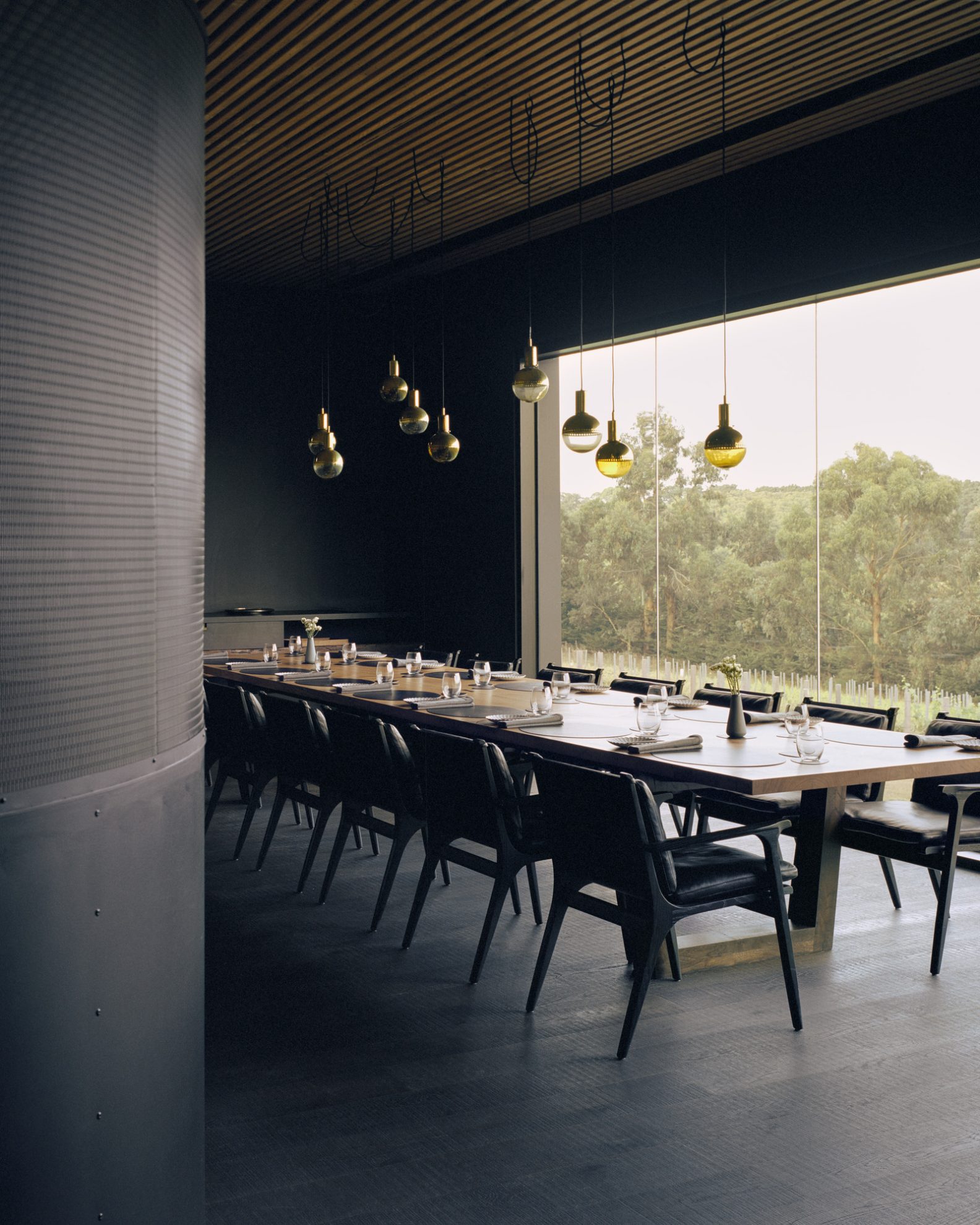 The brief called for a restaurant and cellar door that were welcoming social platforms for the enjoyment and discovery of wine. The architectural response amplifies the sensorial experience of the site, food and wines. A poetic impression of the landscape in particular elevates the project beyond pleasant scenery by careful selection and orientation of coloured, reflective and lustrous surfaces that highlight seasonal changes.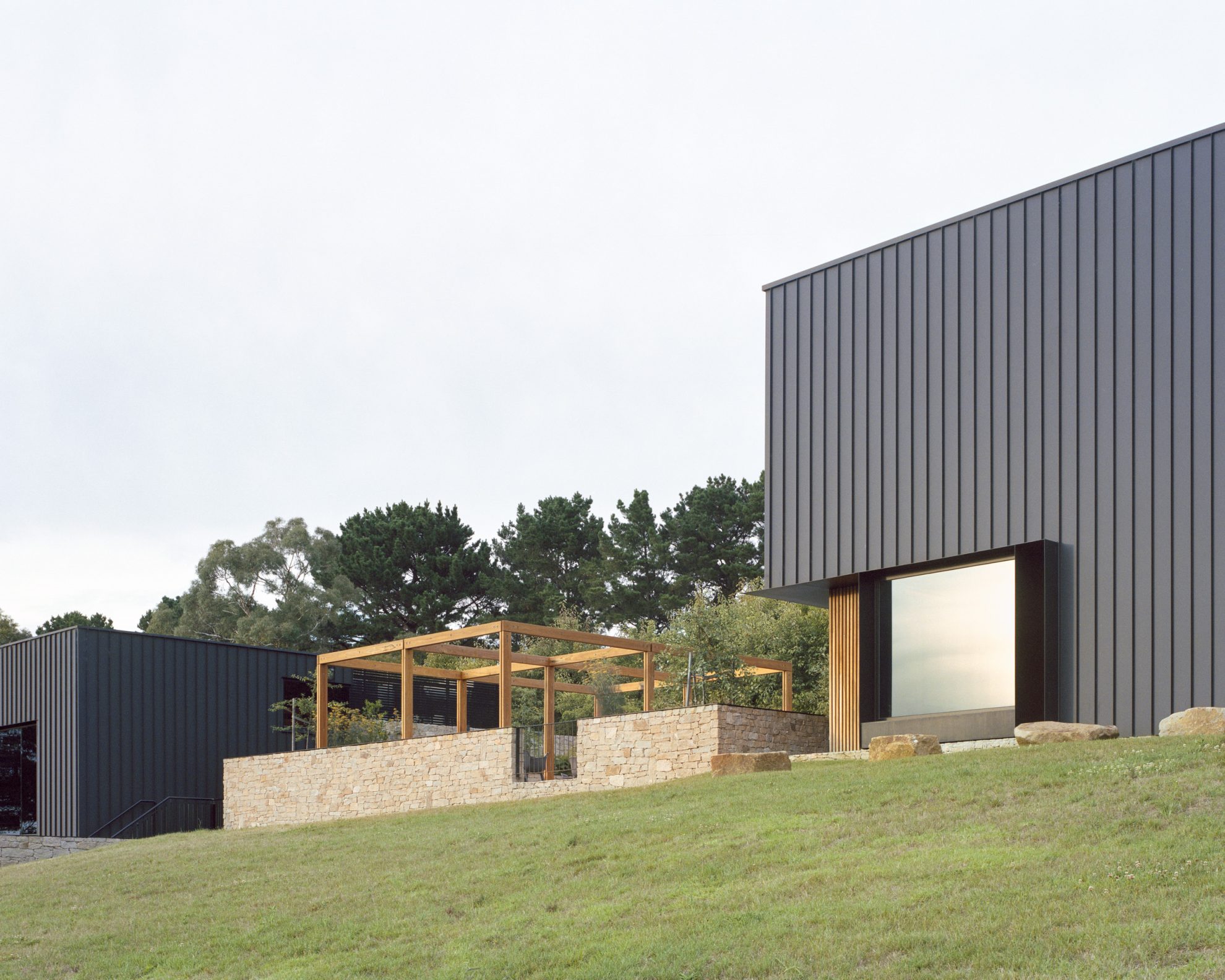 Bringing the colours of the landscape inside heightens a connection to place, while materiality, lighting and careful curation of settings intensify the overall experience. Warmth is also provided by timber accents and travertine. Lighting is derived from the intense glow of wood fires which feature in both restaurant and cellar door; warm whites, coloured glass and brass complement the ever-changing play of the daylight.
The result celebrates the experience of journey, arrival, approach and destination to curate an experience rich in the artefacts of winemaking and terroir.