Sydney Cricket Ground Redevelopment – North Stand | Signage & Wayfinding
Moore Park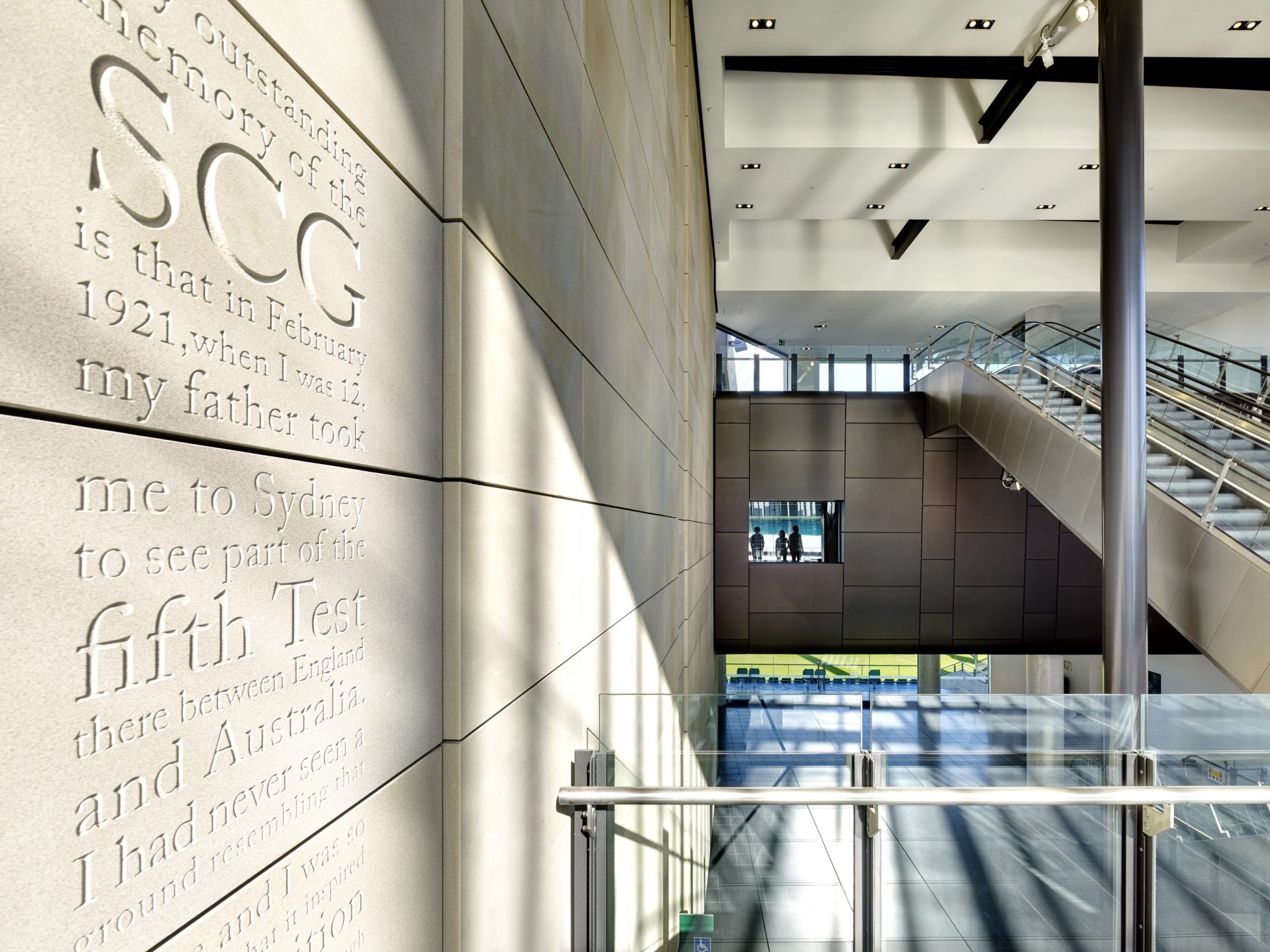 COX was appointed as Lead Architect for the Sydney Cricket Ground (SCG) North Stand Redevelopment, working in collaboration with Robertson + Marks. The new stand replaced the stadium's existing MA Noble, Bradman and Messenger stands.
One of the oldest team sporting facilities in continuous use in the world – the SCG's redevelopment required careful consideration of its history and future. With a wealth of tradition, the new stand formed part of a master plan to reconnect the sporting precinct to the city, whilst simultaneously showcasing the incredible past of this beloved Sydney landmark.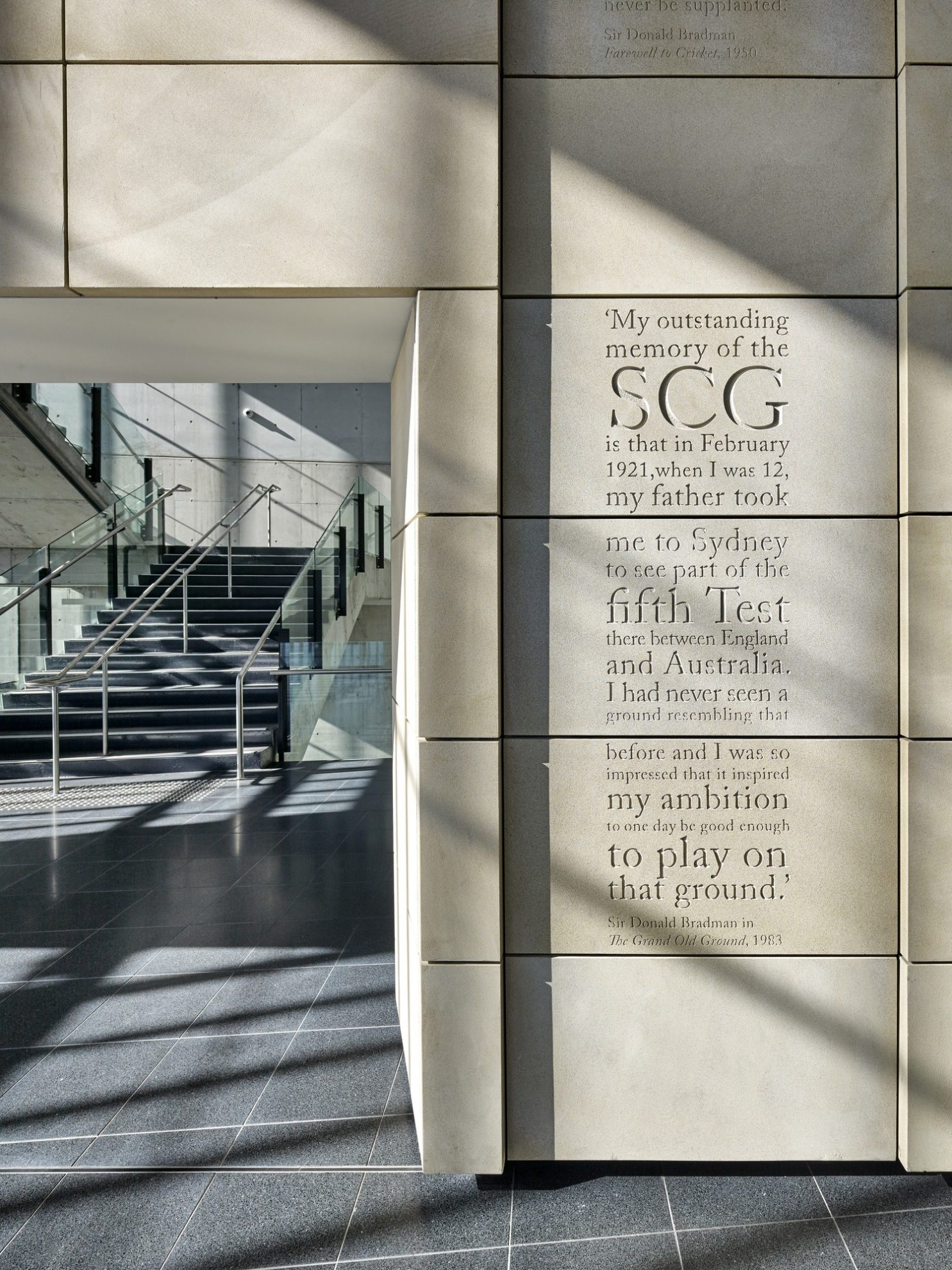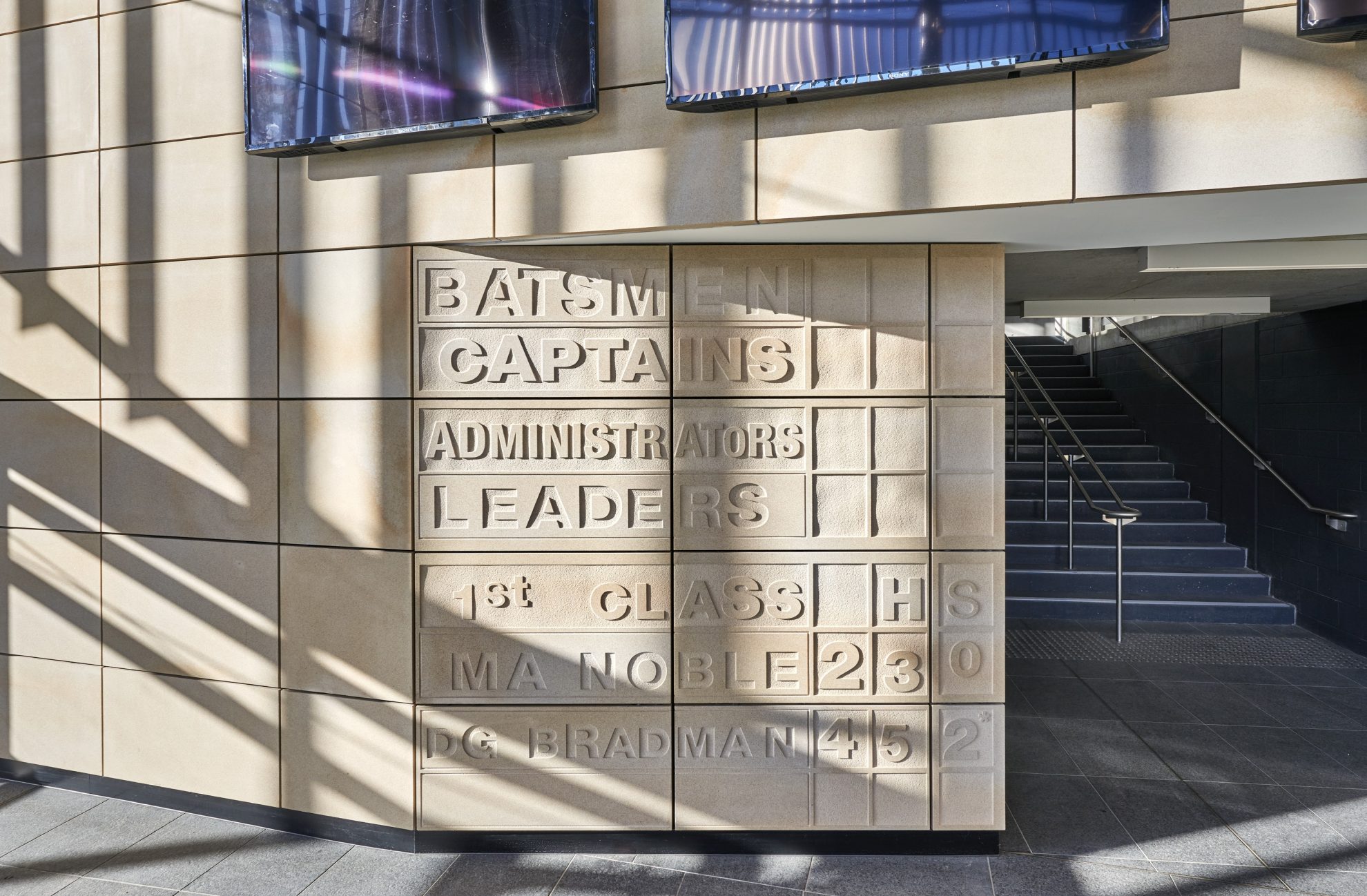 Environmental graphics were produced as part of the heritage overlay to the new foyer areas. The scoreboard is sandblasted into the walls, displaying Don Bradman's scores during his last appearance as a player at the ground.
Quotes from players and sporting commentators, both past and present, are etched into the sandstone walls to both honour and remember Australia's cricketing greats.