TIVA
Sydney, New South Wales
Sitting under the elegant Charles Grand Brasserie and Bar sits TIVA, a subversive, subterranean bar where music takes centre stage. Highly polished metals and precious stone juxtapose raw concrete and exposed services. Imbued with an Art Deco spirit, the space explores creative contrasts of old and new, rough, and luxe.
Set within Sydney's iconic ACA building its history dates to 1939, the Interwar Period, a time of boldness, new ideas and cultural exchange.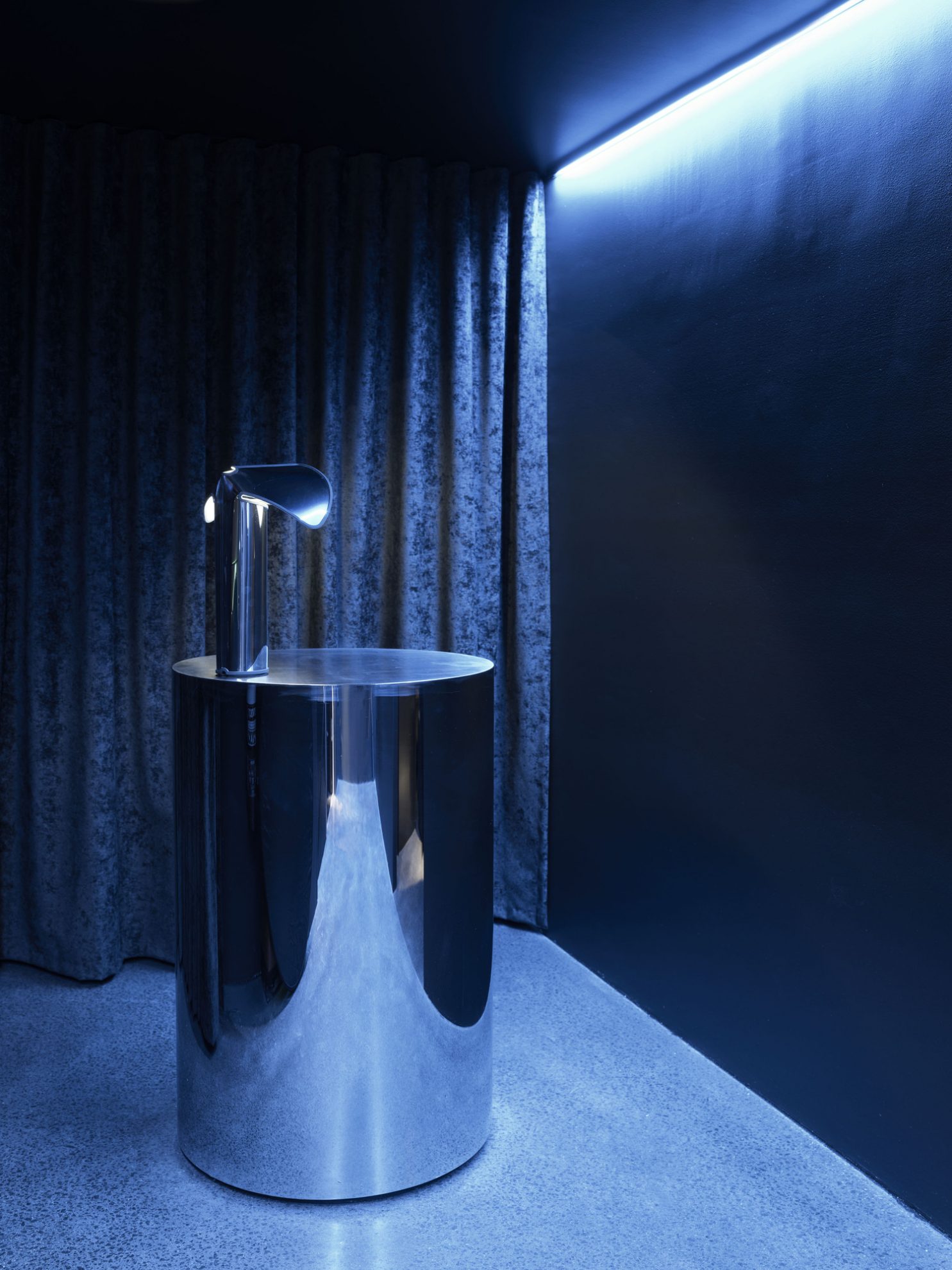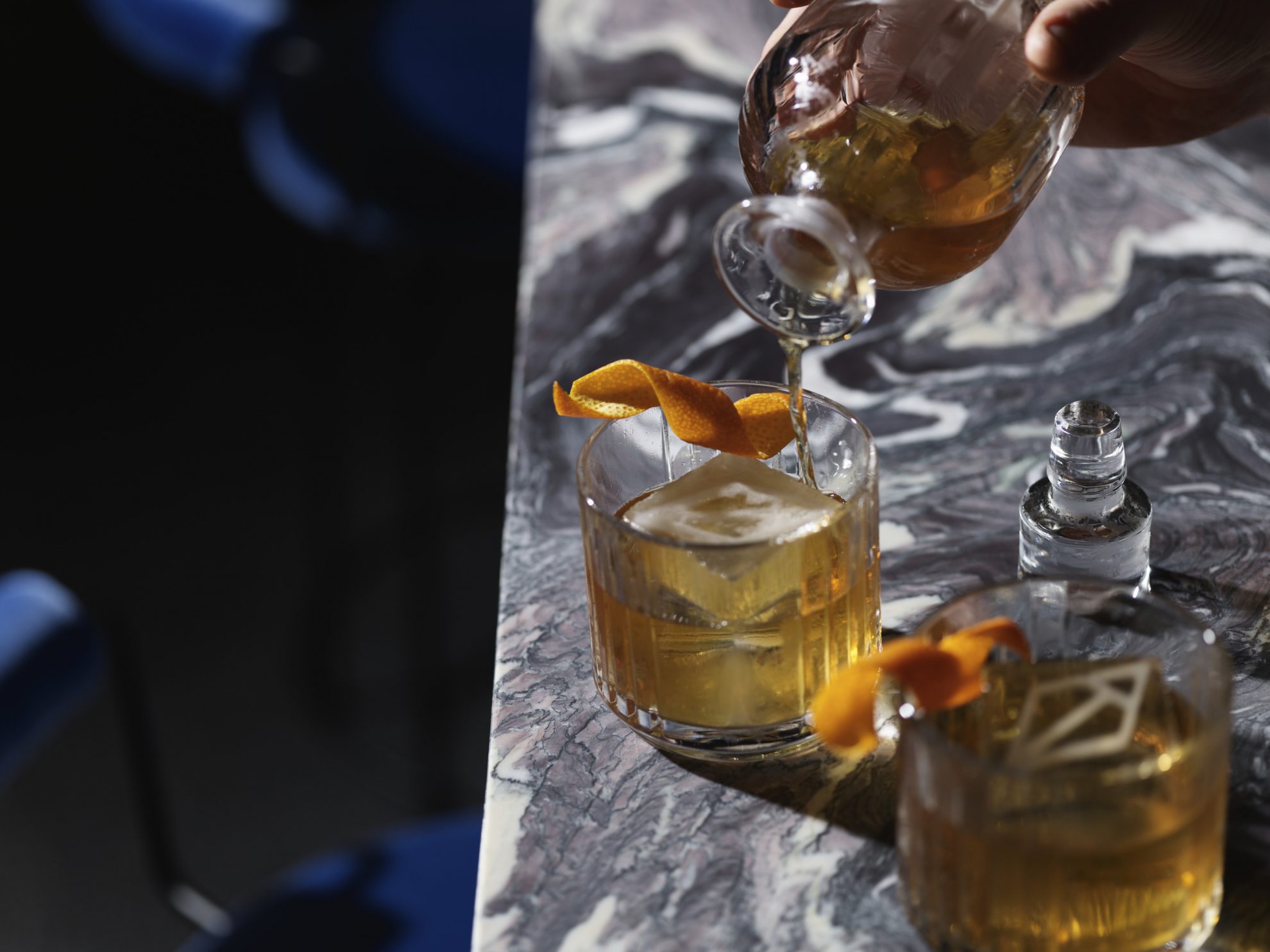 TIVA is accessed off King Street though a solid bronze door. As one descends into the basement, the space reveals its rough luxe character. Exposed layers of raw concrete juxtaposed with slick crafted elements. Bare masonry walls are studded in jewel like glass wall lights creating a feeling of transcendence as one moves further underground. A concierge space bathed in Klein blue light heralds the entrance into the underground bar.
The long, low lounge space is lined with curved banquettes allowing people to hug the edges and be voyeurs. A kitchen is efficiently tucked behind the central stone bar which creates an anchor for the space.
A mirrored stainless steel DJ booth sits under a blanket of twinkling lights inspired by the pavement glass along the King Street edge of the bar.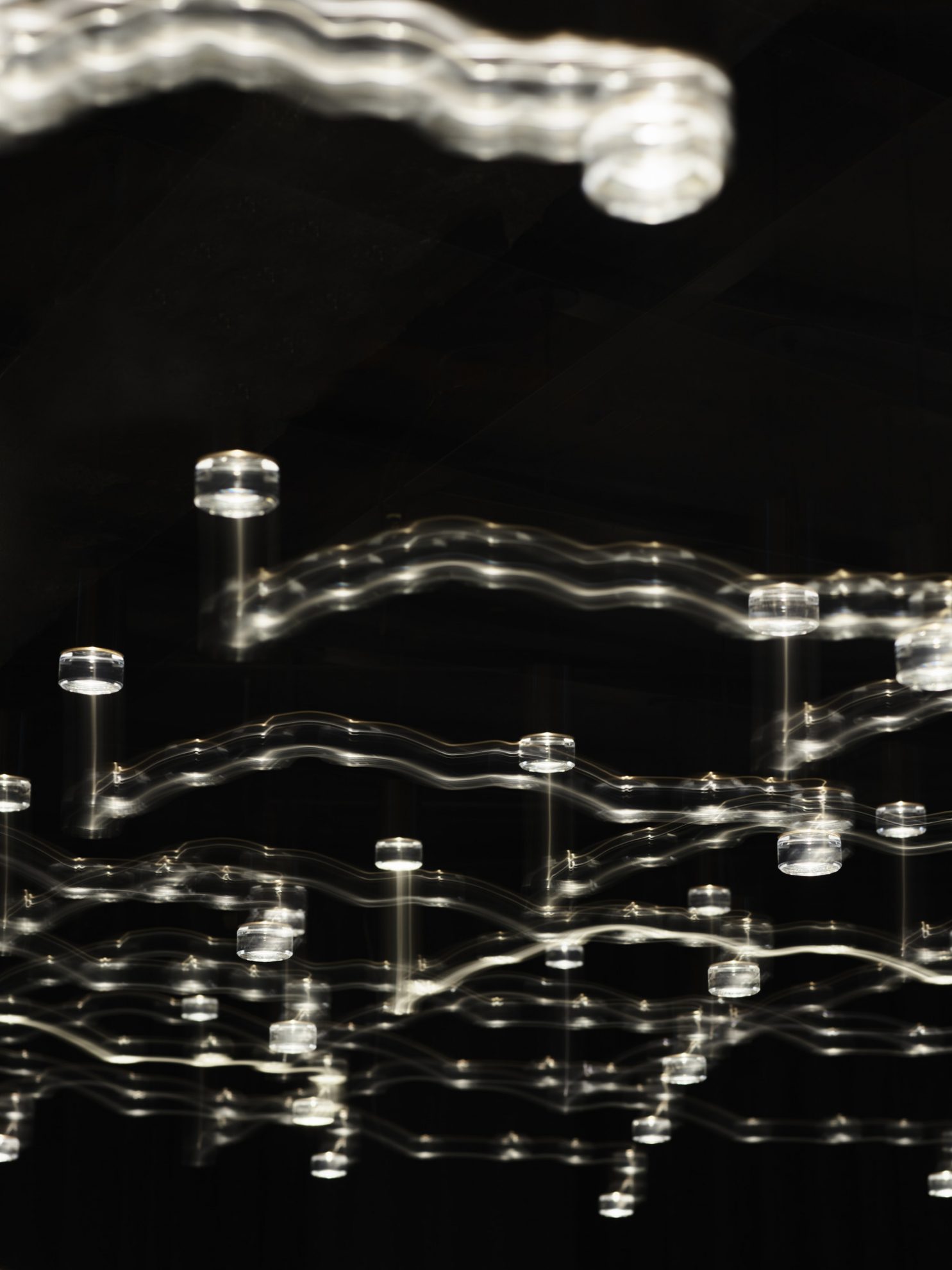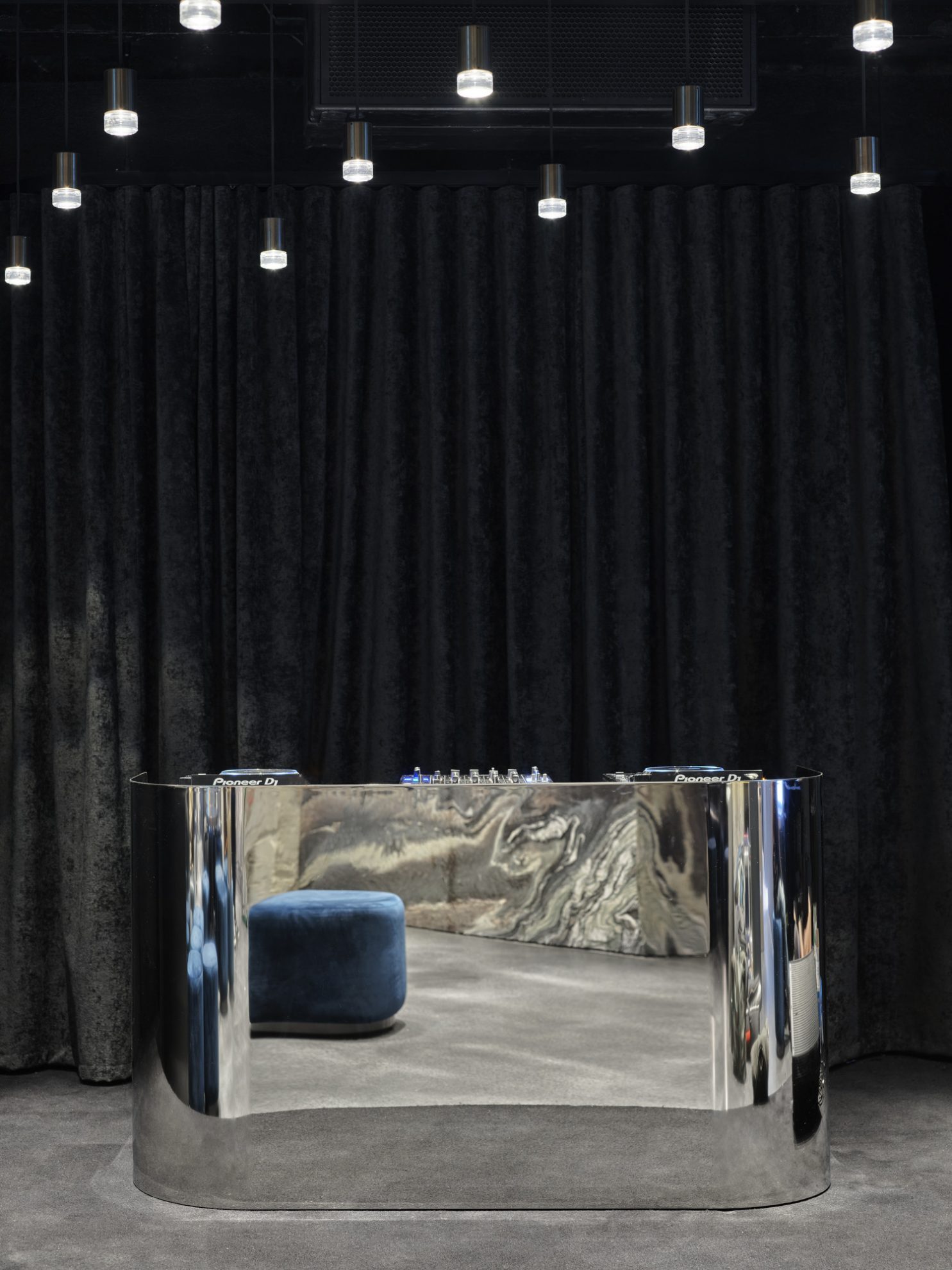 TIVA is a transcendent space that leans into its underground setting. It transcends time interweaving the 1930's with the 2020's. A space which at once feels familiar and foreign. Making use of an abandoned basement space TIVA provides a much-needed venue for burgeoning musicians.
Doing more with less, utilising a minimal palette of materials the space leans upon lighting and sculptural forms to create drama. Floors and ceilings shun superfluous materials, the floor a coloured black concrete using structure as decoration and the ceiling simply painted in inky dark paint.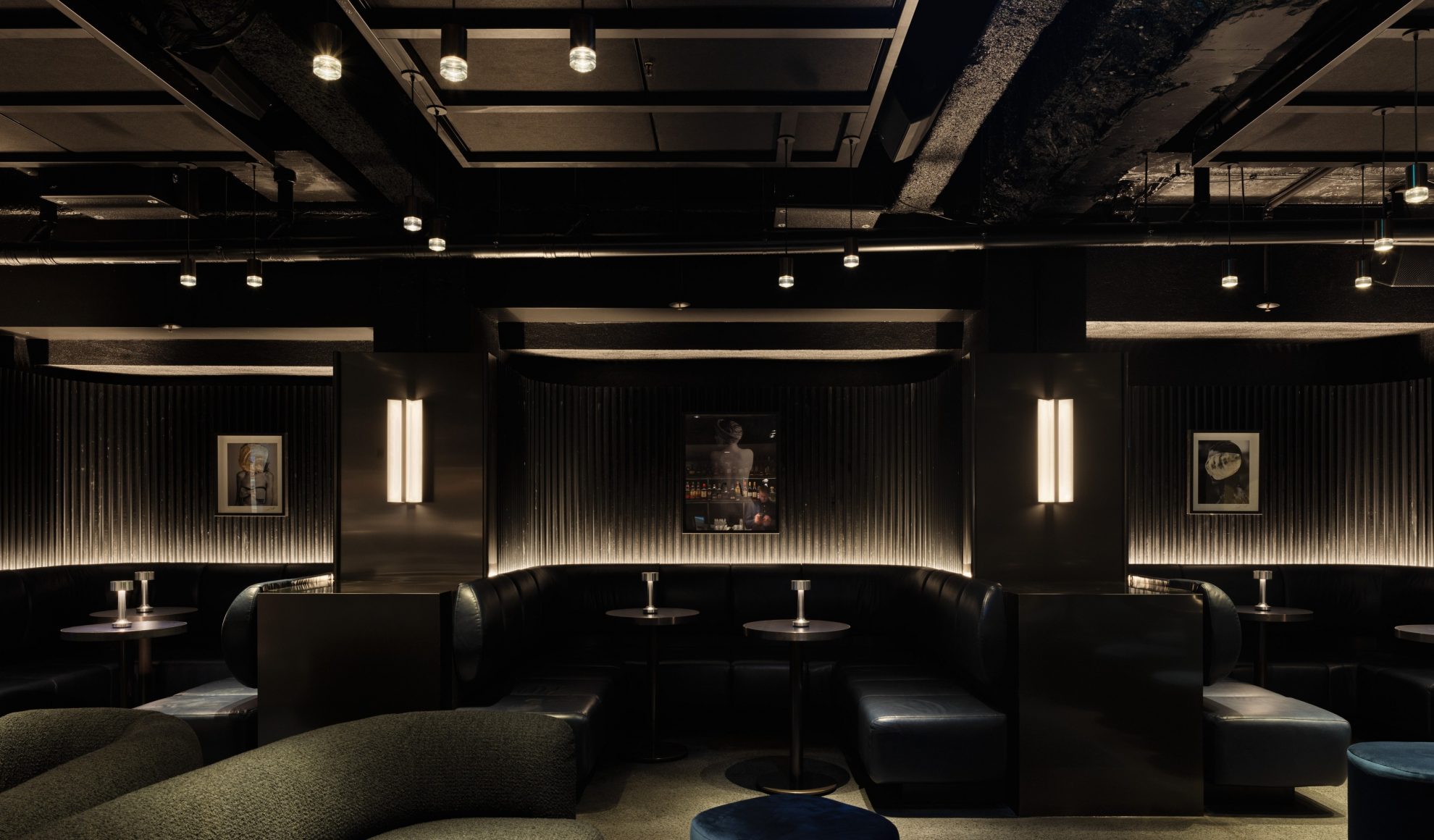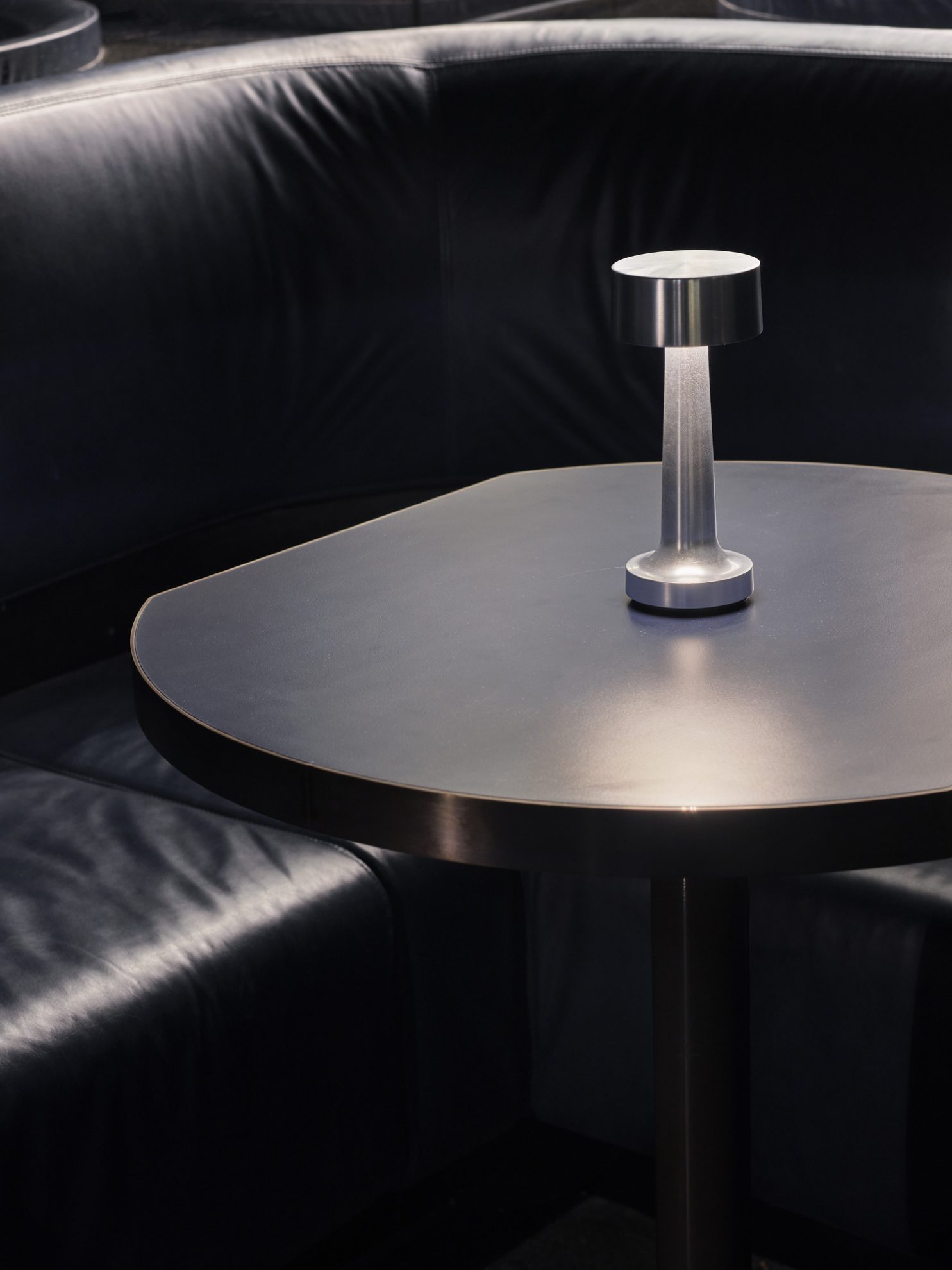 The space is acoustically isolated from the street and fine dining restaurant located directly above to allow musicians to play at concert decibel levels and patrons to feel they are full immersed in the music. A complicated task in a heritage building.
Work was undertaken with local artists (Dina Brodhurst, Anya Pesce, Tim Swallow) to create a mash up of old and new aesthetics.